In my last post I showed my thought progression in auditioning red and green circles for the center of my Dresden Neighborhood mini quilt. My final decision (or so I thought) was a green circle, which I really liked after adding a smaller red circle on top of it. Here's a reminder of what that looks like:
One of my friends from Quilt Camp came out strongly in favor of red so I took another look. I still felt the red, by itself, was too bold but I hadn't thought about placing a smaller green circle on top of it. When I did, I really liked it too: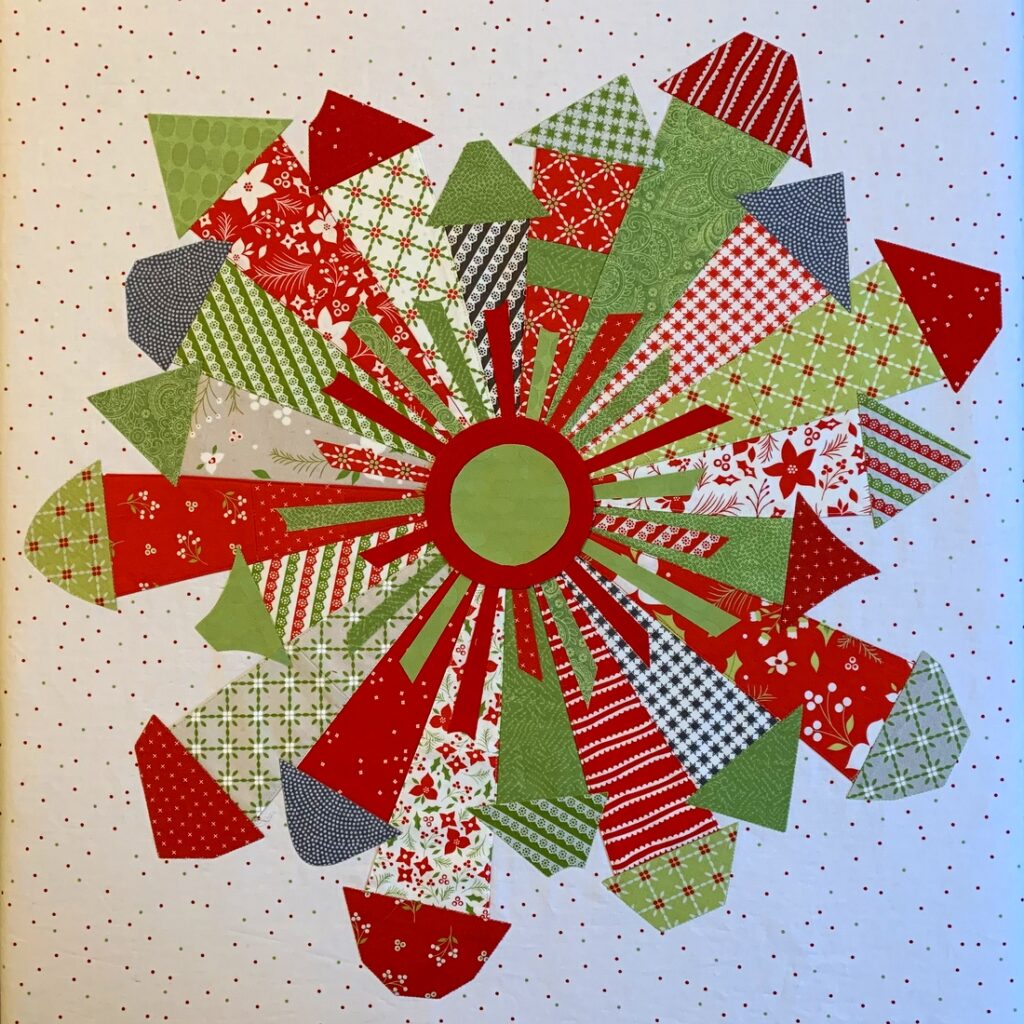 Now I can't decide which one I like better. Here are the two possibilities side-by-side: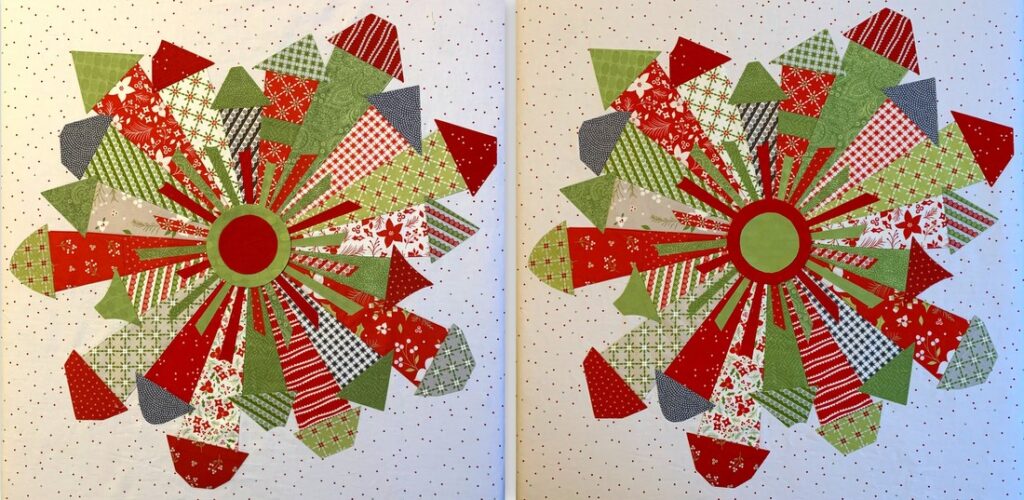 (You will surely notice how different the background fabric looks in the two photos. They were taken on different days in the same spot in my sewing room, with weak afternoon light coming in a south window. Depending on the time of day and weather, the colors can look so different.)
I'd love to know which one you prefer!