Thank you all for weighing in on the color combo you prefer for the center of my Dresden Neighborhood mini quilt. The green outer circle/red inner circle got the most votes but my twin sister Diane — who is not even a quilter — suggested that I audition the buttons I have in mind for this quilt before making a final decision. Now why didn't I think of that? Her suggestion was echoed by my friend Arden, who is a quilter, so I'm going to do just that.
First let me show you the leading button candidates: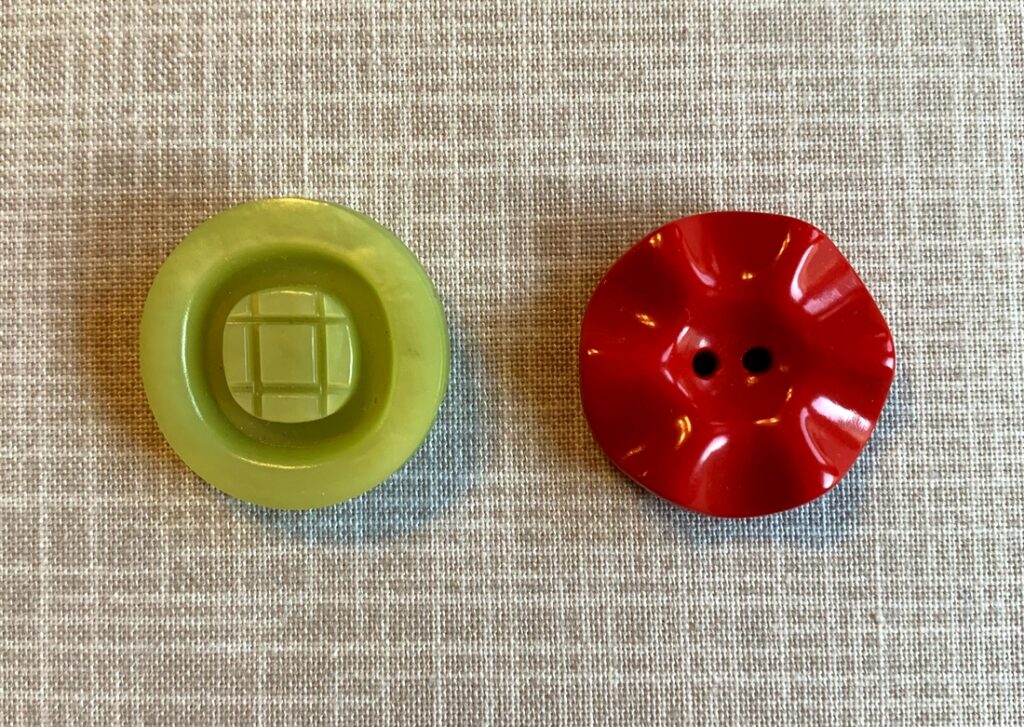 Aren't they beautiful? They are both vintage but I'm pretty sure the red one is older. I love the scalloped shape of the red button but the green button also appeals to me because its center design is reminiscent of a Churn Dash quilt block. Both buttons measure 7/8″ in diameter.
Let's take a look at the buttons in place on the quilt top. (Nothing is sewn down; the circles are just plunked down in the middle with a button on top.) Behind Door #1:
Behind Door #2:
And finally, the contenders side by side:
Oh, what a dilemma! I love them both but I am leaning toward one. How about you?