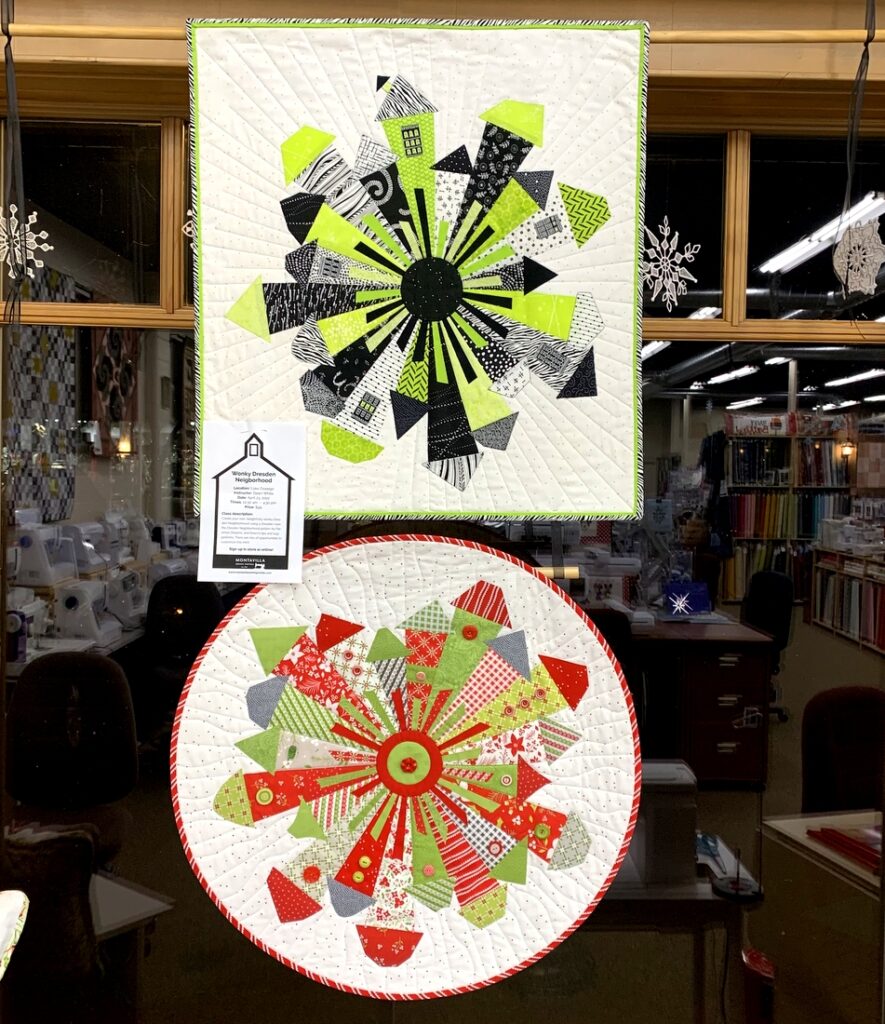 I'm enjoying the inside view of one of the front windows at Montavilla Sewing Center in Lake Oswego. I taught a class there this evening, and as the sky darkened my two versions of Dresden Neighborhood were set off very nicely, with the reflected view of the shop adding a lovely touch.
Do you ever like a quilt design so much you make it twice? I can think of at least four designs I've made twice. It's always fun to see how two quilts from the same design look alike but also differ — sort of like fraternal twins. I should know: I am one! My twin Diane and I don't look alike but our voices are so similar her daughters can't tell us apart on the phone.
The pattern Dresden Neighborhood was designed by Kim Lapacek of Persimon Dreams. I'm delighted to be able to teach her design in my class called "Wonky Dresden Neighborhood," scheduled Saturday, April 23, at Montavilla Lake Oswego.