If this 18½" block looks familiar, it's because you've seen some earlier versions of it. It's one of the blocks from my ongoing Sea Sampler project begun last spring.
The block you see above started out as this 12½" block made using Cluck Cluck Sew's free pattern called called No Point Stars: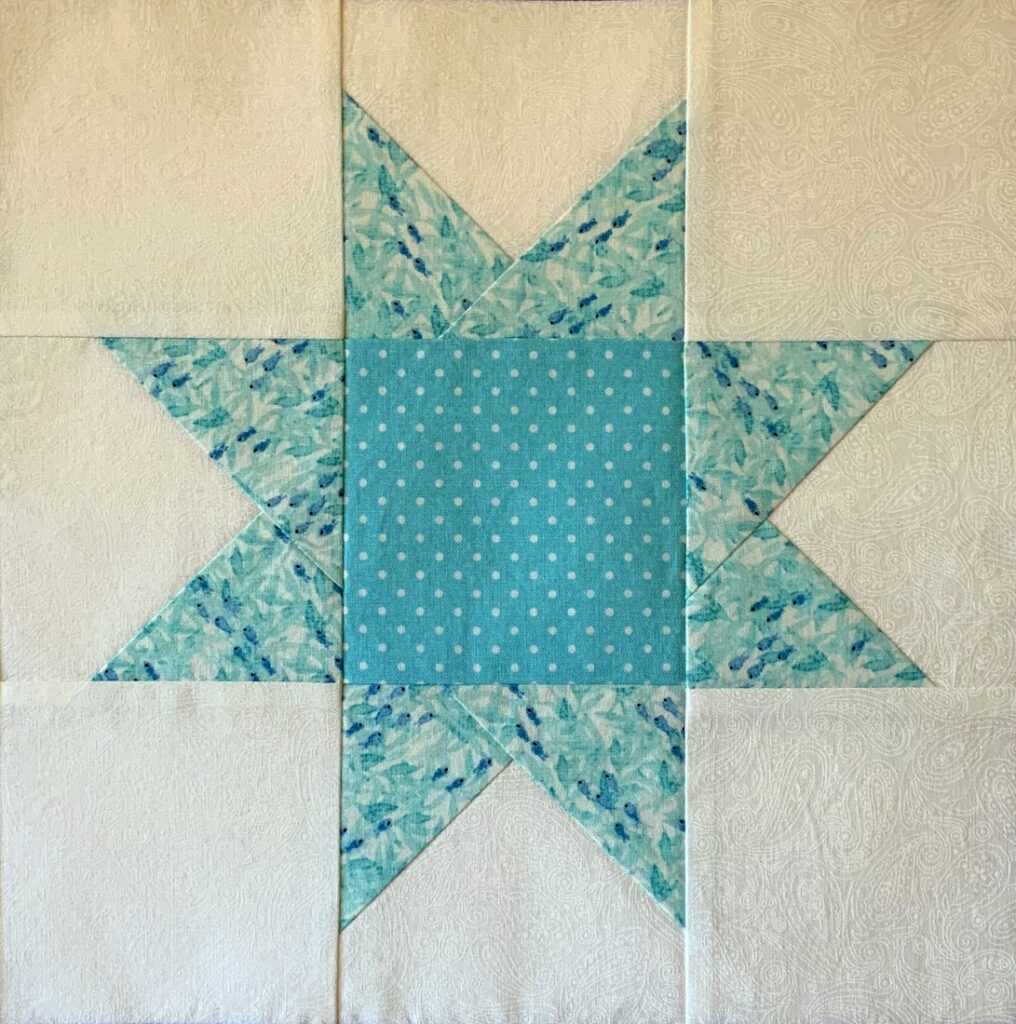 I decided to convert it into an 18½" square block by setting it on point, framing it with a strip of purple, and adding setting triangles to bring it to size:

I felt it needed a boost so I hand appliquéd a fussy-cut flower to the center of the block:
Definiely an improvement.
After making a few smaller blocks (the ones that will finish at 6″ and 12″ square), this was what I had:
So far so good.
I made a couple more 12″ blocks and then added a third 18″ block, the one I call Susan's Star because I first spotted the design on Susan Ache's Instagram page (see her post of Nov. 29):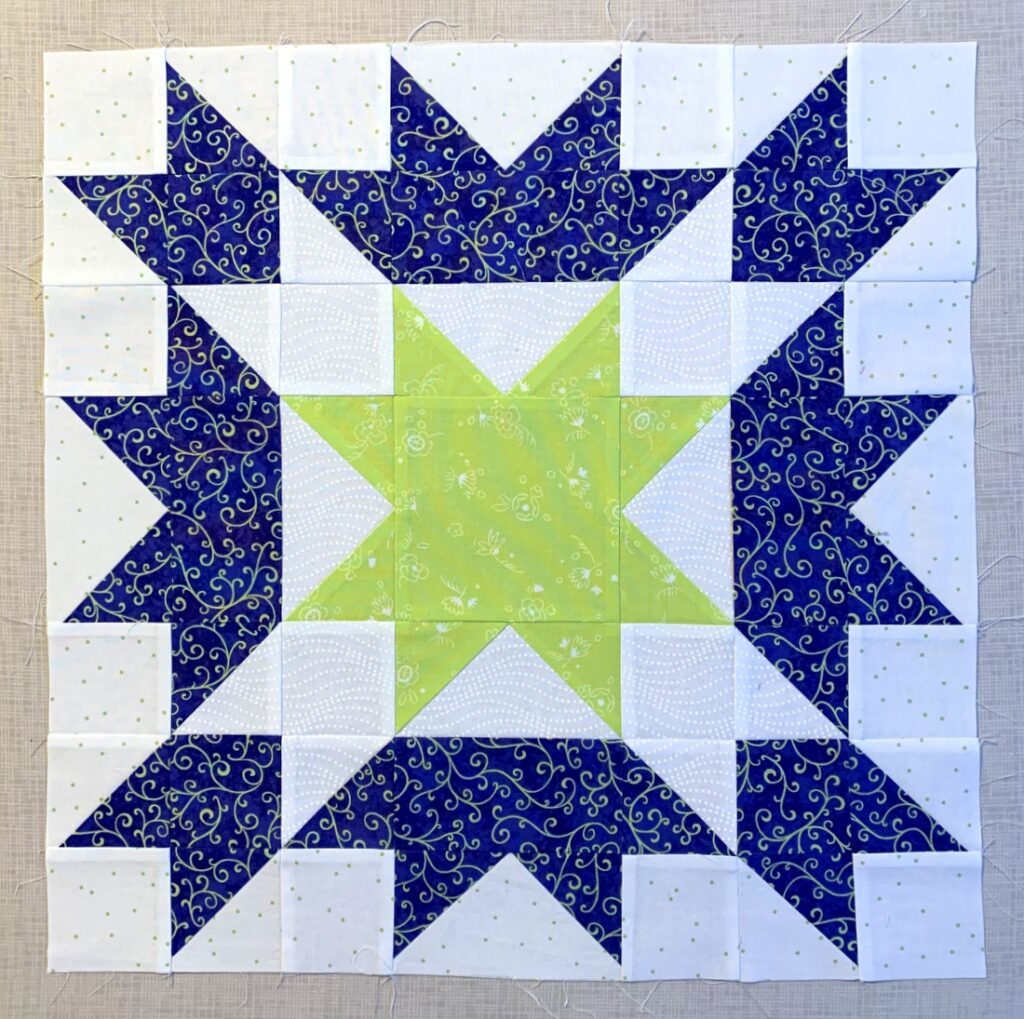 When you take a look at my three large star blocks, you will probably be struck, as I was, by how much Susan's Star and the block called Chicago Star (upper left) stand out compared to the block that began life as a No Point Stars block: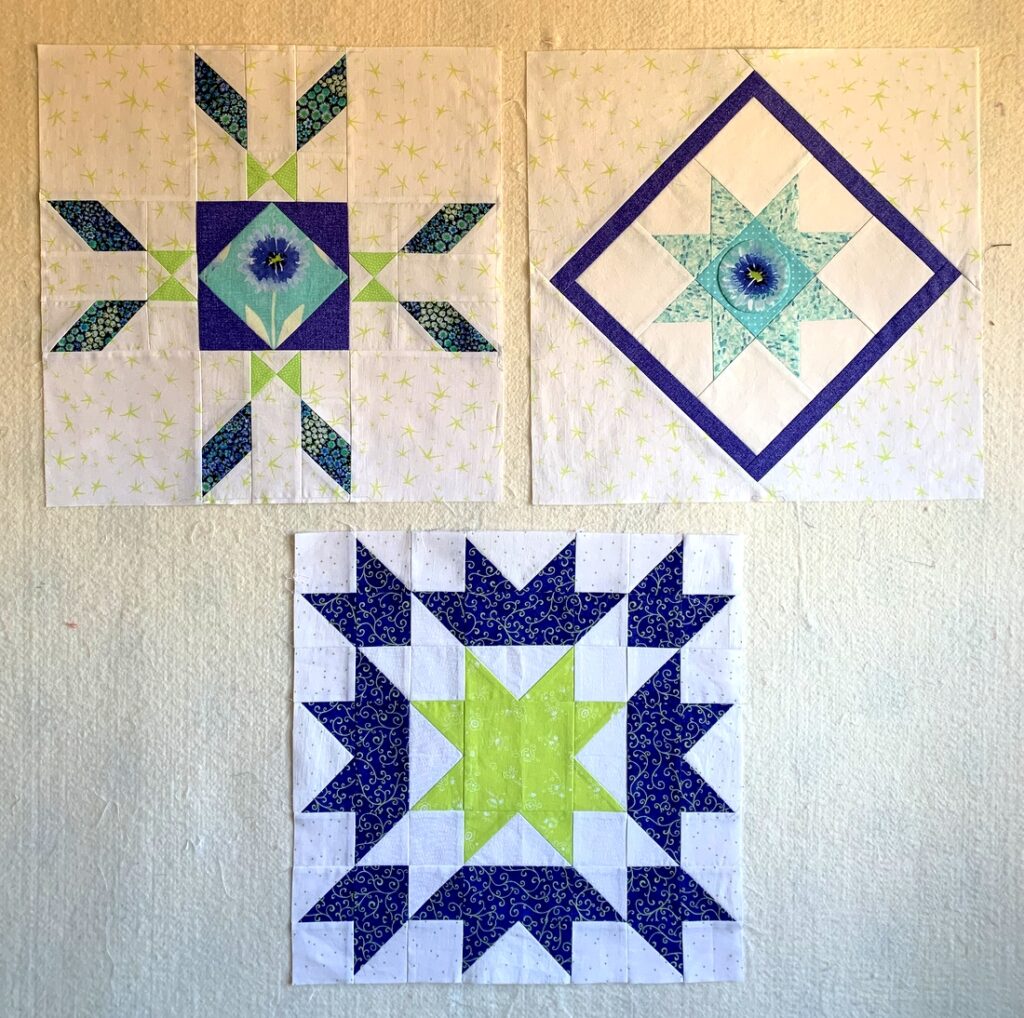 I knew instantly what that block needed: some green!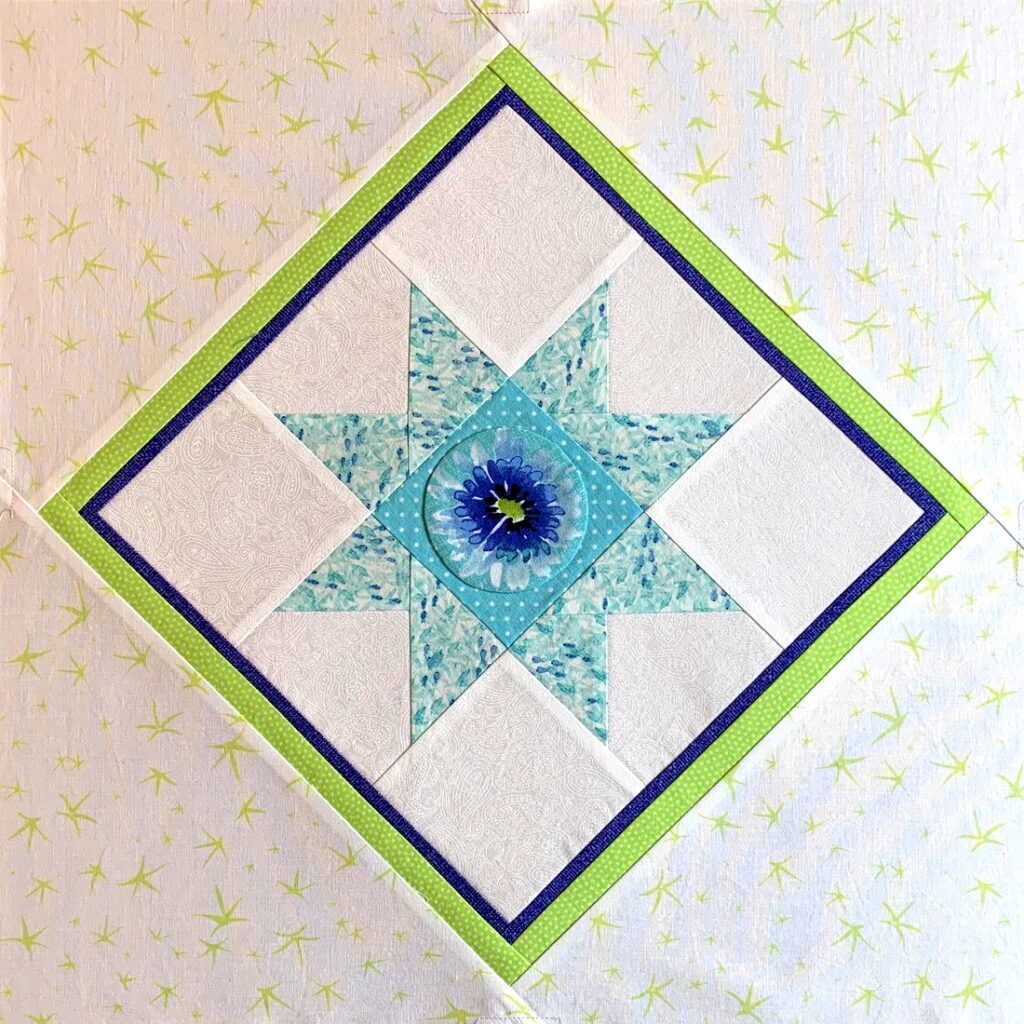 Wow, what a transformation!
I put all three stars up on my design wall . . .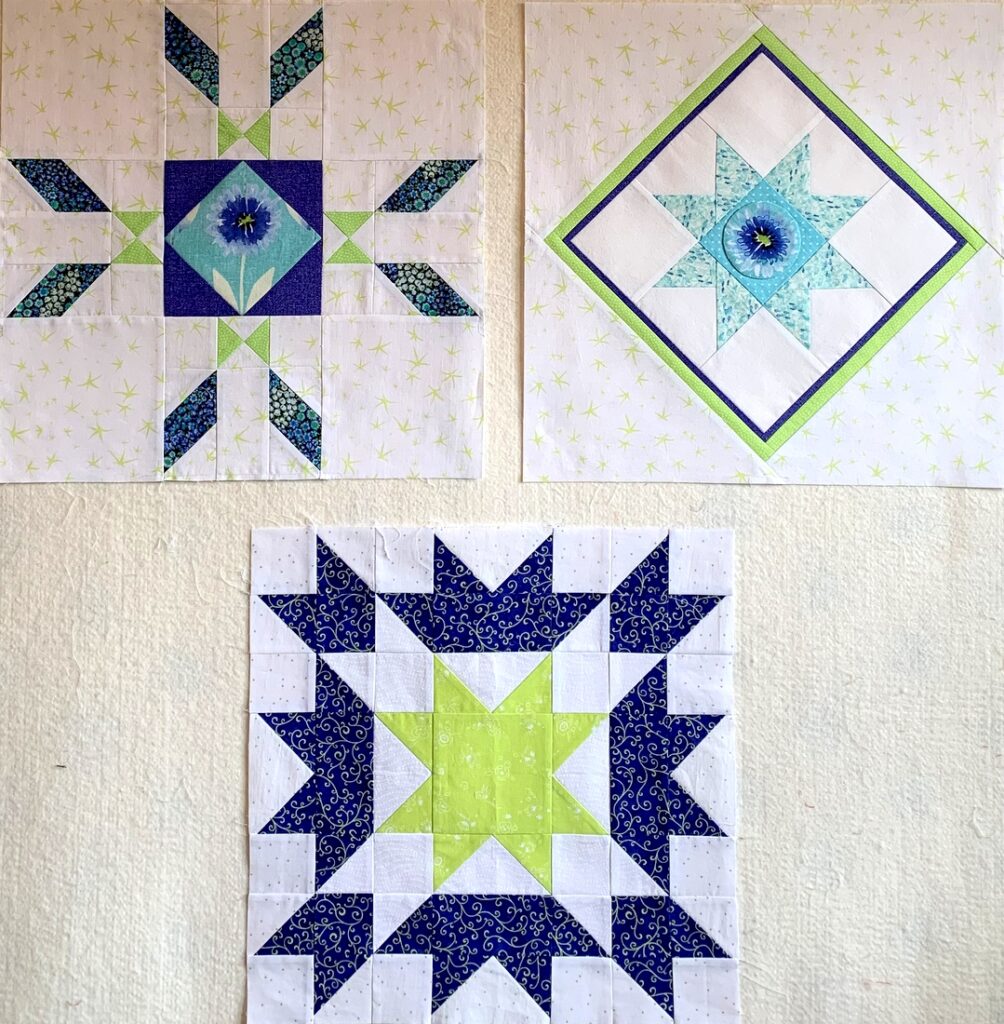 . . . and as much as I liked the addition of green to my embellished block, it still needed something more. What could it be?
Maybe I should add a green triangle to each corner, drawing the eye out to the edges the way the other two blocks do. I cut four green triangles and stuck them up on the block to audition the effect: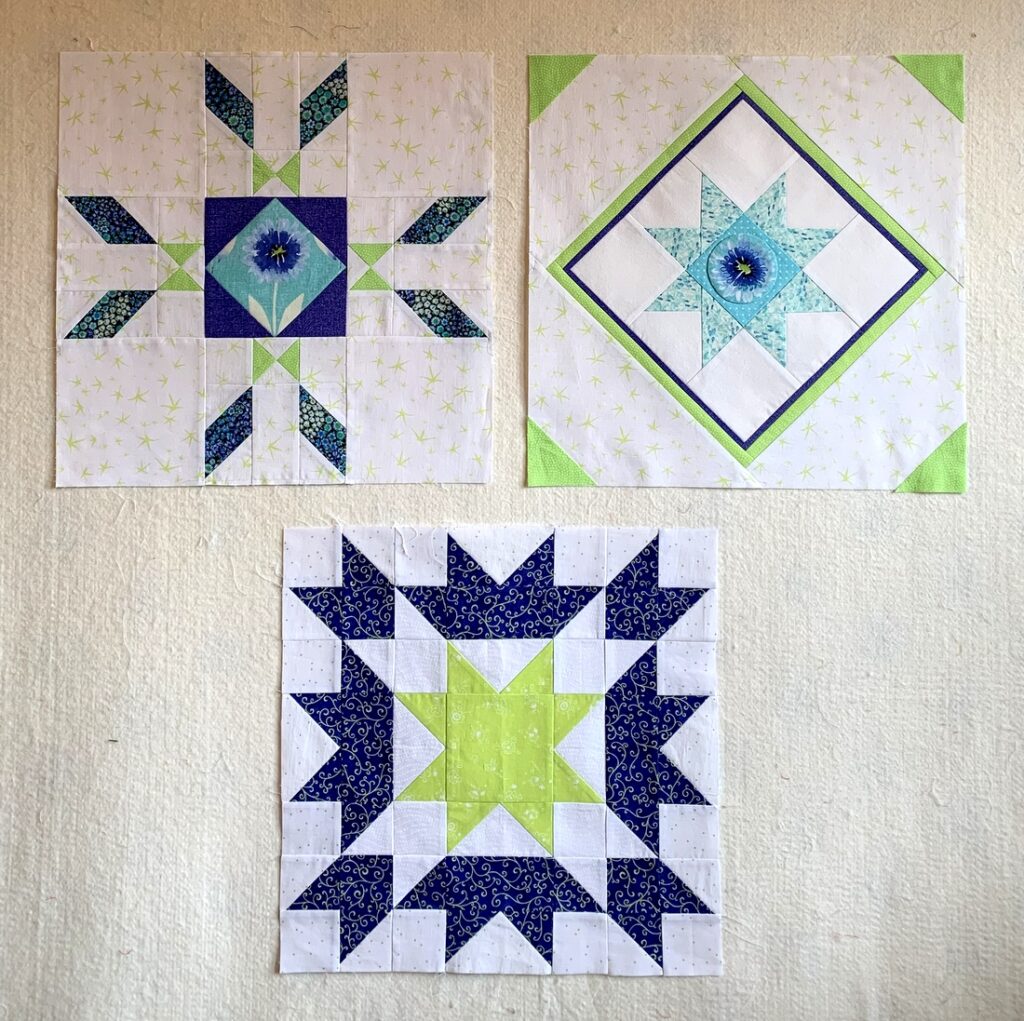 I really liked what I saw but . . . would blue triangles in the corner be a better choice than green?
Only one way to find out: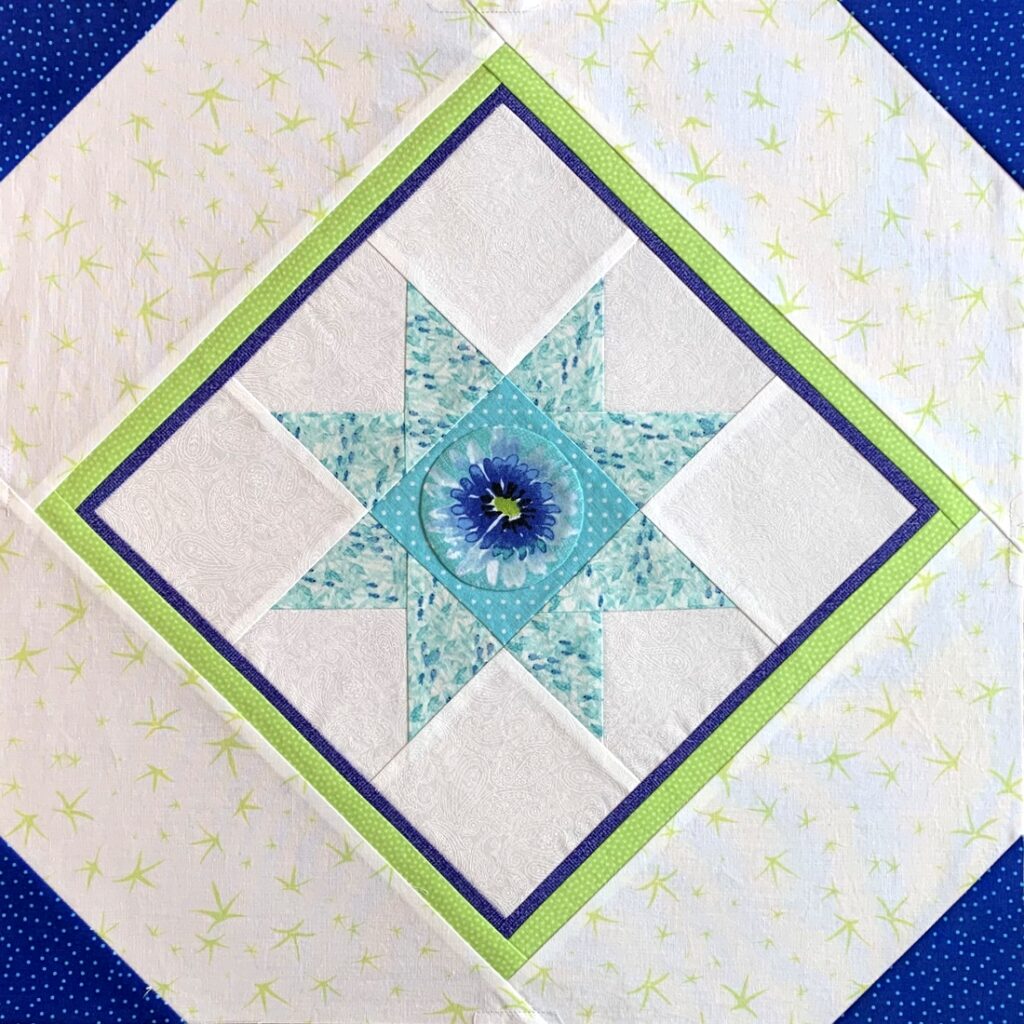 Yes!
After sewing the blue corners on, I put all of the 12″ and 18″ blocks on my design wall and stepped back 10 feet. This is what I saw: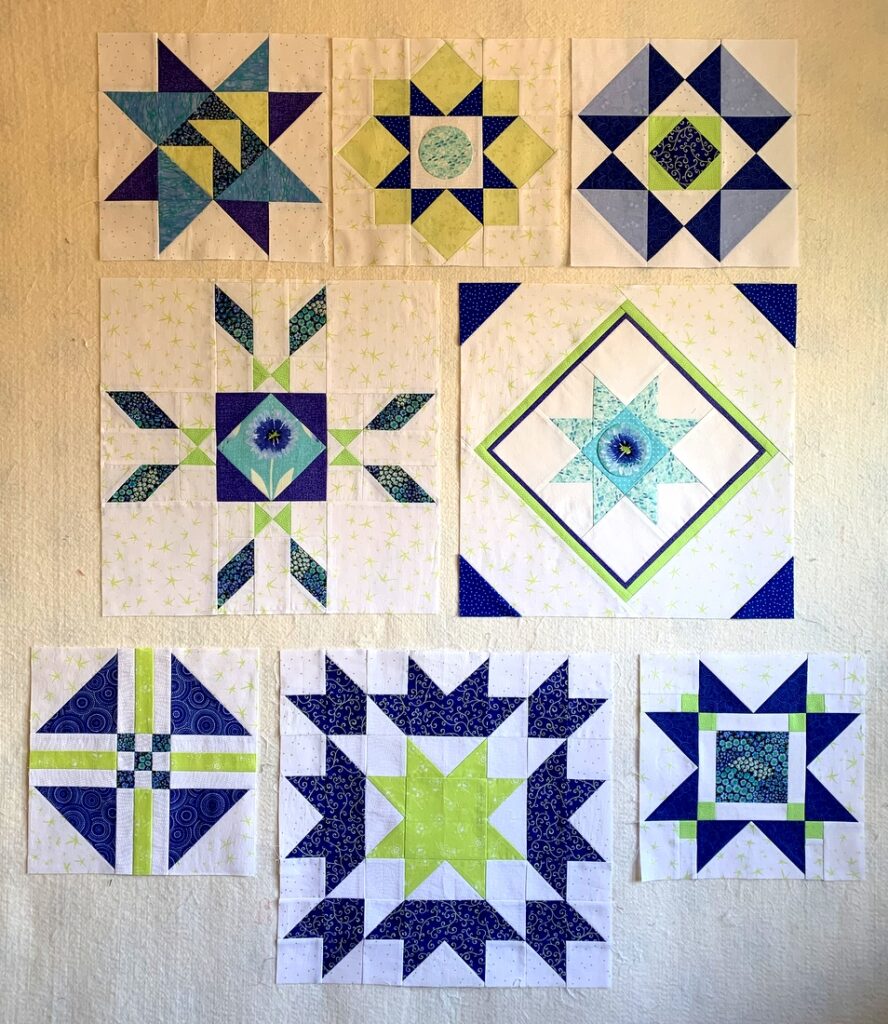 Yes indeed. That was just the boost the block needed.
I'm sure you have figured out by now that this sampler quilt is coming together without a plan. I don't have any idea how big it will be or how many more blocks I will make. That's okay with me because I am confident I will love the end product.