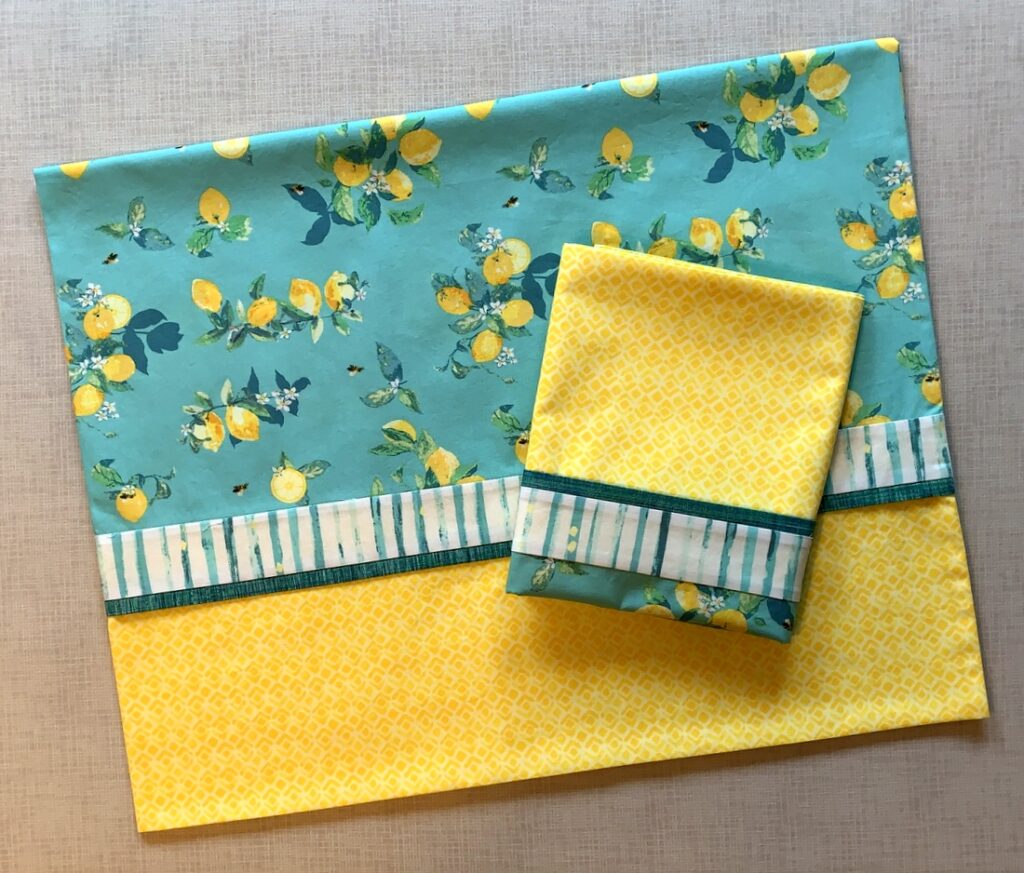 I'm bringing a little sunshine to the Portland White House with these pillowcases made from "Capri," Katarina Roccella's new fabric line for Art Gallery Fabrics. I fell in love with the line when I spotted it in Hawthorne Supply Company's weekly email newsletter a couple of weeks ago. It took a few days of daydreaming about it before I yielded to impulse and placed an order.
I was telling my students in a quilting class last week about my — ahem — rather large purchase, which I referred to as "a shopping accident." One of my students said, "You didn't have a shopping accident, you had a shopping adventure!" That sounds ever so much better, don't you think?
I confess: I wound up ordering 10 prints from the line — and I may not be done yet! Just take a look at the fabrics: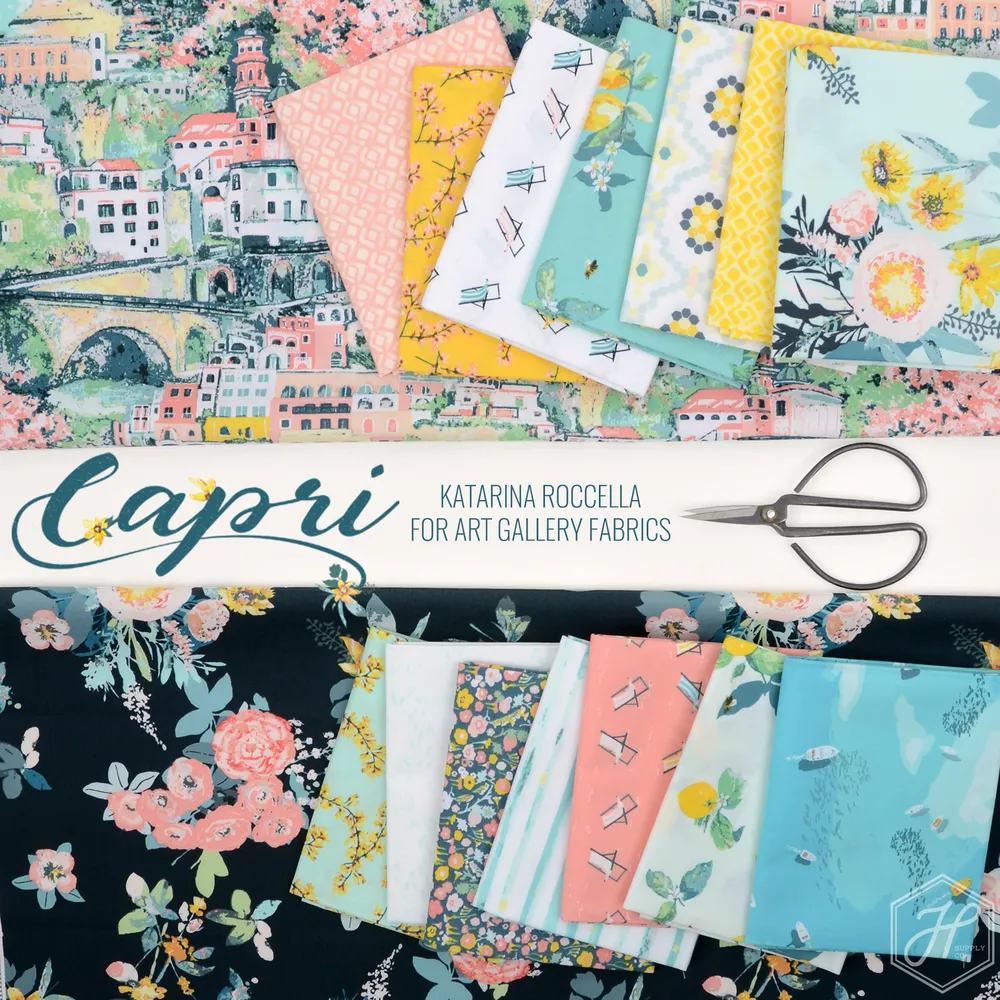 Can you see why I fell in love with it? I have no earthly idea what I'm going to make with this luscious array but I did order enough extra of the aqua lemon print to make those pillowcases for the Dear Husband and me. (I used the burrito or roll-it-up method for the pillowcases, using my own tutorial which you can find here.)
I am lucky to have visited the tiny island of Capri several years ago on a trip to Italy with the DH. These pillowcases will be a fond reminder of that trip. They are a fond reminder of something else. When my siblings and I were little, our father used to sing to us. One of the songs he sang was "The Isle of Capri," whose first two verses go like this:
"Twas on the Isle of Capri that I found her
Beneath the shade of an old walnut tree
Oh, I can still see the flow'rs blooming 'round her
Where we met on the Isle of Capri.
"She was as sweet as a rose in the dawning
But somehow fate hadn't meant her for me
And though I sail with the tide in the morning
Still my heart's on the Isle of Capri."
According to Wikipedia, "The Isle of Capri" was a #1 hit in 1935, the year my father turned 12. The music was written by Will Grosz with lyrics by Jimmy Kennedy. The tempo is described as a tango foxtrot but my dad sang it like a ballad. I love those old romantic songs as much as I love pretty pillowcases.
I'm going to put the new cases on our pillows tonight. Maybe I will dream of Capri!