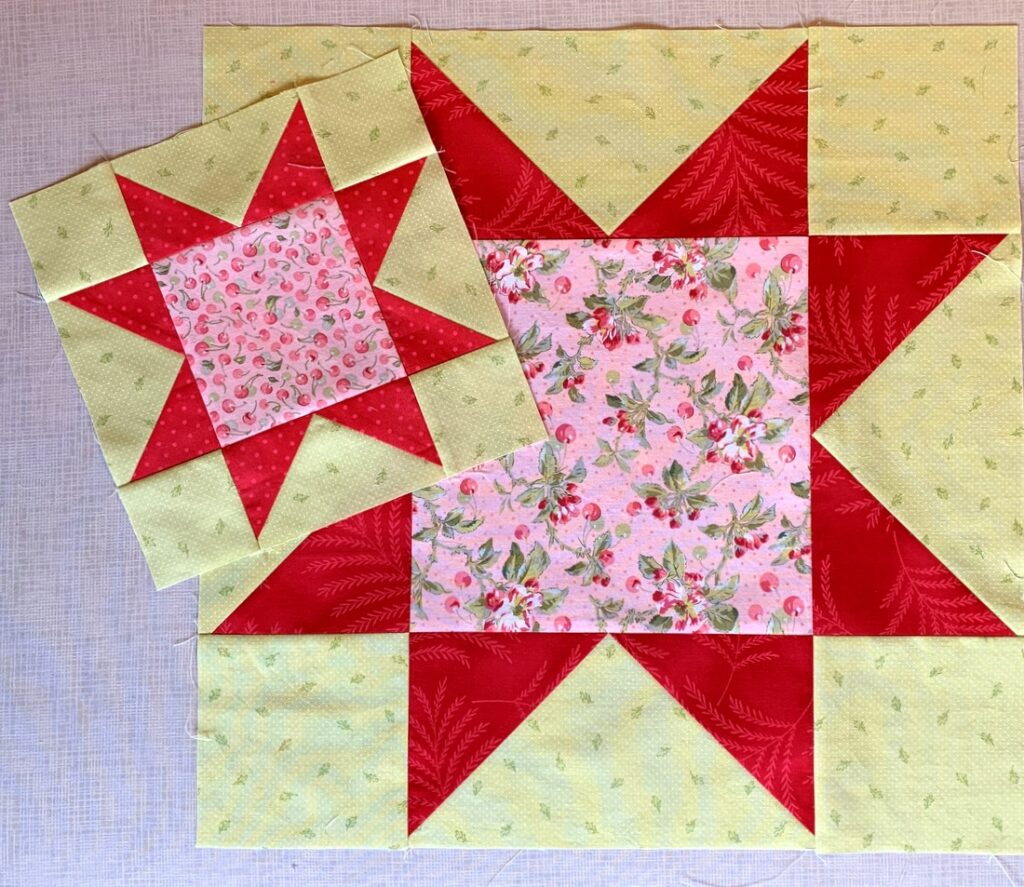 I have a new Work-in-Progress to report:  a baby quilt! Granddaughter Bethany is expecting her fourth child in a few weeks — and it's a girl! Baby Isabella — yes, she already has a name — will be joining three older brothers. We are all so excited to be welcoming a girl (although a boy would be equally treasured).
One thing I knew for sure in planning this quilt: it would not be "gender neutral." Baby Isabella's quilt will be decidedly feminine, meaning: Think Pink! I pulled out a treasured piece from my stash, "Cherry Baby," a lovely pink and green print from Holly Holderman for Lakehouse Dry Goods, and discovered a companion print, "Cherry Toss," tucked in with it. I've had these fabrics for — oh, a good dozen years. I must have been waiting for the perfect project.
I won't be showing more until the quilt is done. Bethany follows my blog so I want to keep part of the quilt a surprise for her. I do hope she likes what she sees so far!
I titled this post "Two New WIPs." I've described the Work in Progress underway in my sewing room. And what of the second WIP? Why, it's Baby Isabella, of course!