I can't help myself! I'm giving you another sneak peek of Baby Isabella's quilt. I attached the binding last night and I have to pose this question:  Is the binding fabric not a match made in Quilt Heaven with the other fabrics in the quilt? You be the judge: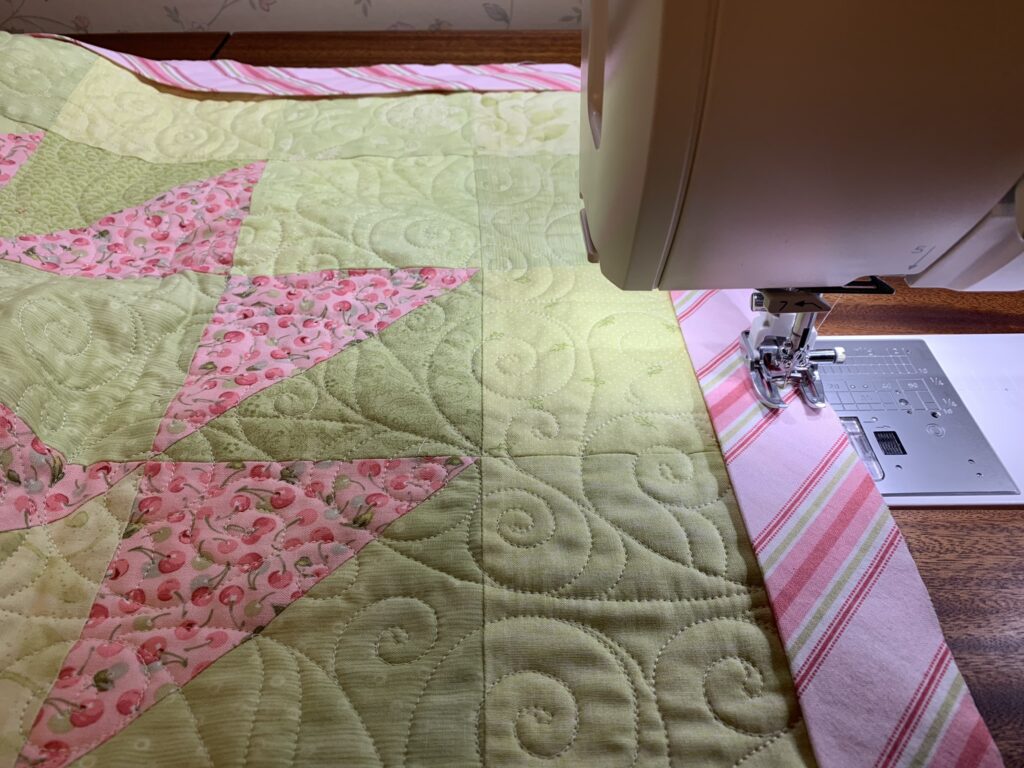 The striped fabric from my stash has the very same colors as Baby Isabella's quilt but it's from a completely different line. I cut my binding strips on the diagonal because I love the look of diagonal stripes on quilt binding. On this quilt the binding will finish at 1/2" wide (rather than my usual 1/4") because I really want to call attention to it. In my view it frames and finishes the quilt beautifully.
You'll be able to see what I mean at the final reveal. Soon, I hope!