. . . is back from the longarm quilter! Here's a glimpse of the front: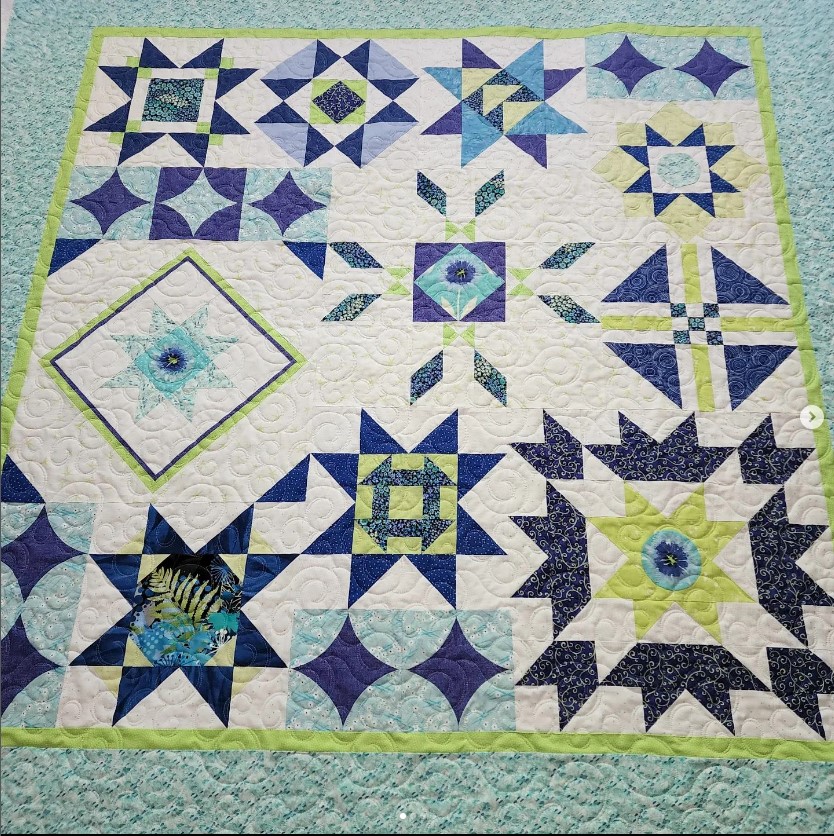 This photo was taken by Karlee at SewInspired2Day, who has quilted several of my quilts. Karlee's photo turned out better than the one I took inside today so I borrowed it (with her permission) from her Instagram page.
There's quite a bit of negative space in my Sea Star Sampler, especially in two of the three large blocks that finish at 18″ square, so I was looking for a quilt design that would look good in the background without distracting from the sampler blocks. The motif we settled on is "Embellish" by Quilts Complete, and I must say I like it a lot! In keeping with my theme of selecting fabrics evoking the sea, you could almost say the quilting looks like swirling water.
Here are a few close-ups: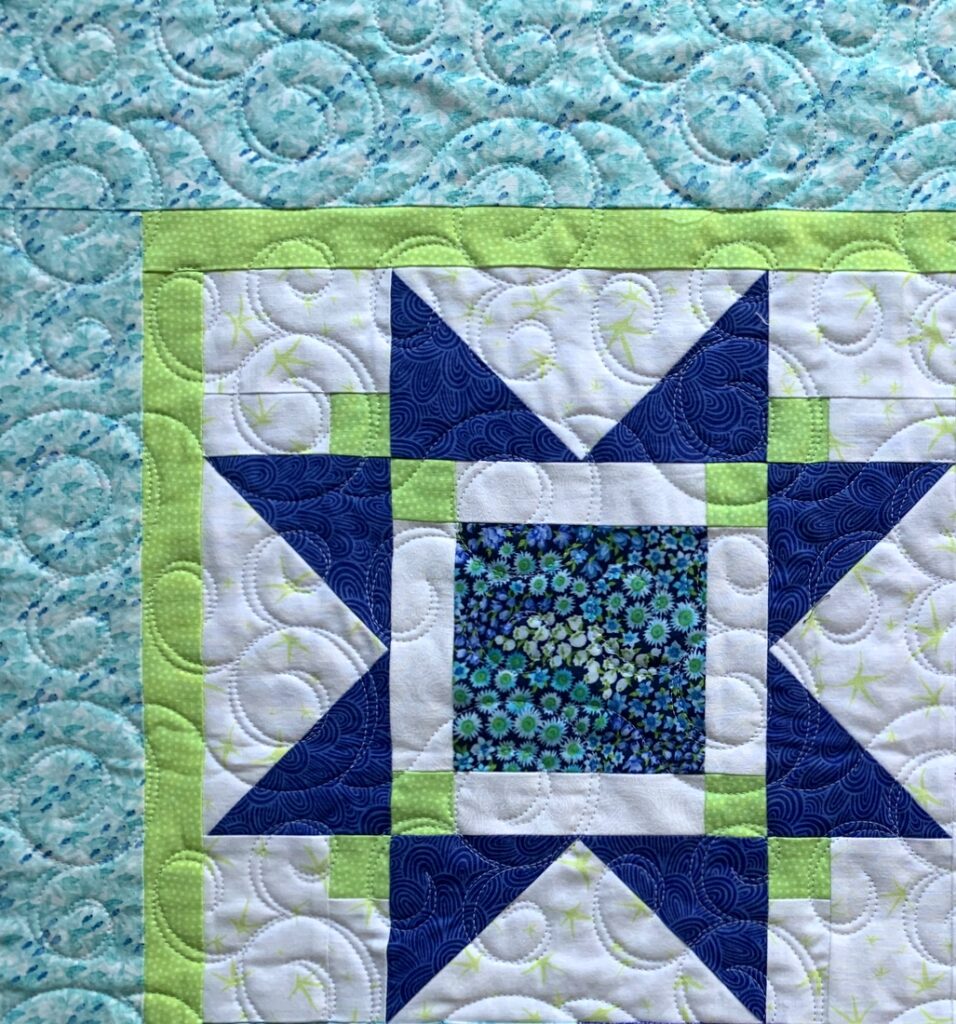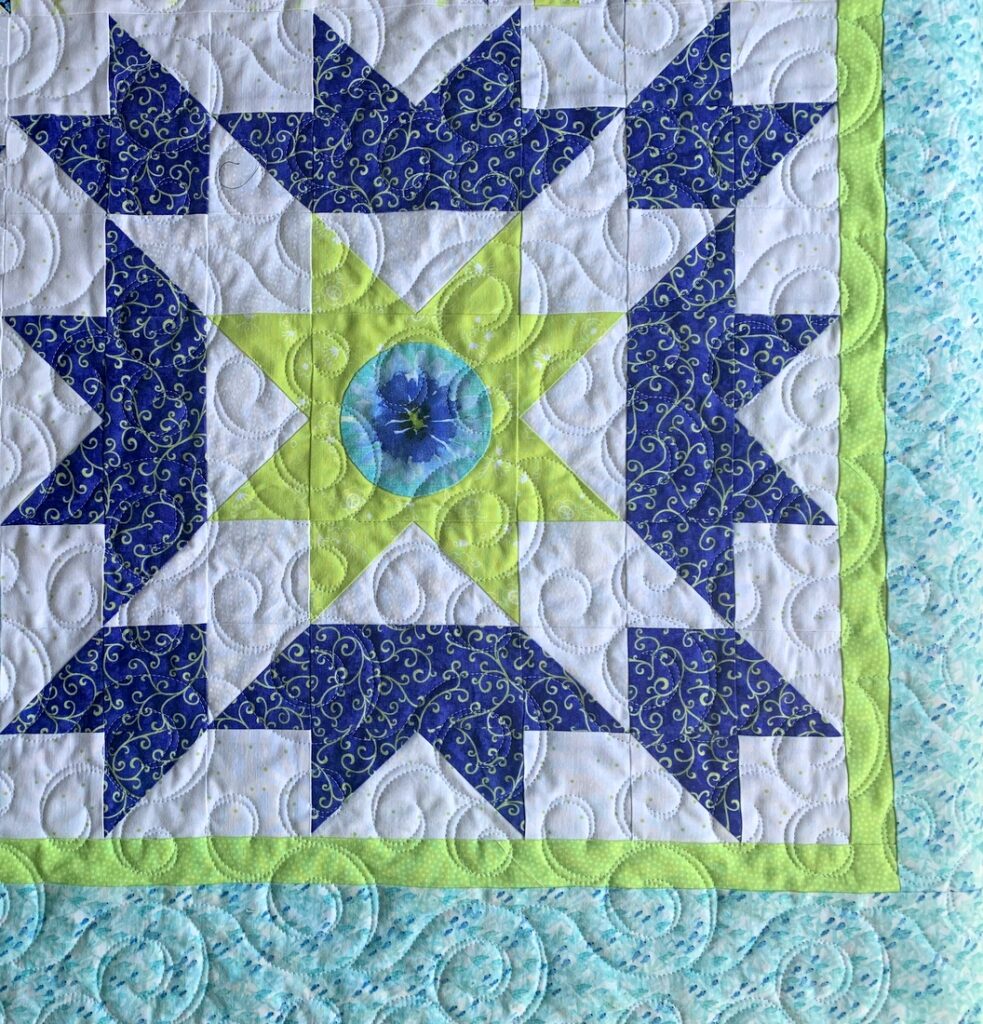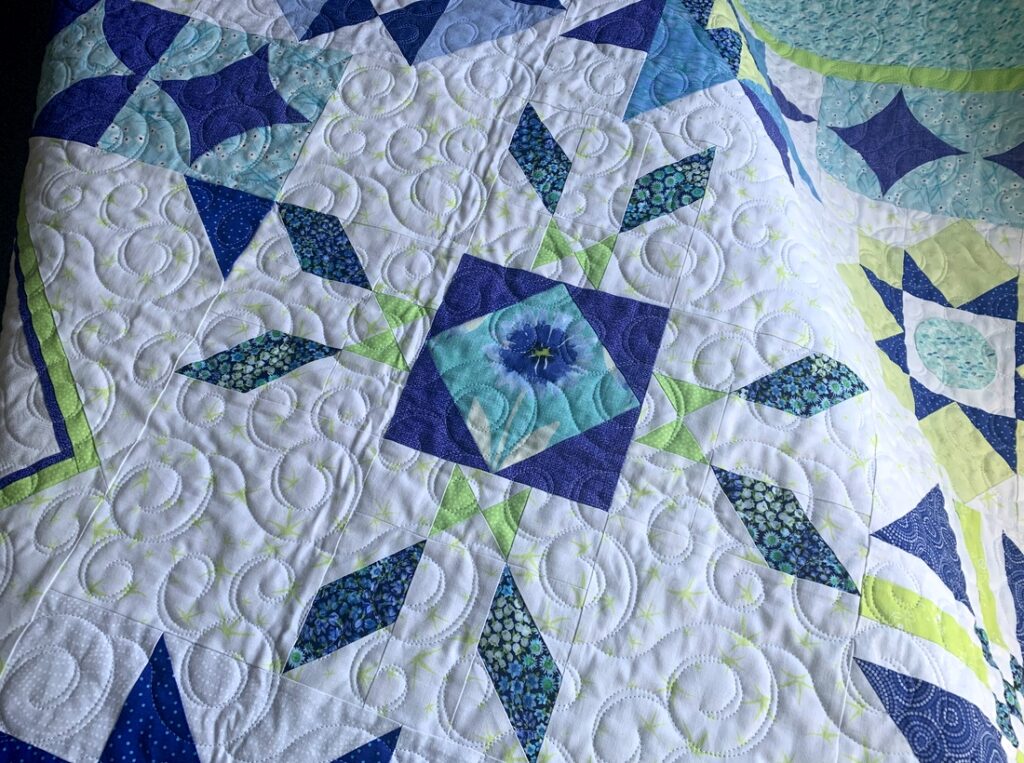 The simple pieced back features just two fabrics: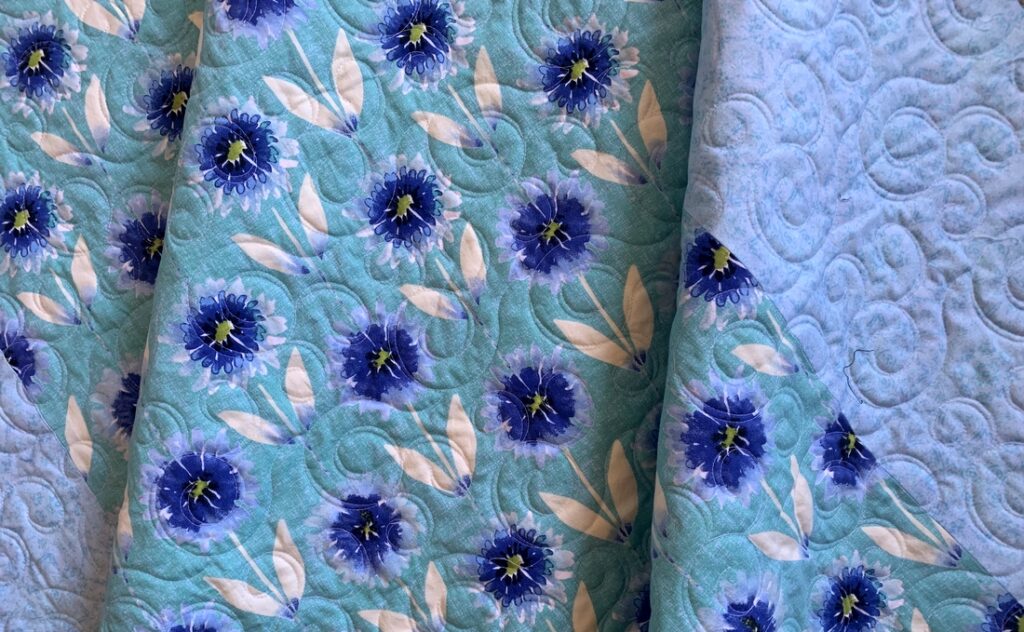 The trimmed quilt measures 60½" square. I have just enough left of the purple fabric used in the 6″ curved Atomic Star blocks to make the binding. I'll be back with photos when the binding and label are finished.