Third time's the charm, they say. It took trips to three local quilt shops before I found the perfect print for the outer border on the reproduction '30s quilt top I bought at my quilt guild's recent silent auction: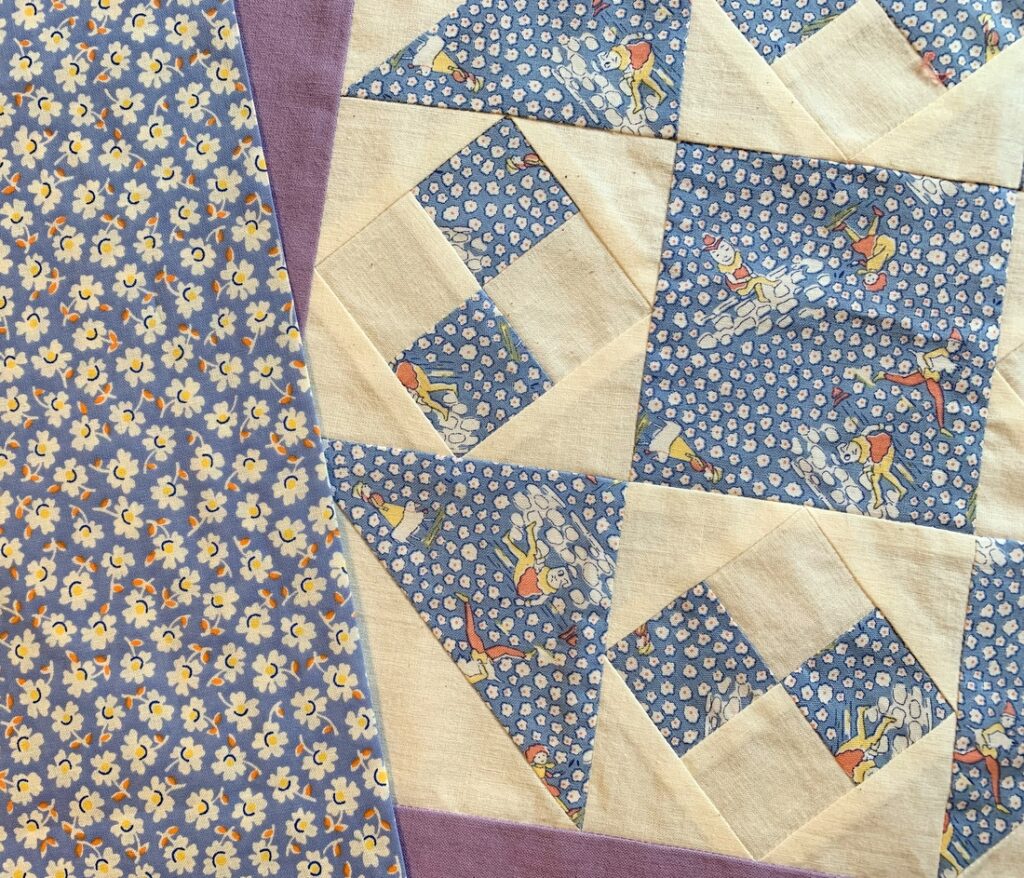 The delicate floral print is from the "Aunt Grace Basket of Scraps" line designed by Judie Rothermel for Marcus Fabrics. It's shown with one of two blocks in the quilt (out of 30) that have a similar colorway. This is the other one: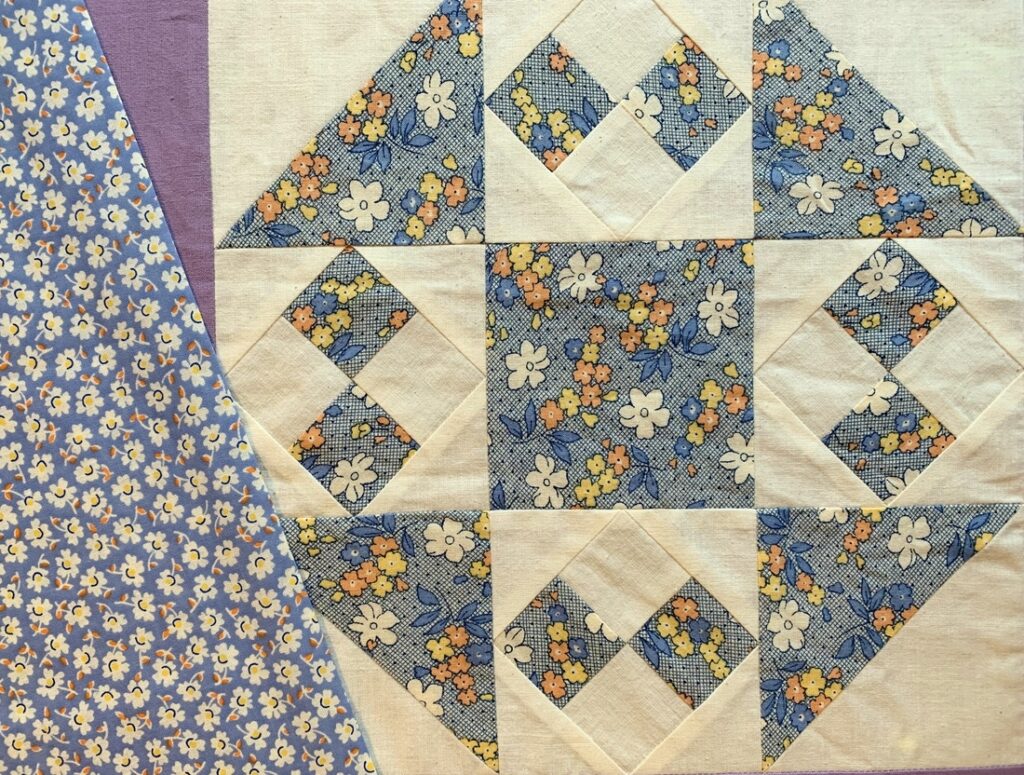 I brought the quilt top with me to the shop so I could audition border fabrics with it in hand. One thing I noticed right away is that reproduction prints in quilt shops now have whiter backgrounds. When this top was pieced 20 years ago or so, the prints were creamier. I'm confident the border fabric will work well, though.
After choosing the border fabric, I strolled around the shop looking for a vintage-y print that would work on the back. I found some lovely ones but none that had that '30s vibe. Guess what I came back to. Yep — I bought enough of the border fabric to make a backing. I actually bought the rest of the bolt — almost 10 yards — thinking I might want to make a pair of pillowcases to go with the quilt.
As a reminder, here's a look at the entire top (I'll add lavender strips to the sides to complete the narrow first border):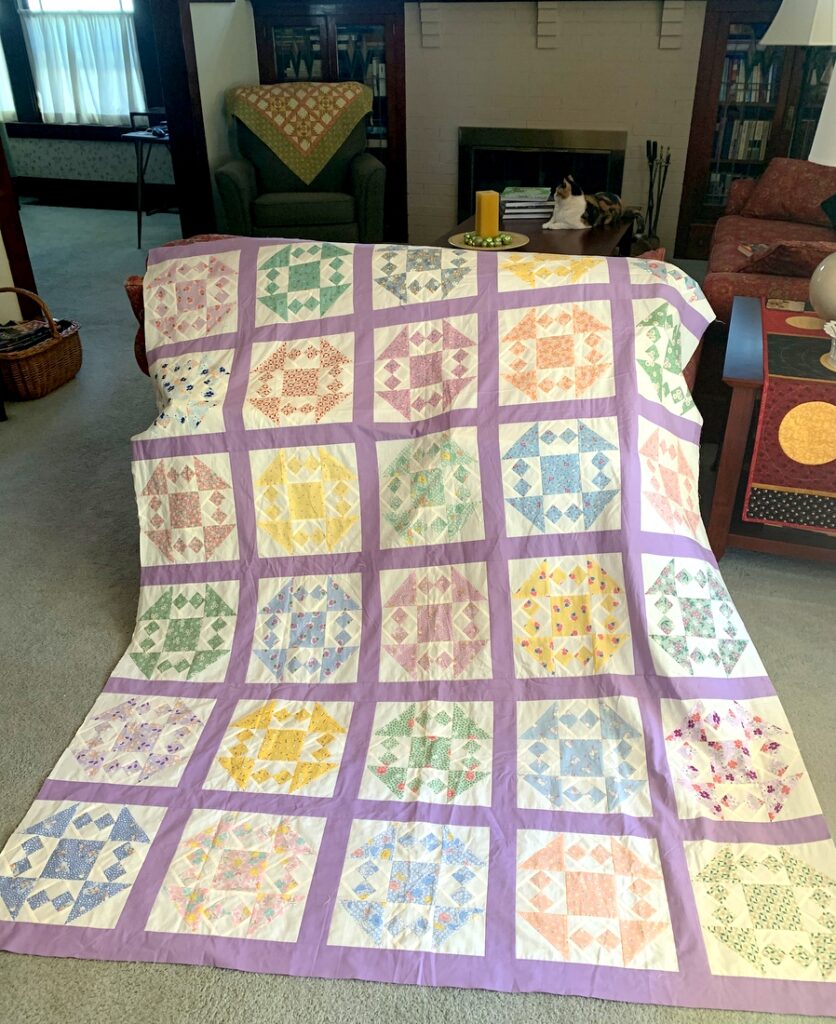 Each of the 30 blocks was made with a different print. Most of the prints are floral but several represent characters and scenes from children's storybooks (think Humpty Dumpty and Little Bo Peep) and a couple prints are of kittens chasing balls of yarn. You know I like to name my quilts. I'm thinking of calling this one Vintage Vignettes.