My latest quilt is back from the quilter and I can't wait to show you how lovely the quilting is on it!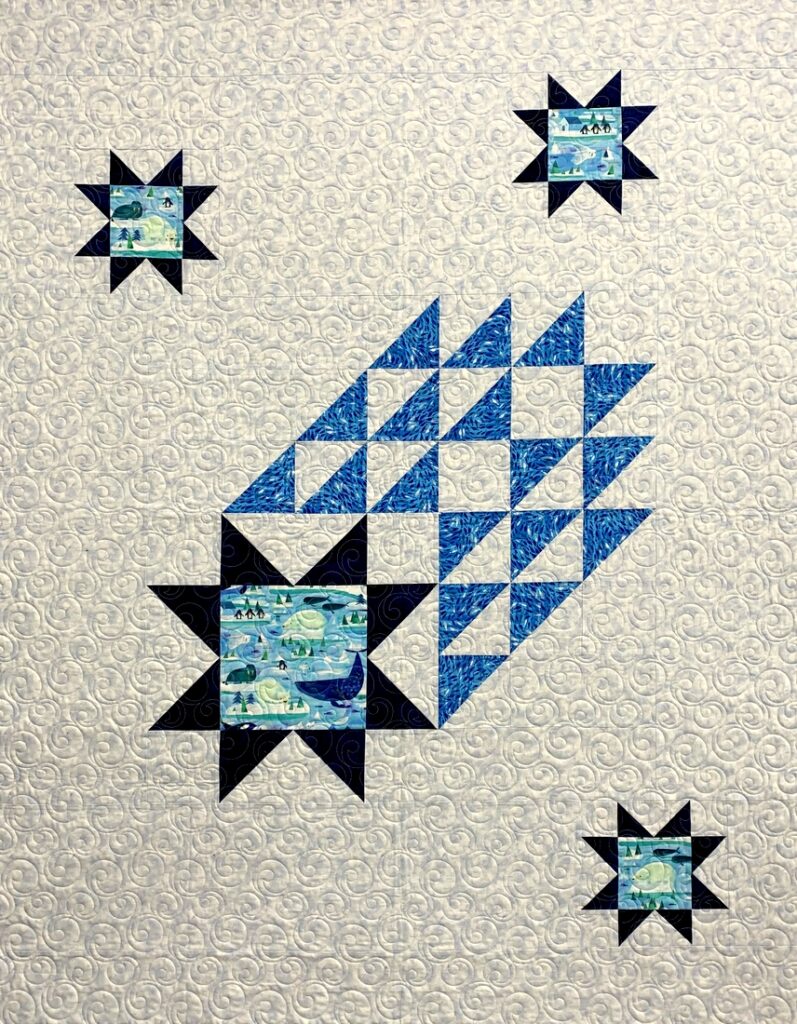 As you can see, there's a huge amount of negative space on my Arctic Stars quilt. I supersized a block from the original pattern — Star Stream Quilt by Chasing Tigers — and added three smaller star blocks. That's it! The rest is background fabric with a subtle design that reminds me of crushed ice. The challenge was to find a quilting motif that adds texture to the quilt without overpowering it.
When I make a quilt with a lot of straight or diagonal lines, I often search for a quilting motif with curves to add a softening effect. I initially considered a cloud motif but changed my mind when my longarm quilter, Karlee of SewInspired2Day, suggested "Bubbles" by Lorien Quilting. Oh, yes! It was totally the right call. Here are close-ups of the three small star blocks finishing at 9″ square . . .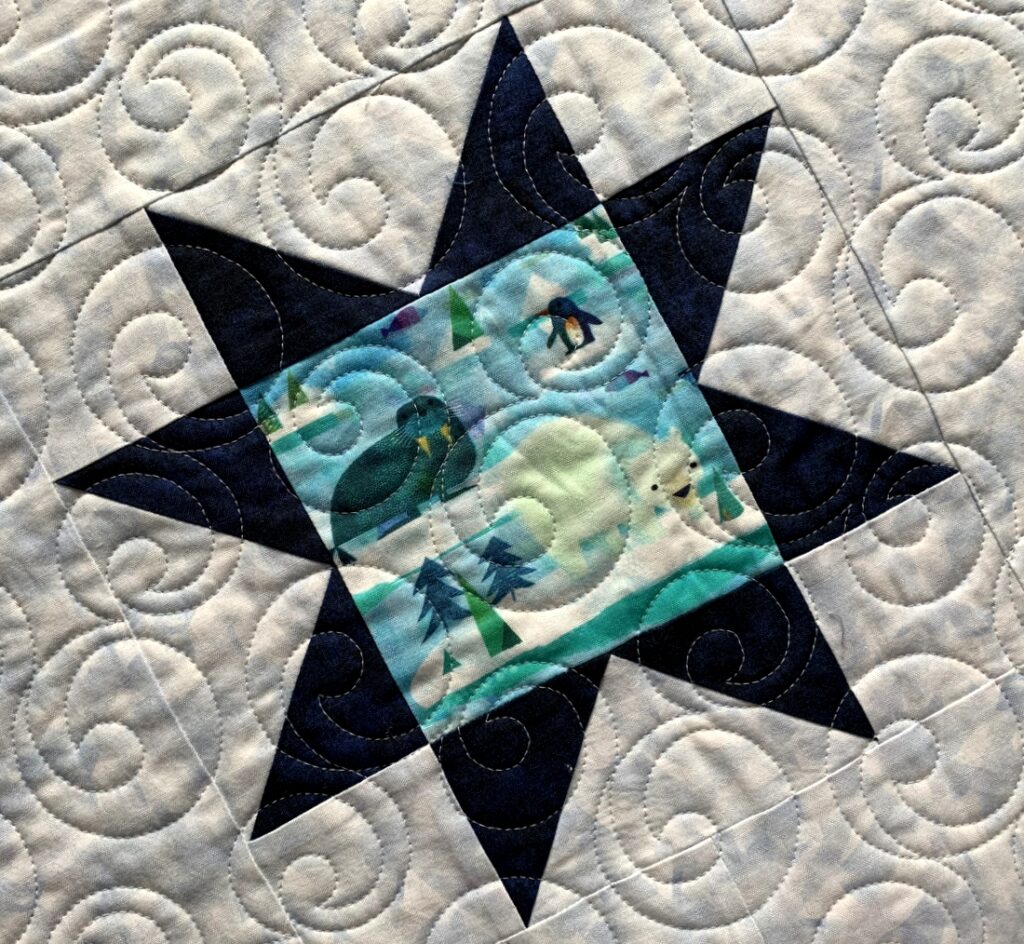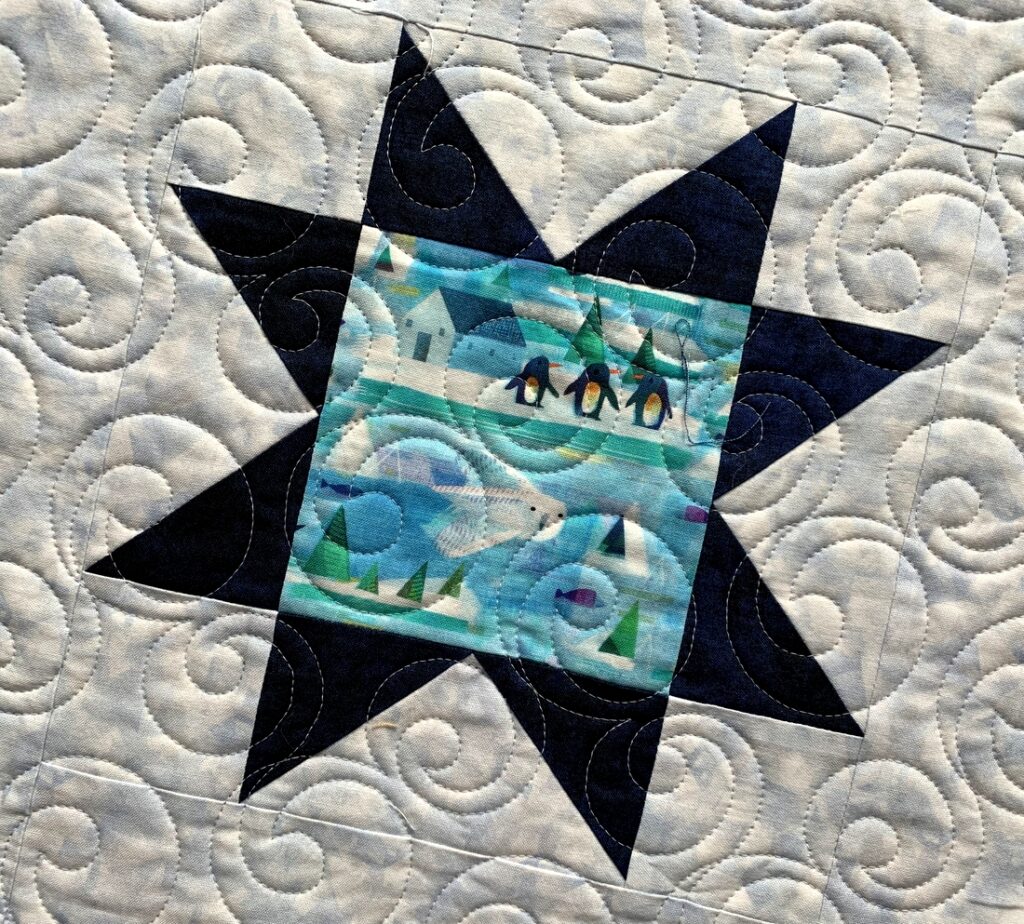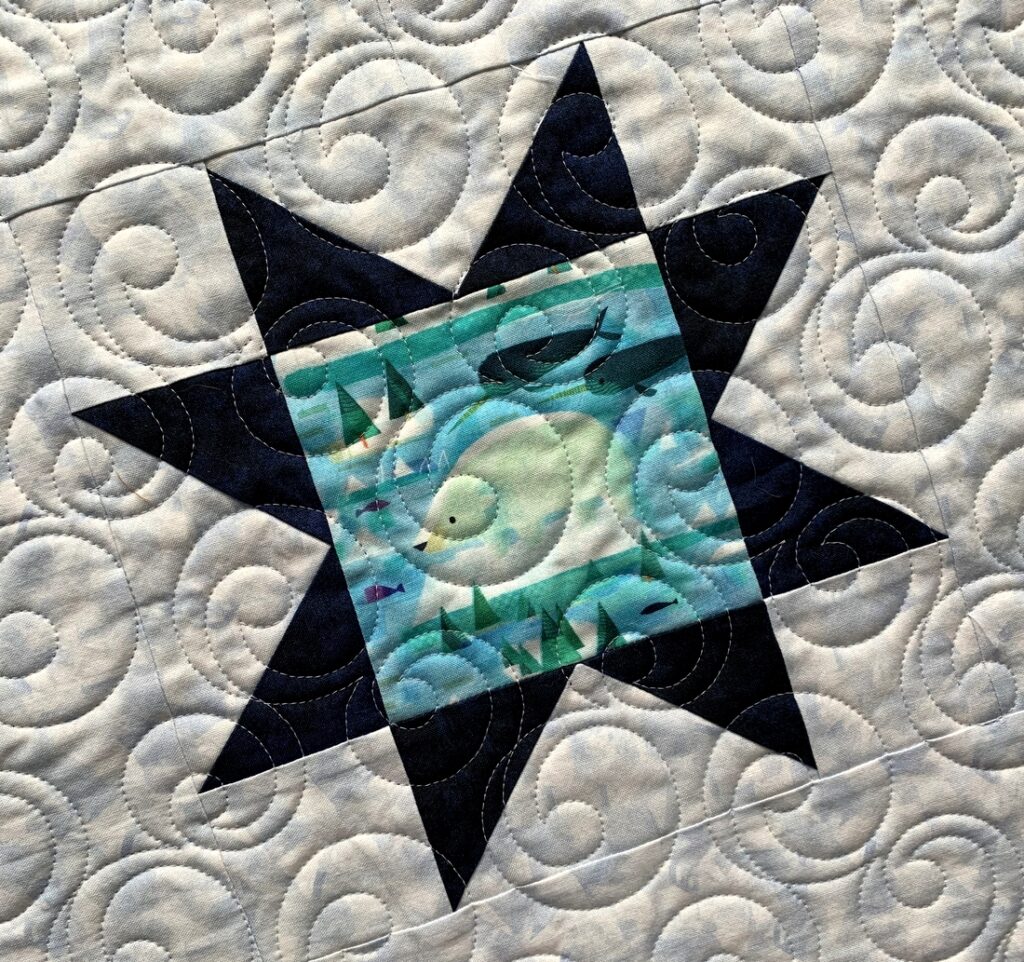 . . . and the single large star block finishing at 18″ square: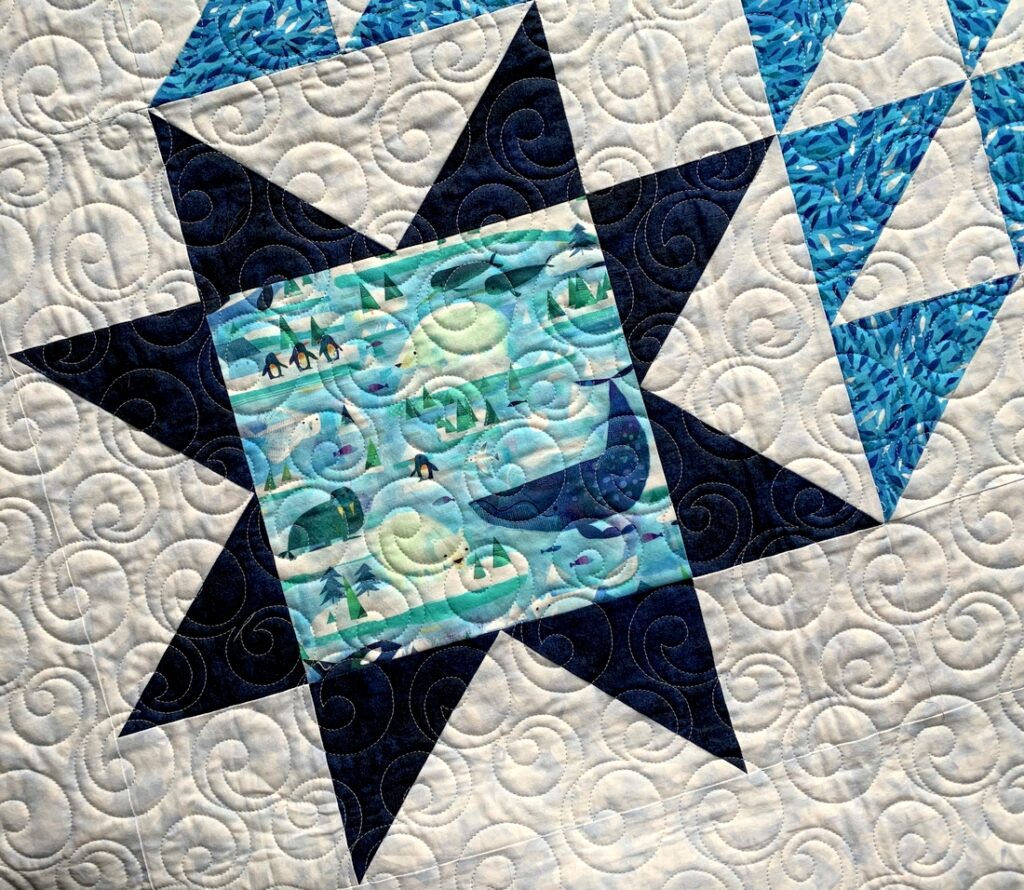 Finally, here's a peek at the back of the quilt, featuring one of the more colorful companion prints in the fabric line ("Icy World" by Gareth Lucas for Windham Fabrics) as well as the original focus fabric I used to fussycut the centers of my stars: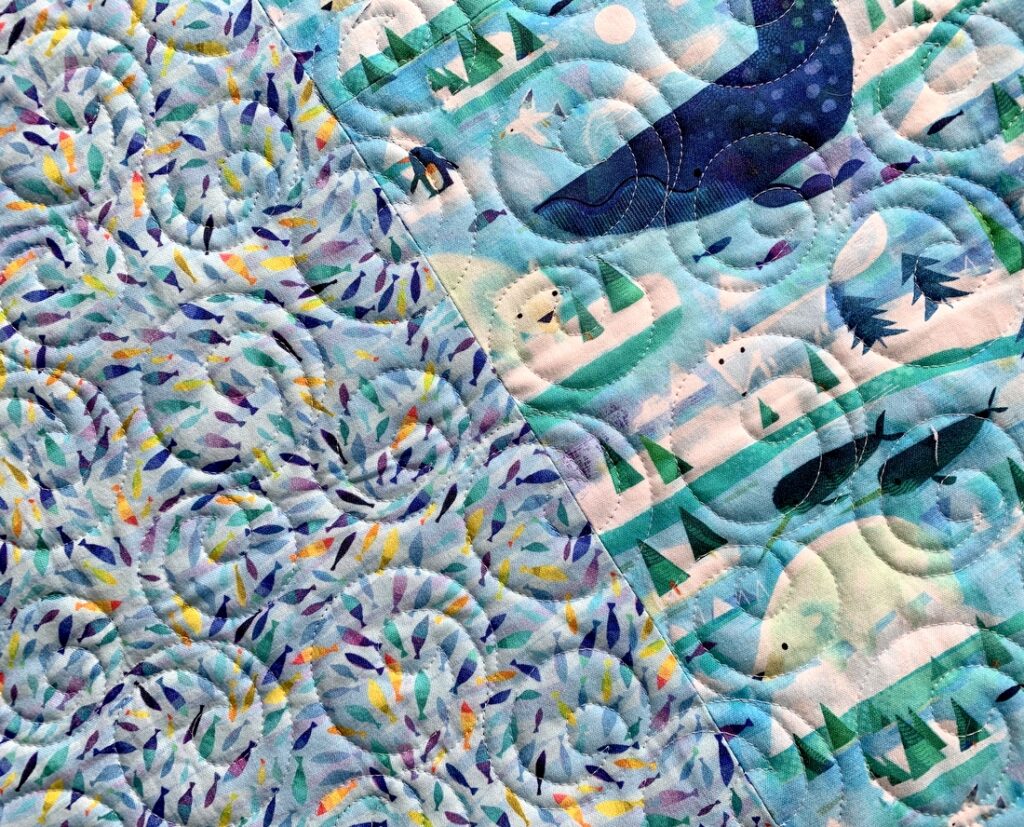 The quilted top has been trimmed to 50″ x 64″ and is now ready for the binding. I thought about using the background fabric for binding, allowing the stars to float completely, but then decided I wanted to frame the quilt, so to speak, using the same navy fabric used for the star points. It may look like a solid navy but it's actually a mottled tone-on-tone. I like and use this fabric so much that I actually buy it by the bolt ("Shadowplay" by Maywood).
I doubt that I'll get the binding and label done before we leave on Tuesday for our annual two-week Thanksgiving trip to Georgia so be on the lookout for my "It's a Wrap!" post in early December.