No, that's not a typo. I'm in the valance-making business again! Just a few weeks after finishing valances for my stepmother's living room windows, I'm here in Georgia at my twin sister's home making valances for her garage windows.
But wait, you must be thinking. Didn't I make valances for Diane's garage windows last year at this time? Yes, I did. Alas, our noble effort (captured in this post) did not stand the test of time. We think the humidity in Georgia caused the ruffles at the top of the softly gathered valances, made out of a linen-like decorator fabric, to flop over. Most unseemly! Diane coped by tucking the ruffle out of sight behind the valances, which was definitely not the look either one of us was going for.
Chatting several months ago about what our options were for replacements, Diane mentioned how much she loved the valances I had made for my own kitchen windows: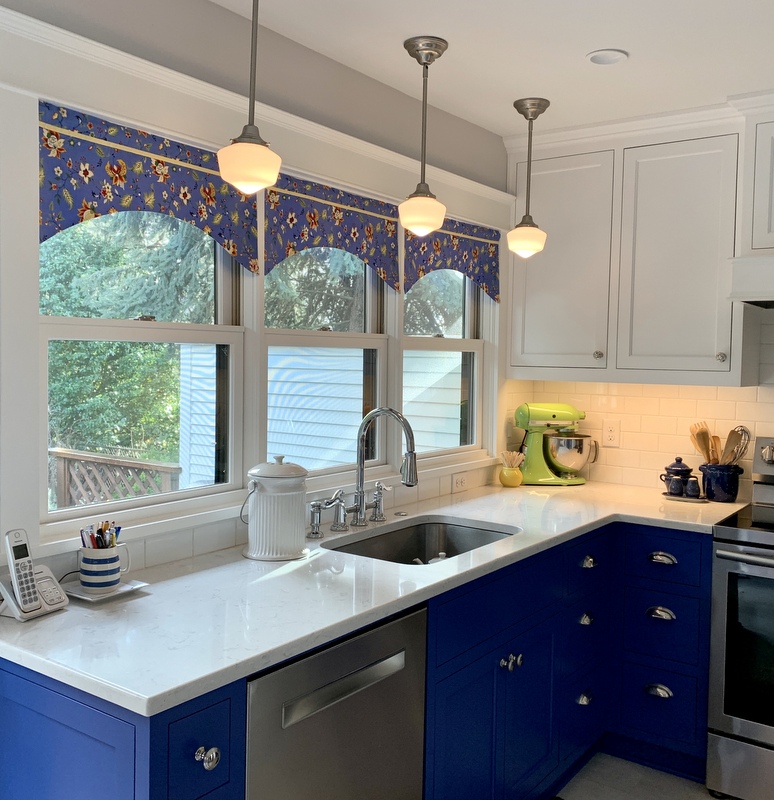 She was wild about the fabric (from the "A Breath of Avignon" line by Sandy Klop for Moda) but I was sure I didn't have enough left to make more valances. So that was that.
Then, while surveying my stash last week to see what project of my own I might work on during the Dear Husband's and my annual two-week visit in November, I spotted another piece of that very fabric. I tossed it into my suitcase, and Diane was beyond delighted to learn there was enough for valances.
So . . . I brought a project for me (more on that later) and a project for her. What's with the projects? Well, my sister and our husbands like to watch college football. It's definitely not my thing so I am perfectly content to be working away on a sewing project in the kitchen dining area while the three of them are ensconced in the living room watching grown men hurtling themselves at each other in the pursuit of making or preventing touchdowns.
Diane really liked the design of my tailored kitchen valances, which feature a flange of yellow fabric just under the rod pocket: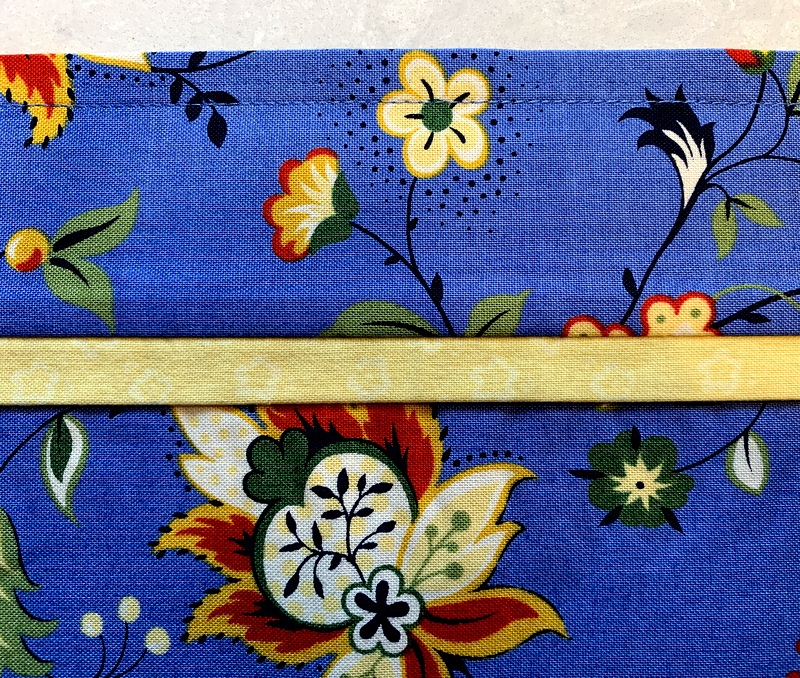 We didn't have suitable fabric at her house so she ordered a spool of ⅝" grosgrain ribbon in a bright yellow gold to take the place of a flange. We had a good laugh when the ribbon arrived: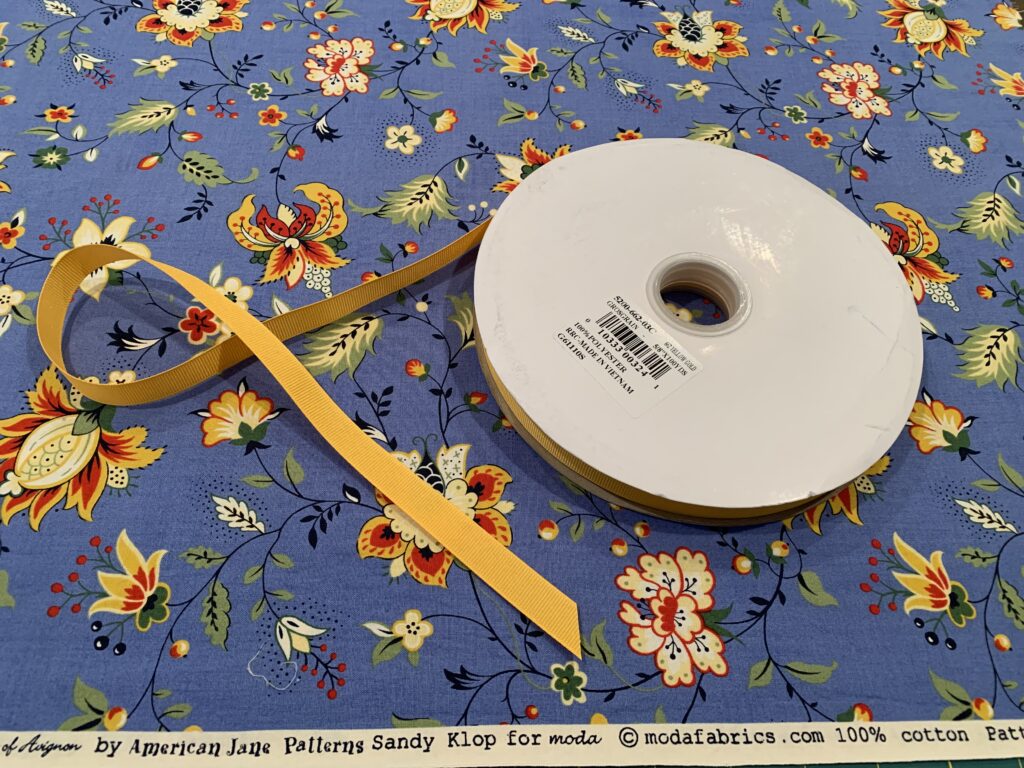 Diane thought she had ordered 10 yards. Turns out she ordered 100 yards — roughly the length of a football field!
I got started by making a rough sketch of the valance . . .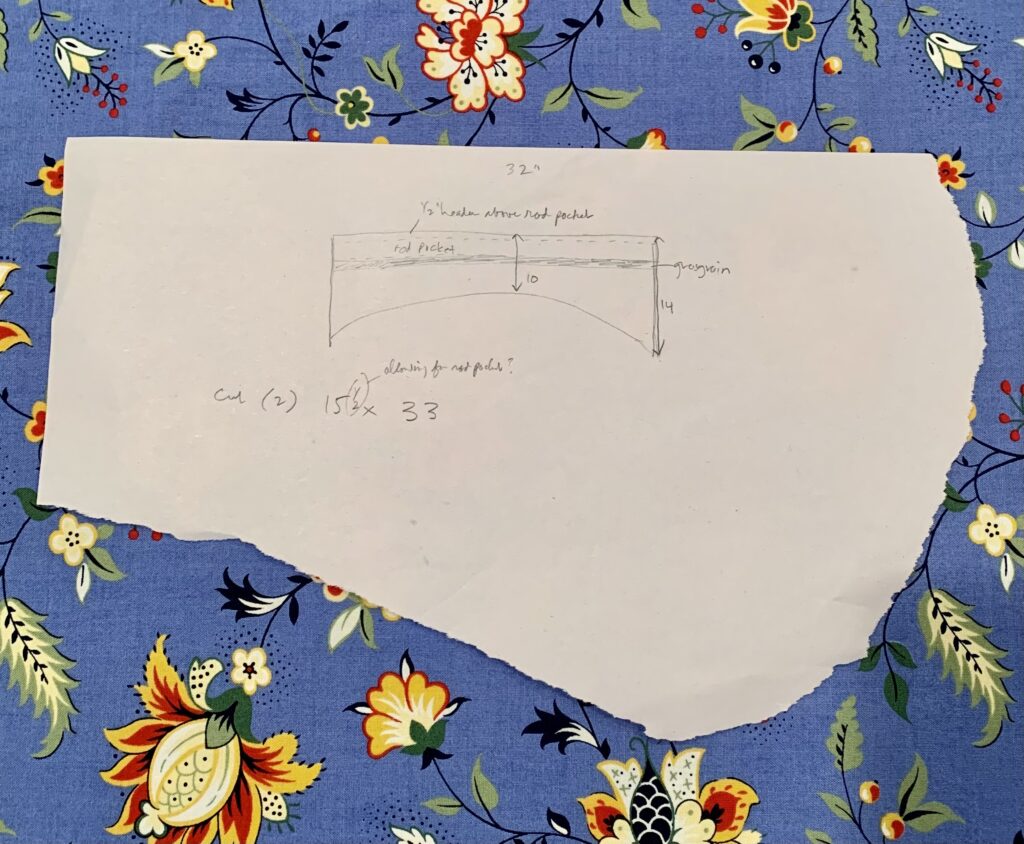 . . . followed by a freezer paper pattern: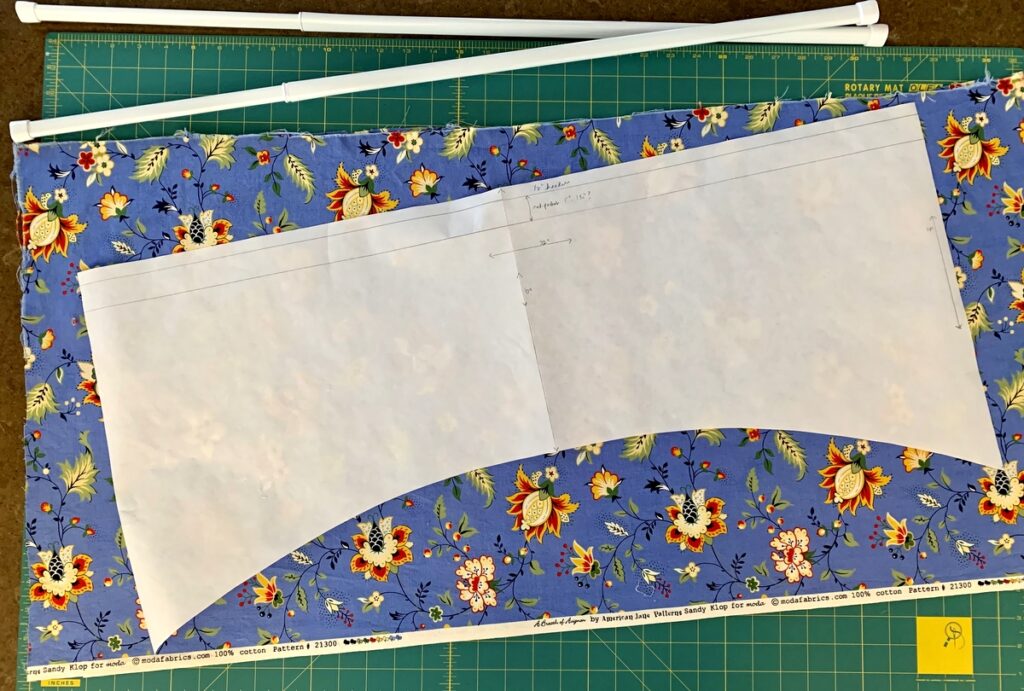 In this next photo the grosgrain ribbon is ready to be stitched to the first valance: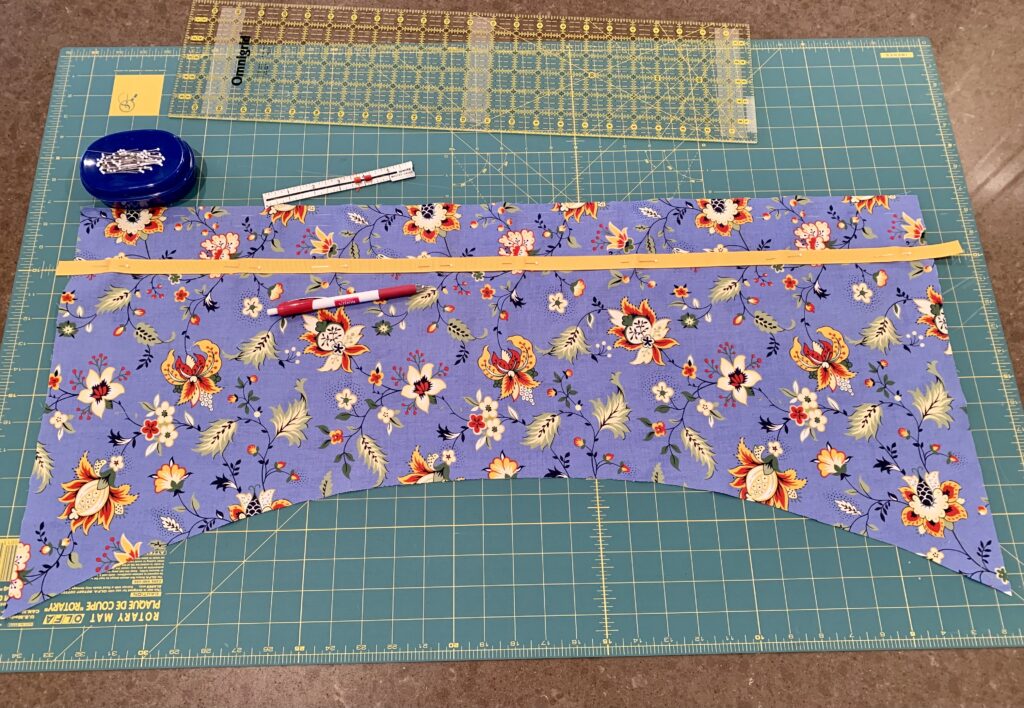 It will be lined with blackout fabric, a necessity to keep the valance fabric from fading from light hitting it from the outside.
As home dec projects go, this is a simple one. Please stop by again soon to see the result!