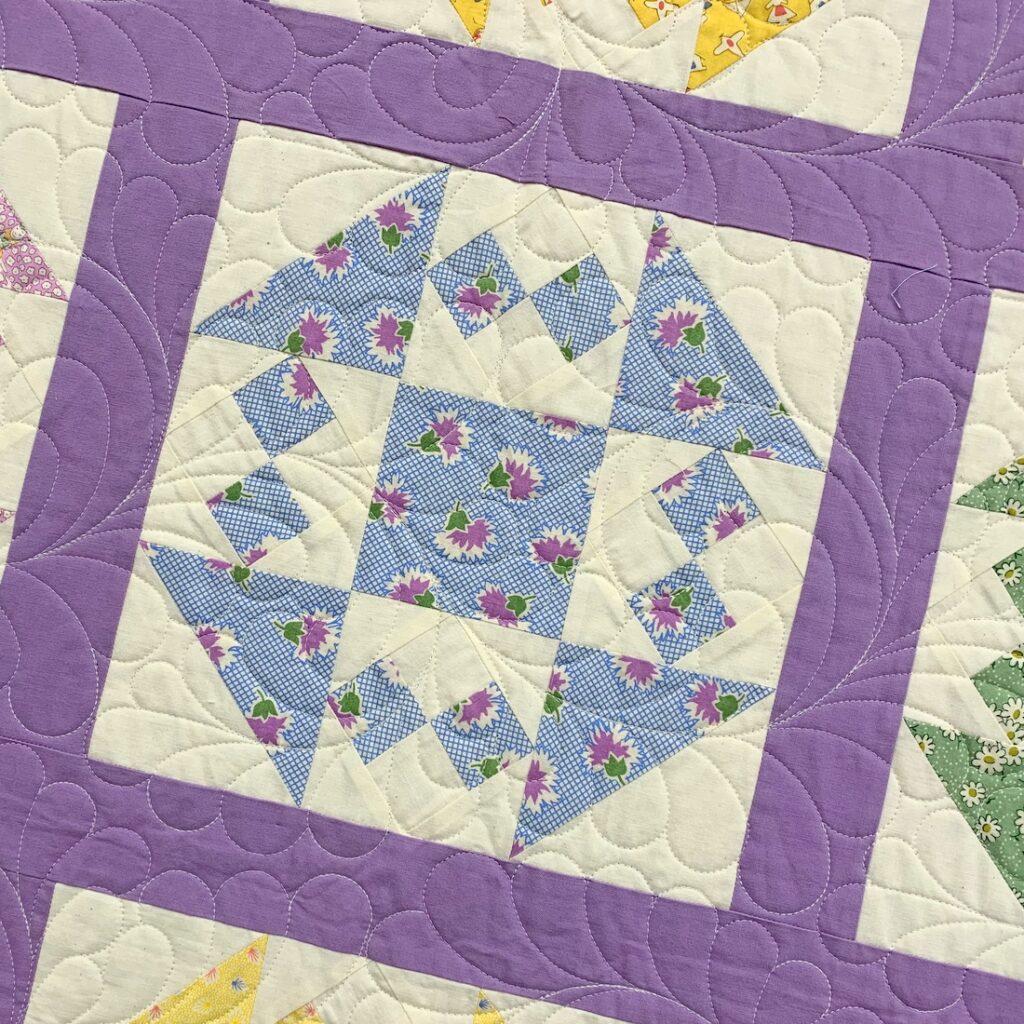 When it came time to choose a quilt motif for my Vintage Vignettes quilt, I just knew that feathers would be the way to go. Karlee at SewInspired2Day did a beautiful job on her longarm quilting machine with this edge-to-edge design called "Abundant Feathers." I chose the same design a couple years ago for another quilt, Lilacs in September, and loved the result.
Here's another close-up . . .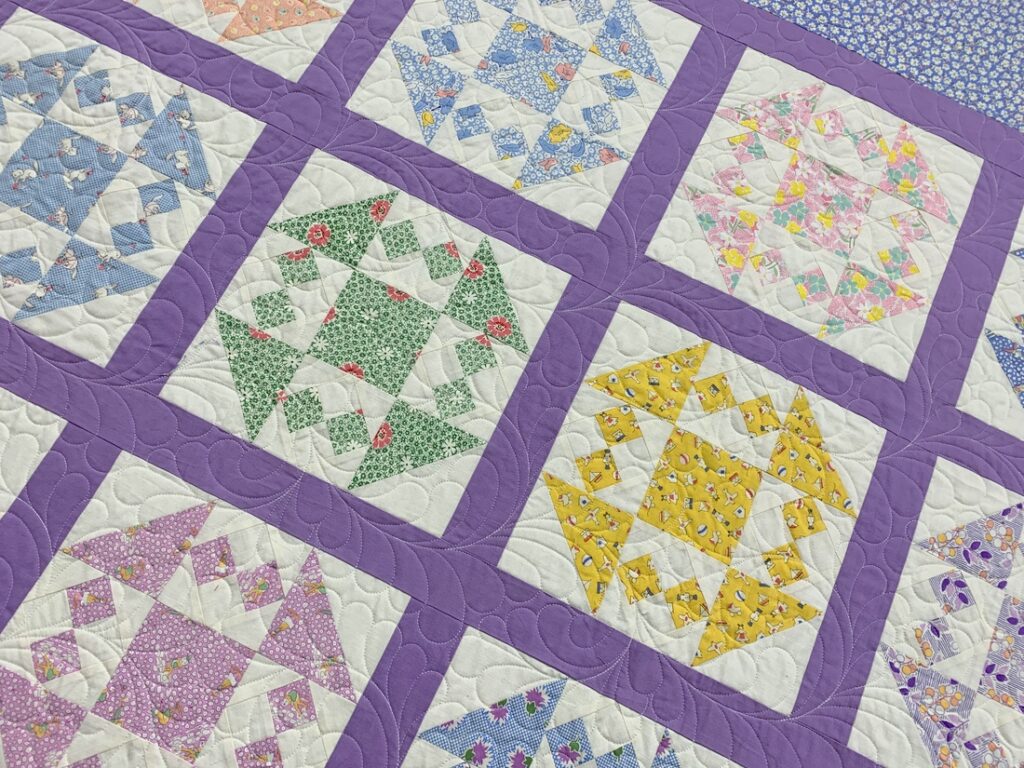 . . . and here's a shot of the entire quilt, measuring 80″ x 92″ after trimming: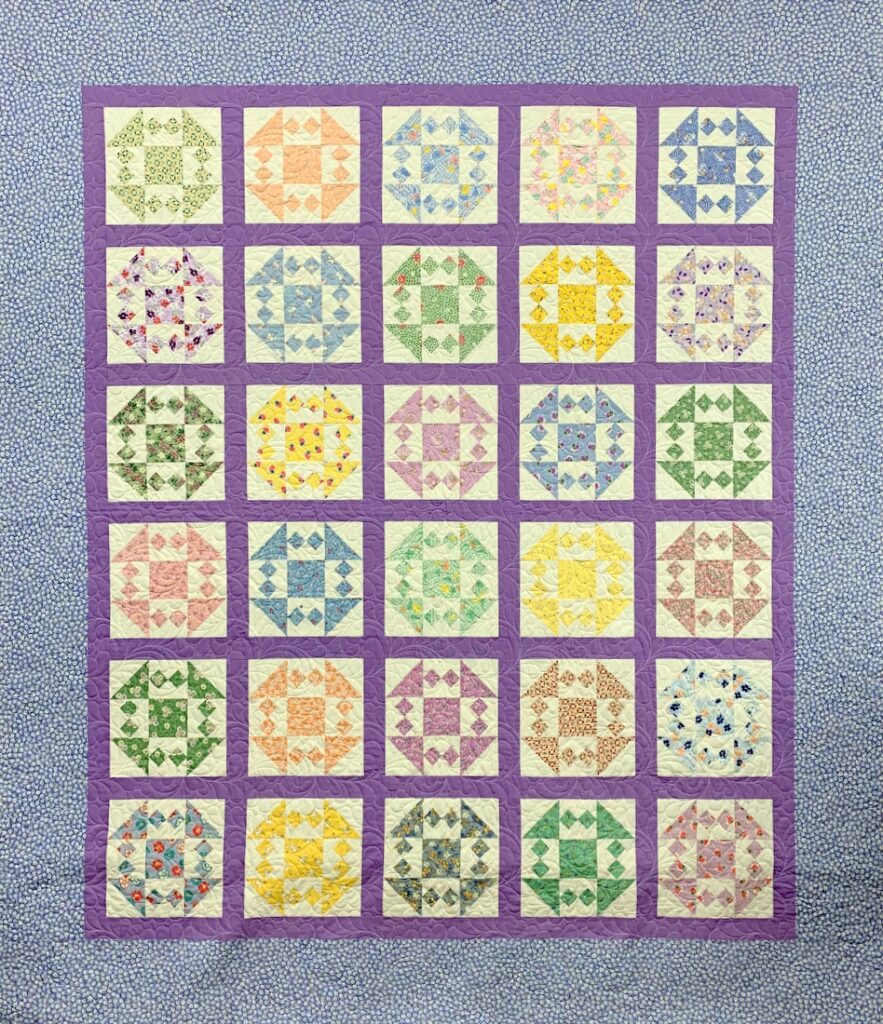 The outer border is a generous 8″ wide. I haven't settled yet on what fabric to use for the binding. I could use the border fabric to completely float the blocks or I could go with a solid to provide a subtle frame.
Take a look at this close-up of the border fabric next to one of two blocks with almost the same colors (this was taken pre-quilting):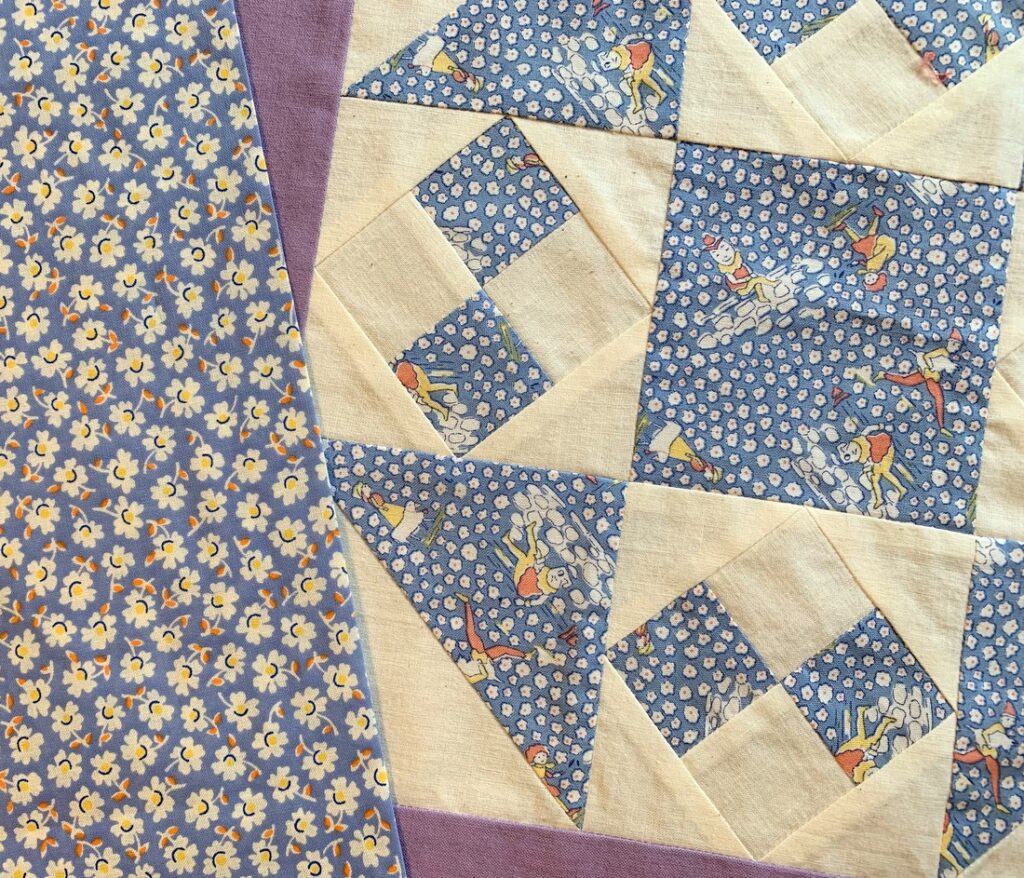 If I went with a solid for the binding, my choices would be the medium light blue of the background, the darker blue in the flowers, yellow or orange. Believe it or not, I'm leaning toward the orange (think creamsicle!). I'll probably wind up hauling the quilt to my closest local quilt shop, cool cottons, which has an extensive collection of solid colors, to properly audition my choices. I love an excuse to visit a quilt shop!