We're only a few day into February and it's turning out to be every bit as busy as January. I've only managed to make three more blocks for my new project, an autumn leaf quilt — but the blocks are beauties, as you shall soon see!
It feels like I'm moving at a snail's pace but the fact is that my sewing time has been limited lately. The Dear Husband and I had a lovely week with visiting relatives from the East Coast. We went on some outings and worked on family history together. It turns out that our relatives are also voracious readers so while they (and the DH) were relaxing in the living room with books in hand, I managed to hie to my sewing room a few times to work on blocks.
Take a look: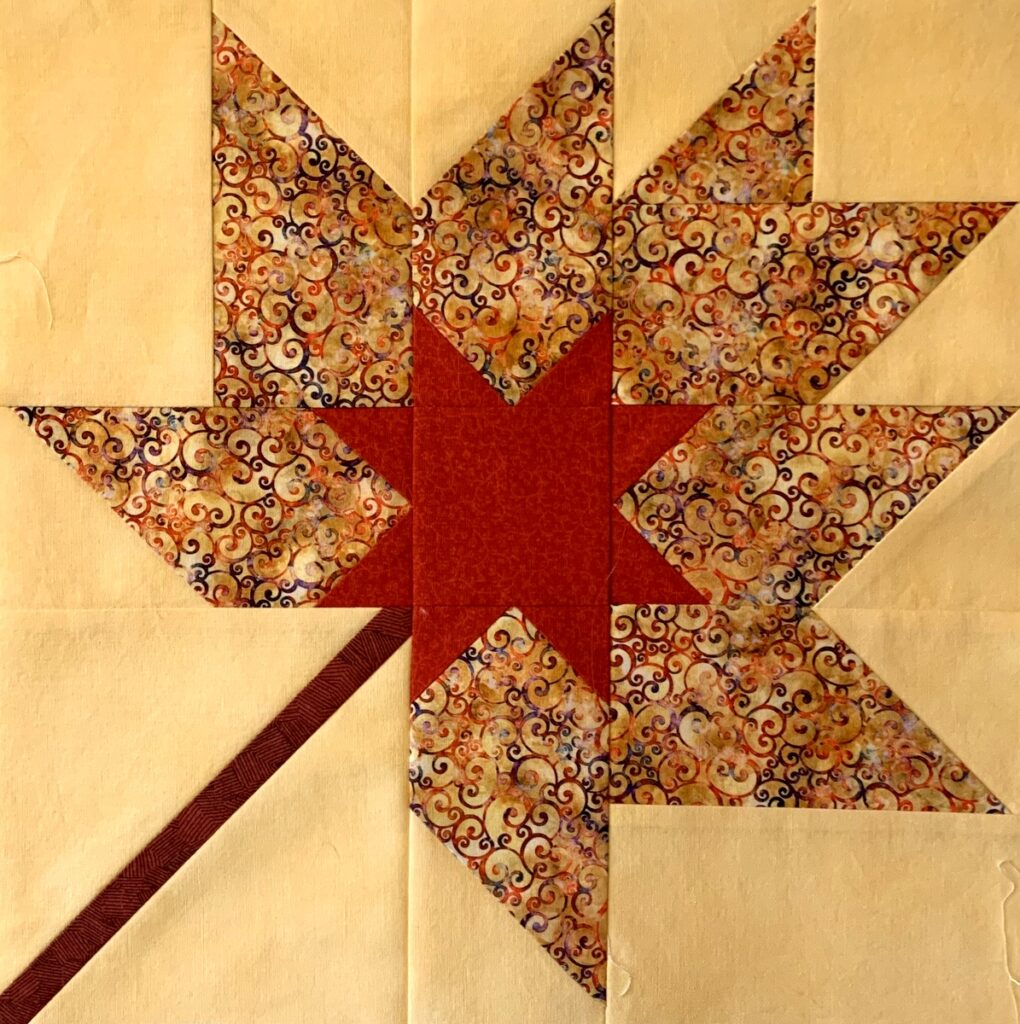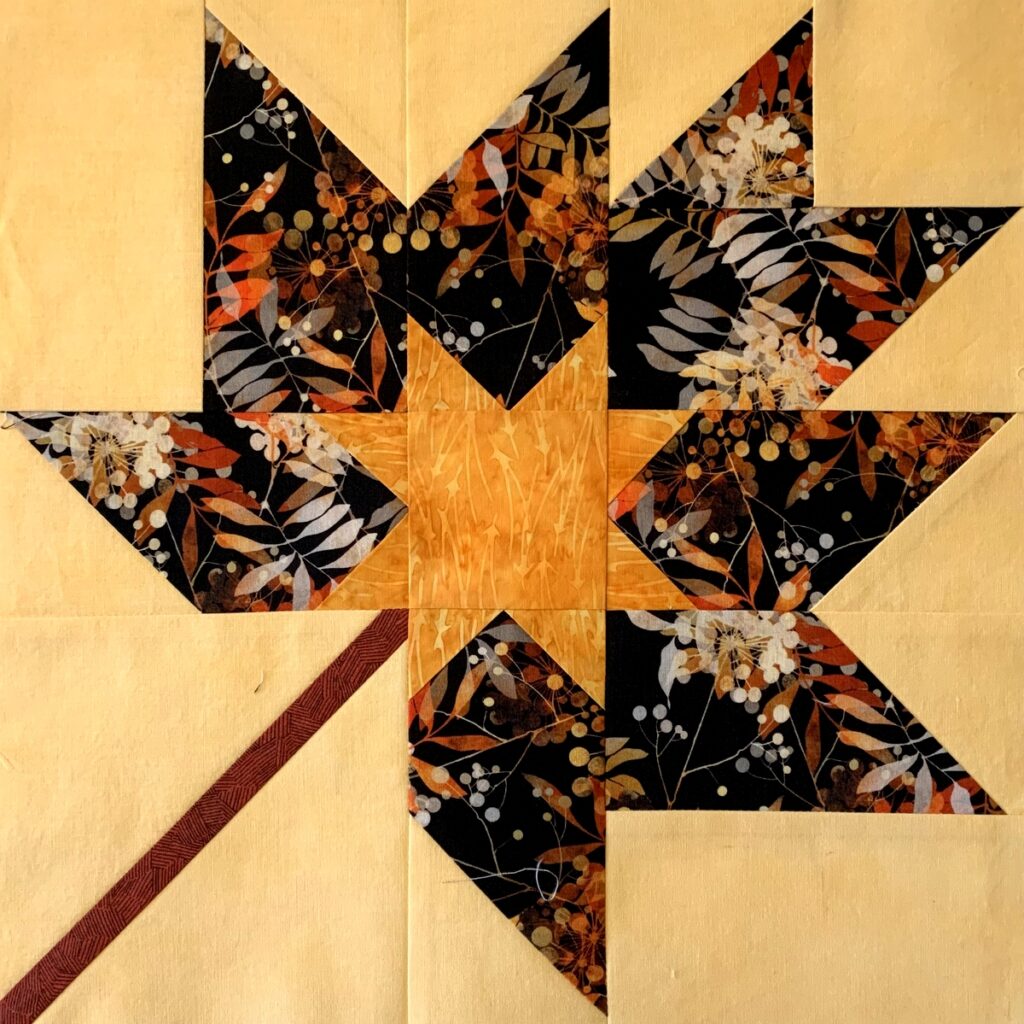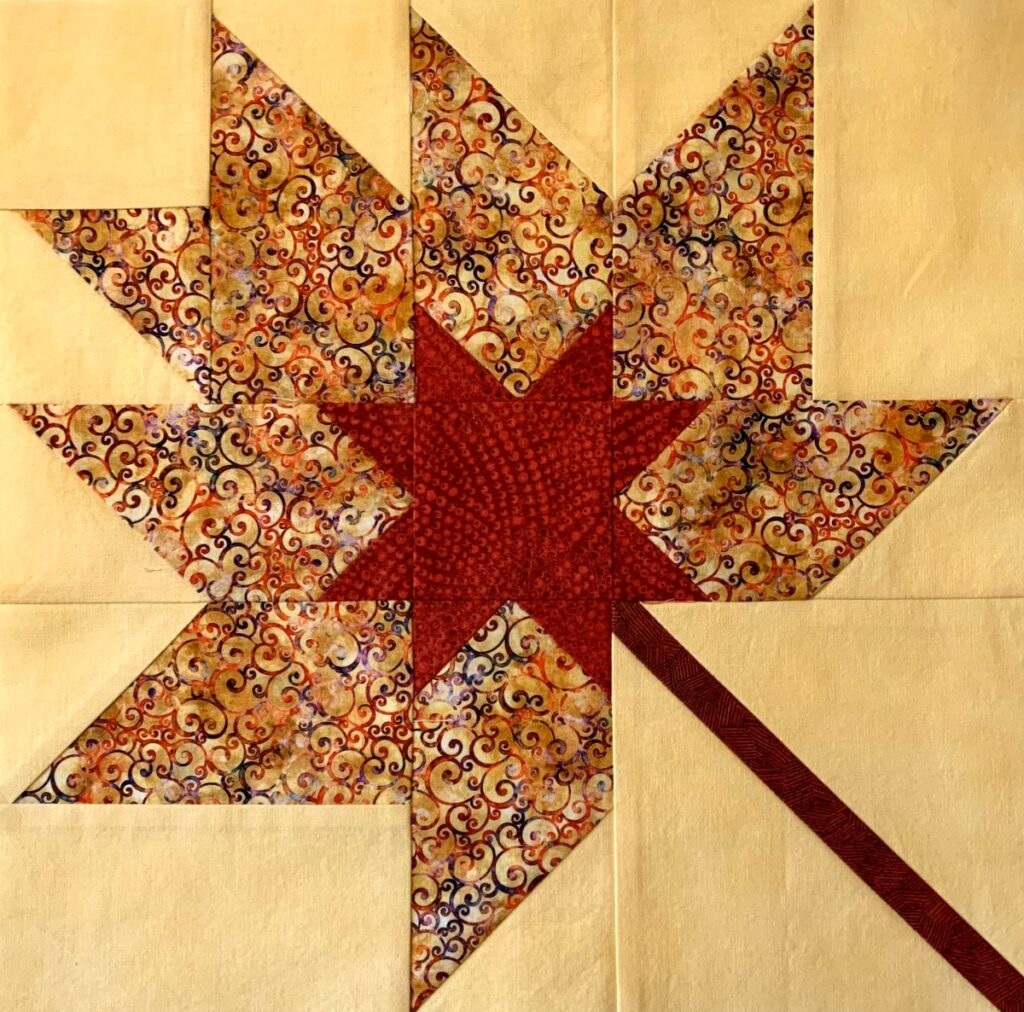 In case you missed my last post, here are the first two blocks: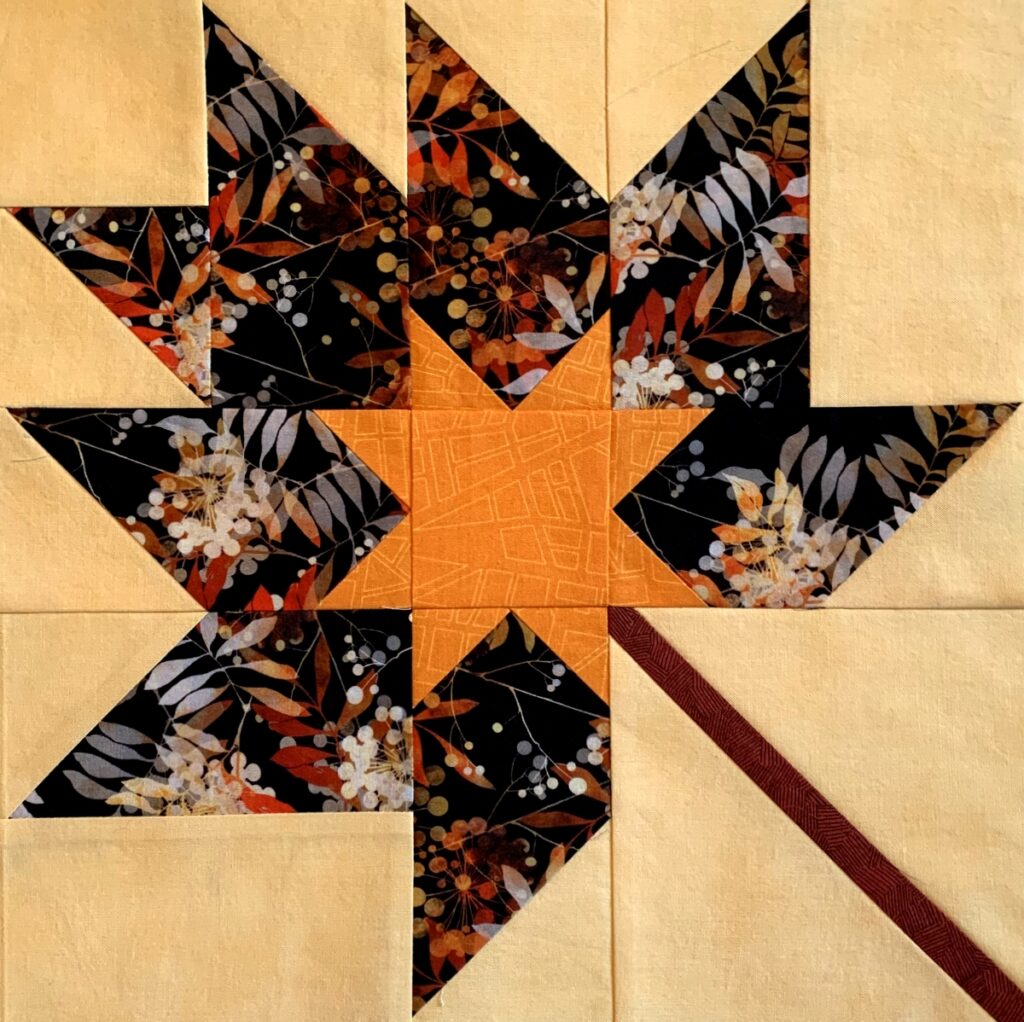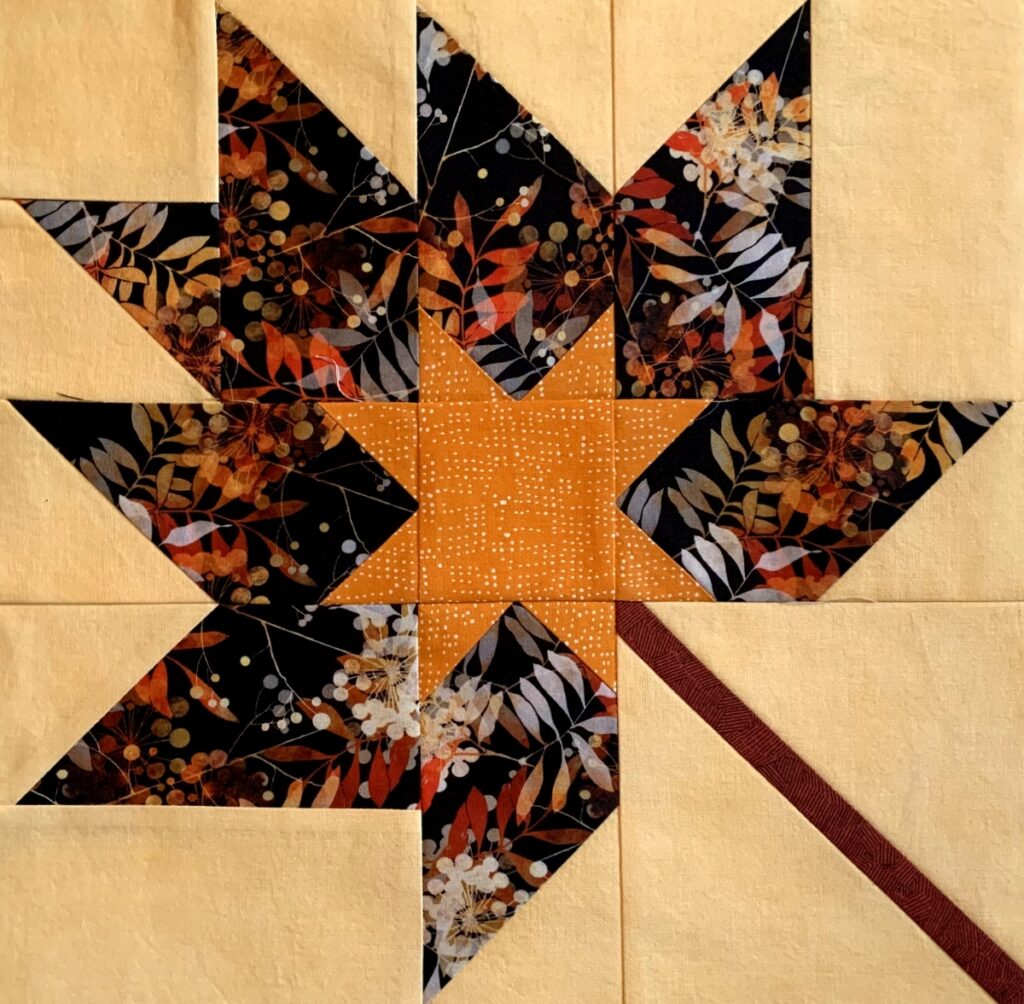 I gravitate toward primary colors so this palette is not one I normally work with, yet I am loving the look of the warm oranges, golds, and rusts against the two focus fabrics in the maple leaves.
The leaf block is virtually the same in the two patterns I purchased, Forest Floor by the Pattern Basket and Maple Stars by Kim Diehl, the latter being a design in her latest book, Simple Double-Dipped Quilts: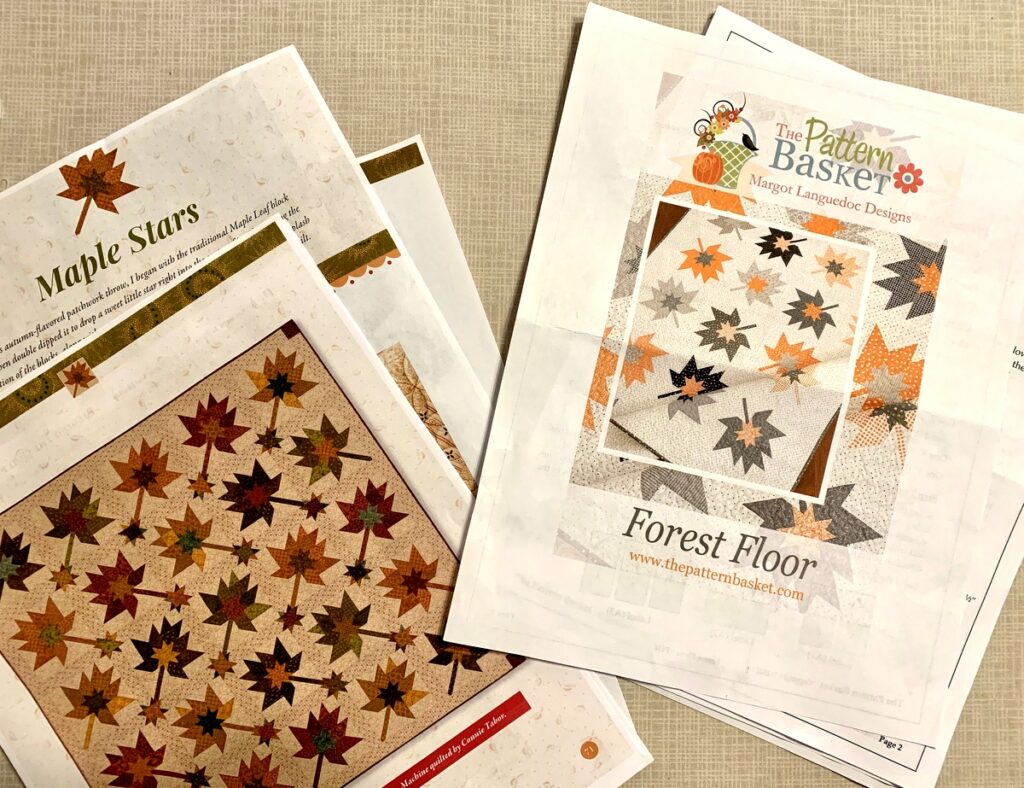 I haven't decided yet which design direction I will go with my quilt. On the one hand, I like the look of the floating leaves in Forest Floor. On the other hand, I like the way the stems of the leaves in Maple Stars touch smaller Sawtooth Stars. Kim Diehl also included an alternate design for a bedrunner where four stems meet at a single Sawtooth Star, a look that I absolutely love. The bedrunner can be made with just 12 blocks.
My plan is to make several more star blocks before deciding. I'm heading out of town for a few days so I will continue to ponder my choices as I anticipate my return to my sewing room. Do check back in, please!