. . . on my way to the design wall. Actually, it happened at the design wall. After making a few more leaf blocks using both of my focus fabrics, I arranged two of each on the wall and stepped back to take a look:
I was so sure these two fabrics would look wonderful together in a quilt but now I'm not so sure. . .
I tried adding a couple more blocks:

Still not loving it. The way I have these blocks arranged is not necessarily the final setting; the goal was to see how the colors and patterns played together from a distance of 10 feet (the so-called 10-foot rule).
I tried grouping four blocks using just one of the focus fabrics: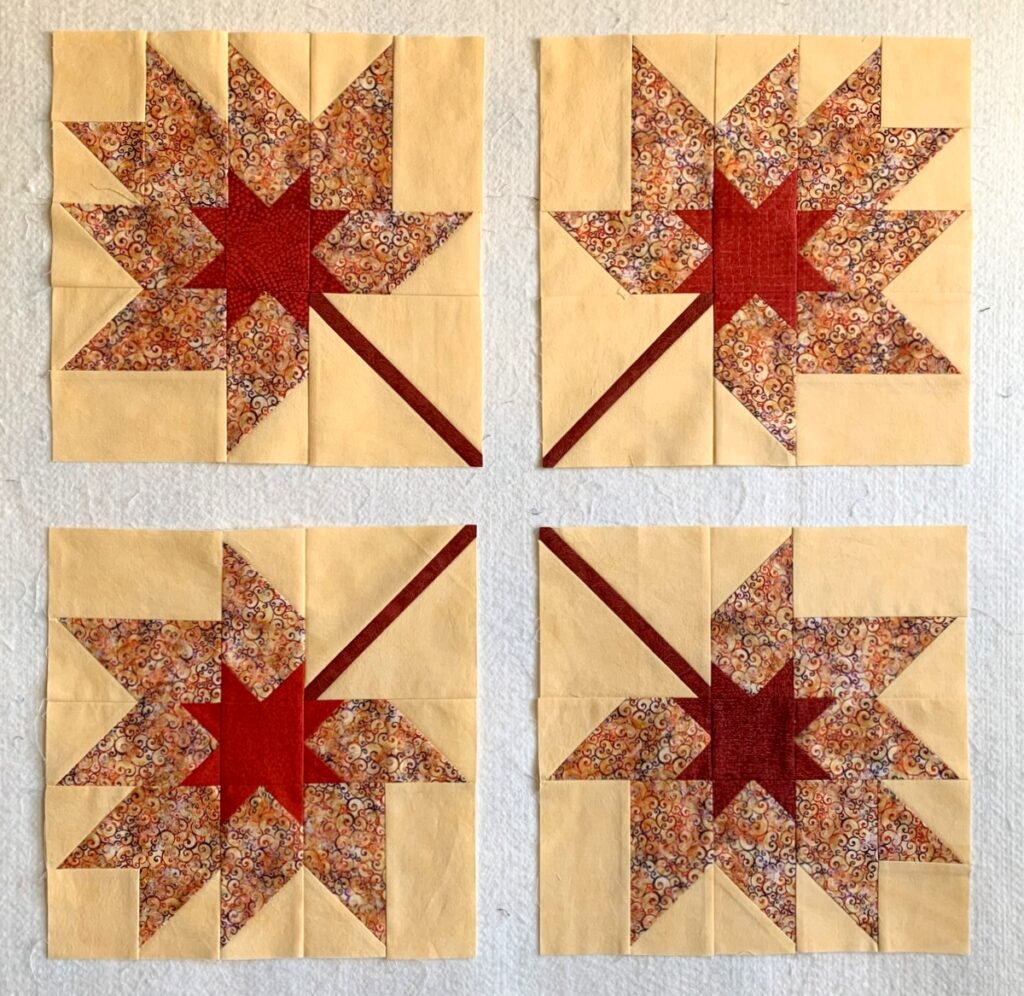 This grouping is much more pleasing to my eye. Try to visualize it with sashing strips and another small star where the four stems come together. That's one of the potential layouts and the one I'm leaning toward at this point.
I hasten to add that I still love the blocks with the darker print focus fabric. Am I going to wind up with two separate quilts? Maybe! For now, though, I'm going to continue making the other blocks until I wind up with 12, which is what is needed for a bed runner.
And who knows? Maybe the idea of alternating the two focus fabrics in a quilt will grow on me. I'd love to know what you think!