That's what my twin sister Diane said when she saw a photo of the quilting on my latest quilt, September Song, newly back from the longarm quilter. See for yourself: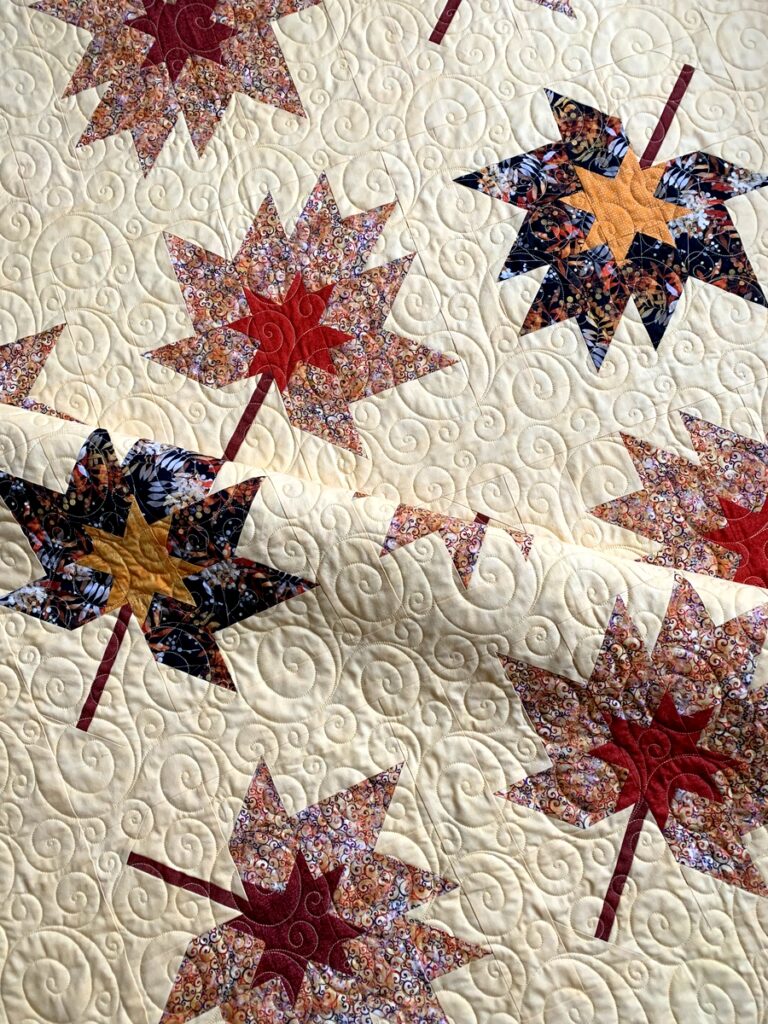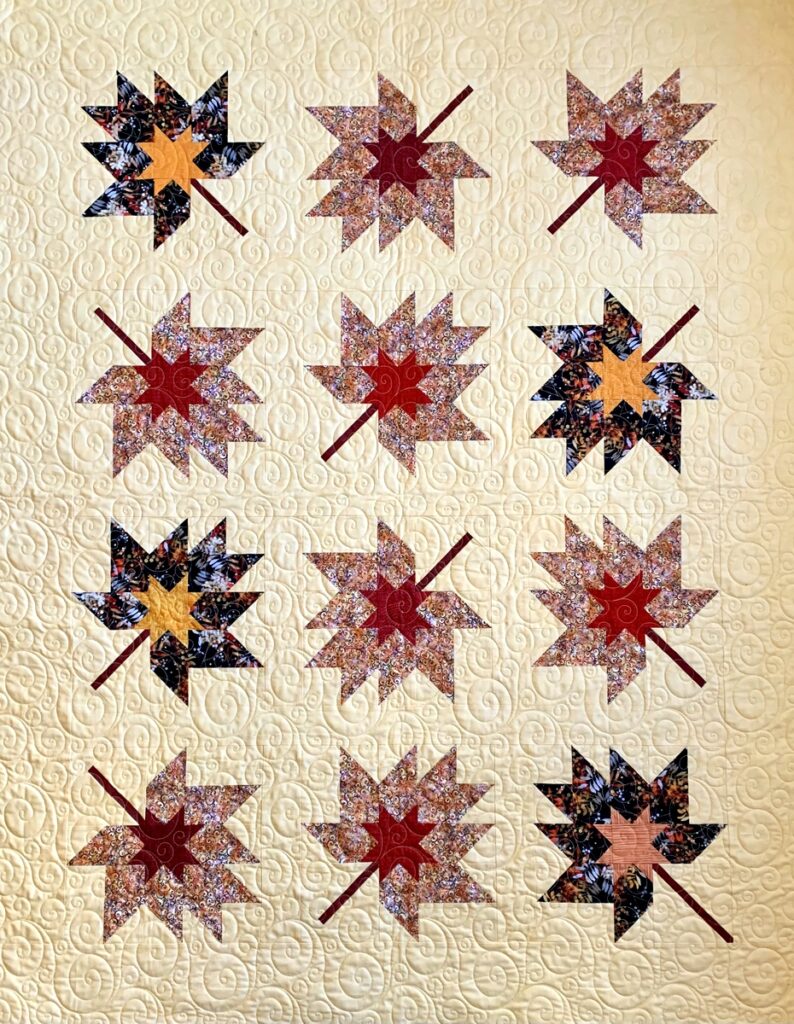 Here's the funny thing:  I picked the swirly motif — an edge-to-edge design called "Curlicue" by TK Quilting & Design II — for two reasons.
First, I almost always choose a quilting motif with curves when my quilt blocks have a lot of straight or diagonal lines. These leaves are made mostly of rectangles with foldover corners (also known as stitch-and-flip corners).
Second, I loved the way the quilting design mimicked the curves in one of the two main focus fabrics: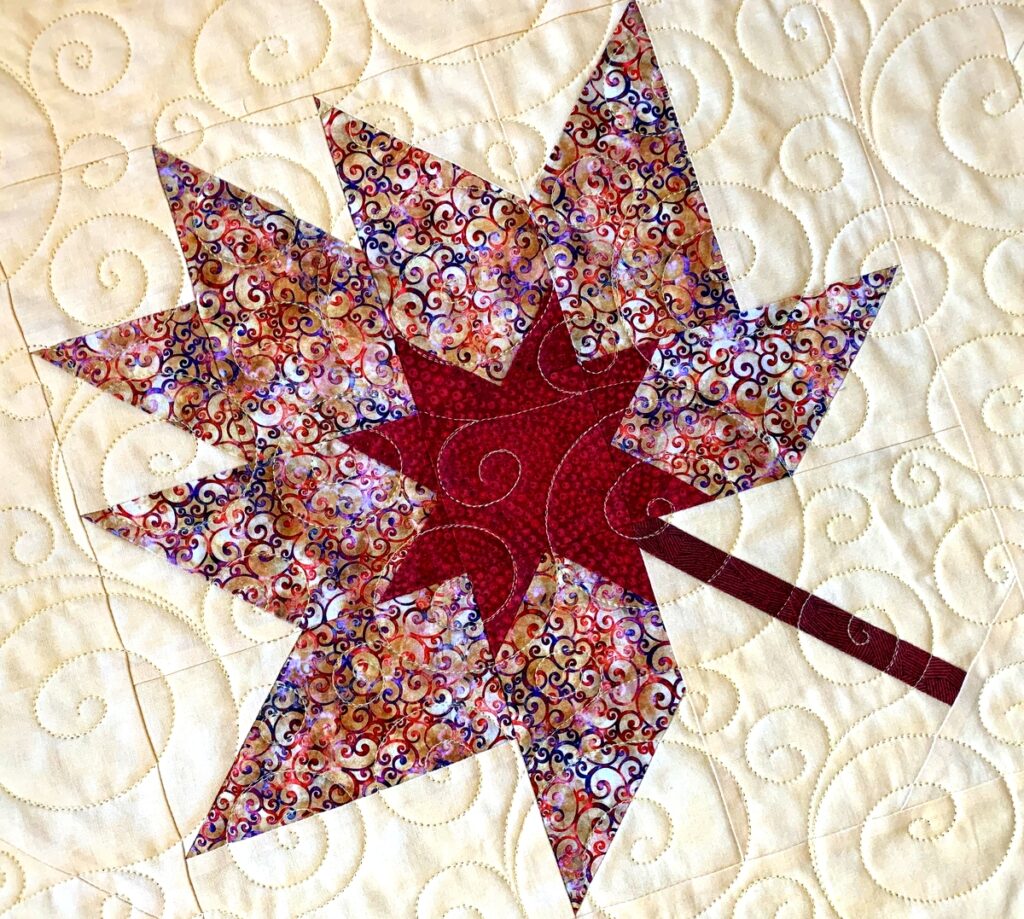 It never occurred to me that the quilt design would also evoke a "swirling fall breeze," but Diane's comment was spot on. I immediately thought of the times I have seen a single leaf caught in an updraft, causing it to spin slowly down to earth. Maybe that's what designer Margot Languedoc of the Pattern Basket had in mind when she named her pattern Forest Floor.
I think the quilting design on September Song is absolutely perfect, don't you? As usual, Karlee at SewInspired2Day did a lovely job quilting this for me.
I also appreciate how the quilting lines stand out in the small star in the center of each leaf block: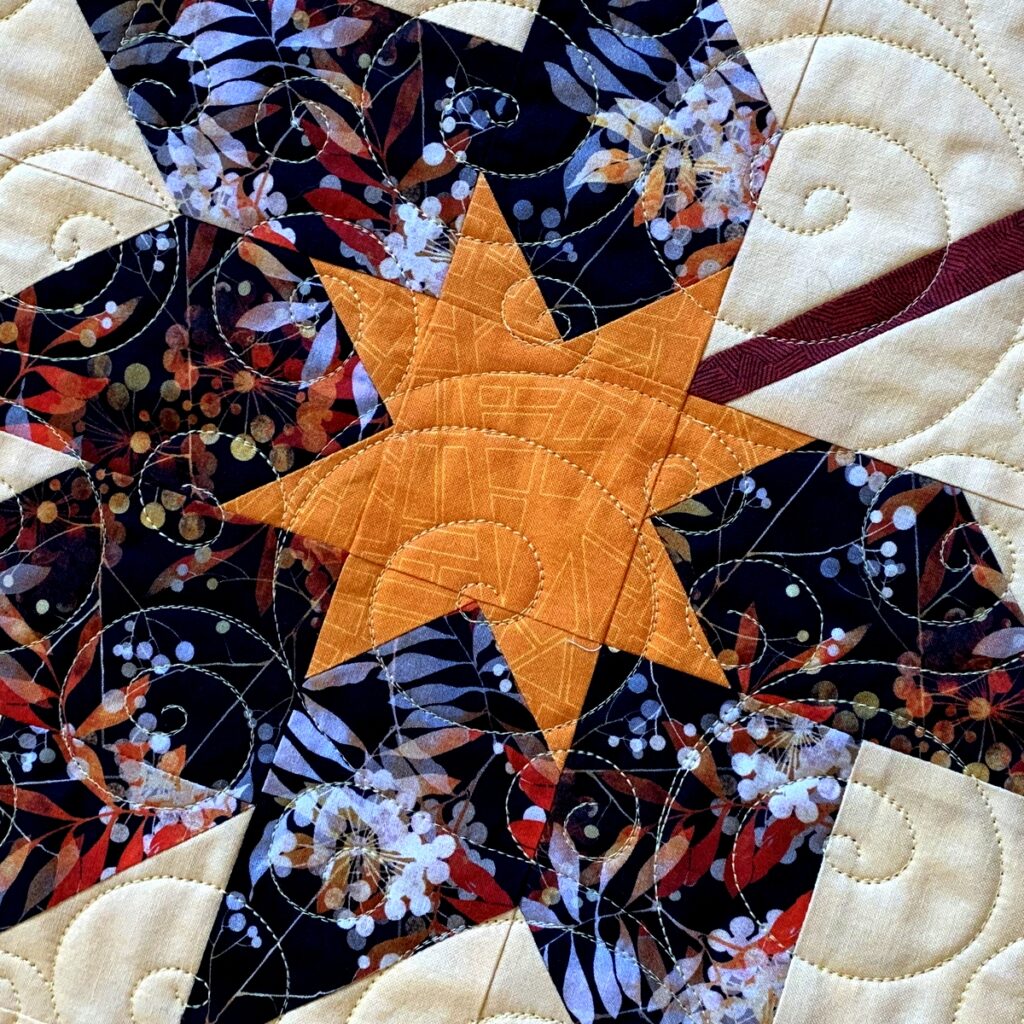 The back was pieced from leftovers of my two focus fabrics with a few other prints used on the front: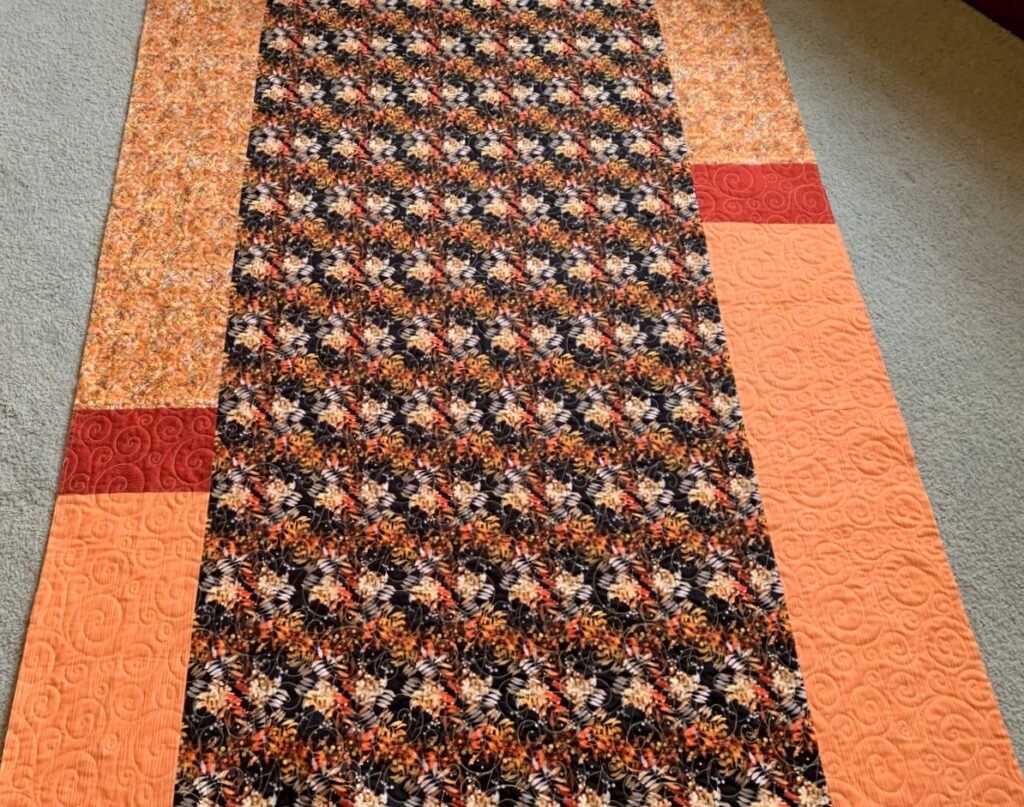 The plan was to try a new piecing technique for the backing using a length of fabric cut corner to corner on the bias but my quilt top was too large to make it work well. I'll save that technique to explore on a smaller quilt.
September Song measures 53″ x 58″ after quilting and trimming. I'm going to bind it with one of the brick red prints I used on the front. Happily, I have just enough of the tone-on-tone print with tiny vines, carrying my "swirling fall breeze" theme to its ultimate conclusion.