Maybe! This is a 12½" square test block I made today to see if I want to proceed with making an entire quilt: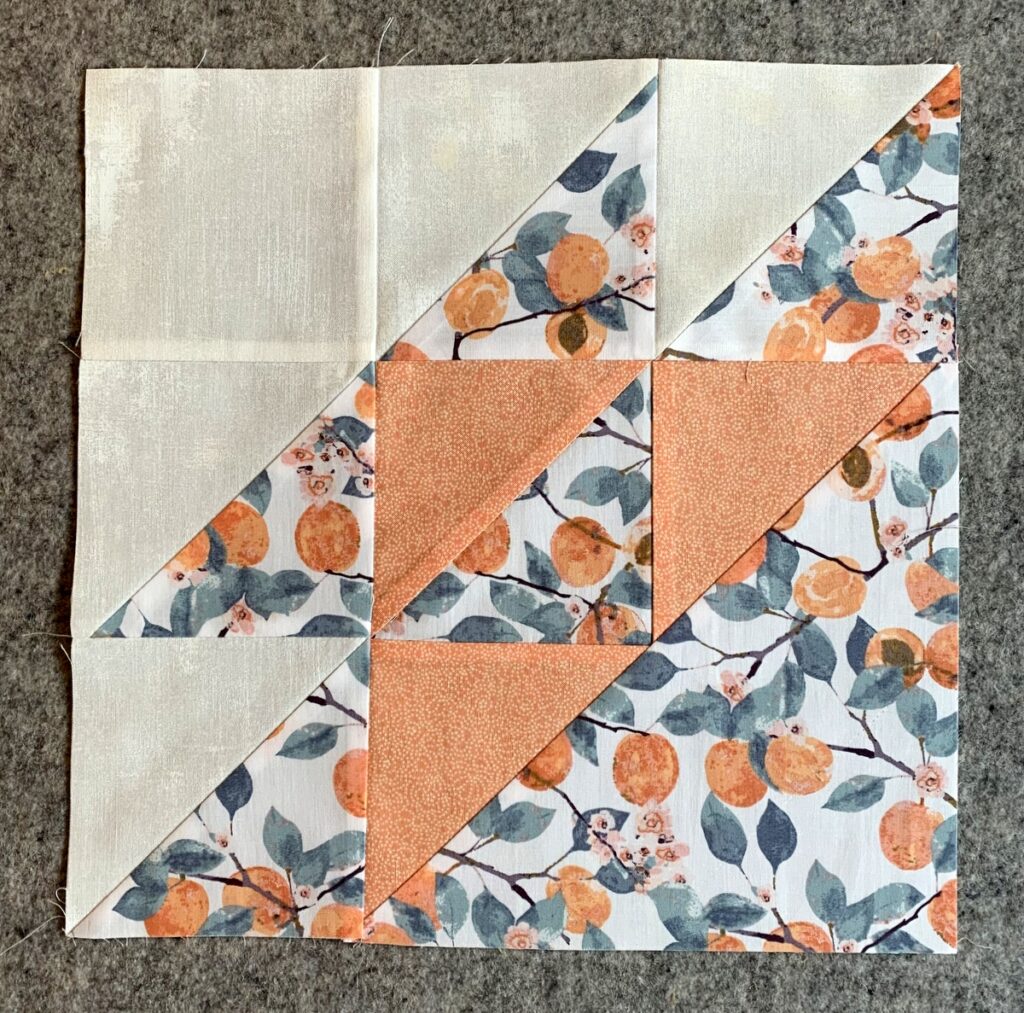 Do you recognize that luscious print of apricots on the tree? It's one of the main prints from the line I was swooning about a few weeks ago, "Mindscape" by Katarina Roccella: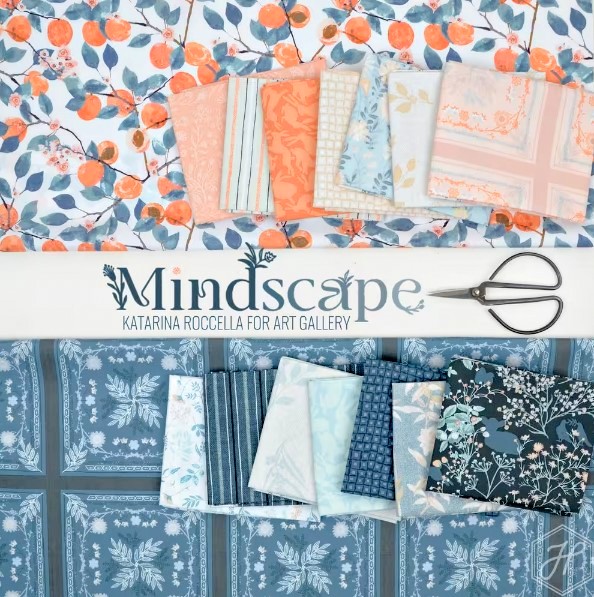 I paired her fabric with a treasured print from an old Fig Tree line called "Gypsy Rose" that I've been hoarding since it came out in 2008 or 2009. Equally swoonworthy! I love both of those fabrics so much it was really hard for me to cut into them, especially "Gypsy Rose." I just had to do it, though — it goes so well with the "Mindscape" print. The background fabric on my test block is a creamy white Grunge by Basic Grey.
If this project proceeds, it will contain several of the "Mindscape" prints and a few other fabrics from my stash that I think will play nicely with them. "Controlled scrappy," that's what I'm thinking. I'll be back in a few days to report on my progress. I hope you'll stop by to check it out.