I've rounded third base and am headed for home on the binding of my Vintage Vignettes quilt: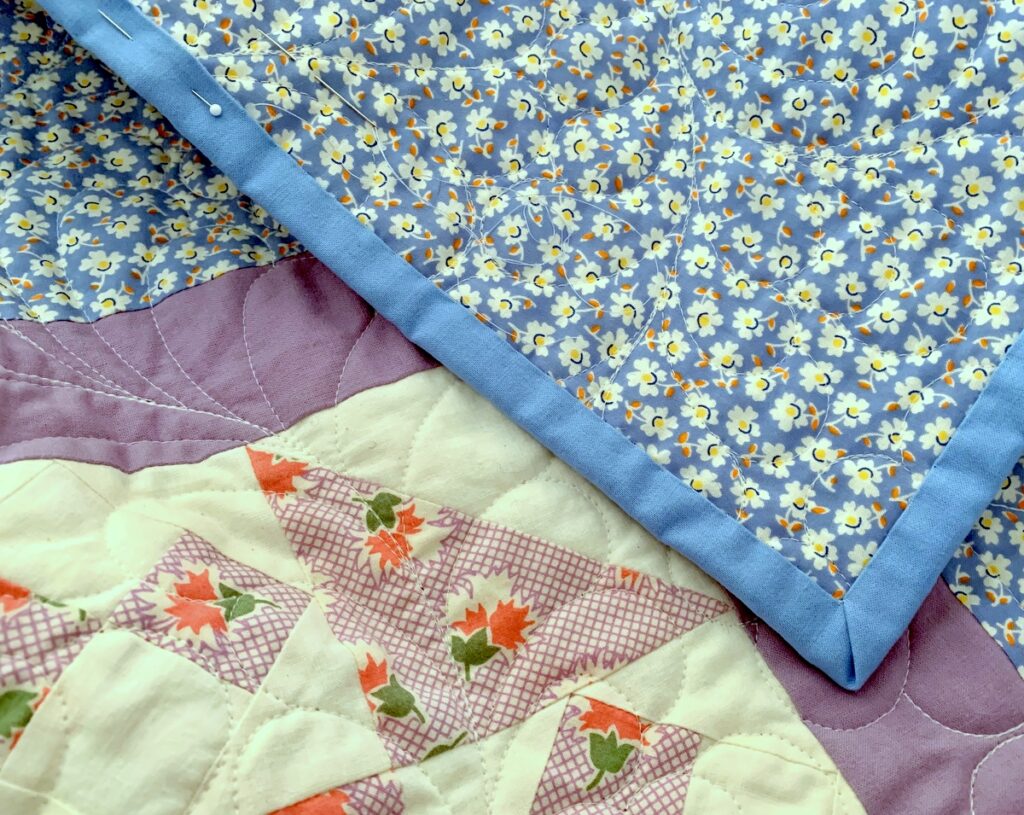 A few minutes here, a few minutes there. It adds up. You may be able to tell from the photo that my binding is wider than usual. I typically make my binding to finish at 1/4″ but I went for 1/2″ finished on this one.
Check out this sweet treat, a little macaron holding my needle in its magnetic grip: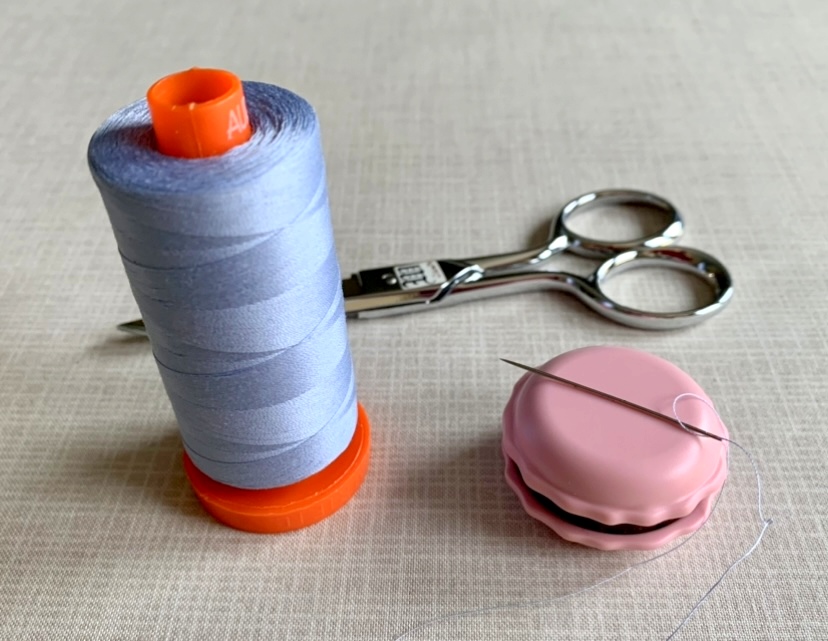 I have a terrible time keeping track of my needle between binding sprints as I tend to set it down on a flat surface or insert it in the border of the quilt and then lose it somehow. The macaron is so cute it makes me want to reach for it instead.
Made by Clover, the macaron is a needle sharpener as well as a magnet. The "filling" is some substance that sharpens the tip of the needle when it's inserted between the top and bottom of the macaron. I never knew hand-sewing needles needed to be sharpened; did you?
I found this little gem at my local quilt shop but if yours doesn't carry it you can google "clover sweet n sharp macaron" and be able to find it online. It comes in two flavors: raspberry, which is what I have, and pistachio, which is more aqua than green. Get one for yourself and one for a friend or family member who sews. That's what I did. Sweet treats are meant to be shared.