. . . with a few photos of Vintage Vignettes, all soft and puckery after being laundered: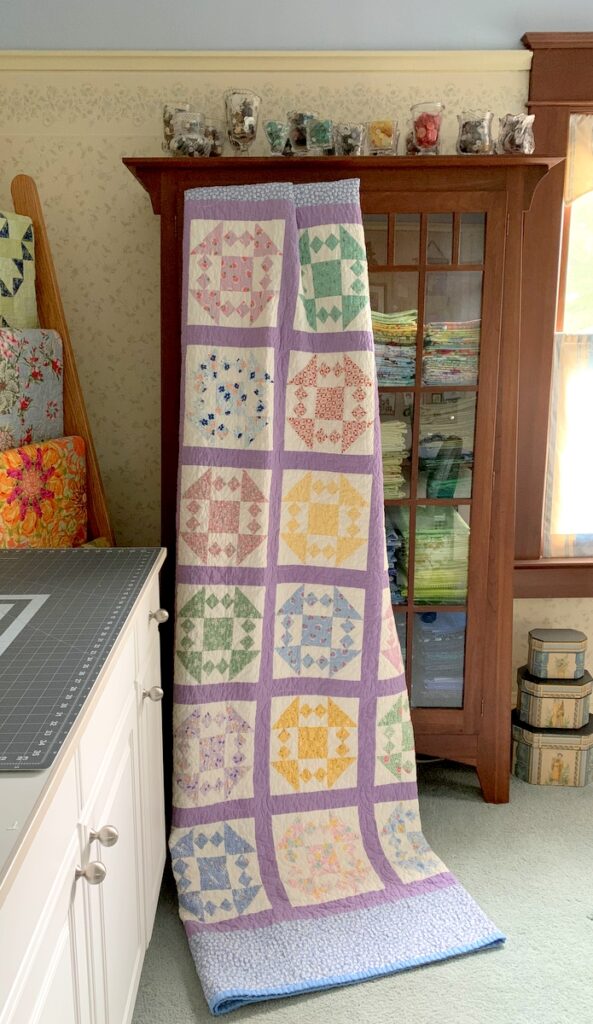 The quilt measured 80″ x 92″ after being quilted and trimmed. Now, after laundering, it measures 75″ x 89″ — a little more shrinkage than I was expecting but there's a reason. When I bought the quilt top I could tell the fabrics hadn't been washed so I didn't wash the fabric I bought for the outer border and backing either. (Yes, I'm one of those quiltmakers who washes, dries, and irons her quilting cottons before cutting into them.)
Here's Coco lending a helping hand — er, paw — as I measured the quilt: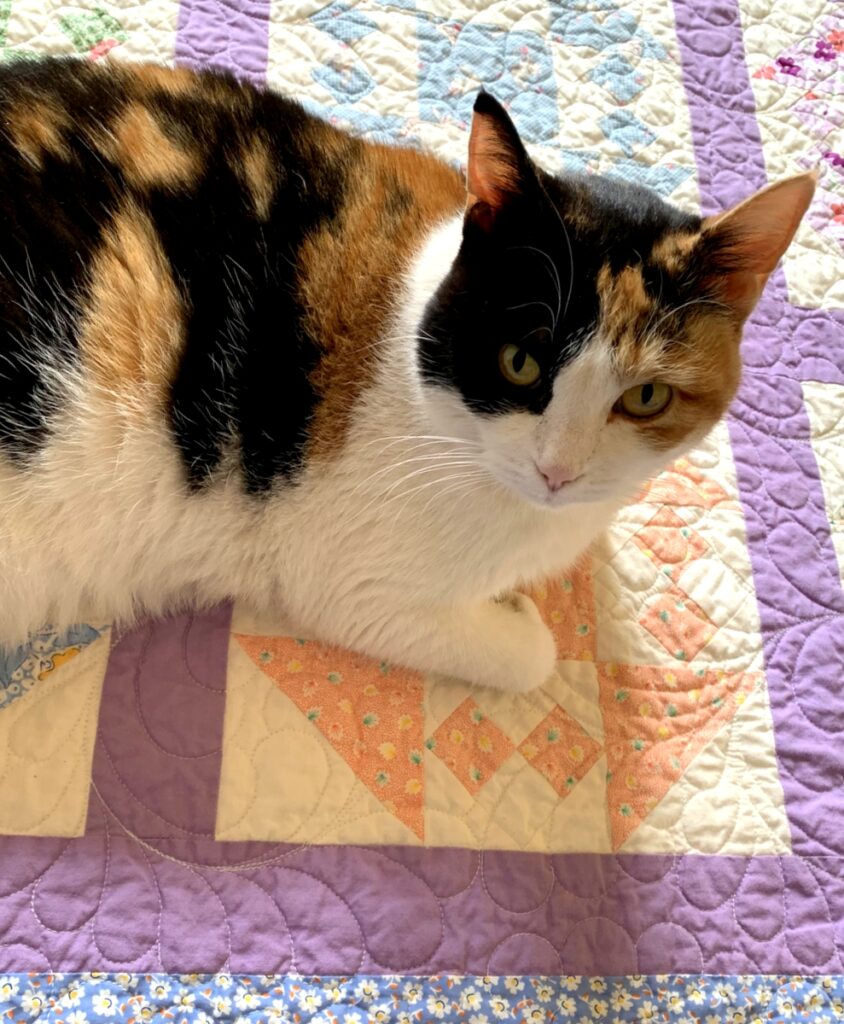 It's very challenging getting the light right when photographing fabrics indoors — especially pastels. Depending on the time of day and amount of light coming in the windows, the colors can look completely different. This is pretty close, though: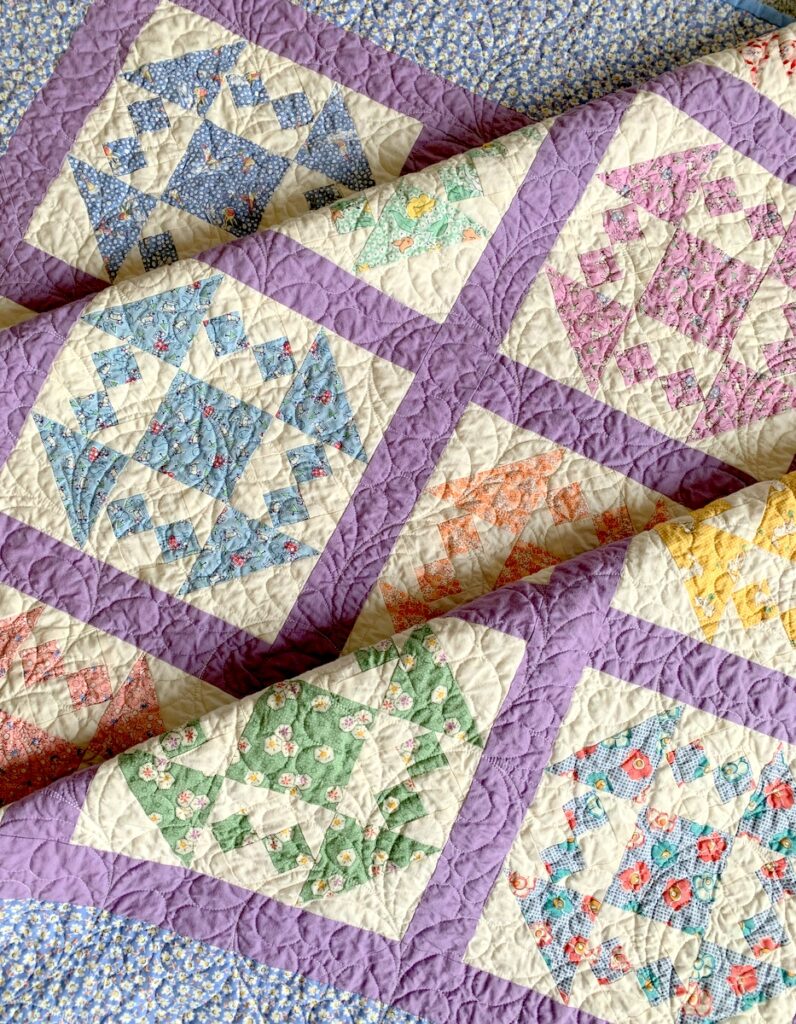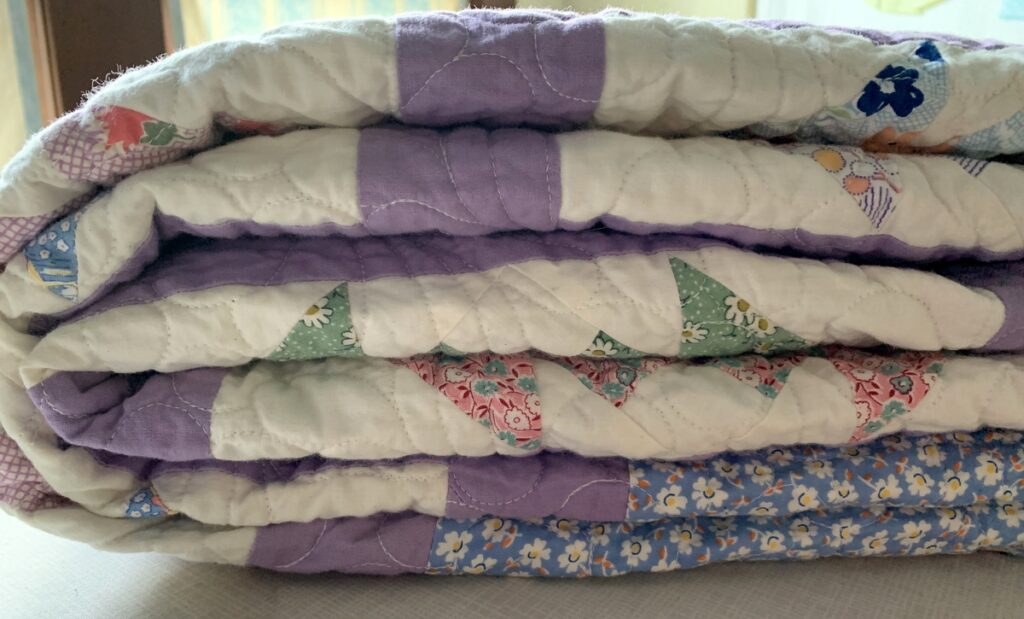 No chance for outdoor photos today: it's raining in Portland! You know what that means, don't you? No gardening today! I'm heading right back up to my sewing room.
P.S. I've already added Vintage Vignettes to the Gallery page on my website, which you can visit here. It includes a link to additional photos taken during the quilt's construction.