Progress is continuing (albeit very slowly) on my current Work-in-Progress, a second version of Chic Diamonds by Sew Kind of Wonderful. Here are 10 blocks representing 40 of  the 100 blades I need to make the top: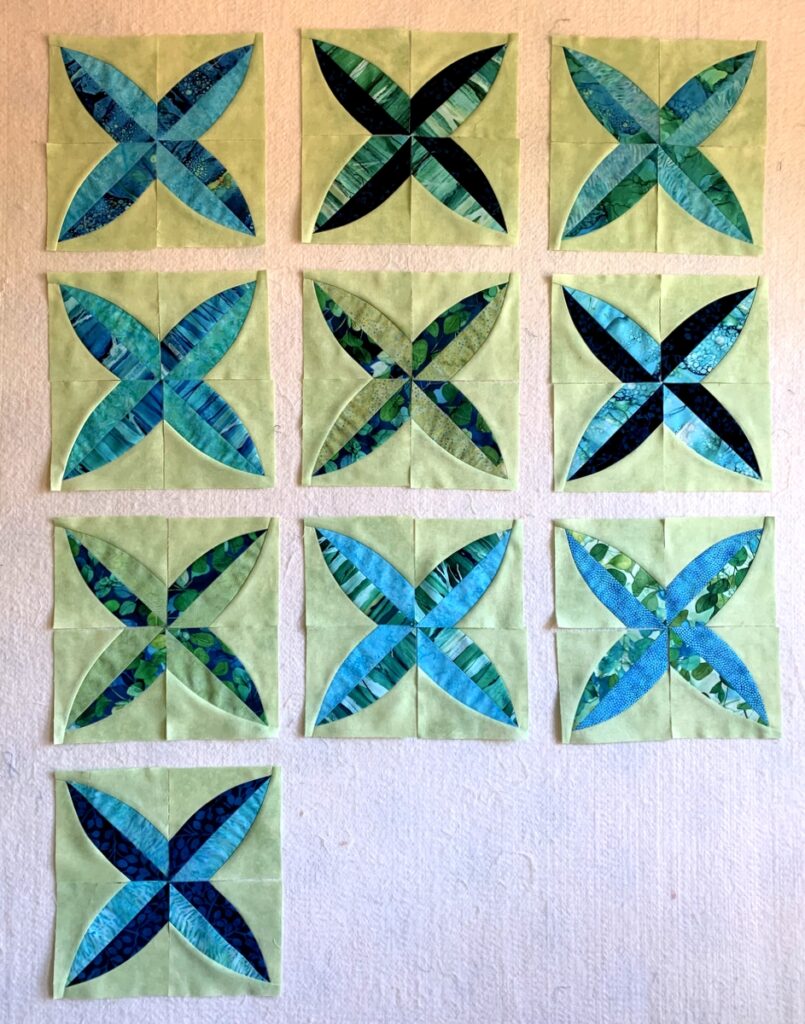 The blades will be arranged in a scrappy layout, I hasten to add. I've been putting four identical blades together up on my design wall just to keep track of how many blades I have of each combination. None of the blades have been sewn together.
Now I get to pair up my fabrics in different combinations to make the next set of strips. These are the fabrics I'm using: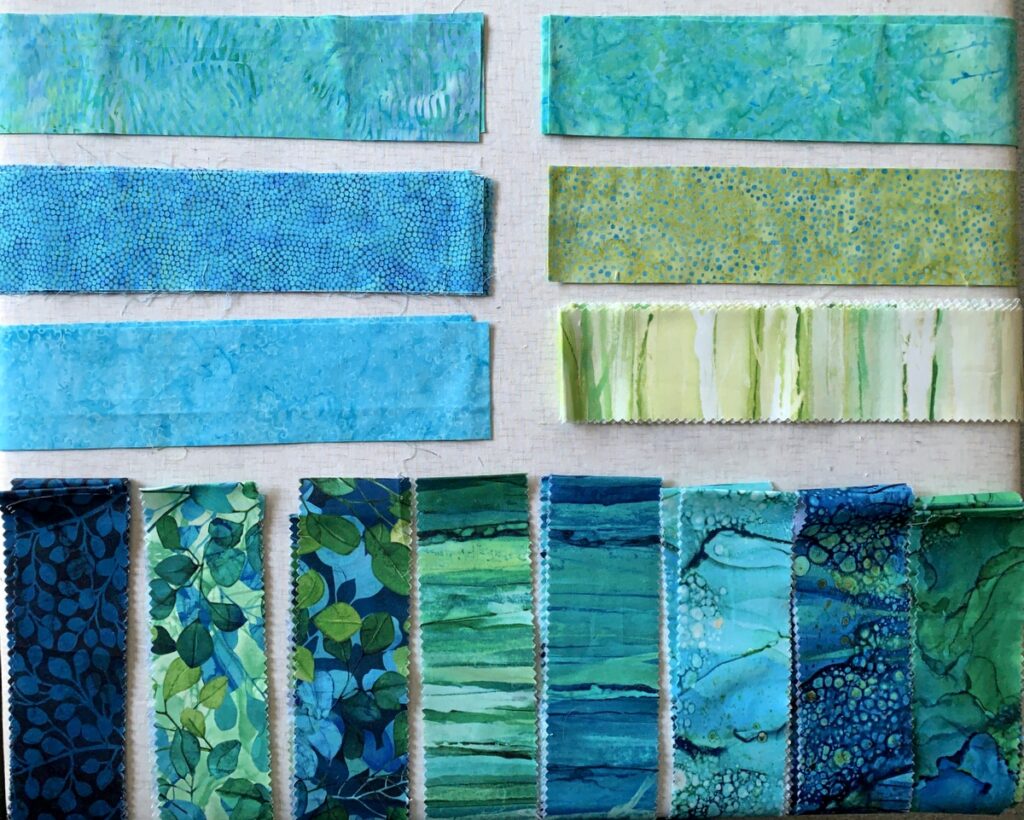 I may introduce a few more from my stash. No need to decide till I see what I wind up with in the next group.
Some quilters do all of the cutting of their fabrics at once and then they're ready to do all of the sewing at once. I much prefer to make a few blocks at a time. Why? Because I am so eager to see what they're going to look like! That's not a very productive way to make a quilt top but I'm okay with that. It's not a race and I'm enjoying the leisurely pace, especially this month.
It's summer, after all. The weather has been beautiful lately, which means I've been spending a lot of time in the garden with the Dear Husband. The weeds have not been entirely vanquished but we're making steady progress and are already enjoying the fruit of our labors — mostly herbs and raspberries, though the tomatoes and beans are almost ready to sample and everything else is coming along nicely except the zucchini, which the squirrels attacked.
I was out of town for a few days at the beginning of July, and now my twin sister Diane is here in Portland for an extended visit. (She and the DH are playing Scrabble as I work on this post.)
I thought you might enjoy a couple of process shots. In the first one, my background fabric is being cut into curves using the Quick Curve Ruler: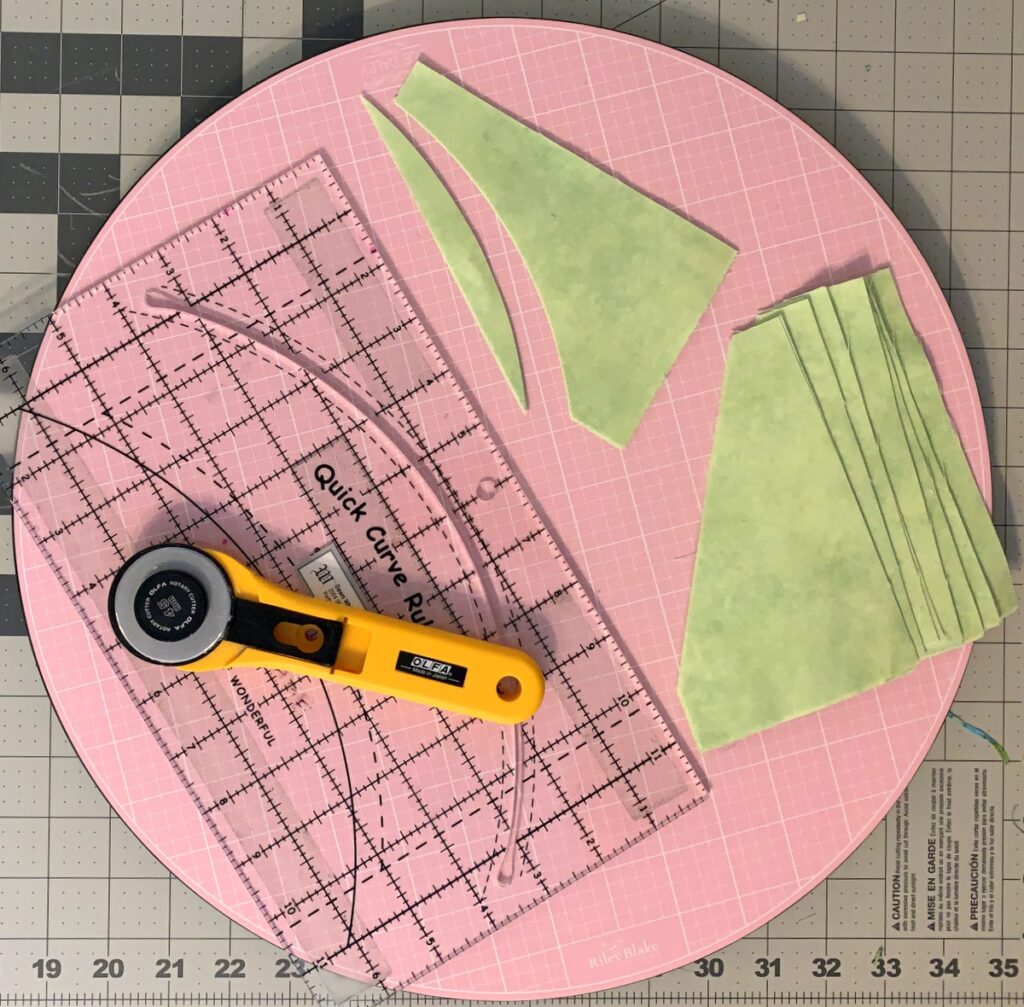 After attaching two background pieces to one of the blades, the resulting unit is being squared up: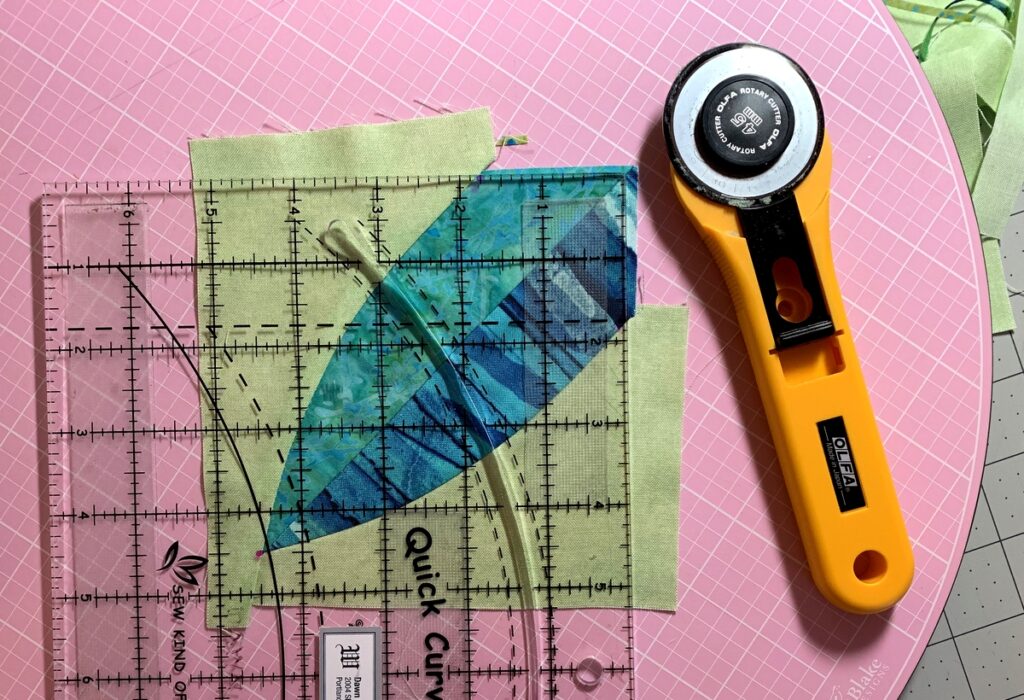 It's such a pleasure working with these gorgeous fabrics.