I'm taking advantage of my twin sister's visit to spruce up the Portland White House. A few years ago I helped Diane recover her dining room chairs and now she's returning the favor. I actually found the perfect fabric on my last trip to Georgia to visit her: a four-yard remnant of a beautiful "high performance" fabric, more than enough to cover six chairs. The beauty of having extra fabric is that there's plenty to make new covers should the need arise.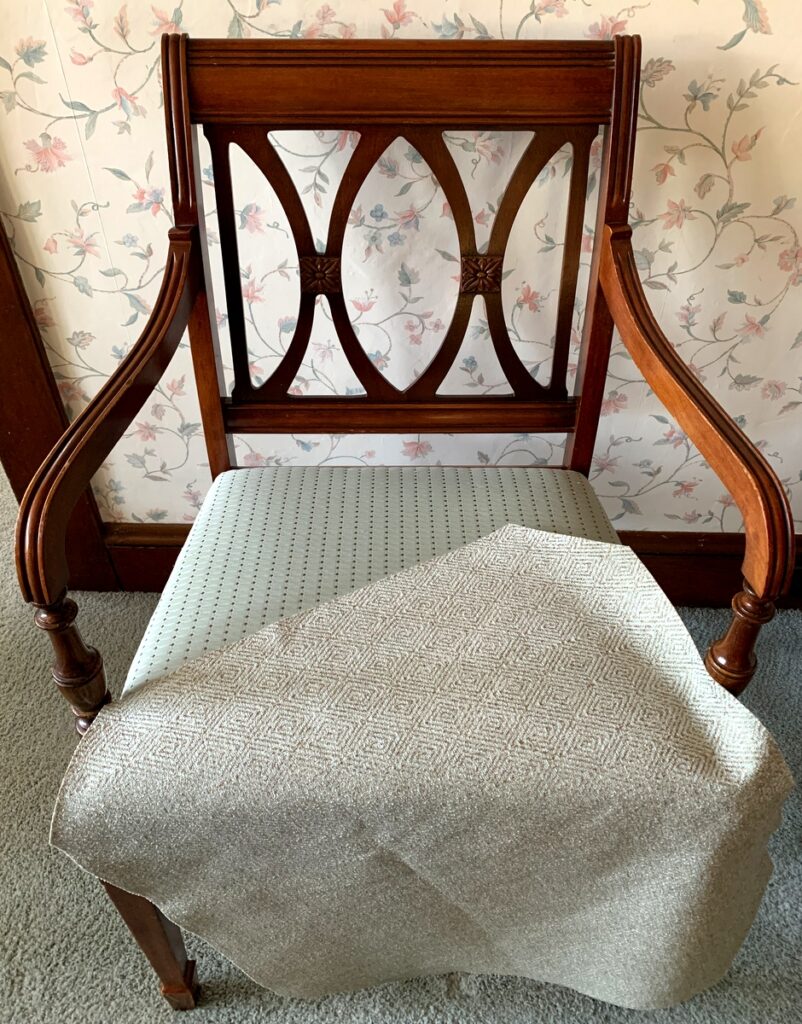 In the photo above you can see a piece of the new fabric artfully draped over a chair to cover the stains and worn spots. Here's a close-up of the fabric: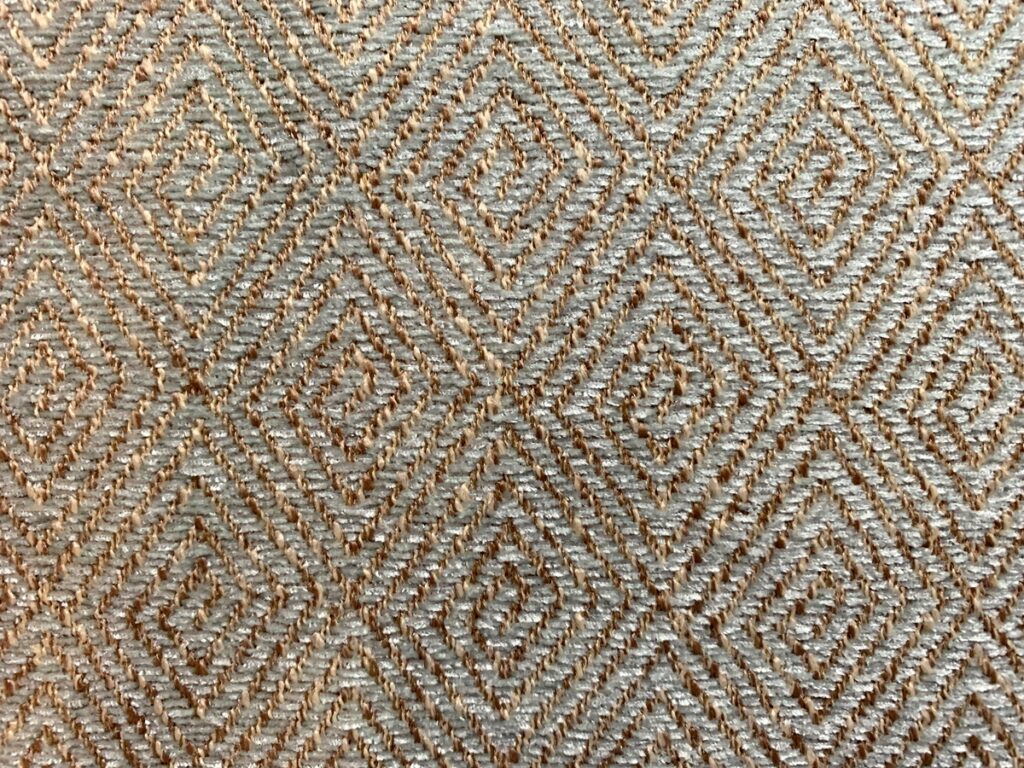 Isn't it gorgeous? I love the subtle diamond design.
The chairs are part of an antique dining room set the Dear Husband and I bought 25 or 30 years ago. I had the chairs recovered professionally at the time. The upholsterer did such a good job that all Diane and I needed to do was cover the existing chair pads — no need to remove the old covers and dig out all those staples. An excellent DIY project but a two-person job for sure.
I started by making a freezer paper pattern, tracing around an existing chair pad for the shape and adding about 3½" extra to wrap the fabric around to the back: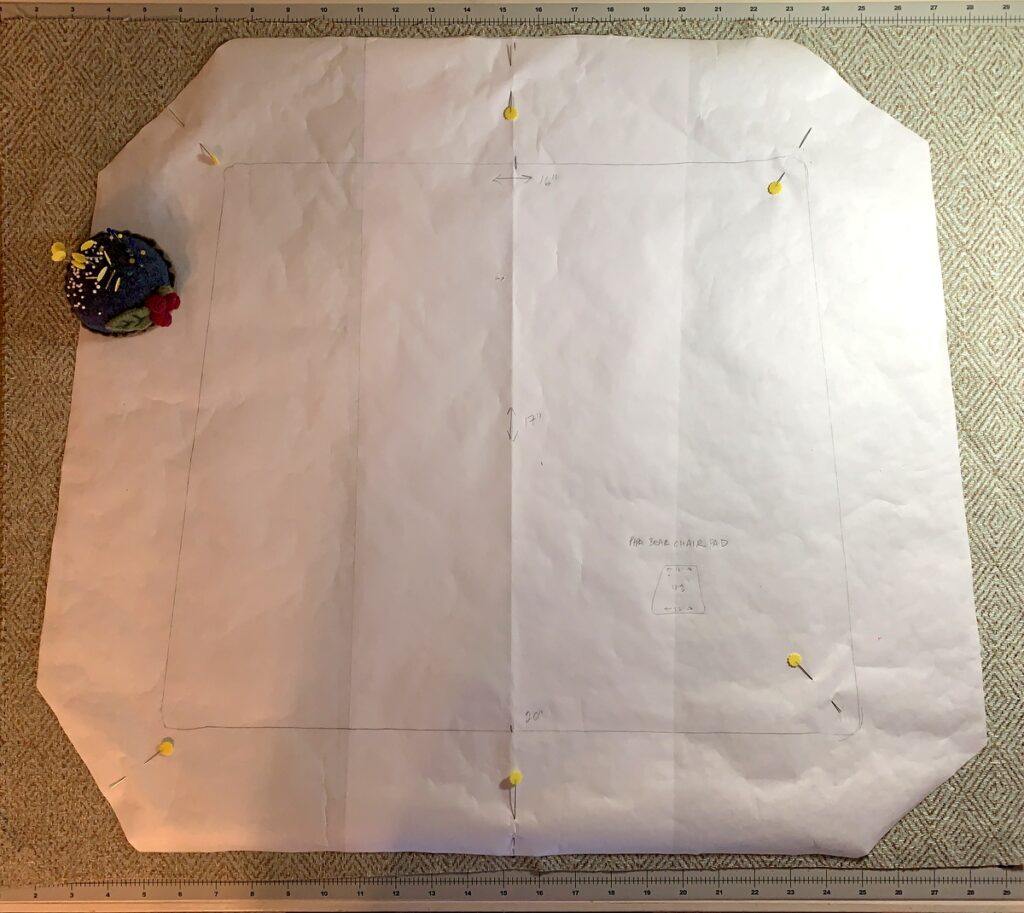 Five of the six chairs have no arms; the sixth is the one in the first picture, the one I think of as the Papa Bear chair because it's a couple inches wider and an inch longer than the other ones. After cutting fabric for the five armless chairs, I sliced the pattern to add the extra width and length for the Papa Bear chair: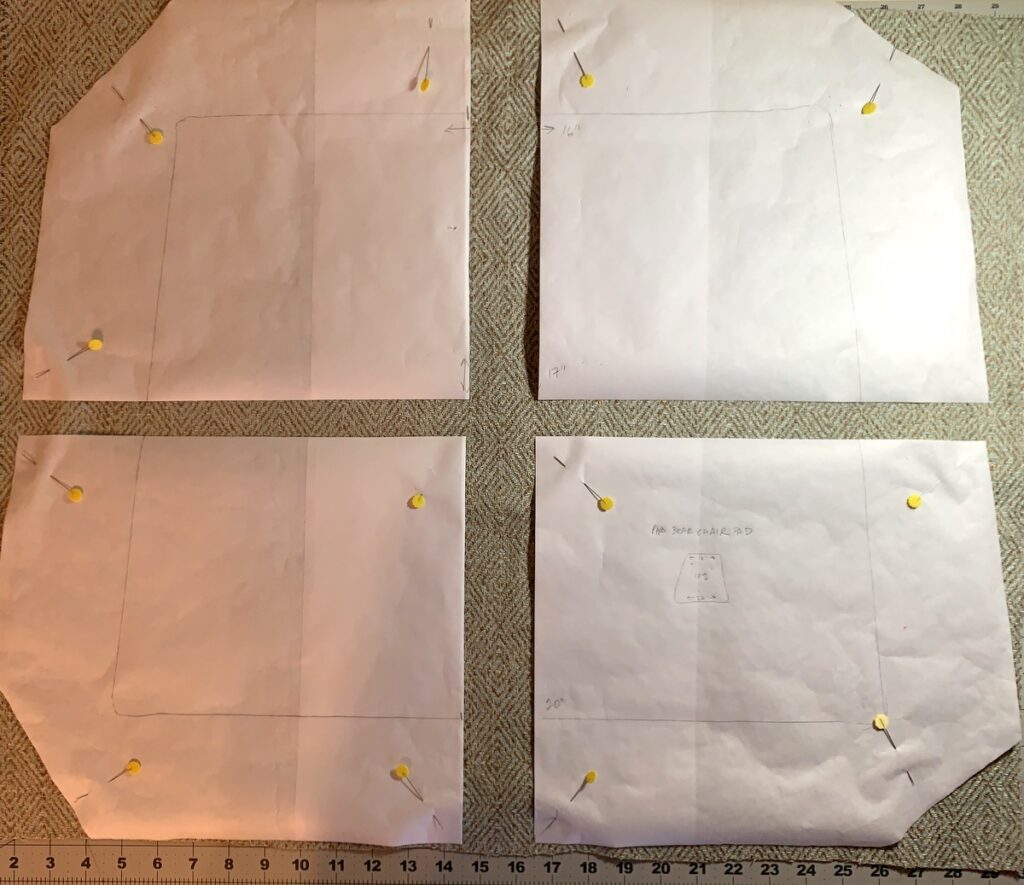 Now take a look at the finished product: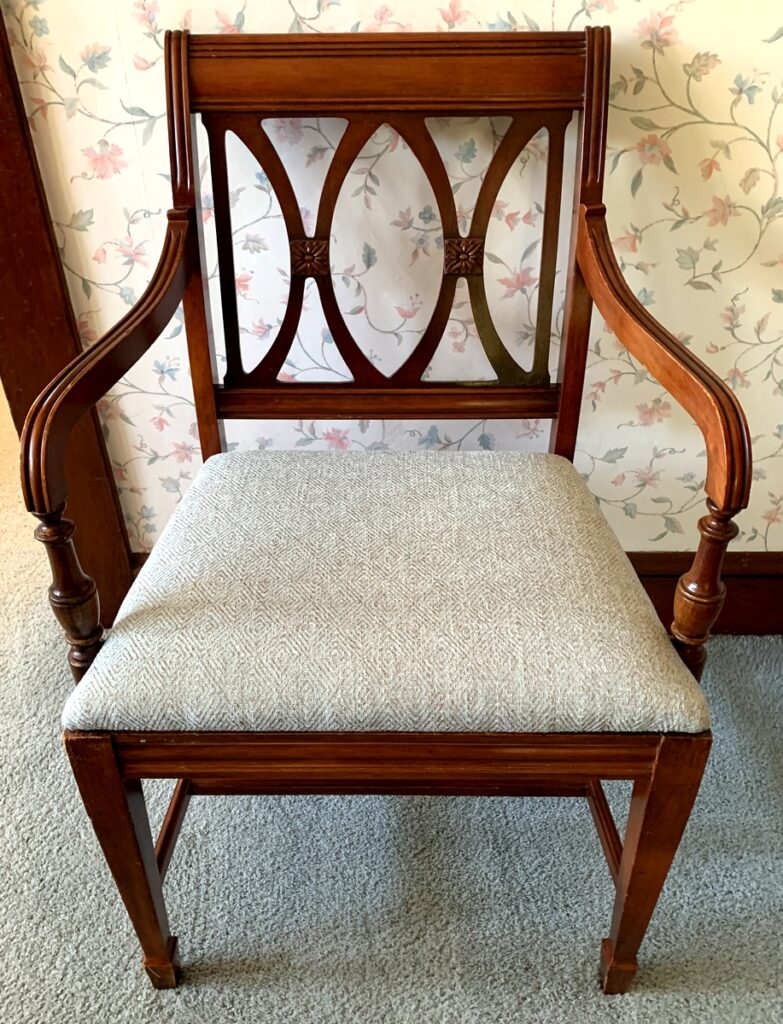 Pretty nice, eh?
Here's a look at one of the armless chairs: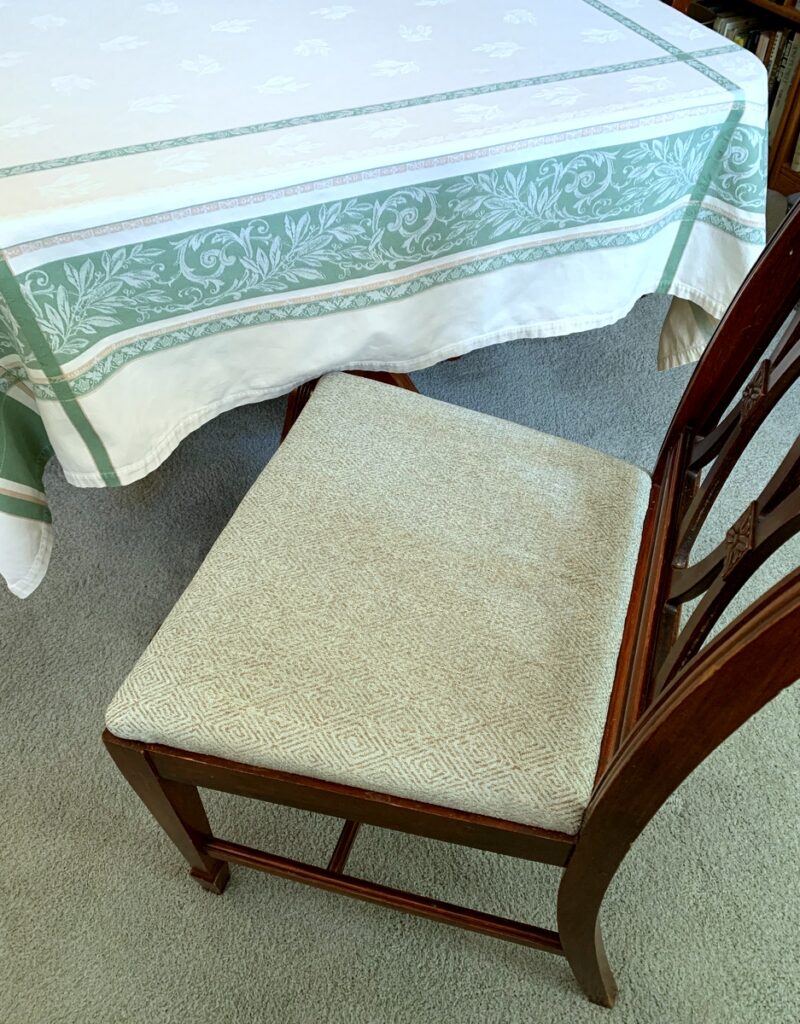 I really loved the old fabric on the chairs but I must confess the new fabric looks a bit more luxurious: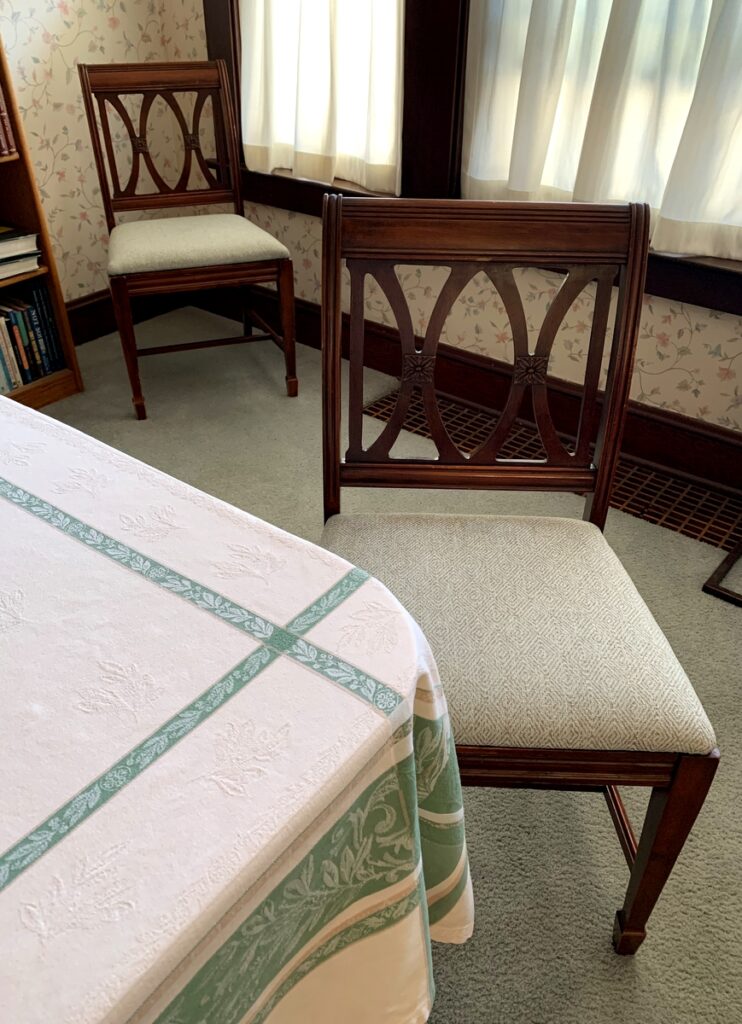 As Diane would say, "Simply elegant and elegantly simple!"