. . . and would you believe it took two years? I'm rather embarrassed to admit it took so long but the posts on my blog detailing the process leave no doubt. It was in the fall of 2021 that my stepmother Shirley asked if I would make valances for the three living room windows in her home in Bend. She had just bought new furniture and was looking for valances that would complement her upholstered couch. Here's a look at one of the completed valances against the couch fabric: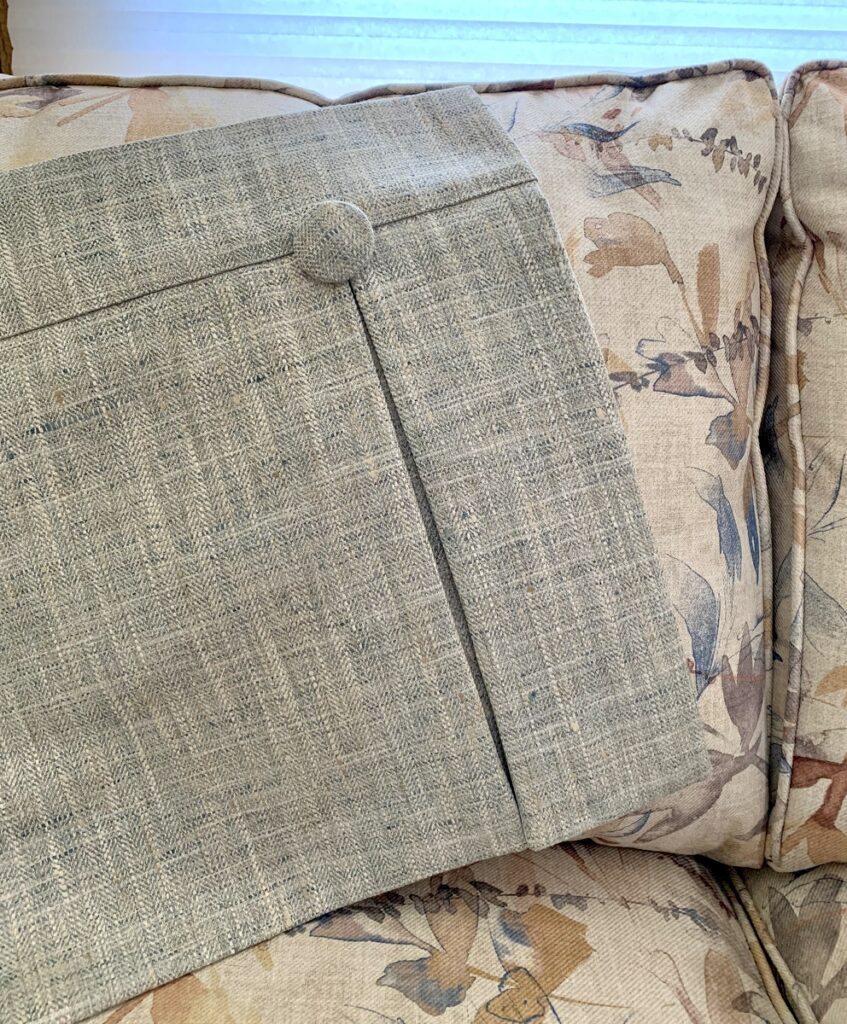 Back in 2021 Shirley and I looked at valances online and I sketched out our shared vision: tailored valances with inverted pleats in the center and each end, to be mounted on wide-pocket wraparound curtain rods: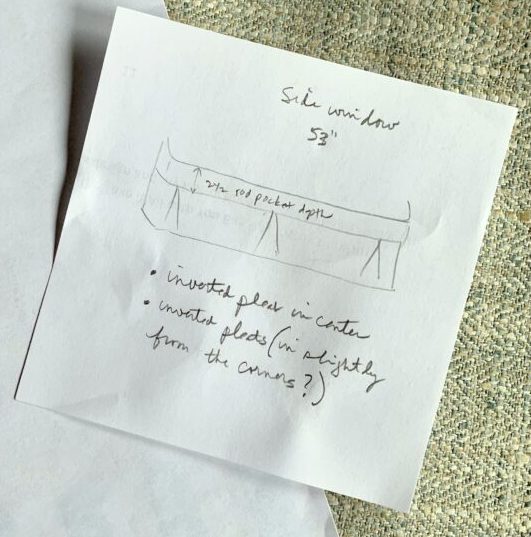 By the fall of 2022 the valances were made and ready to hang , , ,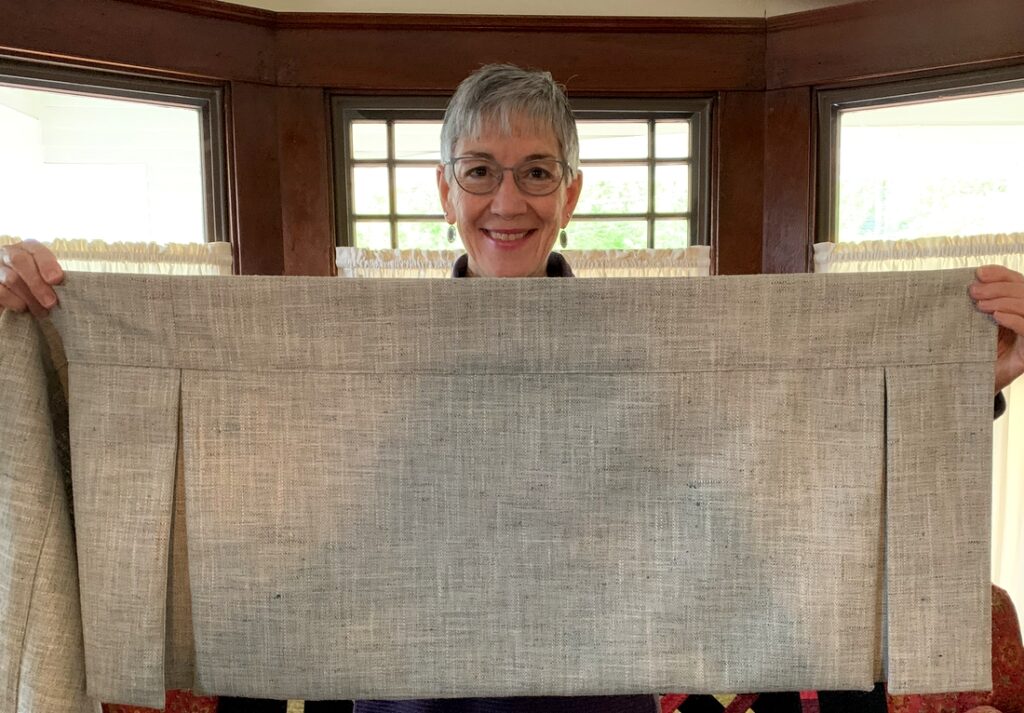 . . . but the trip from Portland to Bend to install them was postponed when the Dear Husband and I came down with Covid. Our cases were mild and we recovered quickly but by then road conditions between western and central Oregon — snow and ice in the passes — forced the decision to wait until spring. Due to a scheduling snafu on my part, the spring trip to Bend didn't happen until summer (as in last week). Shirley's grandson Scott (my nephew) drove up from southern Oregon to install the curtain rods; that guy is a keeper!
This is the valance on the front window . . .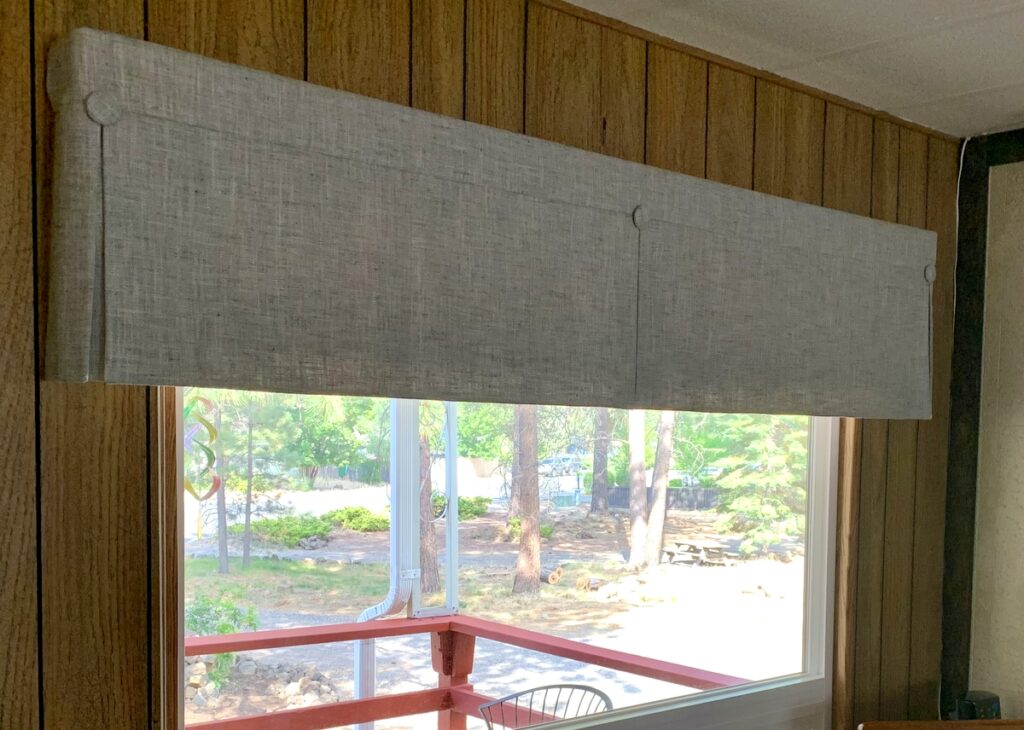 . . . and these are the ones on the other side of the room: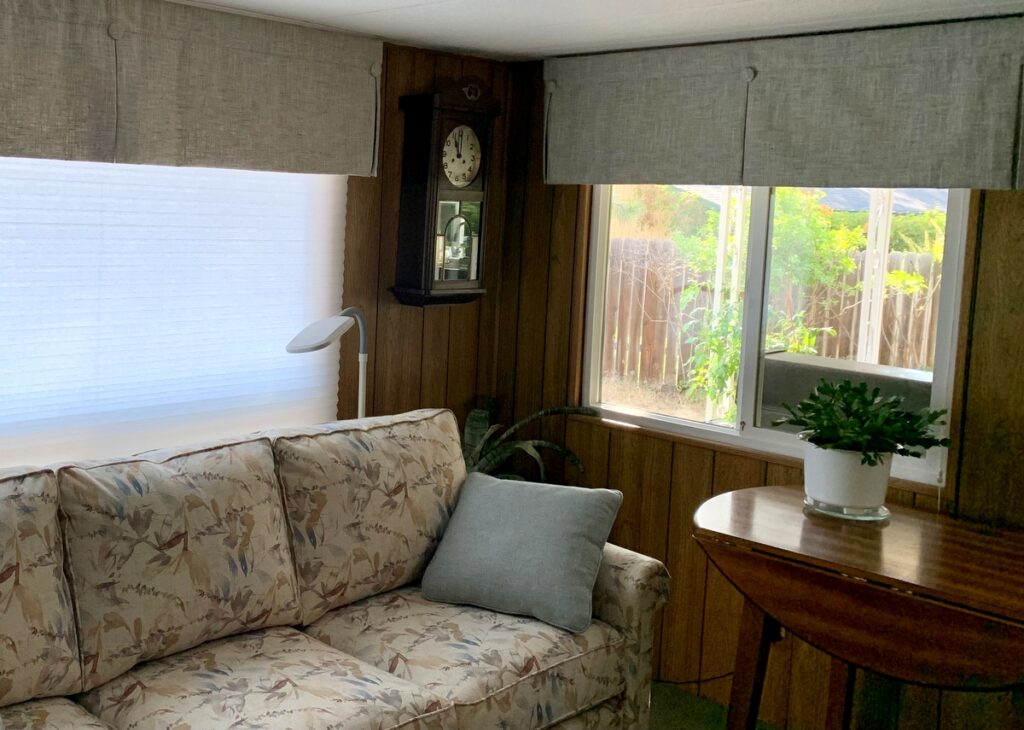 Underneath the valances are cellular shades, also called accordion blinds, that can be lowered depending on the location of the sun. This next shot shows the front window with the shade lowered against the morning sun: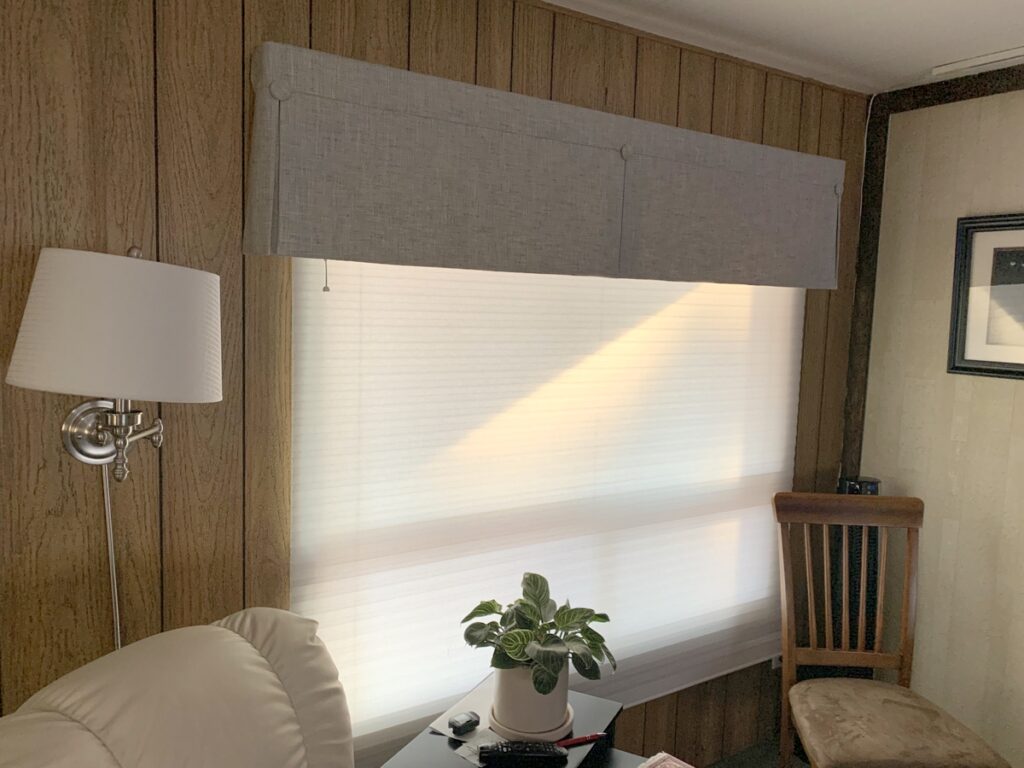 Did you happen to notice that my original sketch didn't include buttons at the top of each pleat? They were an afterthought — and they were by far the hardest part of the project! The buttons are curved metal discs with teeth on the inside to grip the valance fabric, which is cut in circles and then wrapped tightly and smoothly around the discs: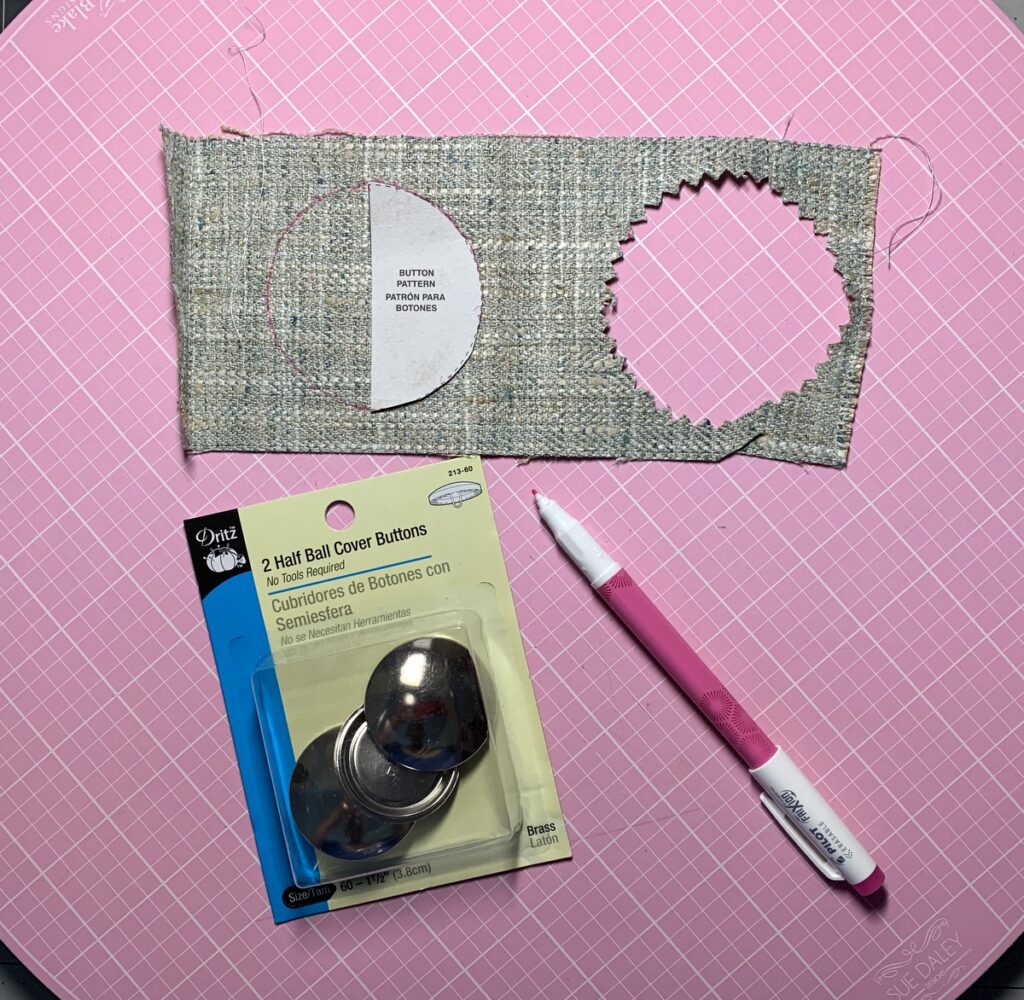 The decorator fabric is quite stiff and also ravels easily so I used pinking shears to cut out the circles. It was a battle getting each fabric circle neatly around a disc. I'm afraid I used some unpardonable language getting those buttons covered. (The DH was in earshot and can attest to that.) Each valance has three buttons. That makes nine of them (eleven if you count the two I ruined).
But all's well that ends well. Shirley and I are both delighted with how well the valances turned out. It makes me so happy I could fulfill her wish for new window treatments.