. . . I'll get back to the business of quiltmaking. For now I seem to be in an extended home dec phase. Between making valances for my stepmother's home and continuing my construction of Junior Billie Bag #12 for the class I am teaching, the quilt blocks on my design wall have been unattended for weeks. I will get back to them. All in good time.
It was work on my current Junior Billie Bag that interrupted quilt progress. When I posted about the JBB, I included a link to the Gingham Foundry fabric line I was using. Little did I know the link would lead me down a rabbit hole! You see, Montavilla Sewing Center, where I teach the JBB class, carried part but not all of the Gingham Foundry line. When I included a link to the entire line, I spied a fabric I could not live without. (You know what I mean, right?)
It was the main focus fabric in a background called "mist," a pale blue gray. I knew in a heartbeat that I needed to get some of that fabric to make a pair of pillowcases for the Portland White House. Why? Because I could so clearly see the text print with lyrics to the song "What a Wonderful World" as the band at the bottom of the cases and the "mist" focus print as the body of the cases. Surely you agree!
Lucky for me, I found what I was looking for at an online quilt shop in Texas. The fabric arrived a few days ago, and this is what I have to show for it: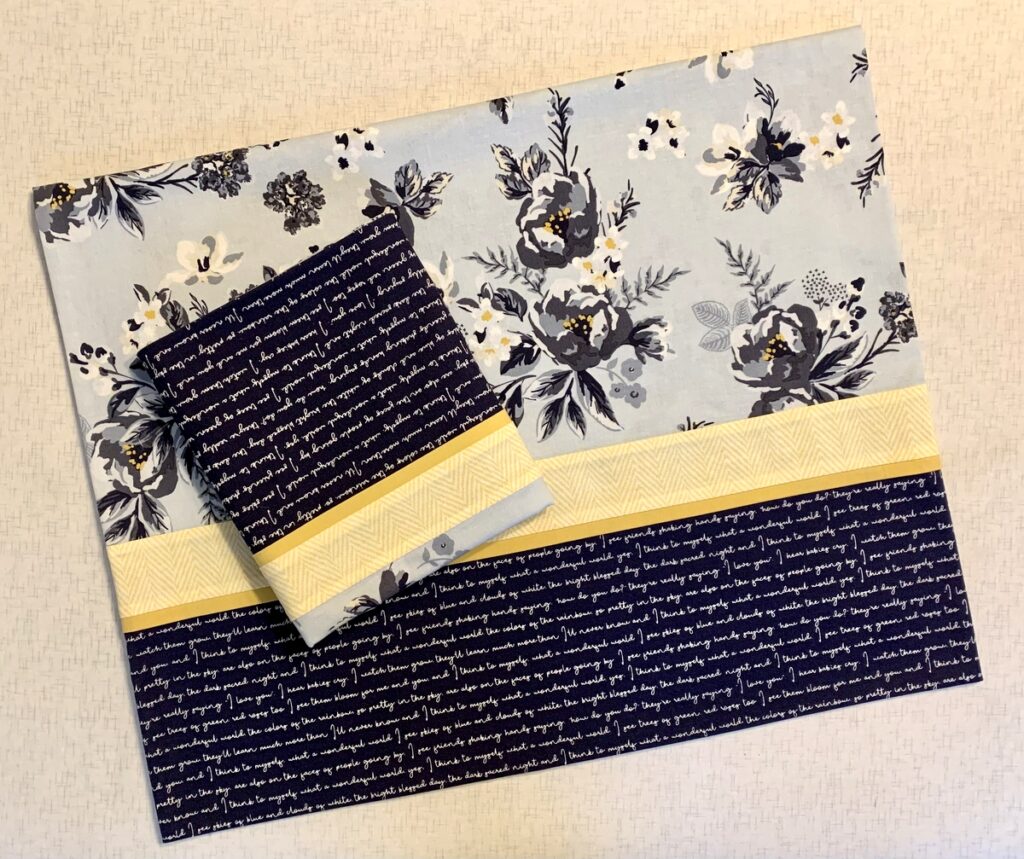 "What a Wonderful World" is one of my favorite songs. I am especially fond of the renditions by Louis Armstrong and Israel Kamakawiwo'ole but I also love the duet by Tony Bennett and k.d. lang. Is there another version I should know about?