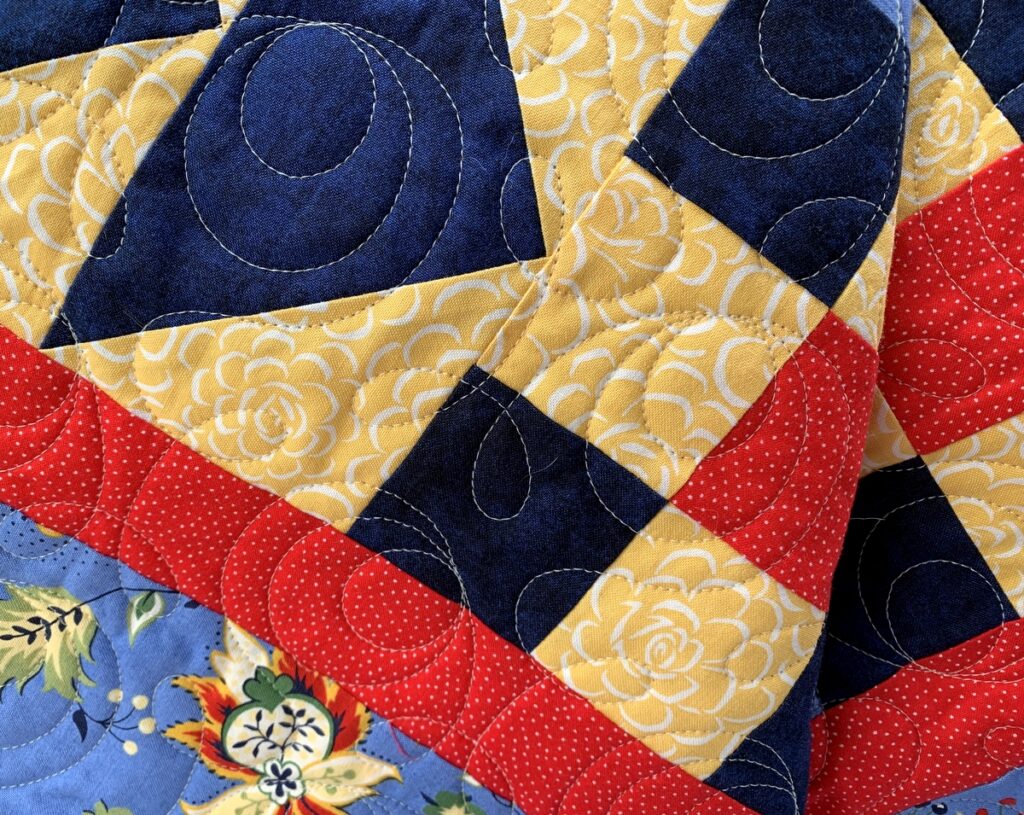 I was so excited to pick up my sister Diane's car quilt today from my longarm quilter that I took this photo in my car with the quilt on my lap!
Here's a look at the whole quilt after I got it home and trimmed it: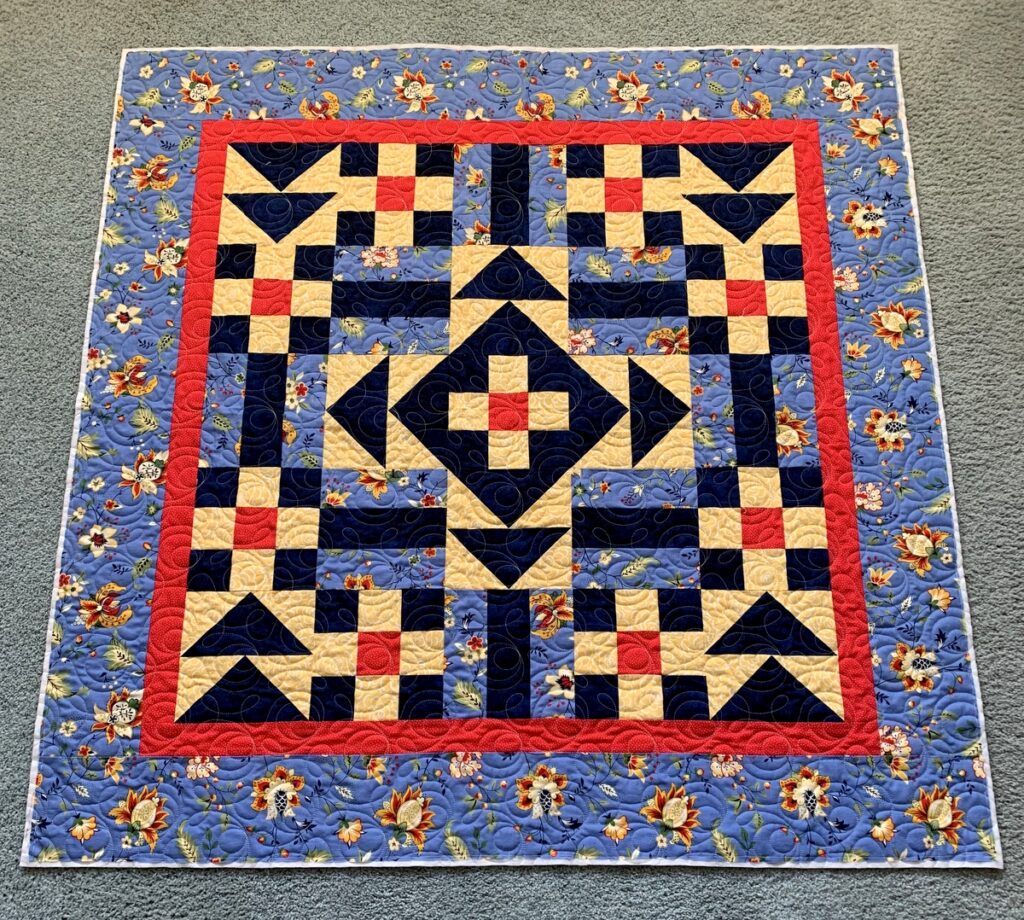 I made this 42″-square quilt top as a class sample back in 2017 when I was teaching a beginning quiltmaking class ("Quiltmaking 101") at the Pine Needle Quilt Shop. The top hung in the closet of my sewing room until I pulled it out recently after realizing it would make a lovely car quilt for my twin, matching her blue Subaru Forester. (A couple of years ago I made a car quilt for my own Subaru Forester that I wrote about here.)
In choosing an edge-to-edge quilt motif for Diane's quilt, I was looking for something with curves to soften all those straight lines. I also wanted a rather simple design so as not to compete with the gorgeous French provincial print in the border. Karlee of SewInspired2Day suggested a whimsical loopy design called Ginger Snap by Urban Elementz that fills the bill perfectly.
Here are a couple of close-ups: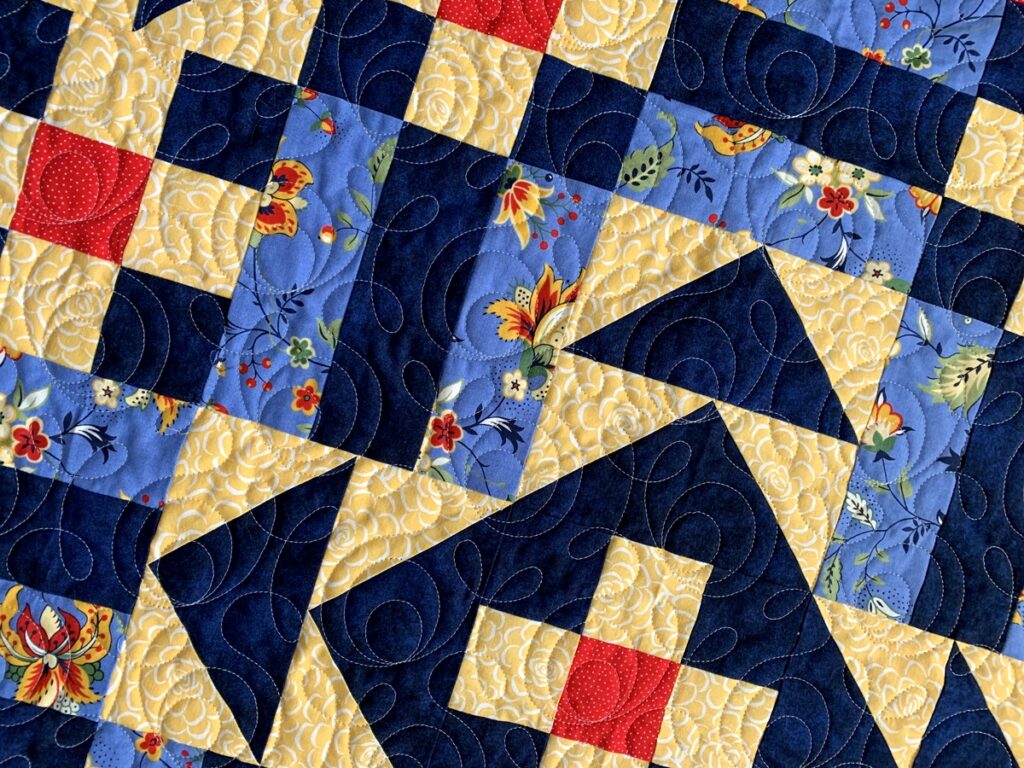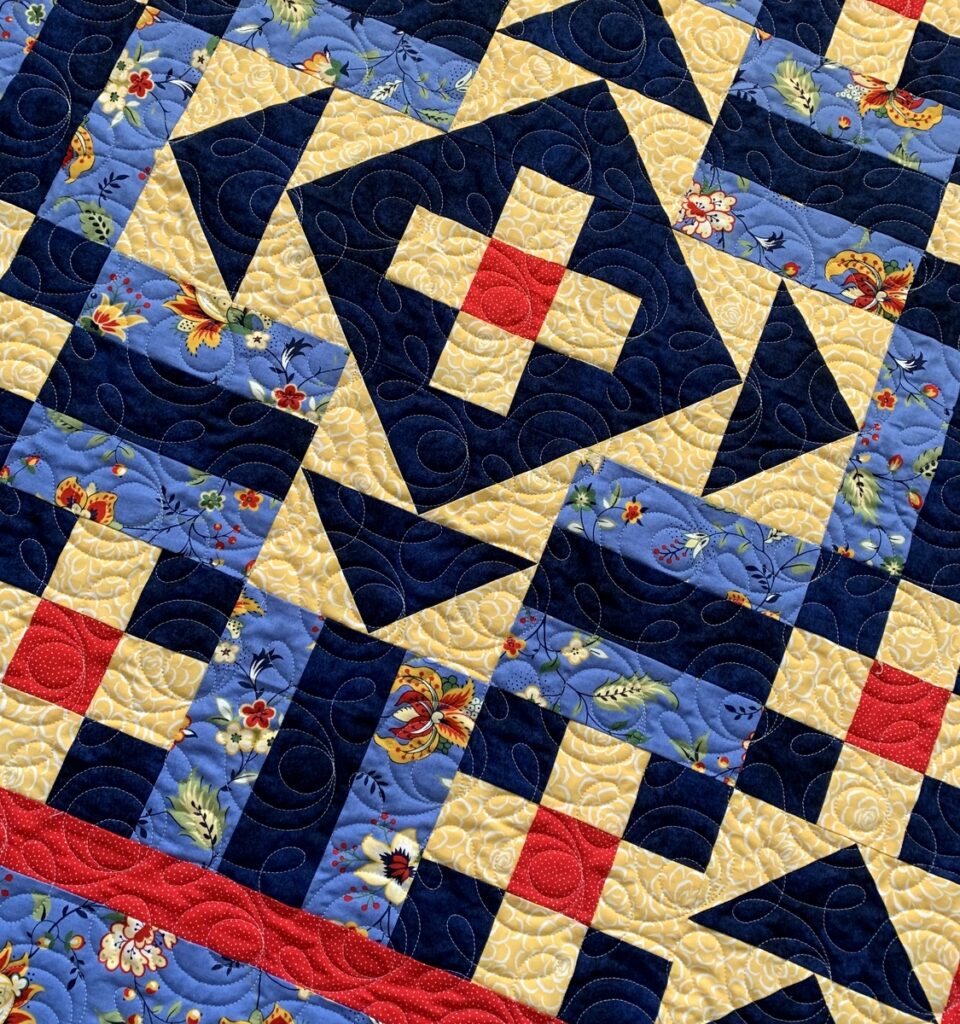 I am really enjoying the texture the quilting adds to the quilt and the way the pale yellow thread stands out on the navy fabric and blends with all the other fabrics.
In the photo below you can see the two fabrics I pulled from my stash to make a simple pieced back: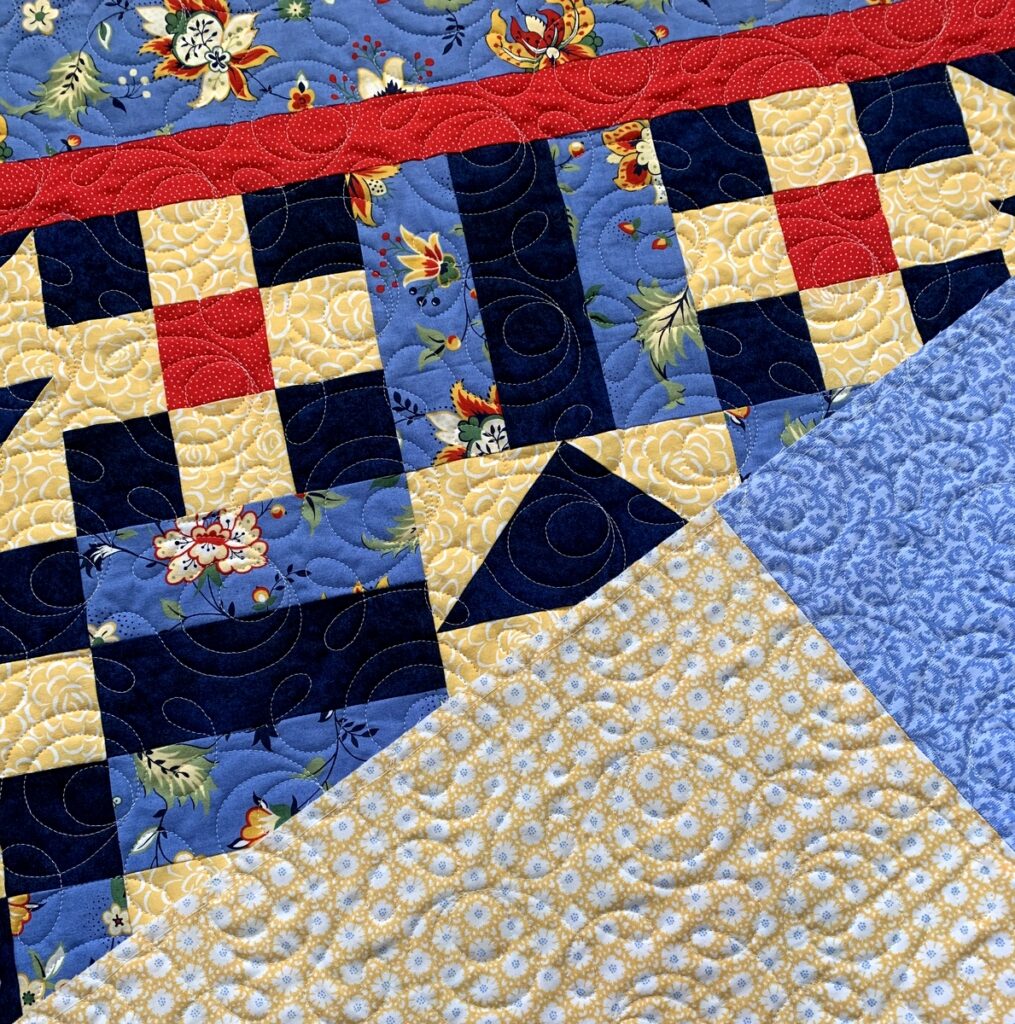 The plan is to bind the quilt with the same navy used in the interior and to make it finish at 1/2″-wide rather than the 1/4″ finished width I normally use. I think it will frame the quilt very nicely.