When I visit my twin sister Diane in Atlanta, there's usually a home decorating project in the works. During my current two-week Thanksgiving stay (nearing its end, alas), I made a new bedskirt and window treatment for her downstairs guest room.
When Diane and her husband Ed moved into their present home 10 years ago, I made simple tab curtains for the windows: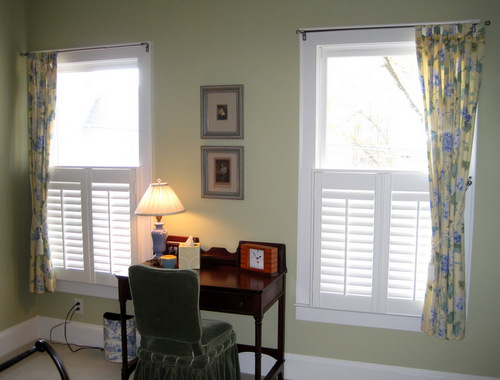 The ruffled bedskirt, which I had made several years before, was a carryover from their old house: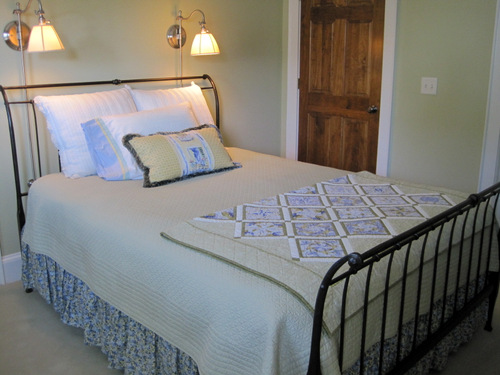 This time around Diane wanted a tailored bedskirt and some kind of window treatment that could be raised and lowered. She wasn't happy with the idea of Roman shades or any variations on that theme, so she came up with her own design: a simple pointed panel in the "down" position that folds and buttons into a valance in the "up" position.
She made a sketch of what she had in mind: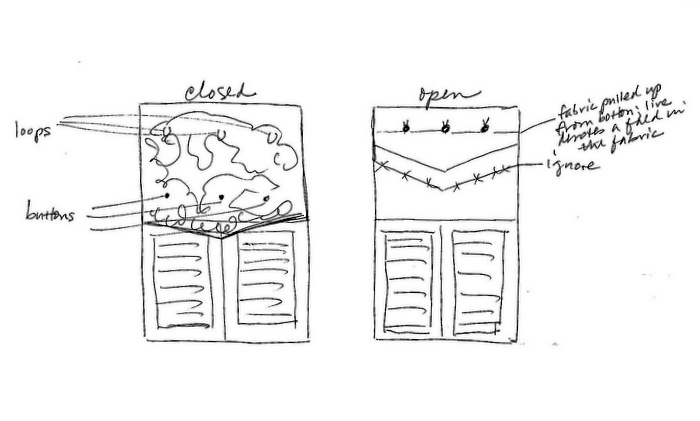 Here is Diane's vision, transformed into reality: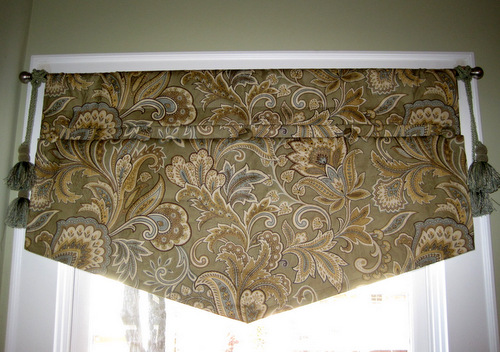 She had the bright idea of adding tassels on the sides of the panels to disguise the brackets holding the curtain rods. Clever sister!
In the "down" position, the panels just cover the tops of the plantation shutters on the bottom half of the windows, completely blocking outside light: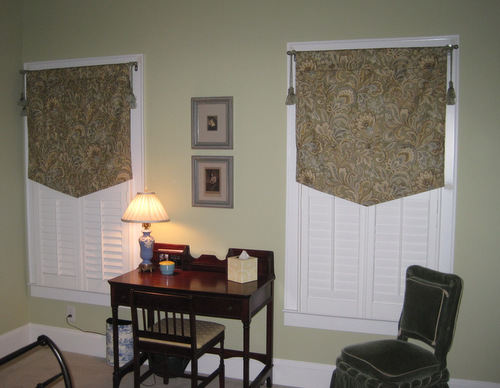 In the "up" position, natural light floods the room: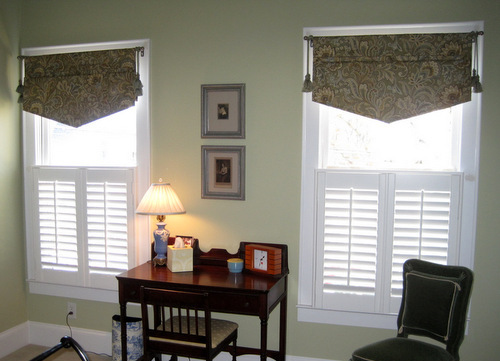 The panels measure 34½" wide and 36½" long and are lined with blackout fabric. Five inches from the top of each panel are five self-fabric loops enclosed in a seam. About 21" down from the top are five ¾" buttons covered in the same fabric. The loops and buttons blend into the background so well you barely see them. A deep pleat is formed when the buttons are raised to meet the loops.
Here is a close-up of button and loop: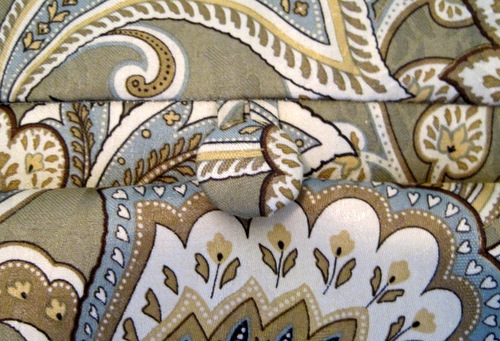 The fabric is a screen print by Mill Creek Fabrics that Diane found at Frugal Fabrics in Norcross, Georgia. The new pleated bedskirt is made from the same fabric: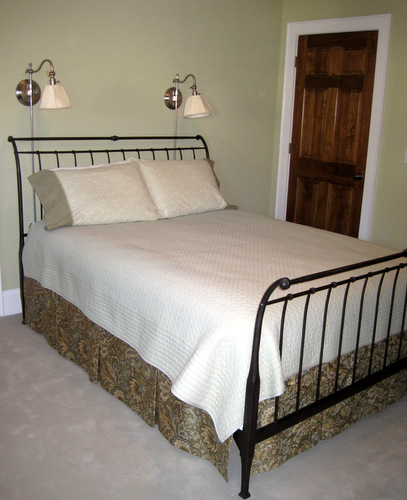 The reward for my labors? I'm going home with the castoffs! I'll probably be able to use the old tab curtains in my own home, and I'll cut the bedskirt apart and add the ruffle fabric to my stash.
Here are a couple before-and-after shots. First the windows:

And now the bedskirt: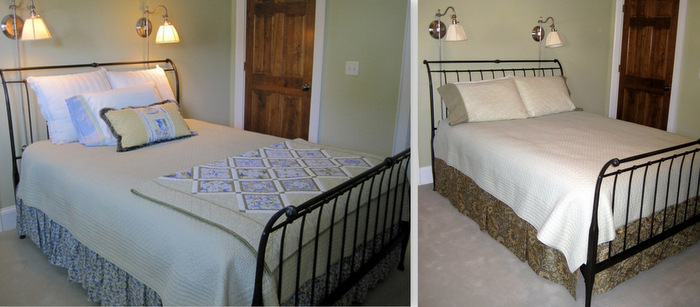 Let's finish with a view from across the room: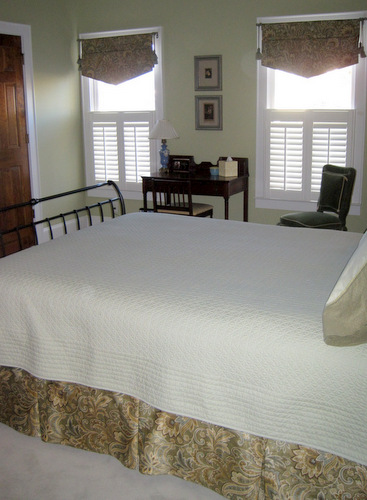 Another successful collaboration with my twin!