Last spring when I was visiting my sister Diane in Atlanta, I renovated a guest room shower curtain and posted the photo in the Home Dec section of my Gallery. Here's a shot of the renovated shower curtain: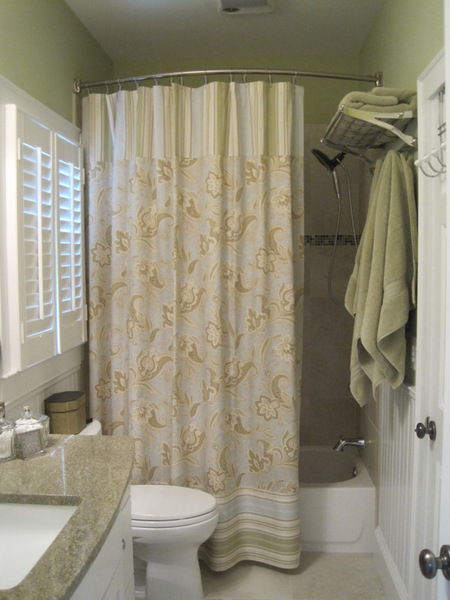 Diane and I were both pleased with the result. Then, during my recent visit over Thanksgiving, we were at Frugal Fabrics in Norcross, Georgia when Diane spotted some wonderful ball fringe trim. I'm telling you, it was made for that shower curtain.
It took just a few minutes to stitch it on, and look what a difference it made: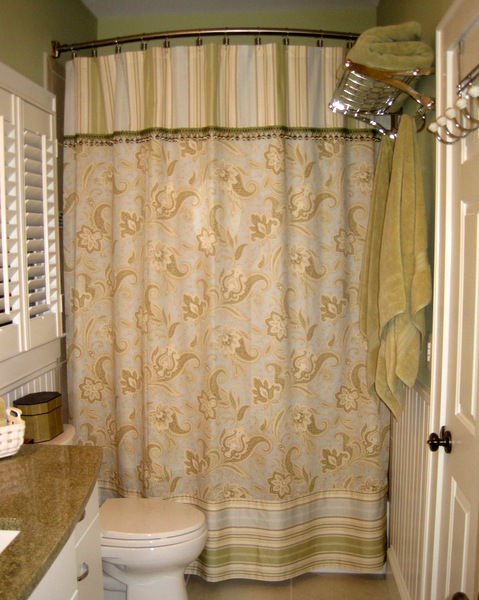 Here's a close-up of the trim: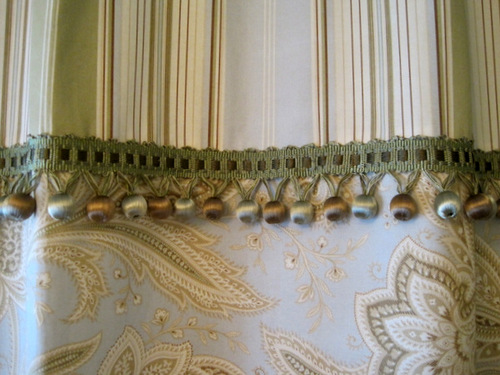 We liked the shower curtain before. Now we love it!