Yes, I'm still at it. Still playing with the design and construction of a sewing machine dust cover designed to fit my Janome 6500.  Here's my latest version: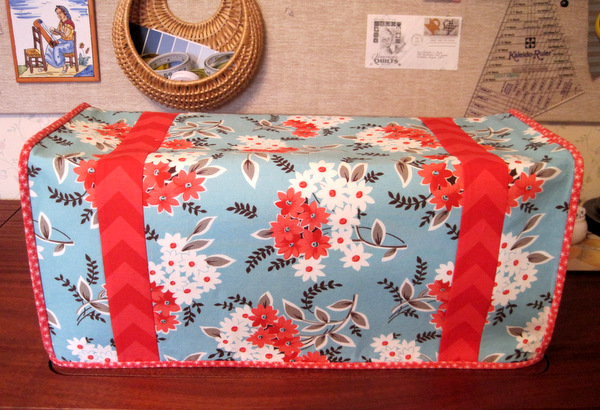 Since I'm going to be teaching a class on this soon, I wanted to test my directions again as well as an idea I had about the binding process. Versions 1 and 2 (which you can see together here) have the bottom edges of the front, back, and sides bound first, before the side panels are joined to the front and back piece. Wouldn't it be easier, I wondered, if the side panels were bound first? Then one long binding strip could be added around the bottom of the dust cover.  The answer: yes, much easier!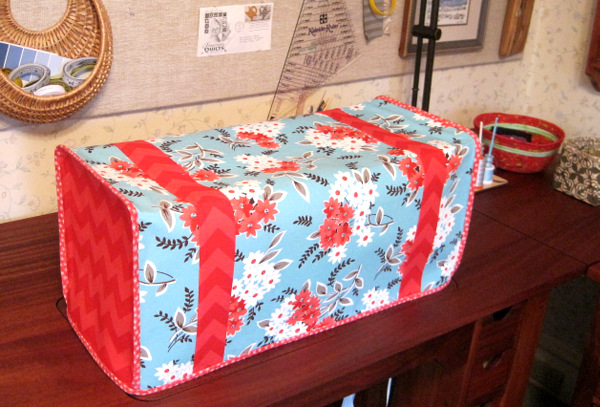 I really had fun with this fabric. The floral print is from Denyse Schmidt's Flea Market Fancy line for Free Spirit. The chevron stripe is by Riley Blake, and the binding fabric is Teeny Tiny Flowers by Holly Holderman for Lakehouse Dry Goods. The whimsical lining fabric, seen in the photo below, is Sew Stitchy by Aneela Hoey for Moda: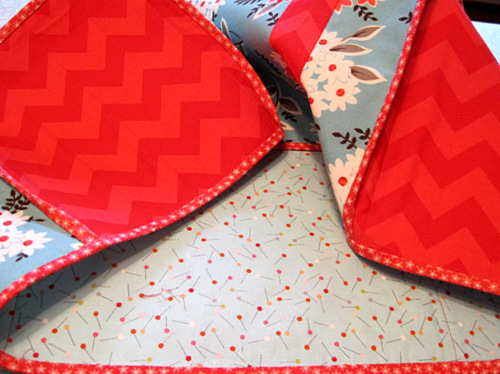 Now on to the next good thing: finishing one of many Works-in-Progress!