I'm gearing up to quilt two baby quilts this week. I had them basted in February by Nancy Stovall of Just Quilting, and they languished the entire month of March. I usually pin baste my small quilts but decided to have these basted on a  long-arm machine, thinking it would spur me to action. Alas, March came and went with no quilting.
Now here it is the first of April, and no fooling: I'm going to get them done. Here is one of the quilts, basted by Nancy: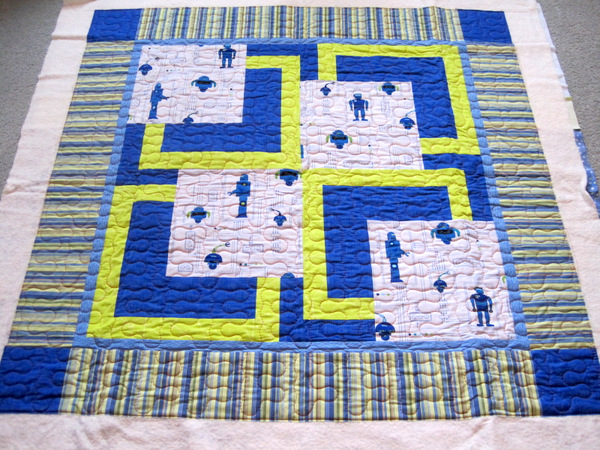 It almost looks like it's been quilted instead of basted, doesn't it? Nancy used an allover pattern with very large stitches. The thread is red, so it most definitely won't pass muster for quilting. Here's a close-up of the back: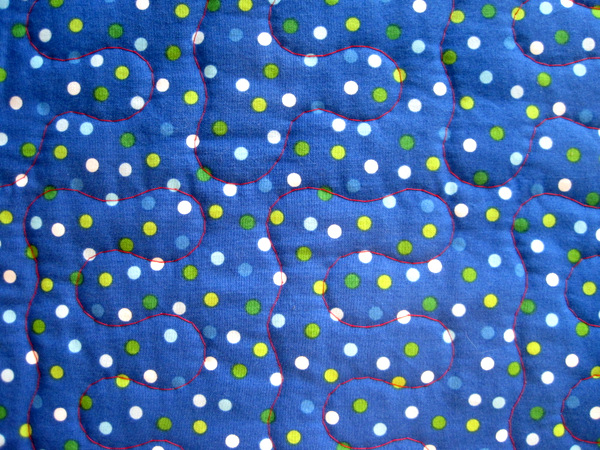 The stitches are ¼" long and very easy to remove, I'm told.
Also on the docket this week is a project for the Pine Needle Quilt Shop, using these luscious fabrics: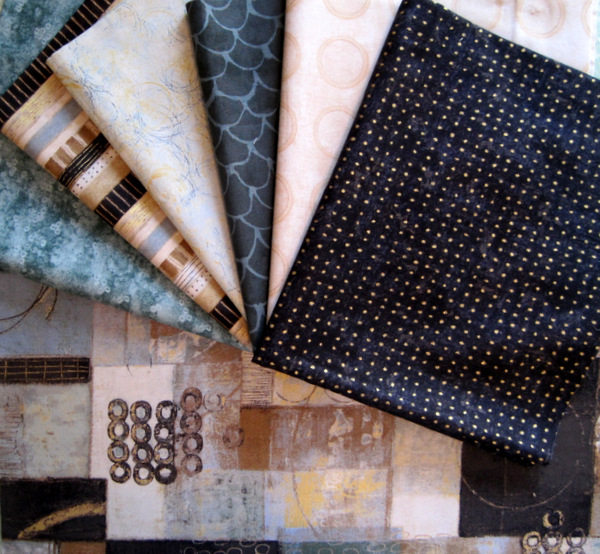 Some of these prints are from the Neutral Territory line by Donna Becher for P&B Textiles. So beautiful! I'm eager to get started.
Speaking of beauty, the daphne in our backyard has been in bloom for a few weeks. I couldn't resist importing a few sprigs into my sewing room. That heady fragrance — the essence of spring!