At the end of Week 2, the northwest corner of the bathroom is looking more like the future site of a shower. The sheetrock has been removed from the north wall and the water lines are in. The plumbing has been inspected and approved.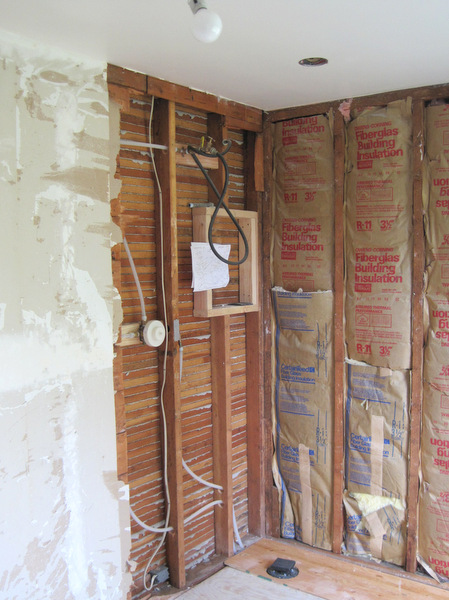 On Friday the wallpaper was removed. It turned out to be quite a task because of the glue that was used on wallpaper back in the 80s.  A whole lotta scrapin' going on!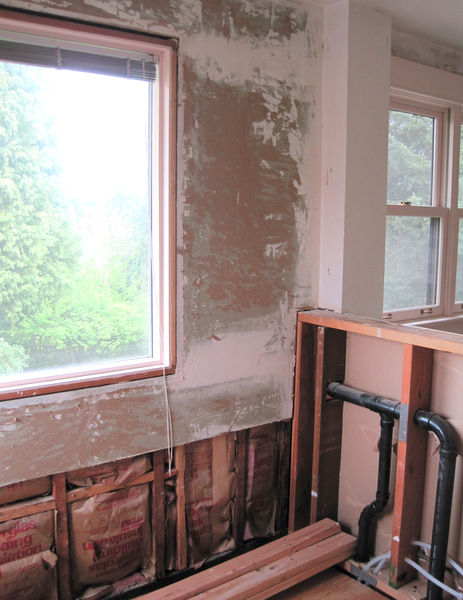 I was a little sorry to see that wallpaper go. I really liked it: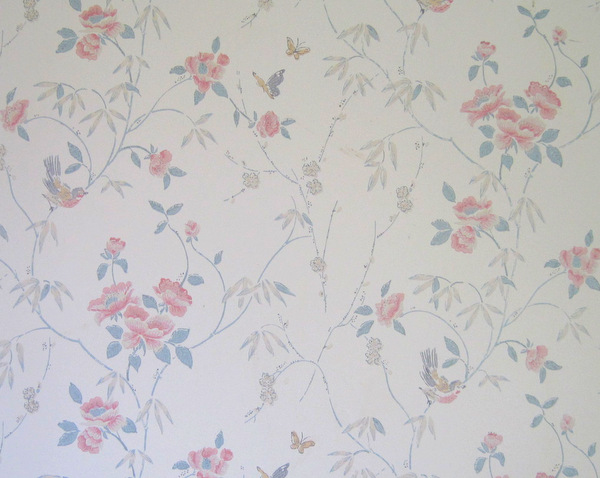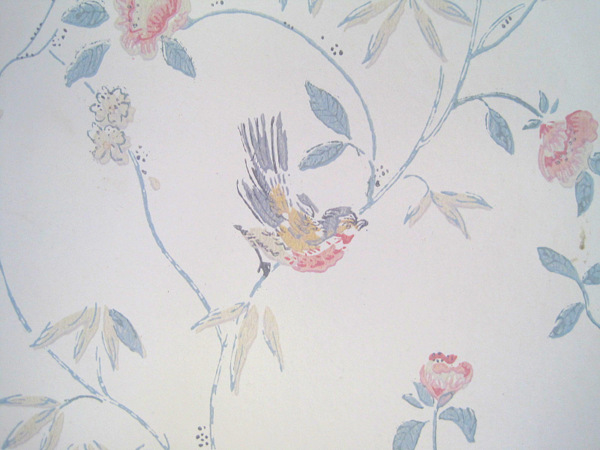 If it were a fabric, I think I would have some in my stash!