Of the six women in my quilt group, the Quisters, three have March birthdays. We all lead busy lives so it wasn't until yesterday — well into April — that the six of us were available to celebrate together. We congregated at the Portland White House for lunch, laughter, gift-giving, and dessert. (Dessert was so good it deserves a special mention: Lemon Sour Cream Pound Cake served with Blueberry-Lemon Sauce and whipped cream.)
Now I can show you what I made for the birthday girls. For Lee and Peggy, I made iPad Mini covers. Here is Lee's: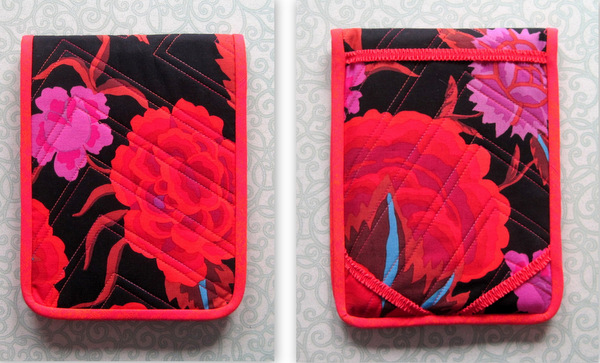 The three elastic strips on the back hold the iPad in place on a padded surface when in use. The elastic strips also wrap around to the front, holding the outside flap securely in place when the iPad Mini is being carried around.
This is what Lee's cover looks like on the inside: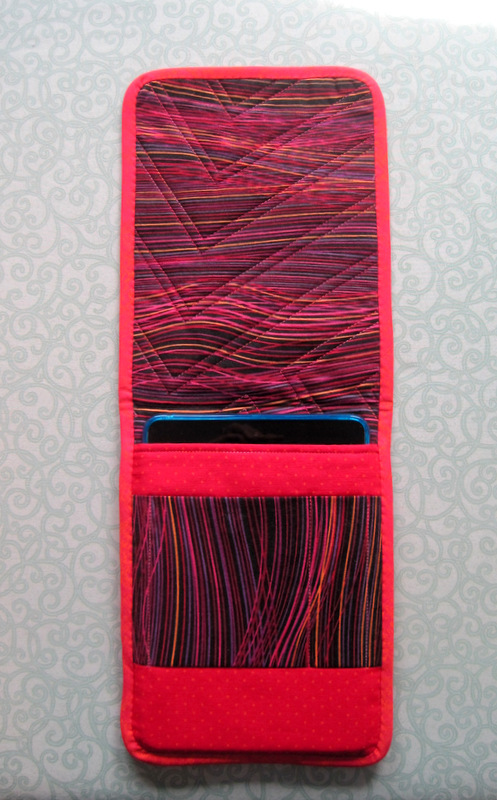 Here is Peggy's: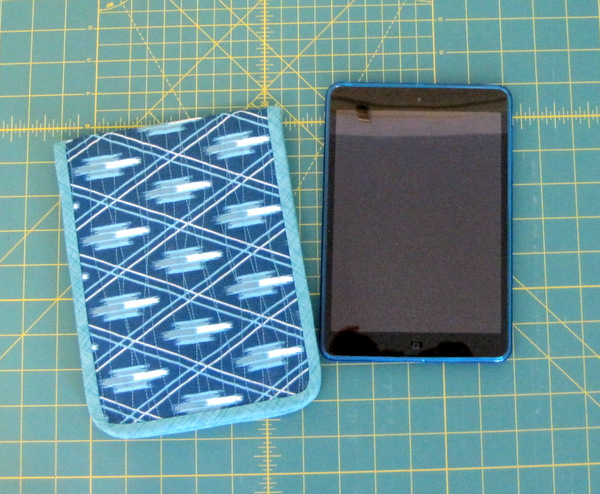 This is what Peggy's looks like on the inside: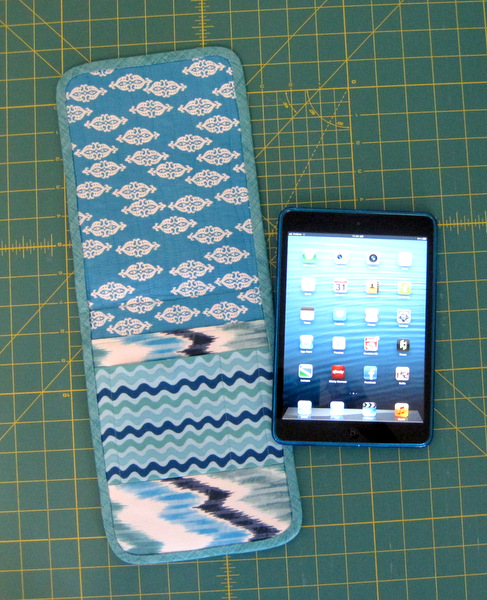 It's a little hard to see in the photos, but the iPad Mini covers have an accessory pocket on the inside to hold earbuds and a stylus.
For Deborah I made a custom sewing machine dust cover: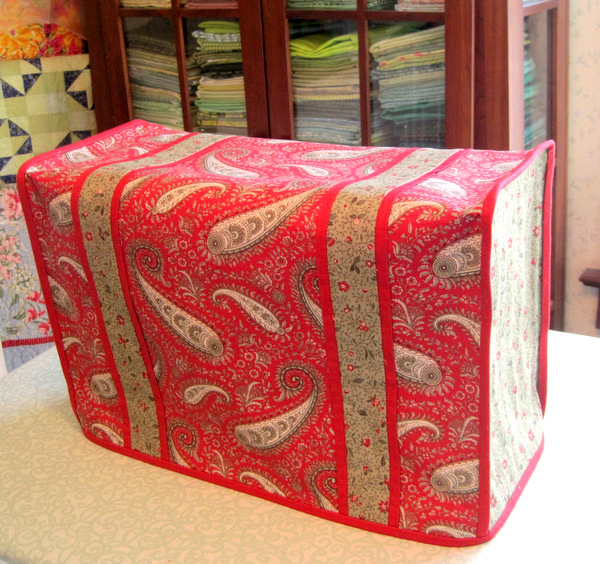 It's hard to get a good look at the lining fabric so for the next photo I turned the dust cover inside out: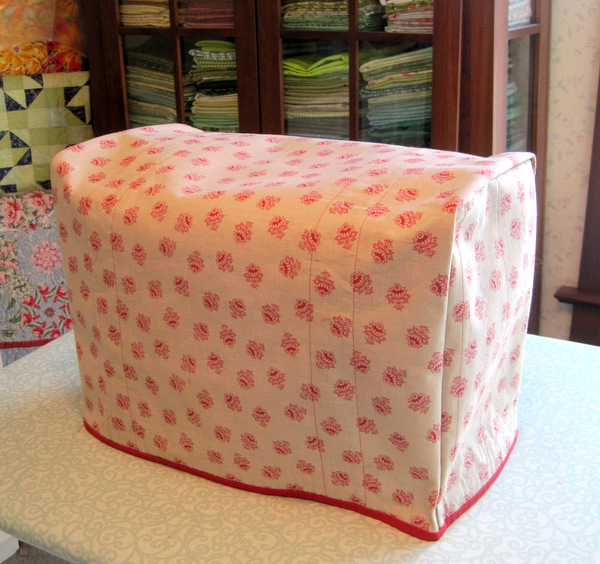 I'm working on patterns for both the iPad Mini cover and the sewing machine dust cover, so if you're interested in making one for yourself or a friend, please check back with me.