It's all coming together. The first thing I want to show you is how good the floor tile looks now that it's been grouted: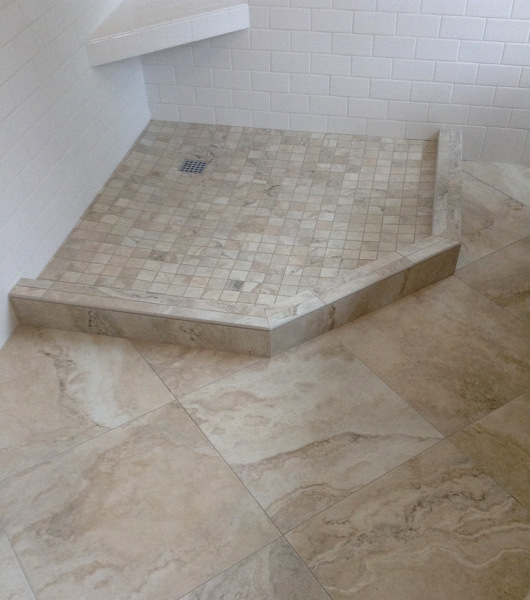 Here's a slightly different view with more of the wall tile showing: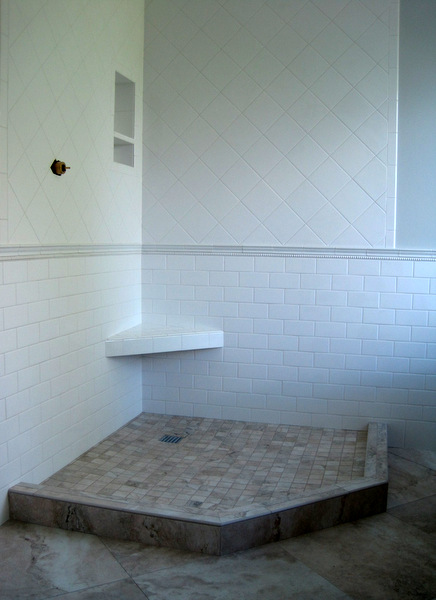 You  may have caught a glimpse of the wall in the upper right side of the photo above but it's a little hard to see exactly what color the wall paint is. Here's a look across the room: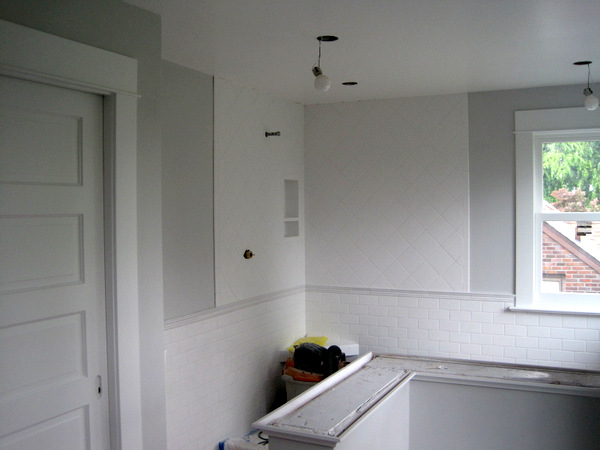 Yes, I chose a pale dove grey for the walls. Are you surprised? I confess I surprised myself. I'm a quilter, and quilters love color. I actually auditioned quite a few bright colors, ones I thought would look especially good against all that white subway tile and the beige and gray tones of the floor tile.
My color inspiration was this watercolor print, St Germain Near Tunis (Inland), 1914, by the German-Swiss painter Paul Klee (1879-1940):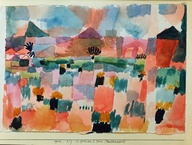 There's a shade in Klee's painting that's not quite pink, not quite coral — more like the inside of a watermelon. I found myself drawn to that color but also to the cornflower blue and the teal. I had paint chips in several of those colors that I taped to the wall. One by one they came down as my choices narrowed.
In the end I decided on grey, a soothing neutral, knowing that just about any color or combination of colors would look good against it. It's actually a warm grey, with a bit of a beige undertone that picks up the beige in the floor tiles. The grey on the walls changes depending on the angle (and the time of day).
I really like the crispness of the white wood trim against the grey walls. Here's the pocket door, painted: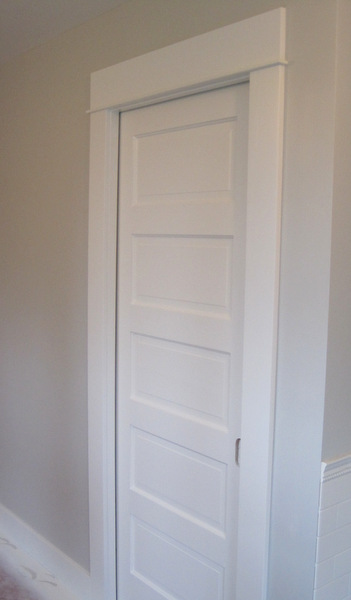 The vanity is in — and it's beautiful! — but I'm waiting till the countertop has been installed before showing it to you. In the meantime, here is a preview of coming attractions on the other side of the room: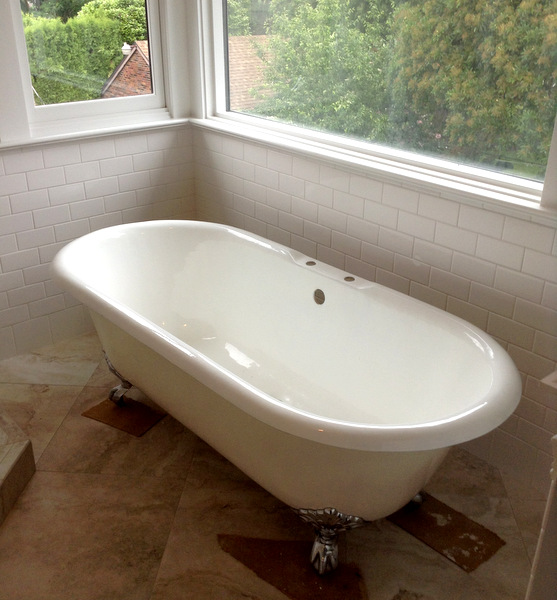 Yes, a clawfoot tub! It's not in its proper position yet (closer to the corner) but it was important to get it moved into the bathroom before the glass walls of the shower were brought in.
I think the shower glass is coming this week. In fact, the bathroom may well be completed by the end of the week. I hope you'll come back to check it out.