I'm pleased to announce the release of my newest pattern from First Light Designs. Here's a picture of the cover: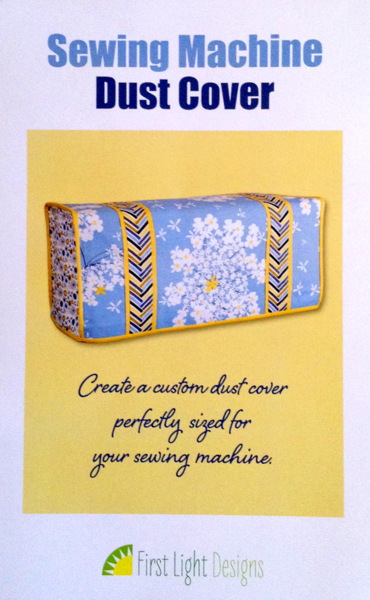 It's available at the Pine Needle Quilt Shop in Lake Oswego, Oregon and the Rose of Sharin' Quilt Shop in Danville, Pennsylvania.
Would you like to have a pattern? I'm hosting a Giveaway this coming week — my very first! You have six chances to win. I'm giving away five copies of my pattern, and the sixth winner is going to get a pattern and a custom sewing machine dust cover made by me. It might be you!
To enter, simply leave a comment at the bottom of this post telling me what you hope to accomplish this summer on the sewing/quilting front. Multiple projects? One big finish? It's always fun to know what's going on in sewing rooms around the world.
I'll keep the Giveaway open through Saturday, July 6 and announce the winners the following week. Be sure your contact info is included in your comments. For the winner of the sewing machine dust cover, I'll be in touch to give you some fabric and color options.