Are you a winner?
Last week I had my first Giveaway, offering up my new Sewing Machine Dust Cover pattern to six winners and a custom sewing machine dust cover to be made (by me) for one of the six. I used a Random Number Generator to pick the numbers, having decided in advance that the sixth number drawn would be the big winner. I also disqualified comments #2 and #9, since they were made by me and my husband.
Here is what the dust cover looks like: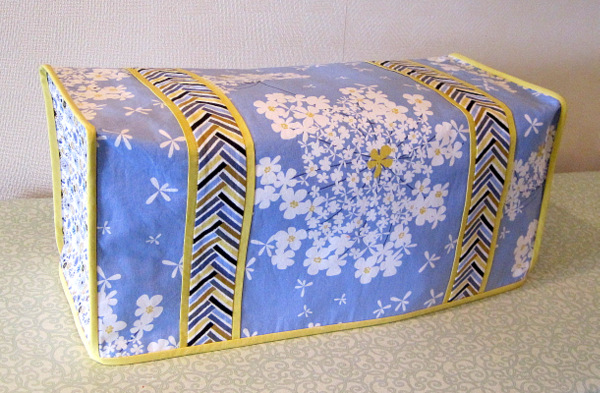 And the winners of the pattern, in the order I drew their names, are . . . (drum roll) . . .
Jennie B.
Merethe S.
Patch G.
Mallory J., and
Joyce M.
The winner of the pattern and custom sewing machine cover is . . . (drum roll) . . . Susan S., who wrote, "I'd love to win your sewing machine cover . . . I've been meaning to make one for years and haven't gotten around to it yet."
Congratulations to the winners! Please email me with your full name and mailing address, and I will get the patterns in the mail next week. (I'm out of town this week, hence the slight delay.) Susan, let me know what colors and fabric styles you like so I can send you some fabric combinations to choose from.
Thank you all for entering my Giveaway!