Saturday, July 13. A perfect summer day in Central Oregon: temperatures in the low 80s with a light breeze. Thirteen hundred quilts hung just for the day on the fronts, backs and sides of buildings in the tiny town of Sisters. Dozens of other quilts hung inside businesses all over town. Thousands of quilt lovers and other spectators strolling the streets taking in the sights and sounds of the 38th Annual Sisters Outdoor Quilt Show (SOQS).
I was lucky enough to be there for the show and the week leading up to it. For the last seven or eight years (we've lost count), my quilt group, the Quisters, has rented a house for the week leading up to the quilt show in order to participate in Quilter's Affair, a week of classes organized by the Stitchin' Post Quilt Shop in Sisters. In addition to the talented teachers living in Central Oregon, instructors come from across the country and overseas to share their expertise.
This year I opted not to take any classes so I could continue to work on my ever-growing stack of Works-in-Progress. I was sorry not to have taken at least one class, especially after seeing how excited my fellow Quisters were about the ones they were taking, but I did come home with three completed projects — WIPs no longer! — and the show itself provided a plethora of ideas for new ones.
There was something for everyone at this year's show: beautiful traditional quilts, edgy modern quilts, and everything in between. Below, in no particular order, are a few of the quilts that caught my eye: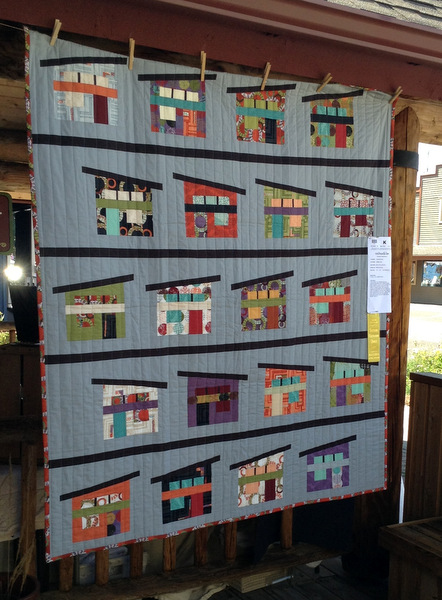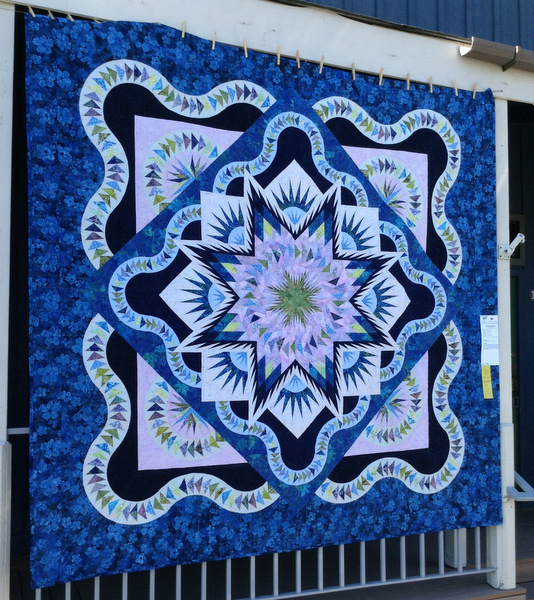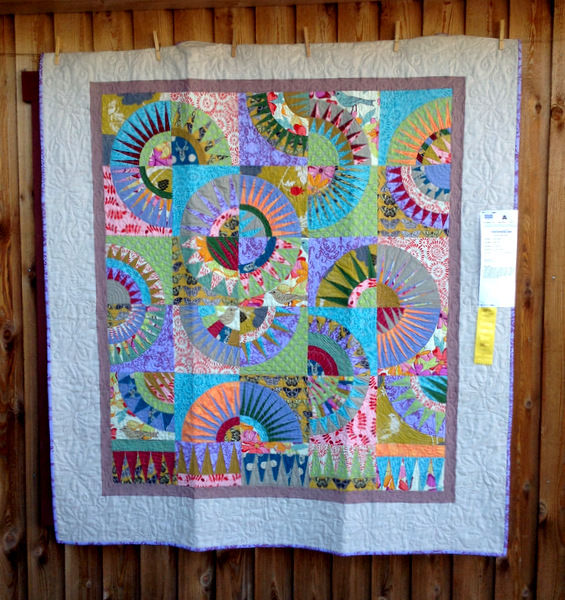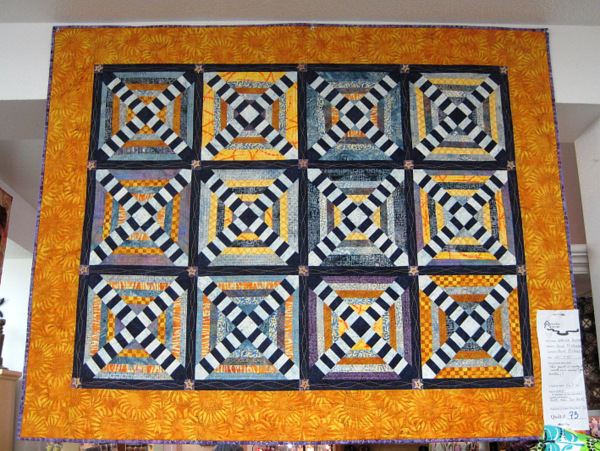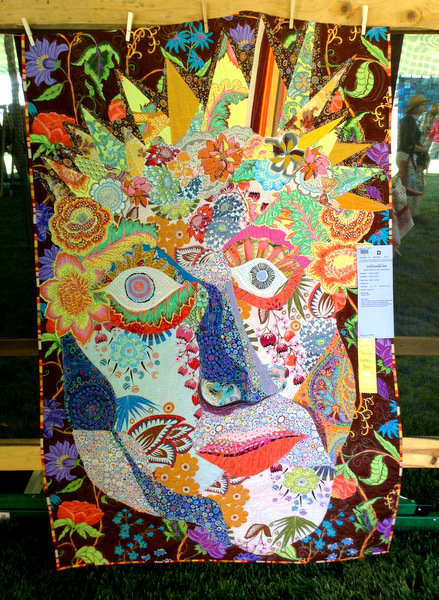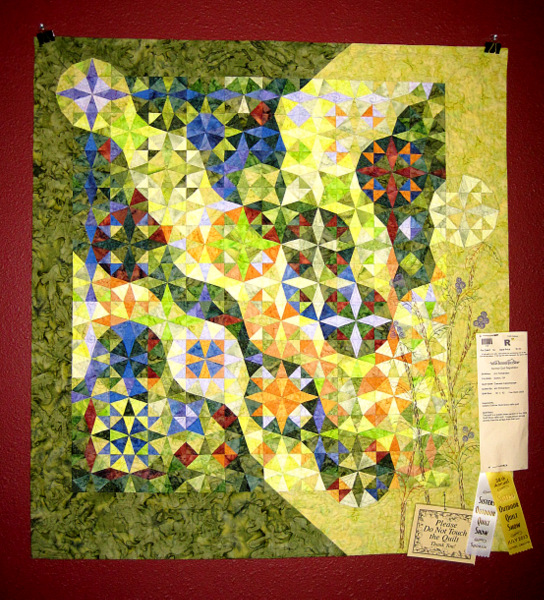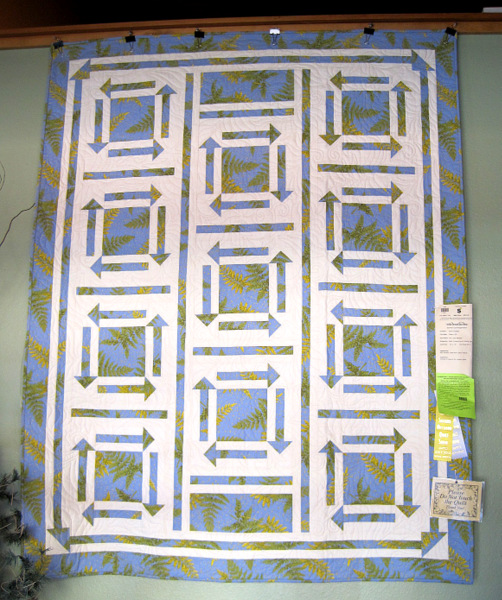 The Portland Modern Quilt Guild was represented by several beautiful quilts, including these three: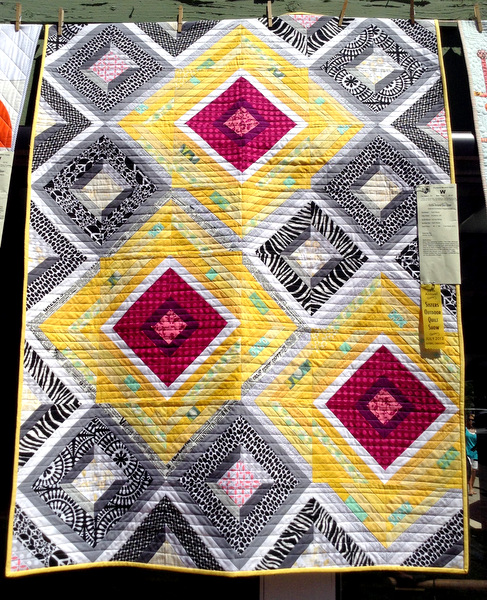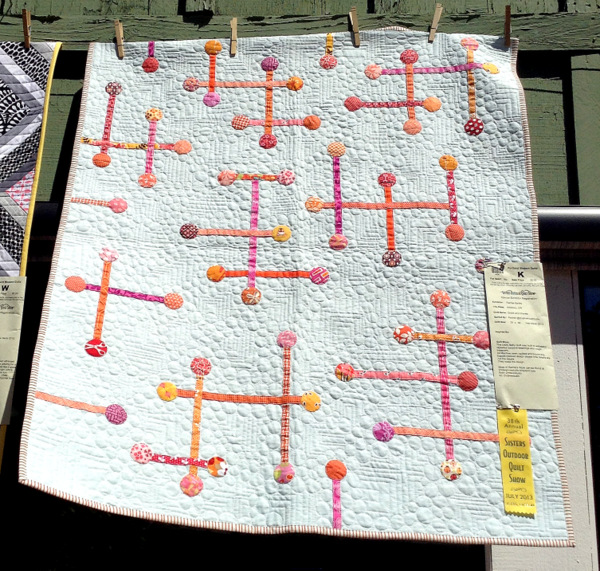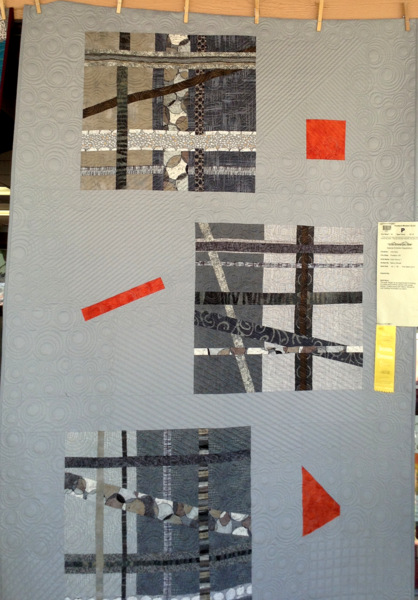 Every year the Stitchin' Post Quilt Shop issues a challenge to its employees to make a quilt based on a theme, and all of the quilts are displayed on the side of the Stitchin' Post building on show day. This year's theme was "Streams of Color." This shot captures most of the quilts: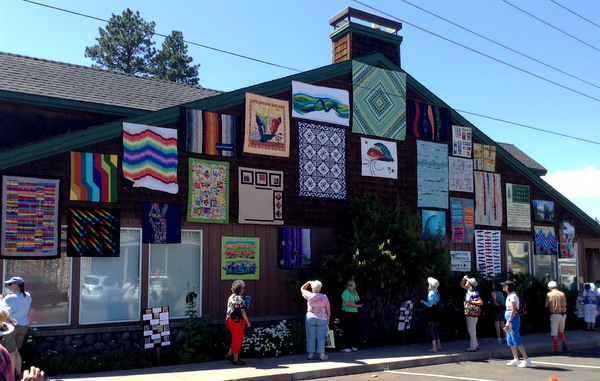 Two of my favorites are this one, incorporating hexagons . . .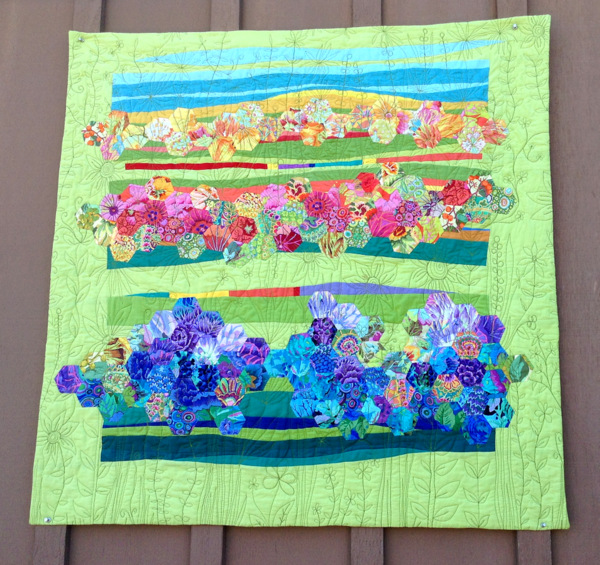 . . . and this one featuring New York Beauty blocks: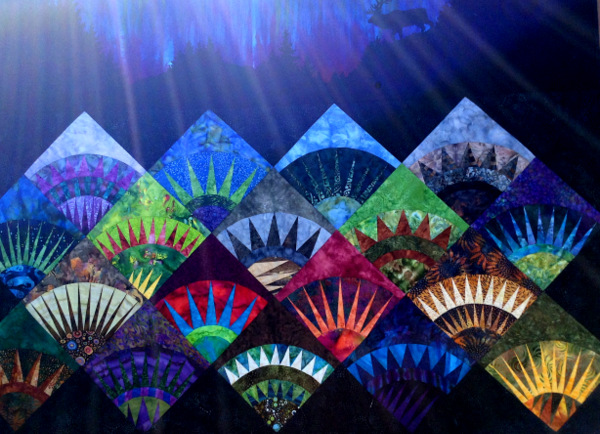 Continuing on with the show: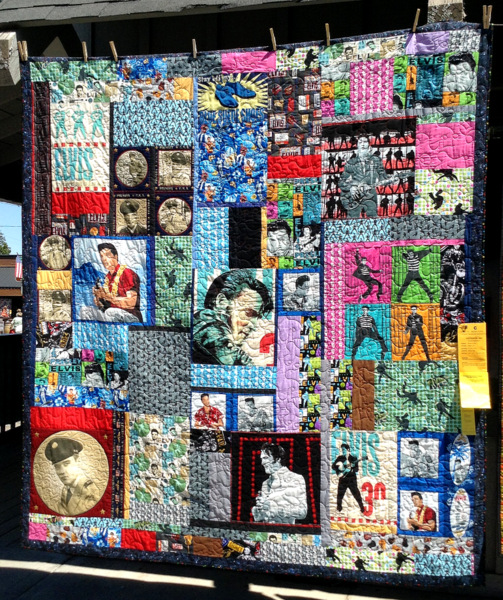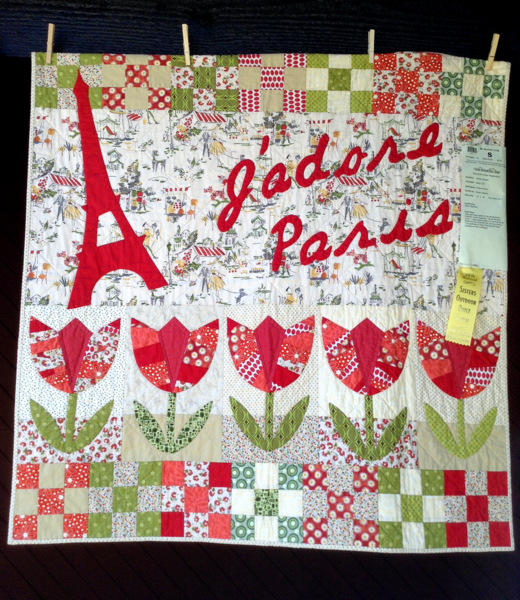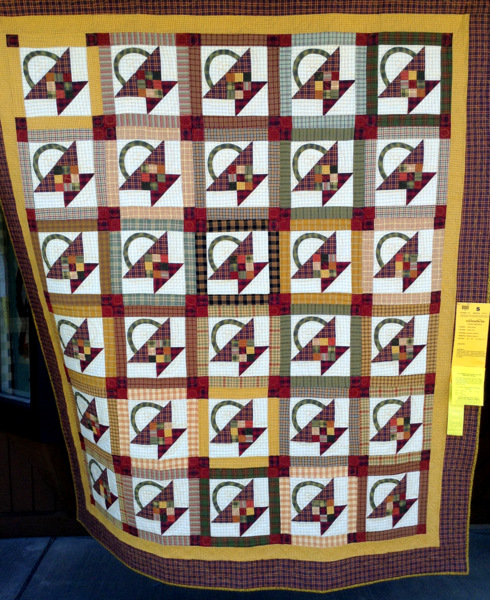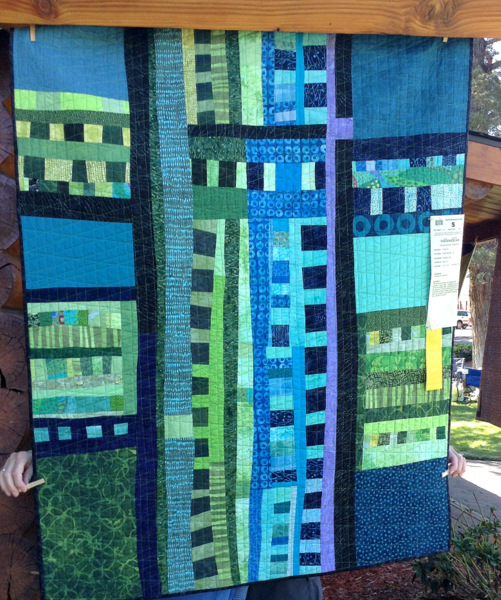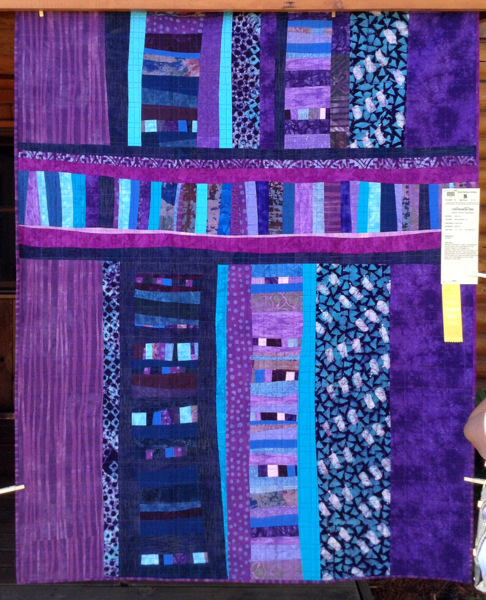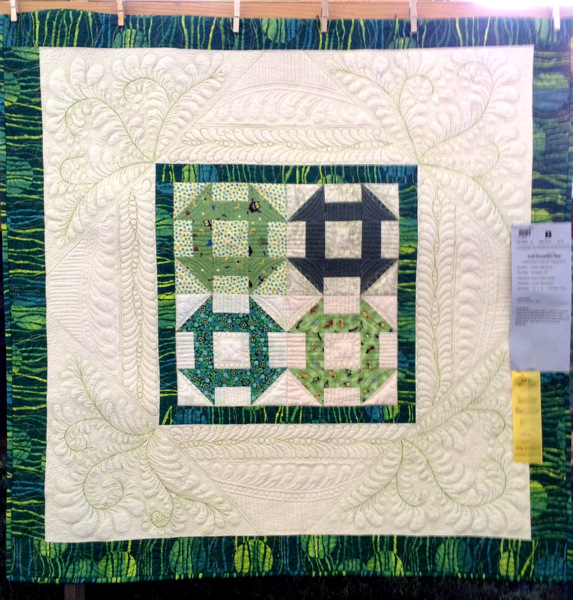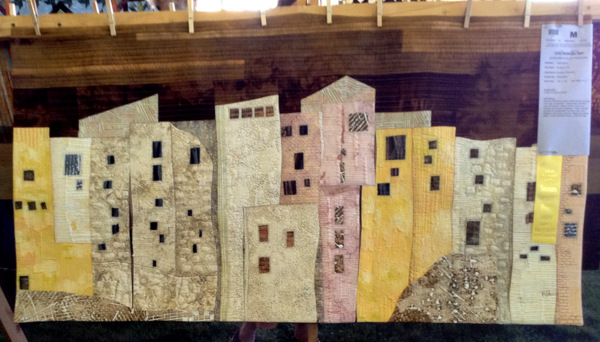 Oh my! I just realized I'm not even halfway through my photos. I think I will end today's post here and present another batch of quilt photos in the next day or two. I hope you will come back for more.