Picking up where I left off a couple of days ago, here are more of my favorite quilts from among the 1300+ displayed last Saturday, July 13 at the Sisters Outdoor Quilt Show (SOQS) in Sisters, Oregon.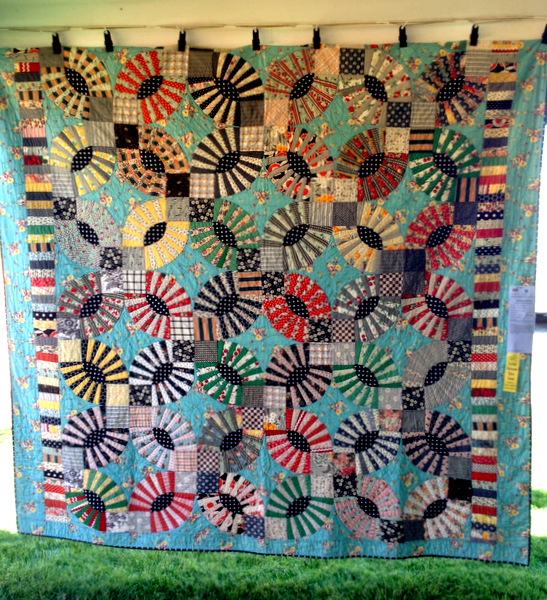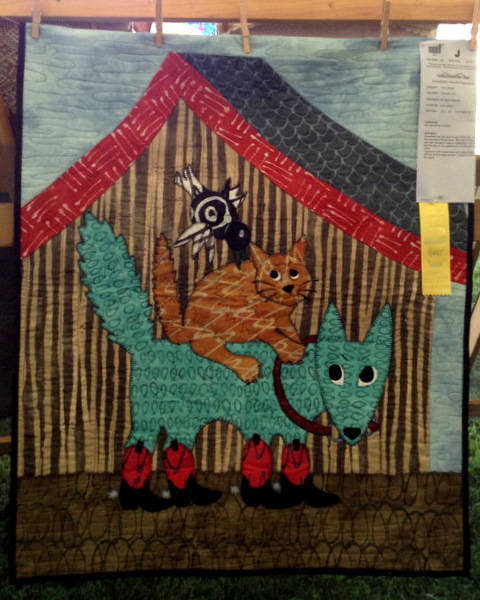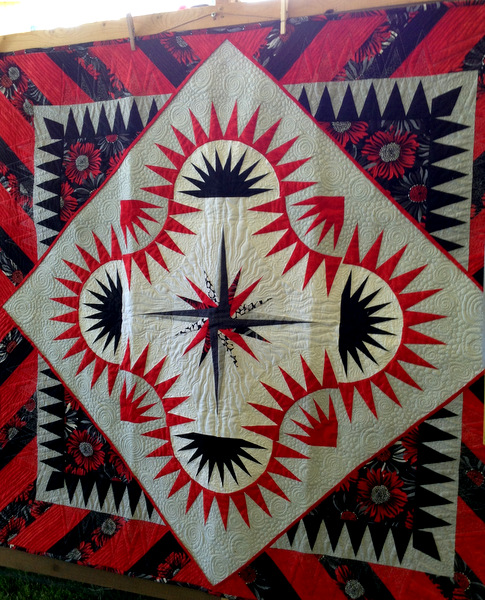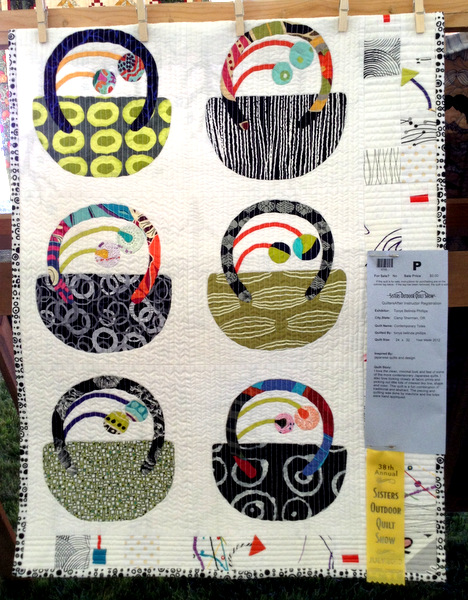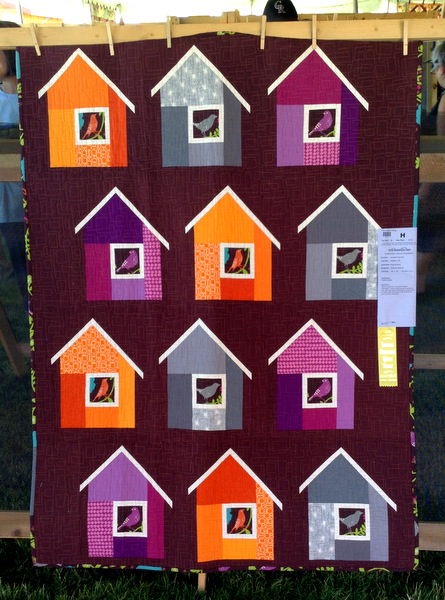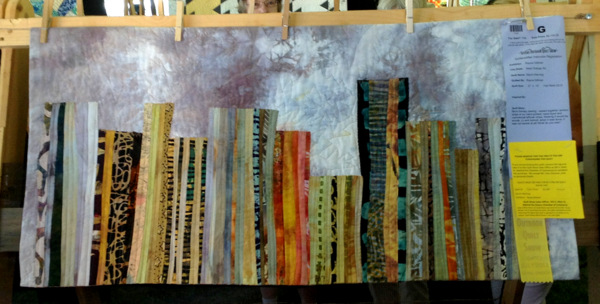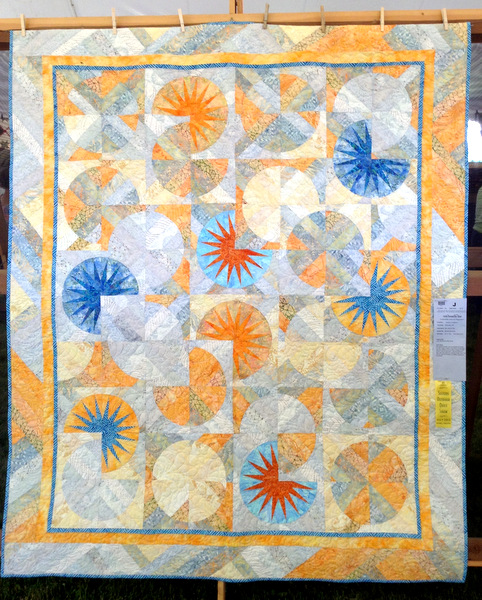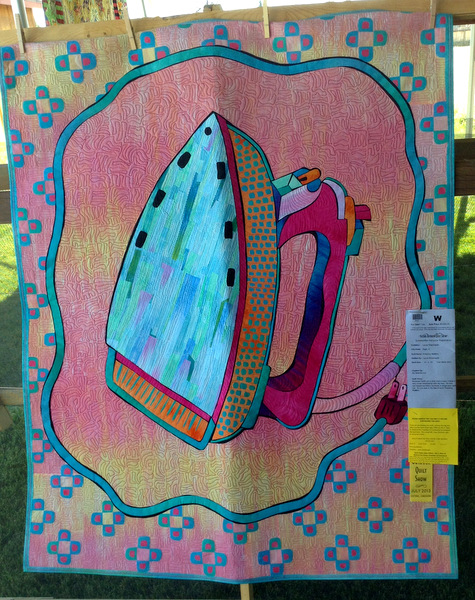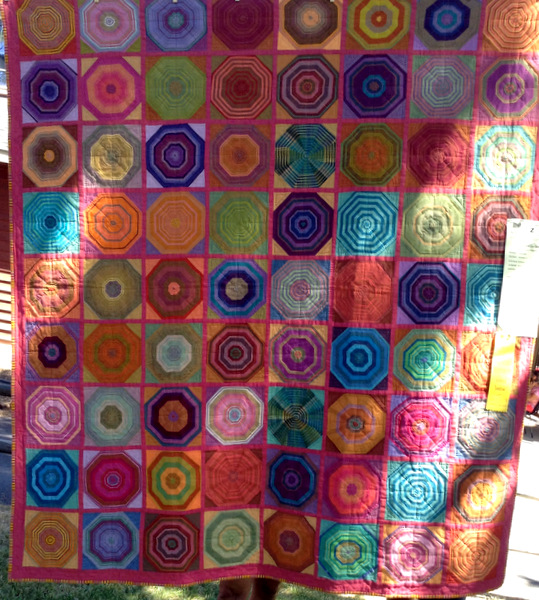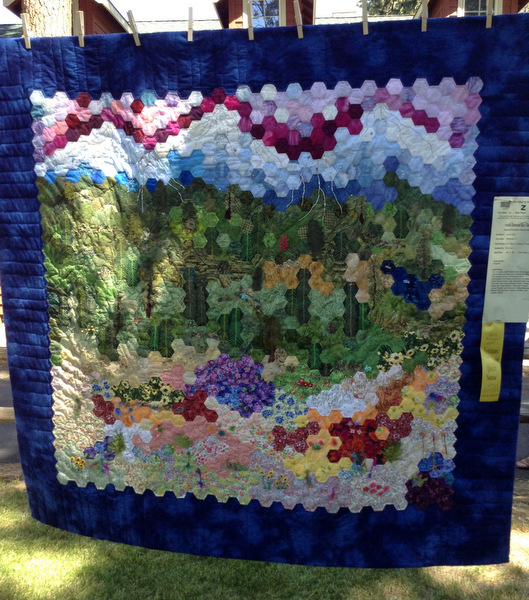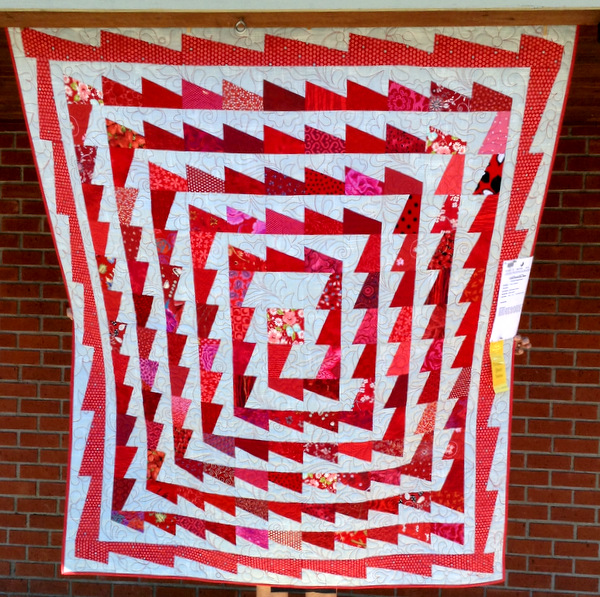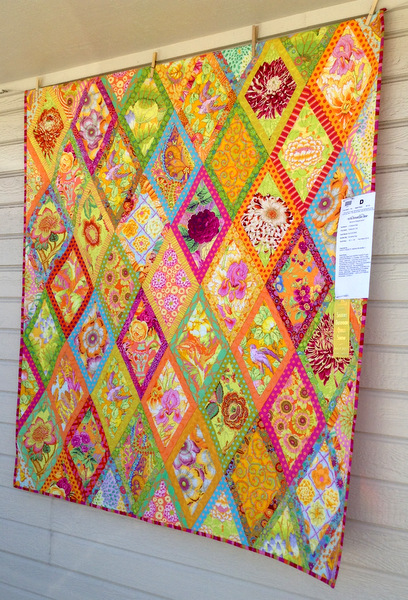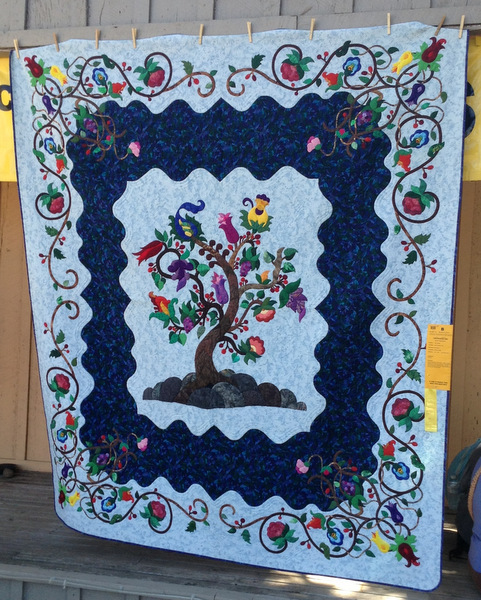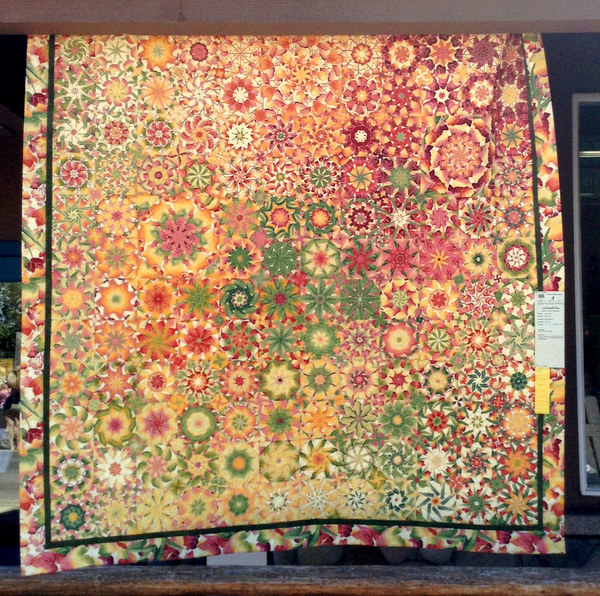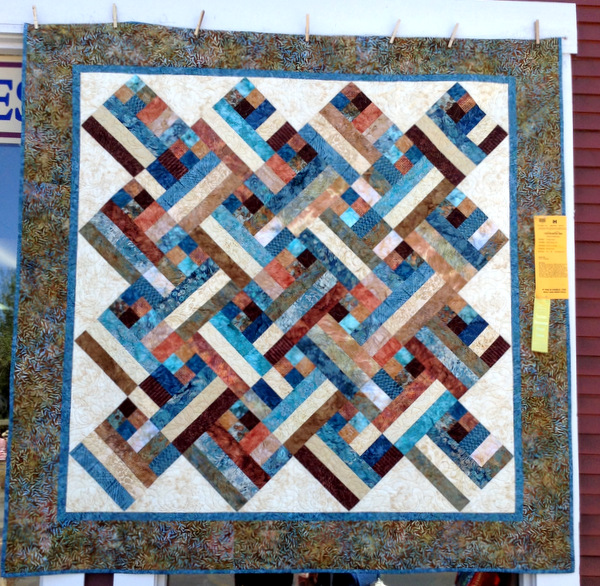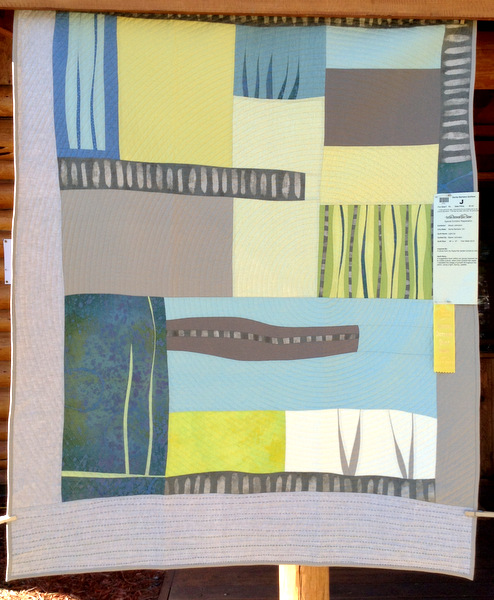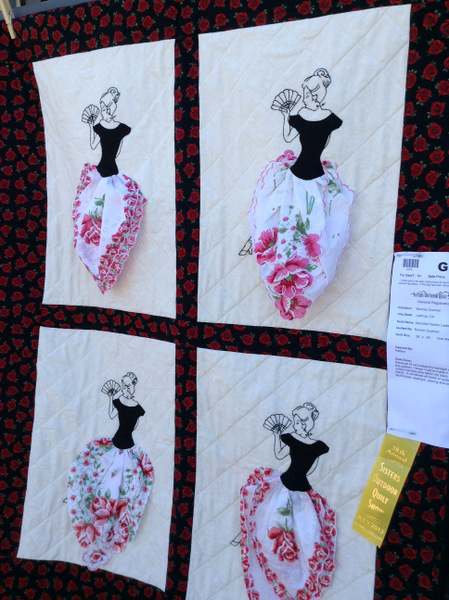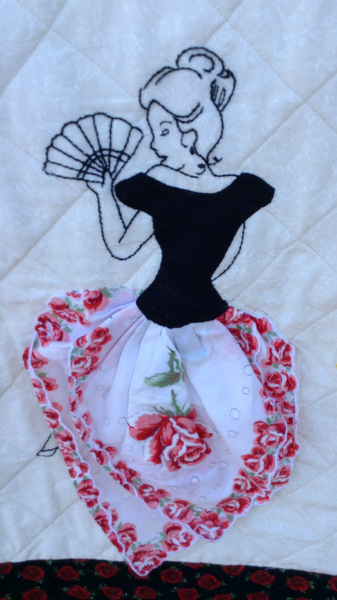 Kristin Shields of Bend OR was a featured quilter. Here are a few of her wonderfully whimsical creations: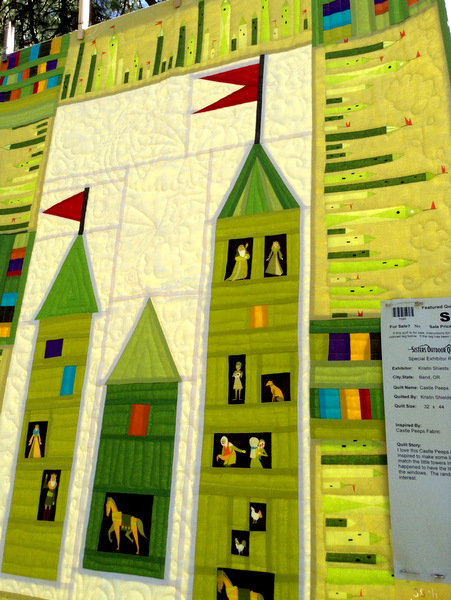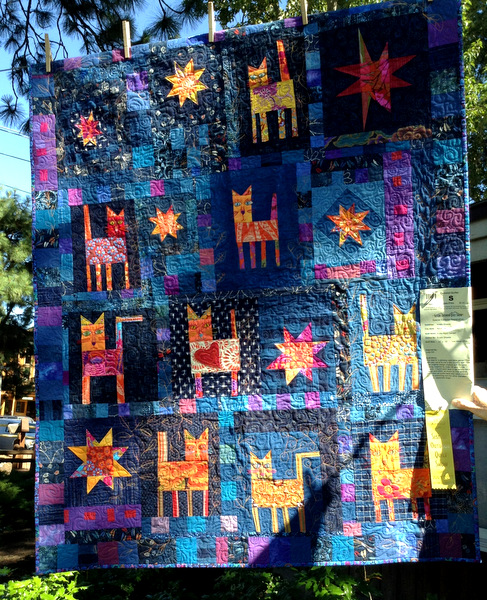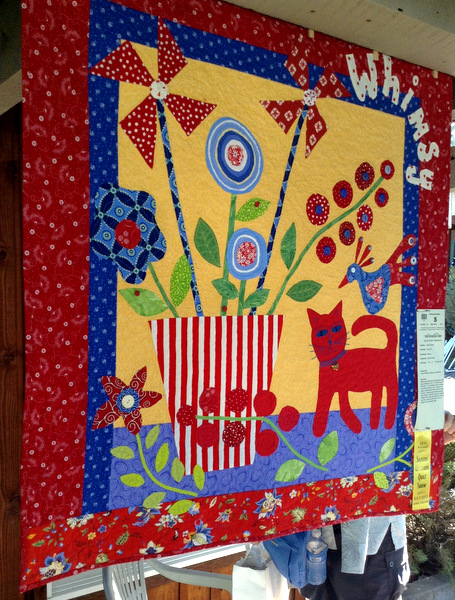 The Cover to Cover book club created quilts inspired by The Invention of Hugo Cabret by Brian Selznic. My favorites from this group: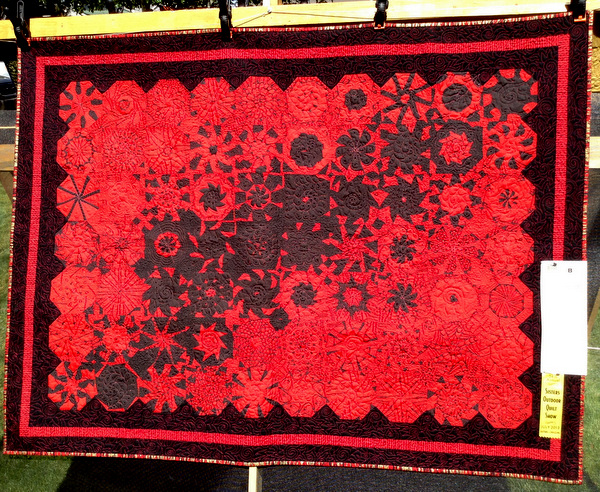 A peek at the back revealed that these kaleidoscope blocks were made from a focus print of . . . mushrooms!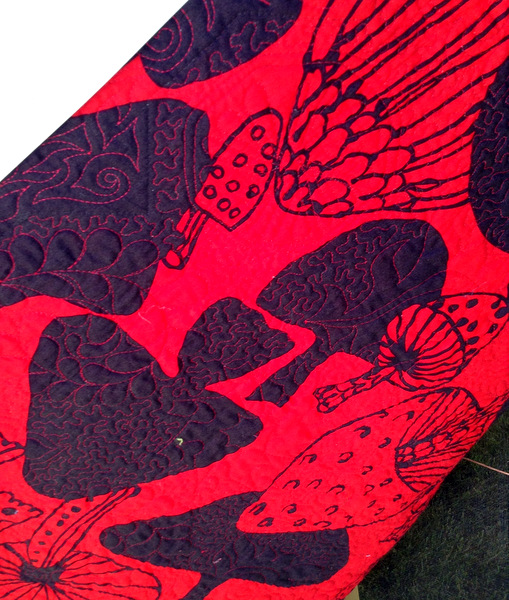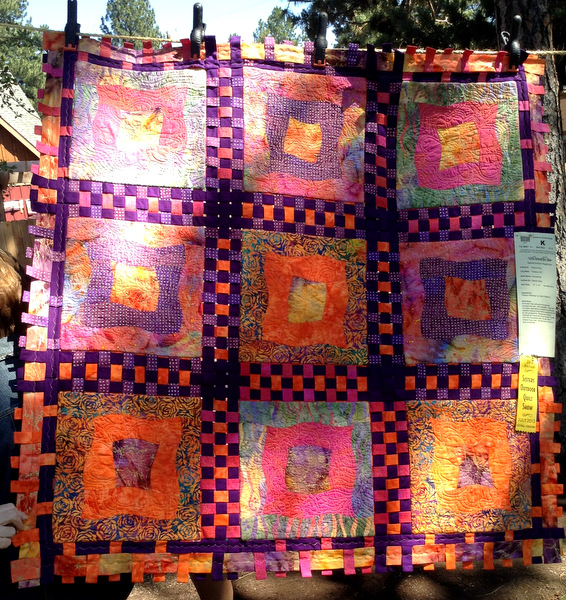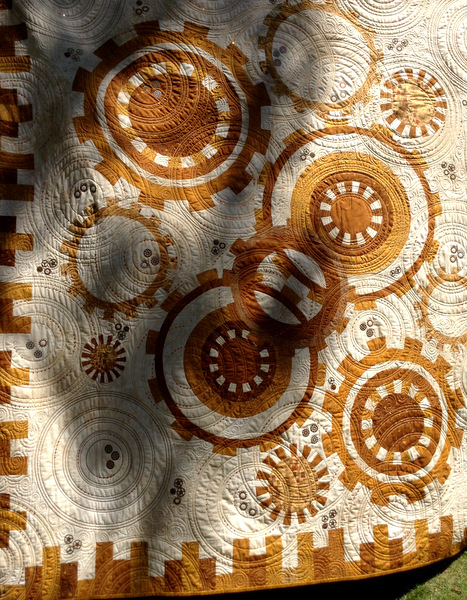 I hope you've enjoyed this little presentation of the quilts that caught my eye this year. The quilts you see here and in my last post represent fewer than 4% of the quilts that were displayed. Simply astounding when you stop to think about it.
Is it any wonder that I have already marked my calendar for July 12, 2014 — the second Saturday in July — for the 39th Annual Sisters Outdoor Quilt Show?