Between family birthdays, reunions, and weddings — joyous occasions all — I've spent very little time in my sewing room in the last month. My two youngest granddaughters, Bonnie (13) and Beatrice (10), are currently visiting from San Francisco, so the last week has been filled with activities such as picnicking in the Columbia Gorge, attending a professional women's soccer game, frolicking in the pool at our nearby community center, and shopping for school clothes.
Yesterday we stayed home. Beatrice had a playdate with My Little Neighbor (MLN), who just turned 11. Both girls were in the mood to "make something crafty." They picked out some fabrics from my stash, and here is what they created: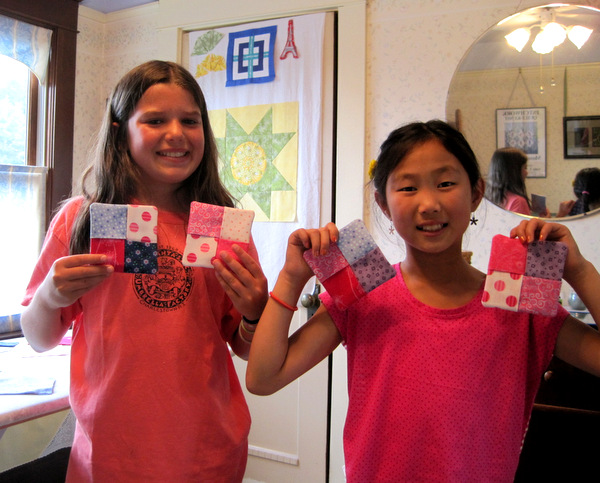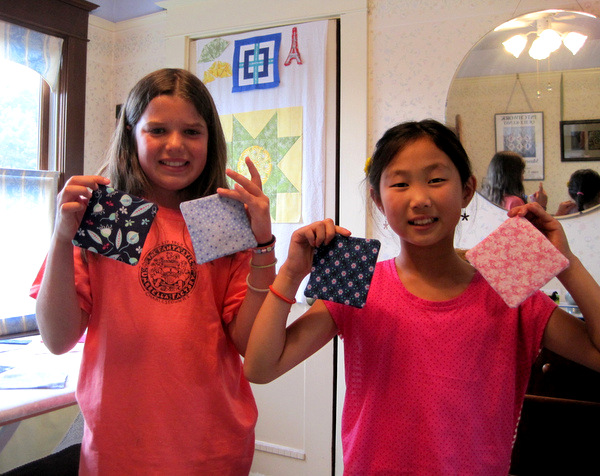 The girls had so much fun they're going to make a few more coasters tomorrow.