I've been working on a quilt top based on the pattern Urban Tiles by Jenny Pedigo of Sew Kind of Wonderful. The top is done, and here it is: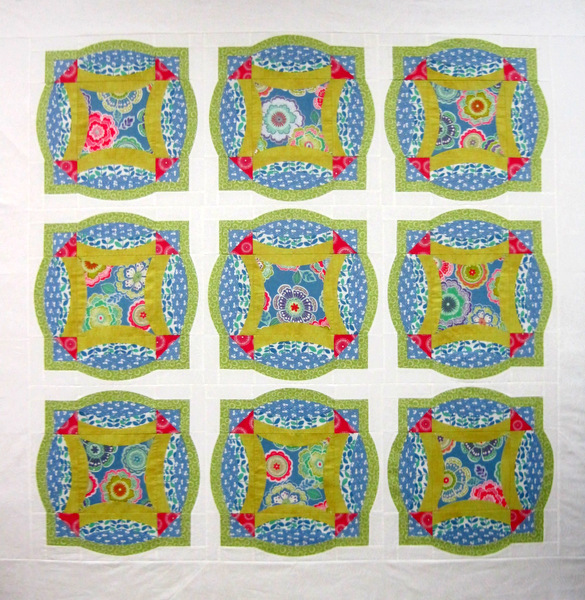 This was fun to work on because the fabrics are so bright and cheerful. I could see this as a table topper or a little girl's quilt.
Now to consider quilting motifs. . . . I could go with an all-over design. On the other hand, maybe I should choose a motif that highlights the secondary design in the white fabric around the blocks. What do you think?