In my continuing quest to complete a stack (not sayin' how big) of Unfinished Objects and Works-in-Progress, I recently pieced a back for a quilt top I made three years ago. Three years! I don't know why I waited so long to make the back. Here is the top, which measures about 42″ x 52″: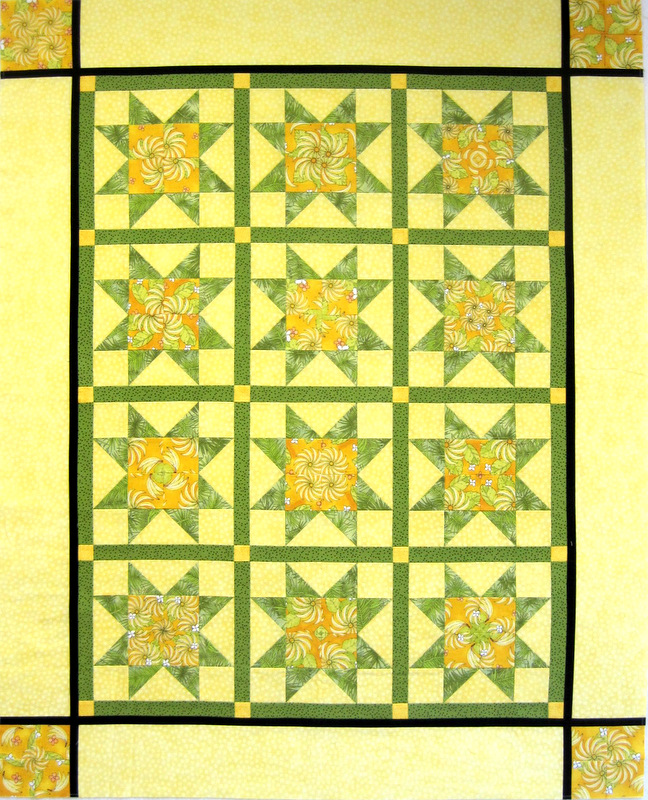 The centers of the stars are 4-Patch Wonder blocks I made from a banana-themed fabric that caught my eye in a quilt shop in Kearney, Nebraska in the summer of 2010. That was the year my husband and I took a 30-day road trip around the western United States. I hit a fair number of quilt shops in eight states that summer. My own little Shop Hop, so to speak. My husband joked that our gas mileage steadily declined during the trip as the trunk filled with fabric. Hmmm. Maybe he wasn't joking.
When I pulled out the tub of fabric I had used for the quilt top, I discovered that I had also made several octagonal kaleidoscope blocks out of the banana fabric (enough to make another quilt, in fact). I used one of those kaleido blocks to make an 18″ block for the quilt back, which looks like this: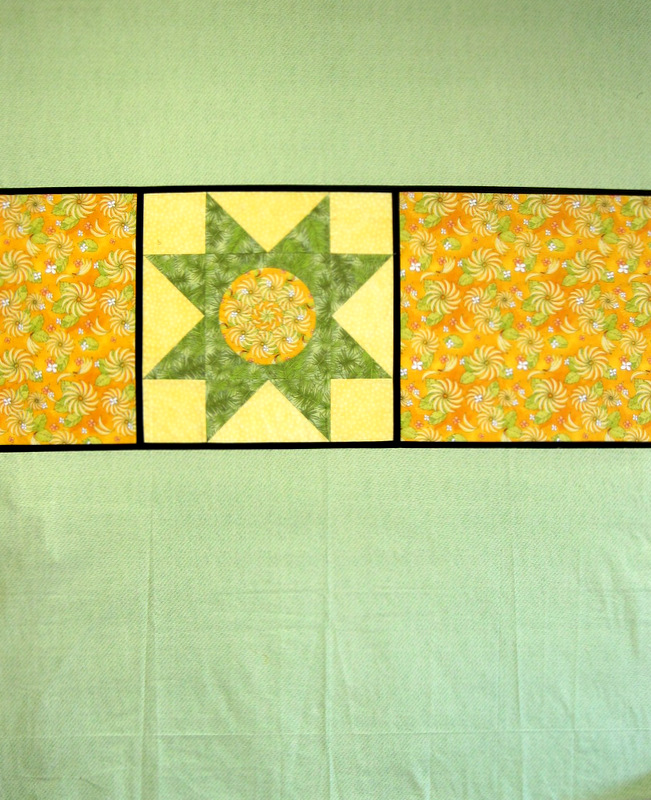 You can see the clusters of bananas on the outer pieces of fabric. The repeat on the fabric is very small — just 8″ — so I cut 2¾"squares for the 4-Patch Wonder blocks, resulting in a 4½" square center block. The star blocks finish at 9″ square.
For the big block I converted the octagonal kaleido block into a circle and made an oversize star. Here's a close-up of the kaleido block: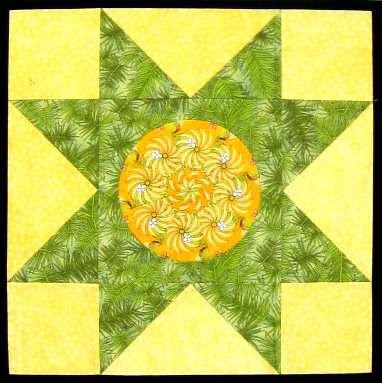 The minute I started slicing those bananas, I knew what I was going to call this quilt.