Fewer than 24 hours after arriving in Atlanta for our annual Thanksgiving visit with my sister Diane and her husband Ed, my trusty 1975 Elna, stored at their house, was set up and humming away. The project: refashioning a pair of tab curtains into a valance and panels for the loft in their home.
I made the original curtains for our other sister Reigh's dining room when she and her husband George moved to Idaho in 2008. When they built their retirement home this year, there was no place for the curtains. Diane was only too happy to take them, knowing I could transform them into something when I came to visit in November.
At her last foray to Scott's Antique Mall in Atlanta, Diane found a beautiful Italian walnut bench from the early 1920s with a cane seat and buttery yellow silk seat cushion. She realized that the curtain fabric would go perfectly with the seat cushion. By the time I arrived, she had a plan.
Here is the loft before: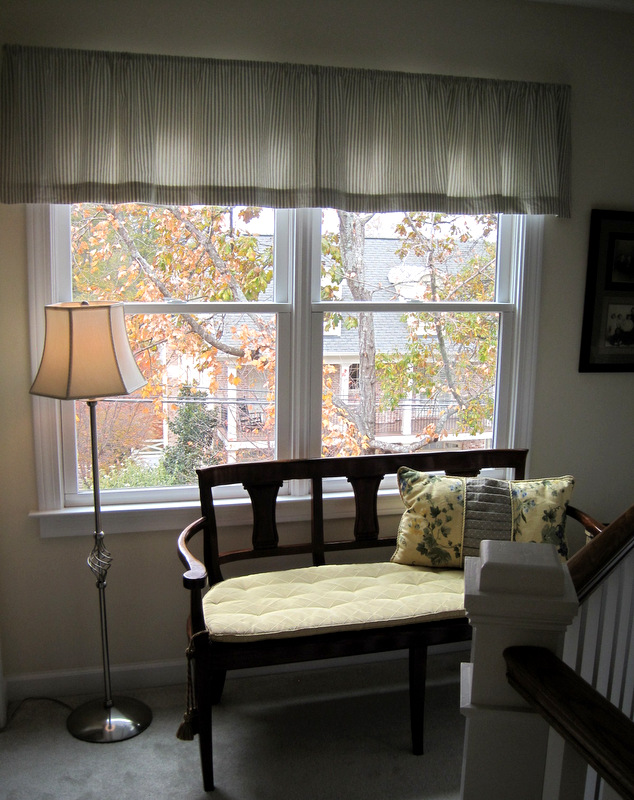 (The bench is deliberately set off center, because it looks better when viewed from below.)
Here is the loft after: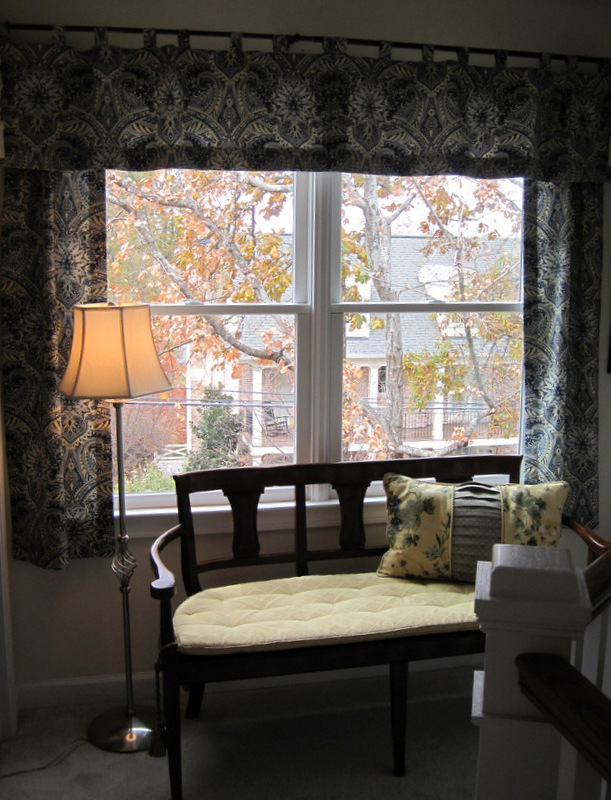 Here is the loft viewed from another angle: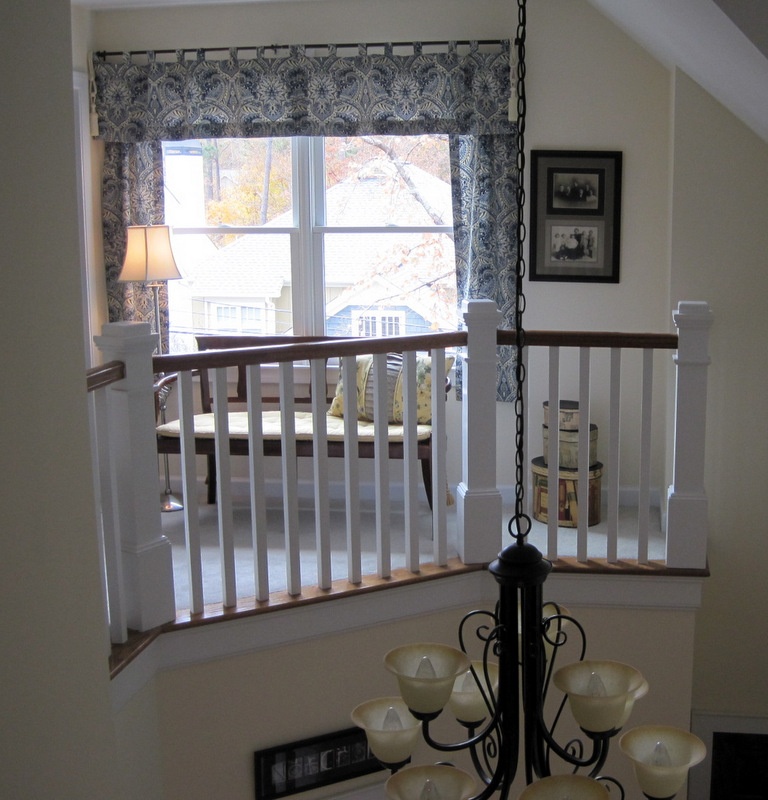 And here is a close-up of the fabric (too gorgeous not to be used again!):