"Hey, it's good to be Back Home Again." Do you remember the song by John Denver? It came out in 1974, so you have to be Of a Certain Age to know it. We are indeed home after a delightful two-week stay in Atlanta with my sister Diane and her husband, made even more delightful by the arrival of our sister Reigh and her husband a couple days before Thanksgiving.
I managed to squeeze in a couple of little sewing projects for my sisters the last week I was there. Reigh said she would love to have a runner for the pub table in the dining area off her kitchen, and Diane said she would love a new set of pillowcases for the guest room on the main floor. My arm didn't have to be twisted:  it meant a trip to a local quilt shop!
Off we went to InTown Quilters in Decatur, Georgia, where both Diane and Reigh selected batiks for their projects. Reigh has a lot of brown and blue in her kitchen and dining area, with touches of yellow and gold. The colors in this simple table runner should go very well with her décor: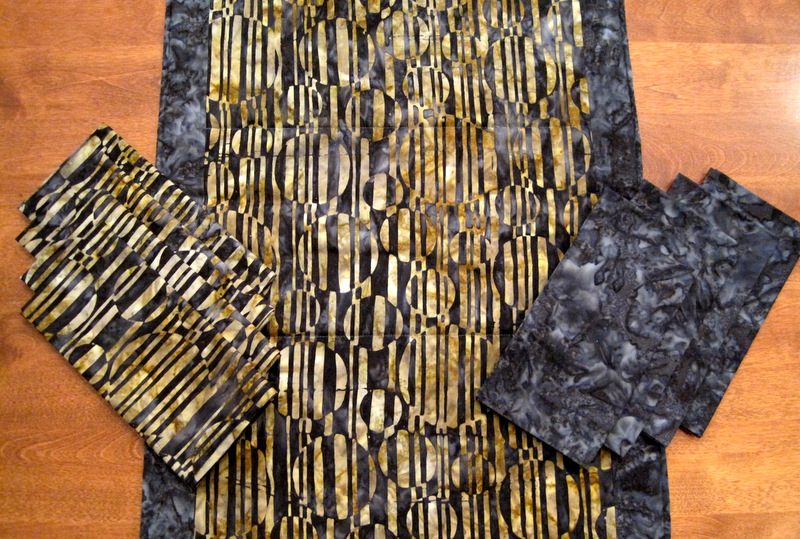 Reigh bought enough fabric for me to make two sets of napkins, four in each set.
Because the design of the runner is so simple — just a rectangle of fabric with four borders — I mitered the corners to give it a little something extra: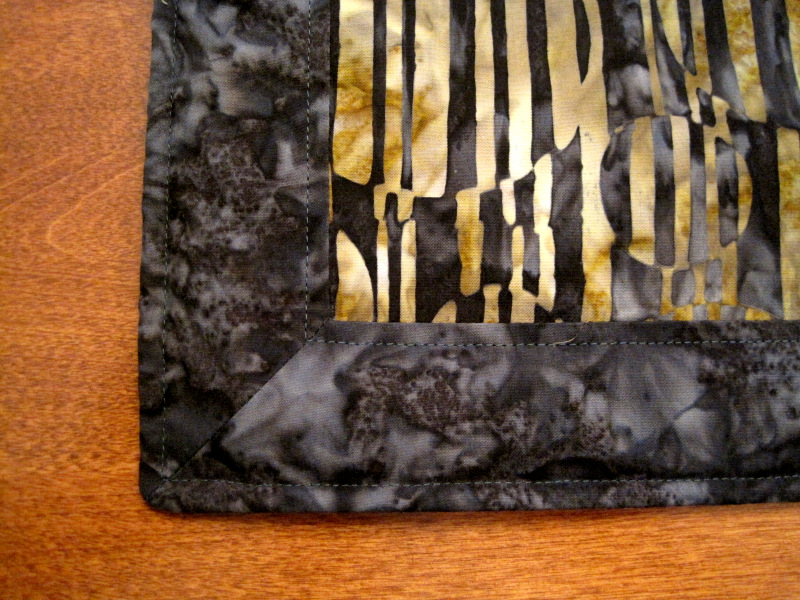 I used low-loft batting and did some very basic topstitching to finish it. Reigh has promised to send me a photo of the table runner when she gets back home so I can show you how it looks in its designated spot.
Here are the pillowcases I made for Diane's guest room: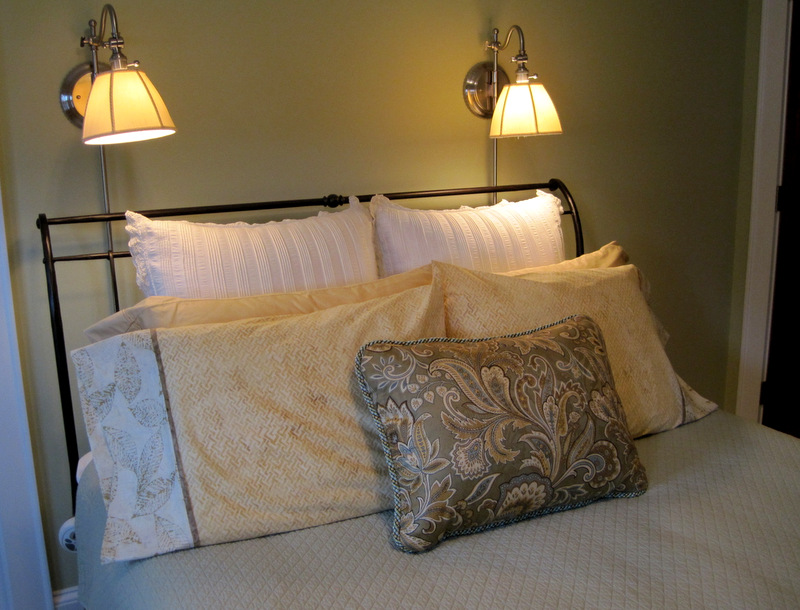 Here's another view that includes the pleated bedskirt I made last year during my annual Thanksgiving visit: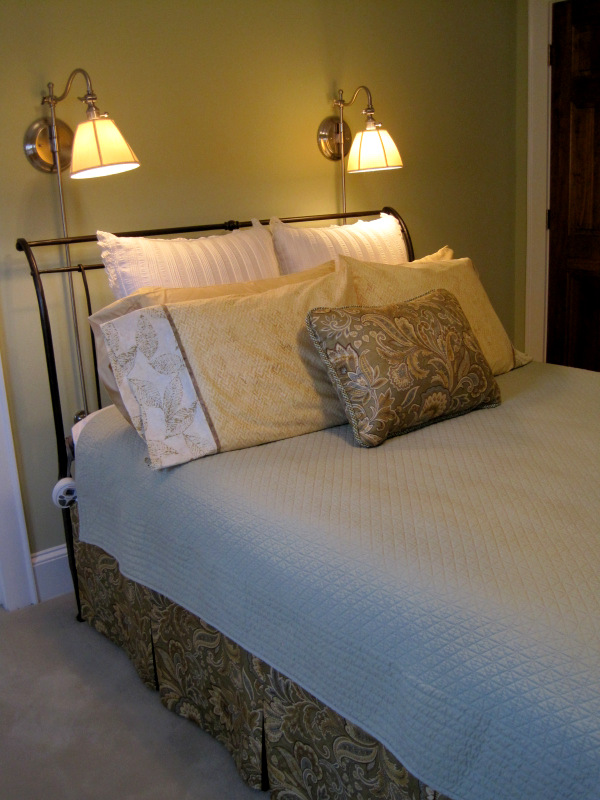 I love the way the gold fabric in the pillowcase picks up the gold in the bedskirt.
Reigh and Diane joke about shackling me to the sewing machine when we are all together but the truth is I am in my element when creating something with fabric.