Step One:  make a quilt top. In this case it's my version of Sew Kind of Wonderful's Metro Rings pattern: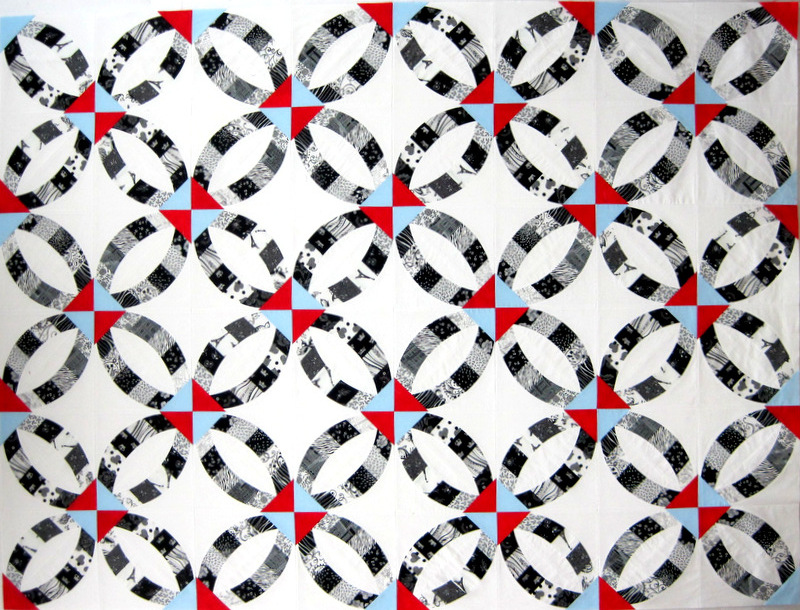 Step Two:  make a back for it. I incorporated some leftover blocks and used Michael Miller's Eiffel Tower fabric: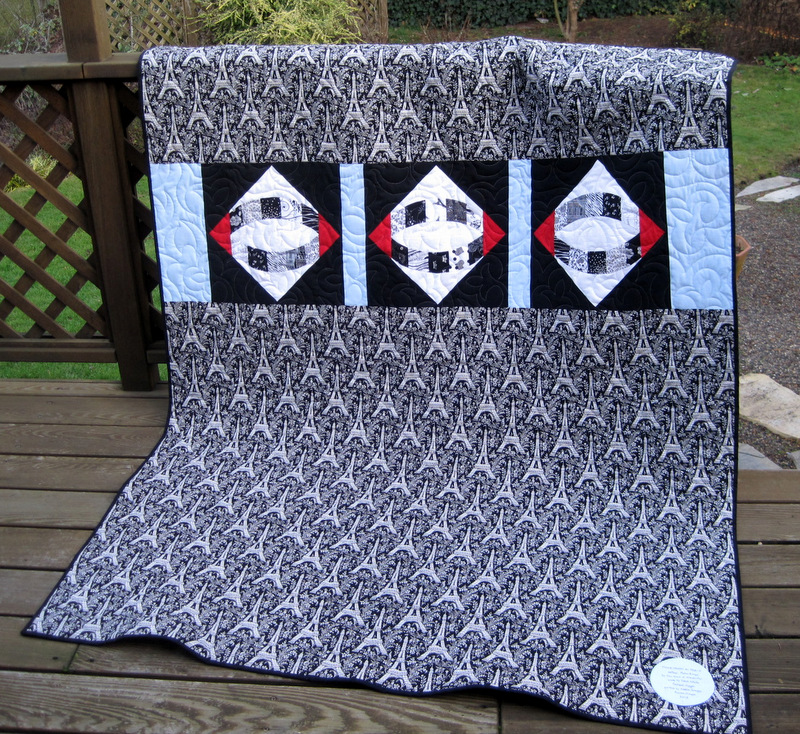 I had to piece two widths of Eiffel Tower fabric for the back. To match the design, I used a tip I learned from Elizabeth Hartman in her free class, Creative Quilt Backs, on Craftsy.com. In Lesson 4, Elizabeth demonstrates her technique for matching large-scale prints. Even though the print on my quilt back isn't large-scale, her technique worked just fine.
See if you can find the seam in this close-up of the back: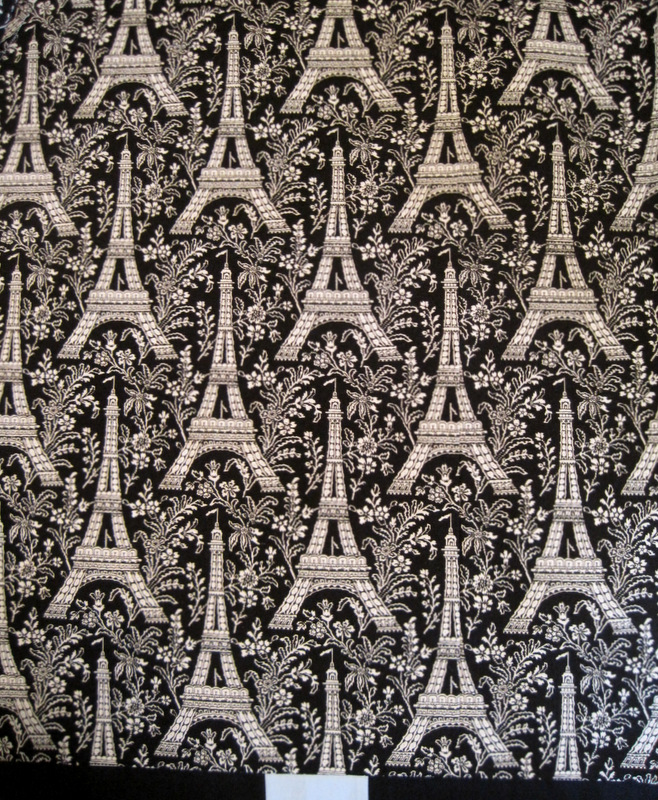 Even if you spotted it, I think it will be virtually invisible by the time the quilt is quilted and washed.
Step Three:  send it off to be quilted. It's at the longarmer now, and I can't wait to get it back!
By the way, when I chose the fabric for the backing, the name of this quilt suddenly came to me: Honeymoon in Paris. Why? Three reasons. One:  two of the fabrics I used in the rings on the front are Paris-themed. Two:  the pattern is based on the traditional wedding ring block. Three:  there are Eiffel Towers all over the back. Choosing a name was as easy as . . . un deux troix!