Finis!
My quilt Honeymoon in Paris is back from the quilter, bound, and labeled. Here's a look at the front . . .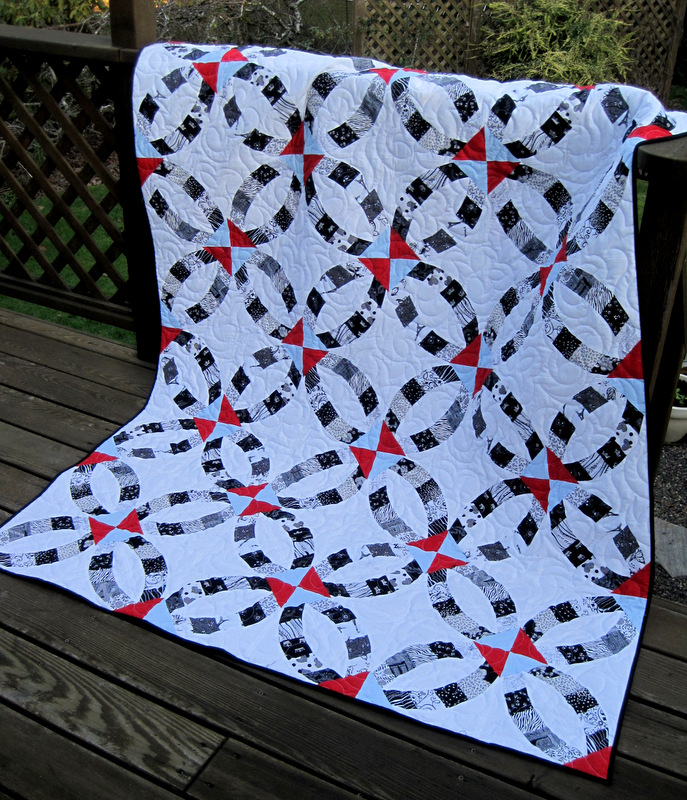 . . . and the back . . .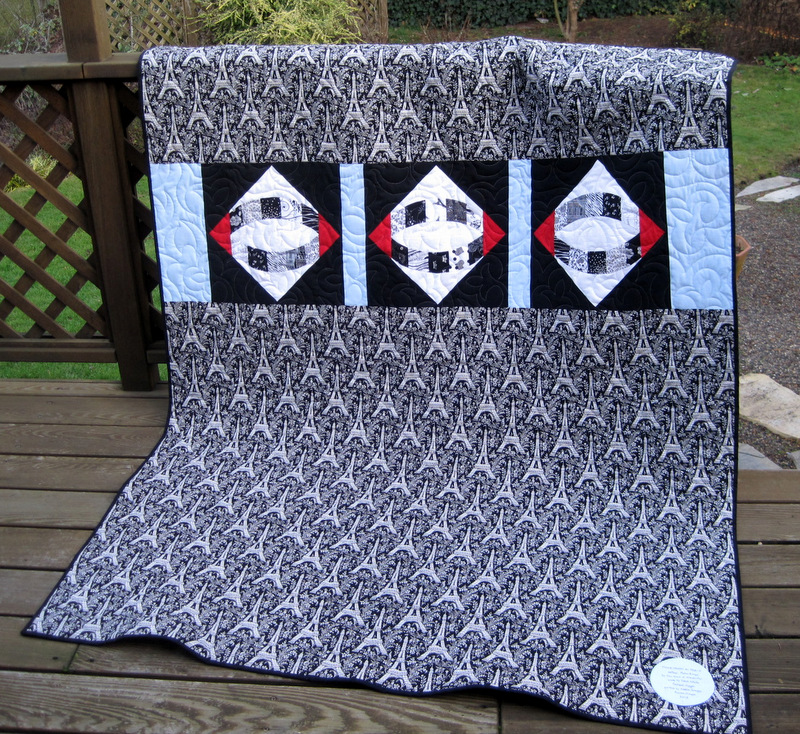 Honeymoon in Paris was quilted by longarmer Debbie Scroggy of All Quilted, LLC. I saw samples of Debbie's work at a recent Portland Modern Quilt Guild meeting and decided to give her a try. I'm so happy I did! She offers a very fast turnaround time and does beautiful work.
I wanted a spacious airy edge-to-edge design for this quilt. Debbie gave me lots of options. As soon as I spotted the fleur-de-lis element in this quilting design, I knew that was what I wanted. Here's a close-up of the quilting: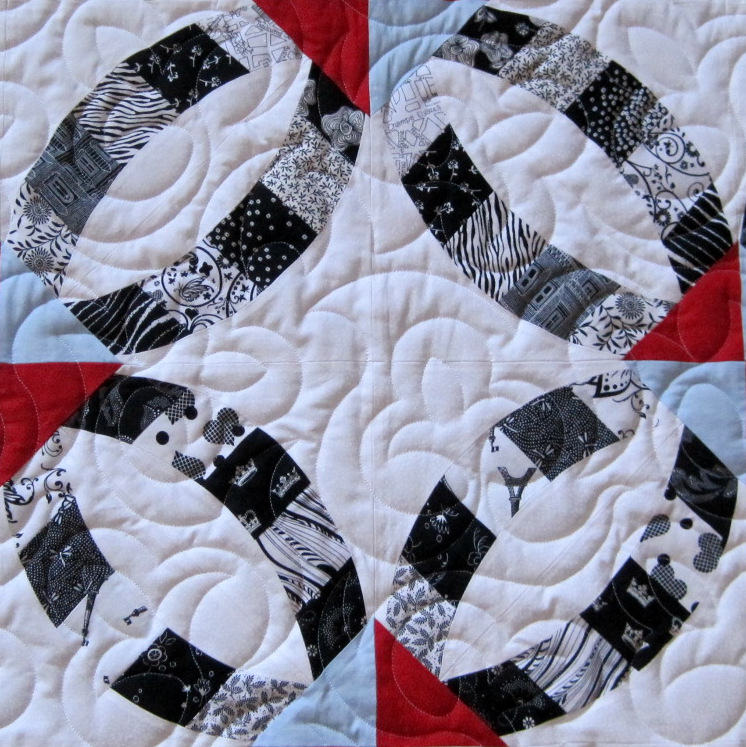 Honeymoon in Paris gets its name from the Paris-themed fabric (two prints on the front and the Eiffel tower on the back) and the double wedding ring block design. The fleur-de-lis motif in the quilting adds a bit more French flavor.
The pattern is Metro Rings by of Sew Kind of Wonderful. I really enjoyed making this quilt, which may be my last finish of 2013. The best thing about finishing a quilt? Starting a new one!