Reach for the Stars is the name of a beautiful sampler quilt designed by Terri Krysan of Lakeville, Minnesota and quilted by Page Johnson of Rosemount, Minnesota. It was pictured on the cover of the Oct./Nov. 2013 issue of Quilter's Newsletter magazine: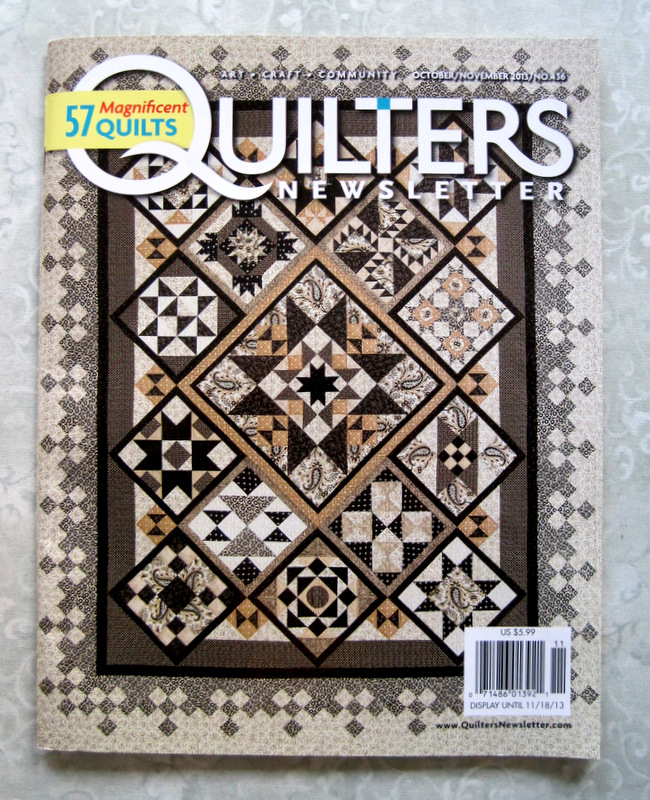 (Copyright Quilter's Newsletter. Used with permission. Photo by Melissa Karlin Mahoney.)
I remember thinking "how pretty!" when my magazine came in the mail in October but I didn't give it another thought until reading this post by Jennifer of Seams Crazy. Jennifer really fell hard for this quilt, and that prompted me to take another look. I fell too! Quilter's Newsletter was starting a seven-part series beginning with the Oct./Nov. issue but I wasn't ready to take on a new project. For starters, I had plenty of quilts on my to-do list, not to mention various Works-in-Progress (WIPs) and Unfinished Objects (UFOs).
But the idea was planted . . . and it took root. This week it dawned on me that I had the perfect collection of fabric already in my stash. Not the tans and creams featured in Terri Krysan's quilt. As a matter of fact, I have almost no tans in my stash. What I do have is lots of blues and greens, which go perfectly with the Ainsley line of Northcott fabrics that I bought well over a year ago in a moment I can only describe as fabric lust.
Over the last couple of days I auditioned various fabric combinations and started work on Part 1 of the series, the center medallion, basically a star within a star within a star, with hourglass blocks added to the mix. Here is my medallion block: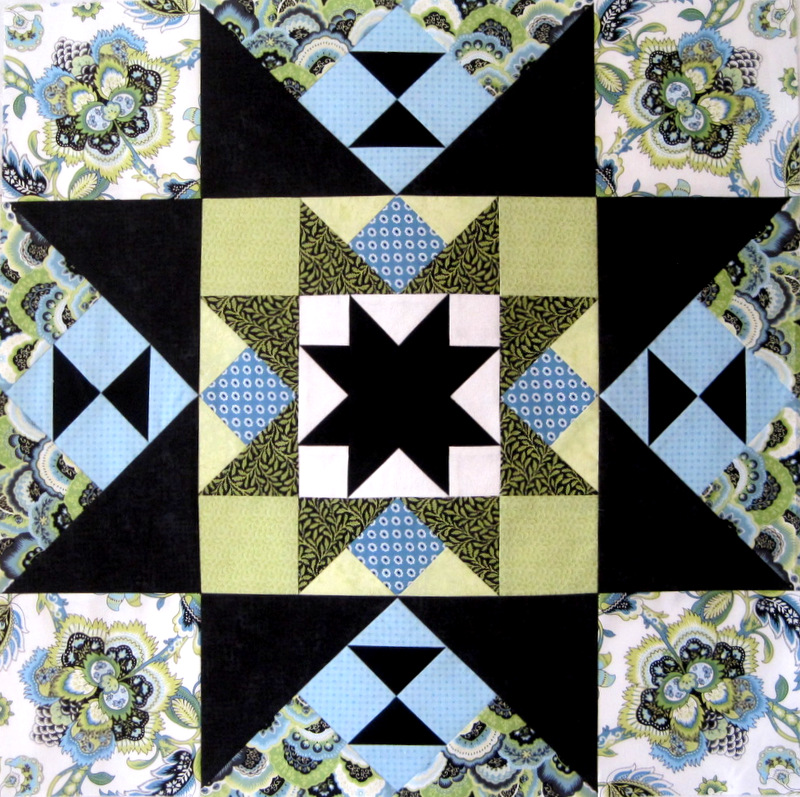 It's even more dramatic set on point, as in the pattern: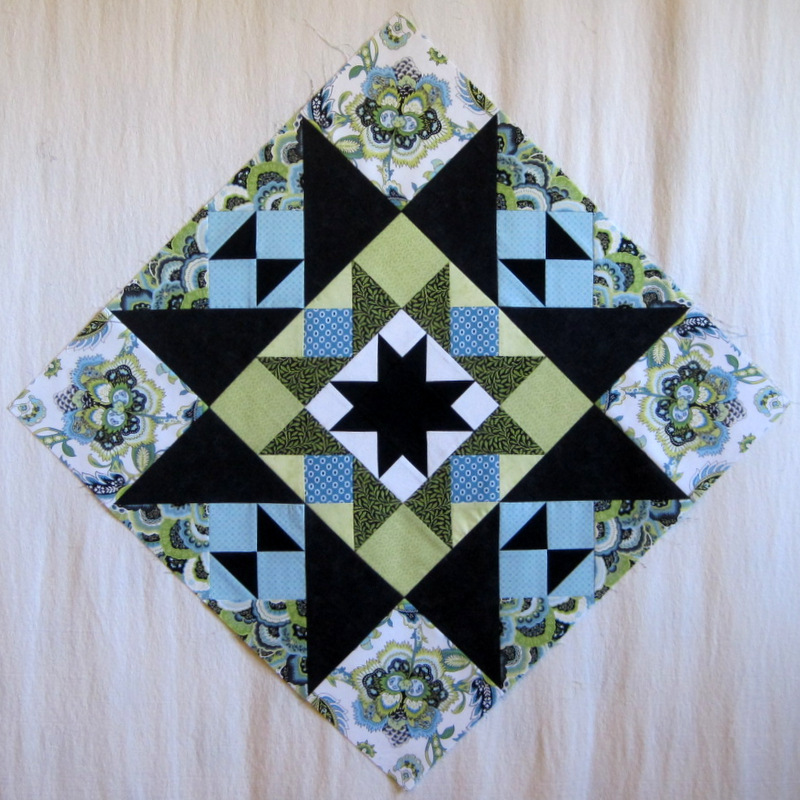 The block has two sets of sashing strips but I am going to wait till I have a few more blocks made before deciding on my sashing fabrics.
I'm already three blocks behind, as the Dec. 2013/Jan. 2014 issue of Quilter's Newsletter has been out for weeks and I expect the Feb./March 2014 issue, with directions for the next three blocks, to be in my mailbox any day now. I'm going to take my time, though, making each block when time and inspiration arrive at the same time.
What about you? Is anyone else out there Reaching for the Stars? It might be fun to share our progress and cheer each other on!