The Spring 2008 issue of Designer Quilts magazine featured a red and white quilt called Checkerboard Square, designed by Alex Anderson using fabrics from her Never Enough Romance line for P&B Textiles. As quilt designs go, it's pretty basic: 18 squares set on point, surrounded by nine-patches and sashing strips. The fabric line really made her design sing, though. It included a large toile and seven companion fabrics, and it came not just in red but also in black and royal blue colorways.
I decided to make the blue version, and in the fall of 2008 I cut the entire quilt out. And, for some reason I can't explain, I put the quilt aside. For five years. Last week I decided that this UFO would be the first one to tackle in this fresh New Year.
First I made 48 sets of sashing strips. (No, that's not quite accurate. I cut the first four sets an inch short and had to make new ones.) Then I made 31 nine-patch units. Then, because I am admittedly obsessive about such things, I arranged the 18 squares on point on my design wall and moved them around until I felt the blooms and vines in the toile design were more or less evenly distributed. Here are my toile squares: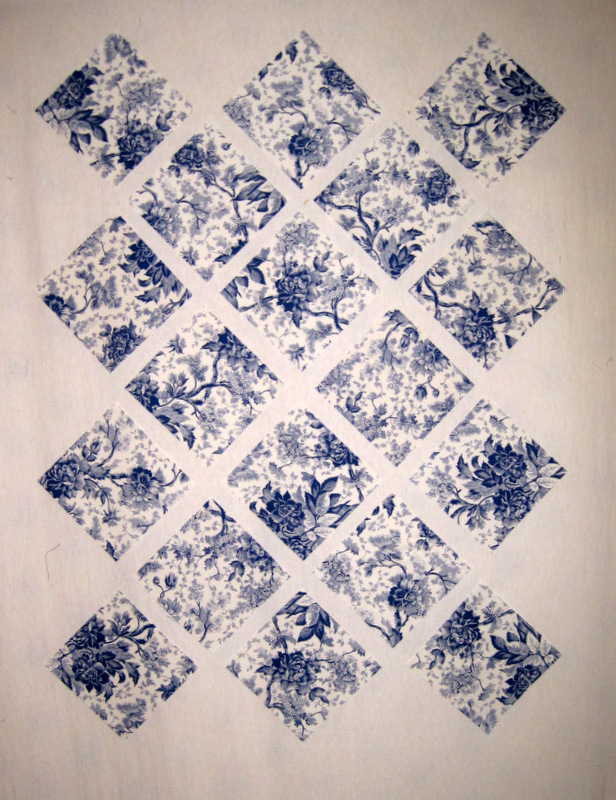 Here they are with the sashing strips attached: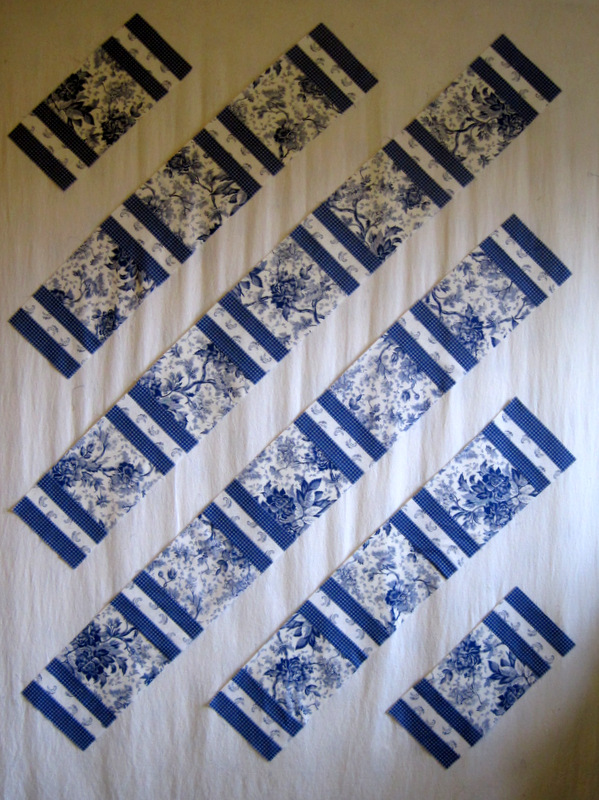 After the nine-patch/sashing strips that make up the connector rows were joined, I arranged them on my design wall, filling in the blank spaces you see in the photo above: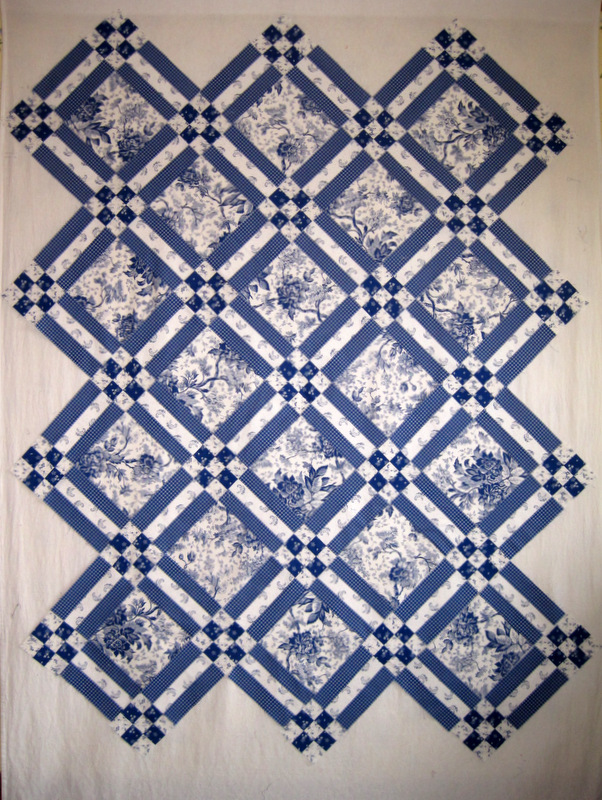 The angle is a little wonky but now you can see what this quilt is going to look like.
I'm almost half done joining the rows. With the setting triangles attached, it's starting to look like a real quilt: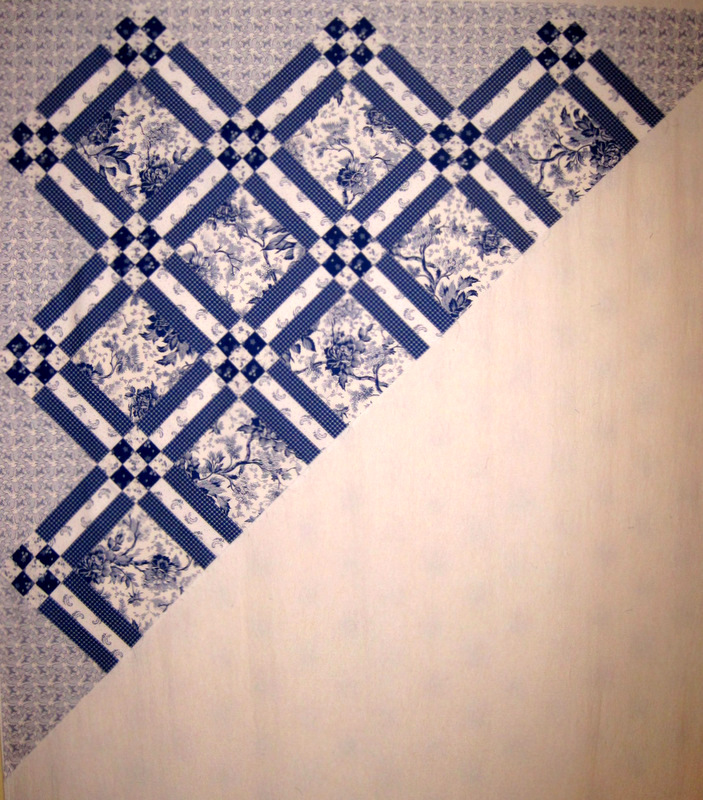 With two borders — a narrow blue one and a larger one made of the toile print — the quilt top will measure about 71″ x 88″.
My New Year is off to a promising start. I hope yours is, too!