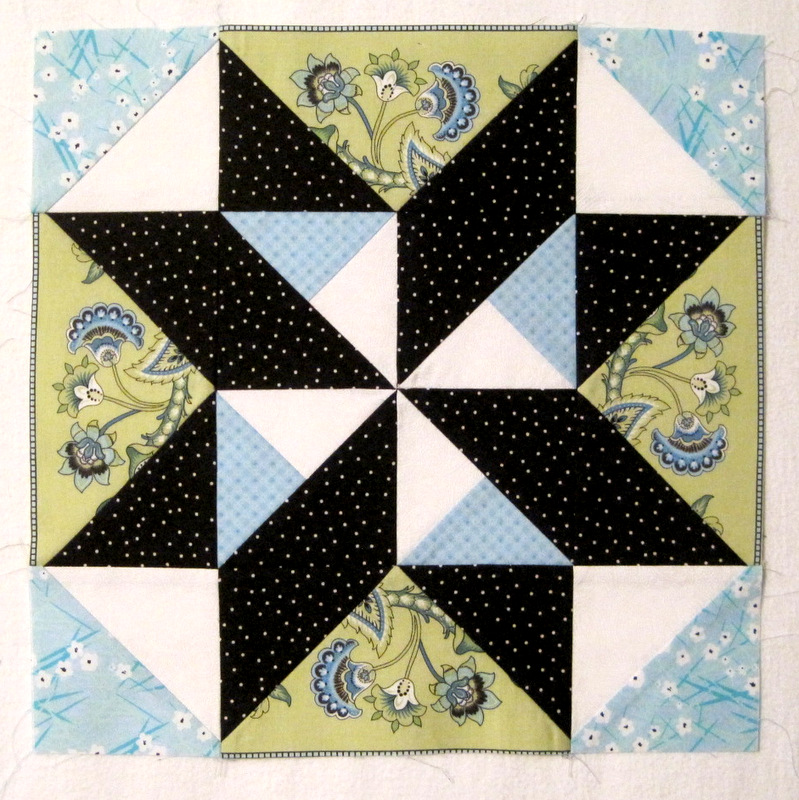 No, you didn't miss Blocks 1 and 2. I haven't made them yet. The block you see above is number 3, one of 14 different blocks that surround a center medallion in a gorgeous quilt, Reach for the Stars, designed by Terri Krysan. Her quilt was featured in the Oct./Nov. 2013 issue of Quilter's Newsletter . . .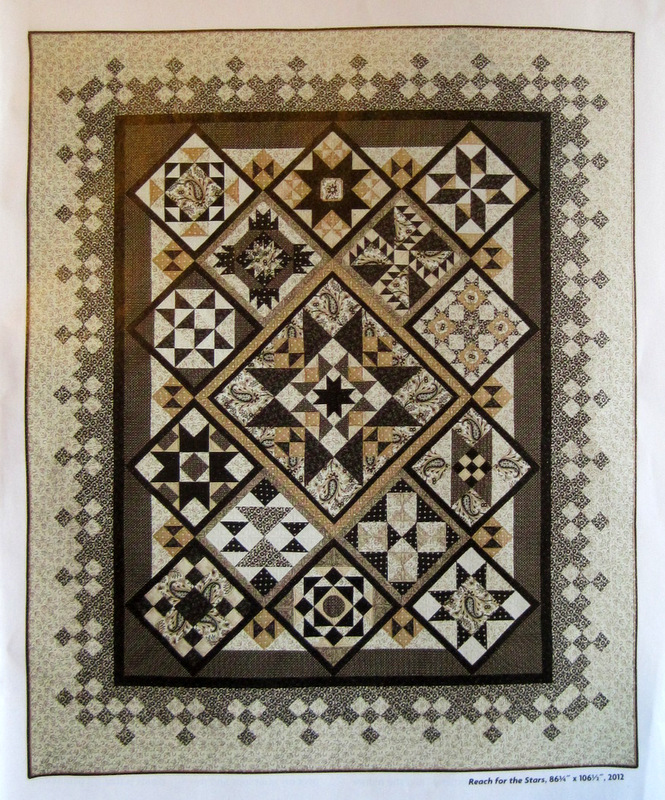 (Copyright Quilter's Newsletter. Used with permission. Photo by Melissa Karlin Mahoney.)
. . . and I decided to make it, using fabrics in my stash and a different colorway. The magazine is offering directions in a seven-part series that began with the Oct./Nov. 2013 issue.
Block 3 is in the upper right hand corner in the original quilt. It is set on point, so this is the proper orientation for my Block 3: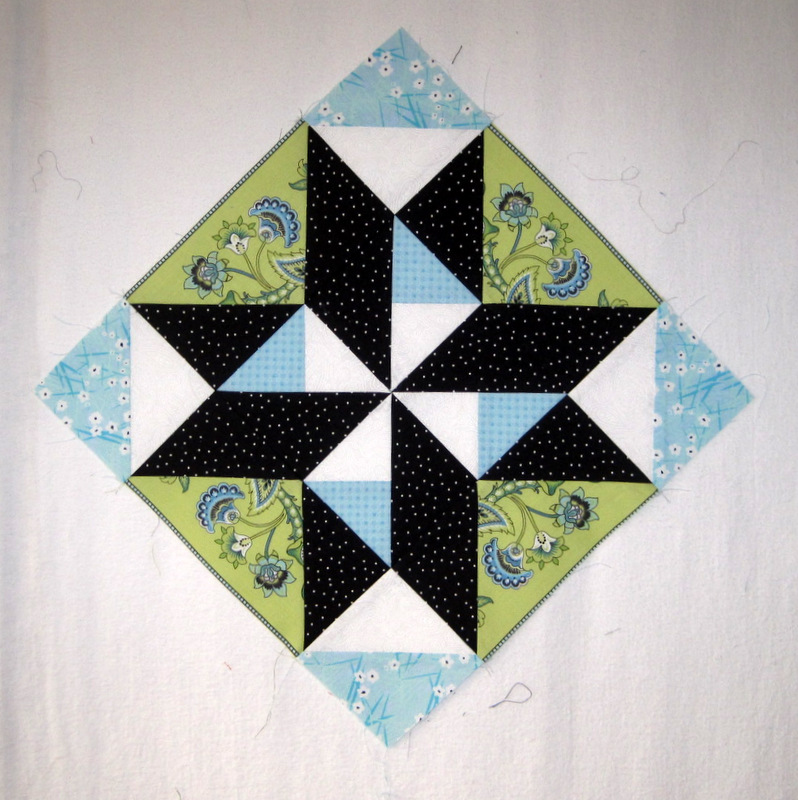 I have two spectacular Jacobean florals in my fabric mix and will be looking for ways to use them. Perhaps I should challenge myself to incorporate a fussy-cut image into every block.
I made the center medallion block a couple of weeks ago. Since then I've added a black strip, the first of two sashings: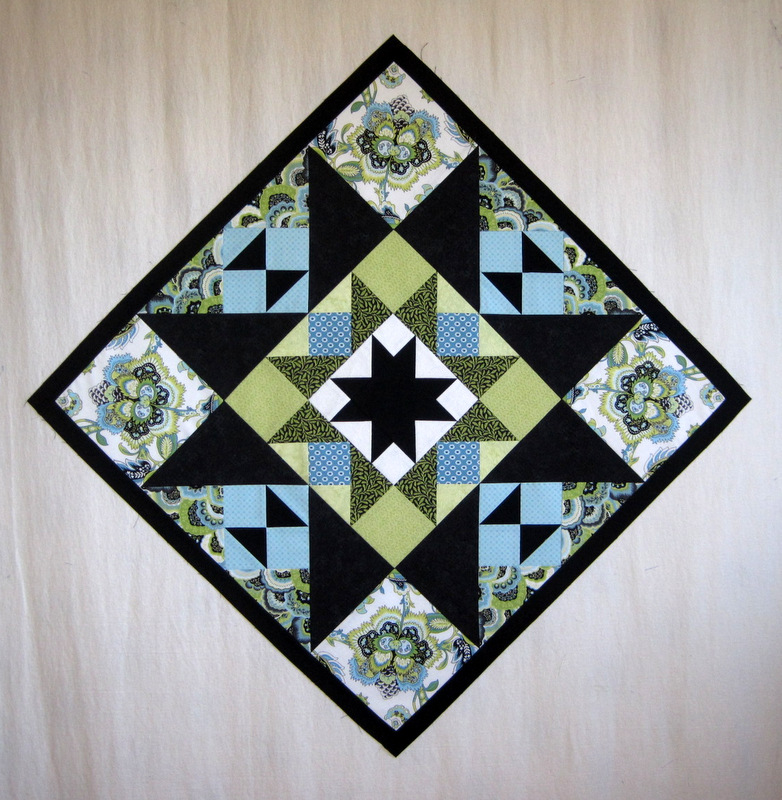 The medallion block now measures 26″ square; on point it measures 37″ at the widest point. Once I have a few more blocks made, I'll decide whether the second set of sashing strips should be aqua or green.