It took the better part of a day but I finished Block 1 of Reach for the Stars, a queen-size sampler quilt designed by Terri Krysan of Lakeville, Minnesota: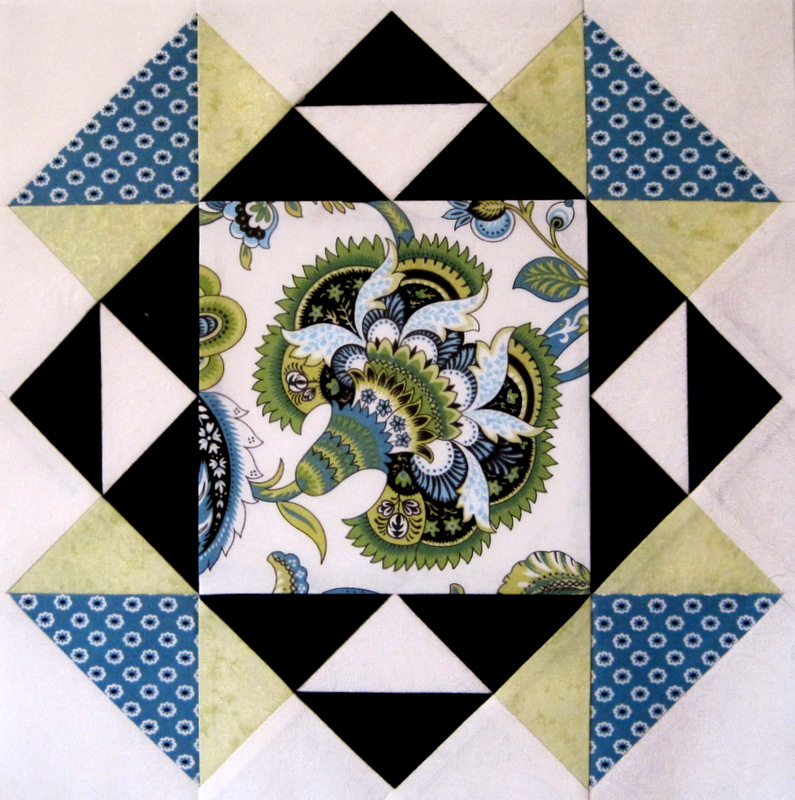 The editors of Quilter's Newsletter magazine, in which the directions are currently appearing as part of a seven-part series, have placed the project under the category "Challenging Workbook," and they're not kidding. The blocks are more complex than they appear. Just look at how many points and/or seams have to be matched in the block above. Two dozen, if I counted correctly!
Here is Block 1 in its proper orientation on point: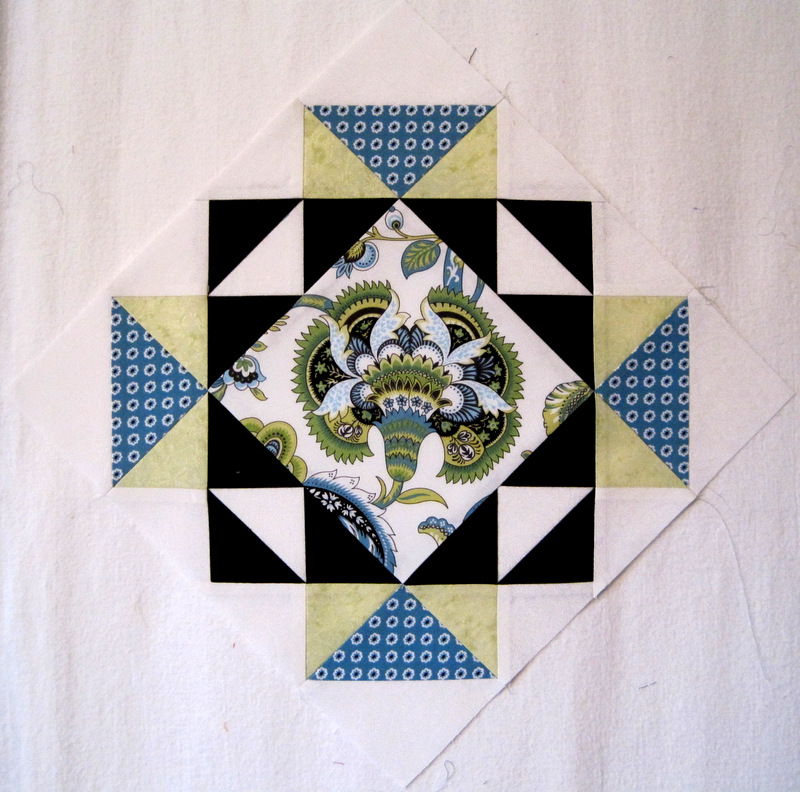 Oh dear. It's disappearing on my design wall because of the white background. Here's a look at it on black fabric: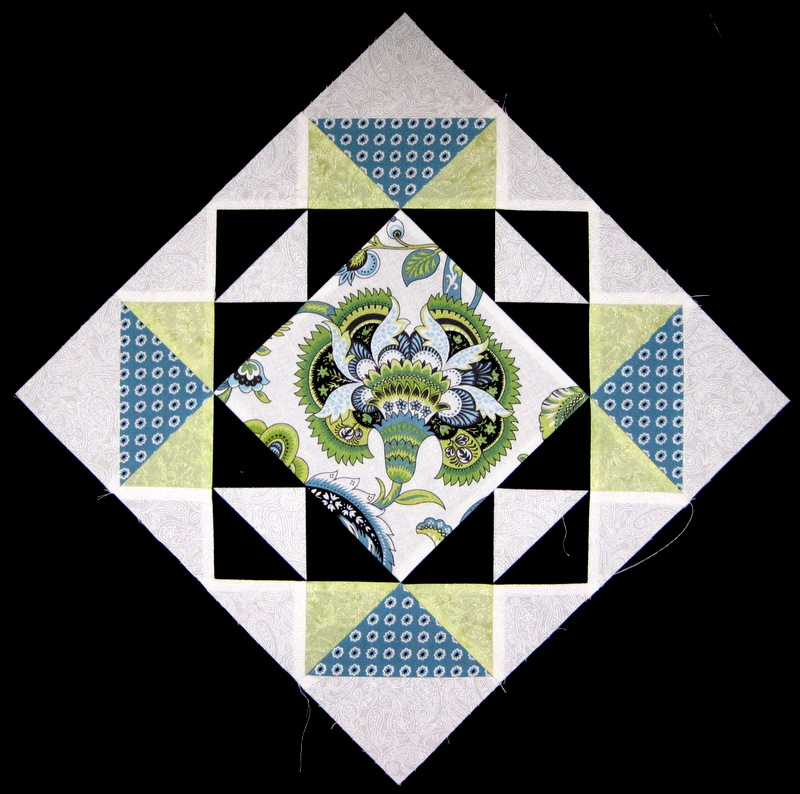 Block 1 is one of 14 surrounding a center medallion. So far I've made the center medallion and two blocks: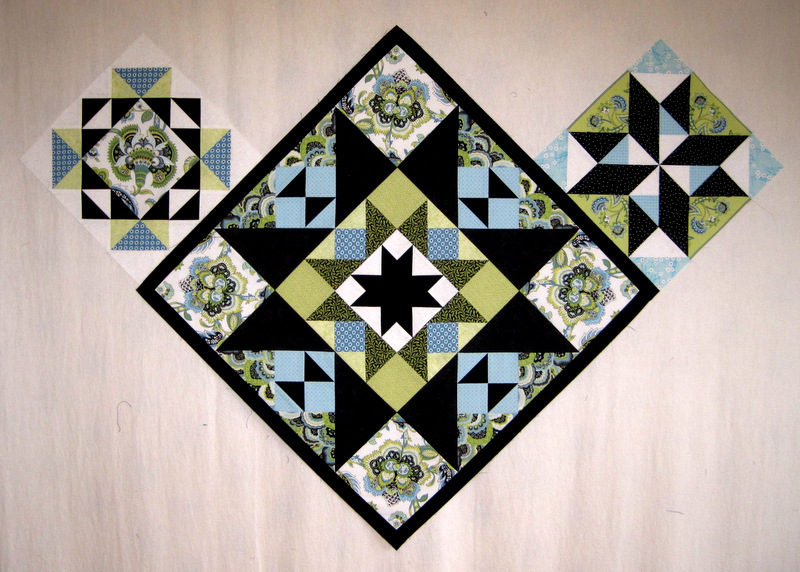 The smaller blocks are 12″ (17″ on point), and the center medallion is 26″ (37″ on point).
Jennifer at Seams Crazy is also making Reach for the Stars, in an absolutely gorgeous neutral palette of cream and tan and black. She's currently working on the center medallion, and it is going to be a knockout! I know of a couple of other quilters who are thinking about making this quilt. Wouldn't it be fun to have our own little community of quilters who are Reaching for the Stars?