Perhaps you thought this post would be about Block 5 in Reach for the Stars, the series quilt in Quilter's Newsletter magazine that I — and a few likeminded quilters — embarked on a couple of months ago. I finished Block 4 last week and intended to start right away on the next one.
Instead I made a new Block 1 . . . out of a completely different set of fabrics: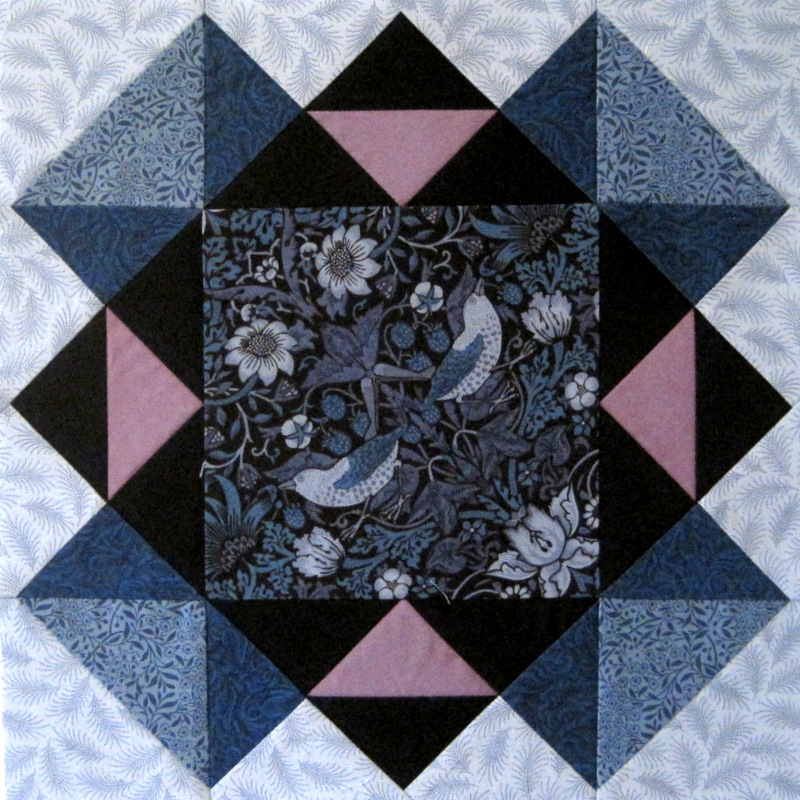 Am I making a second version of Reach for the Stars? I'm not sure! Then why did I make this block? Well, my friend Colleen has been thinking about reaching for the stars, too. Her stash includes several pieces from the Morris Tapestry and Morris Apprentice lines of fabric, both by Barbara Brackman for Moda. I have a few (ahem) pieces of those fabrics myself. I wanted to see how they would play together in a block, perhaps giving Colleen a little boost to join our party.
Here is the block on point, with those birds of a feather properly oriented: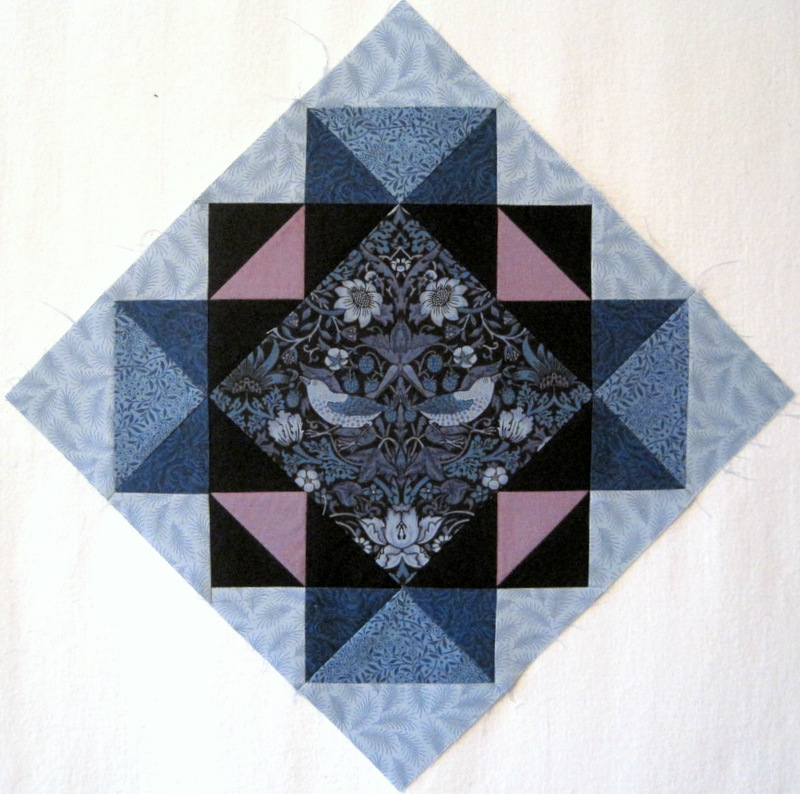 And I'm not the only one with a new block to show off. Jennifer Thacker of Houston, Texas shared a photo of her Block 1: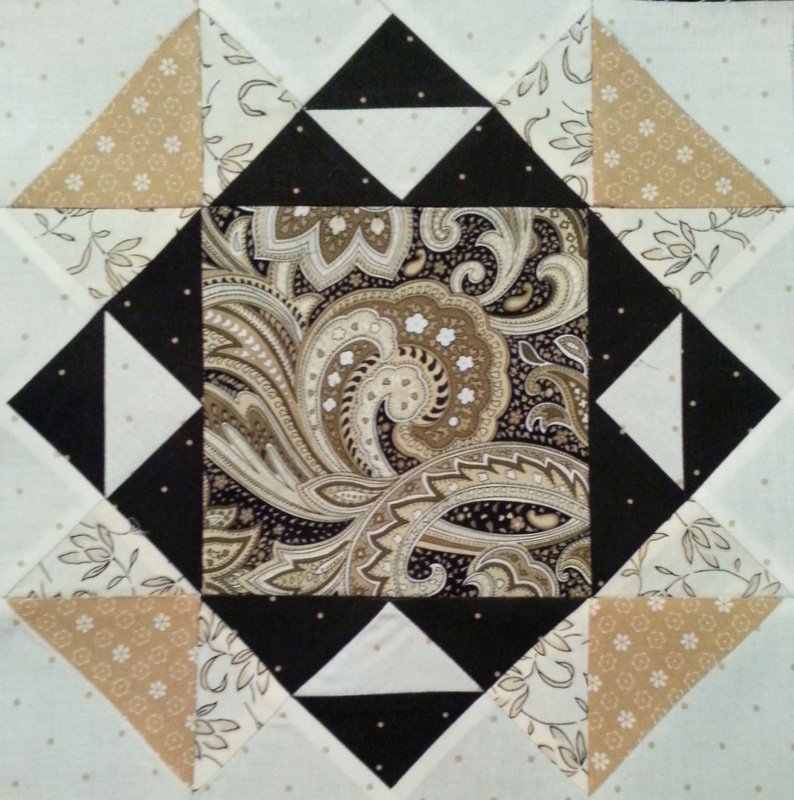 Jennifer was able to find most of the fabrics used in designer Terri Krysan's quilt, which graced the Oct./Nov. 2013 cover of Quilter's Newsletter magazine. That paisley print in the center of the block — so rich and lush — is a substitute. I think it is even more beautiful than the original!