It's official. I have decided to make a second version — along with my first — of Reach for the Stars, the sampler series quilt introduced in the Oct./Nov. 2013 issue of Quilter's Newsletter magazine. Last week I started playing with fabrics in my stash from the William Morris-inspired lines by Barbara Brackman for Moda and wound up making a sample block, hoping to tempt my friend Colleen into dipping into her stash of Morris fabrics and joining the small band of quilters who are Reaching for the Stars. And my ploy worked! This quilt is now on Colleen's to-do list.
Once I had one block made, I couldn't resist the temptation to make another one. Here is my Block 2: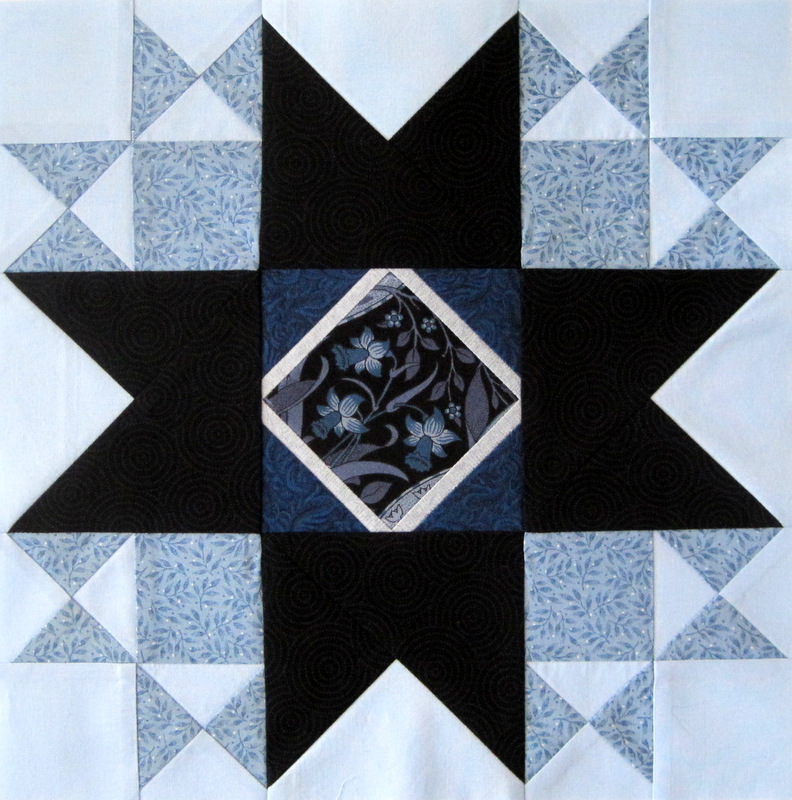 Do any of you recognize that print in the corner blocks? It's been in my stash for at least 15 years. Here is Block 2 on point . . .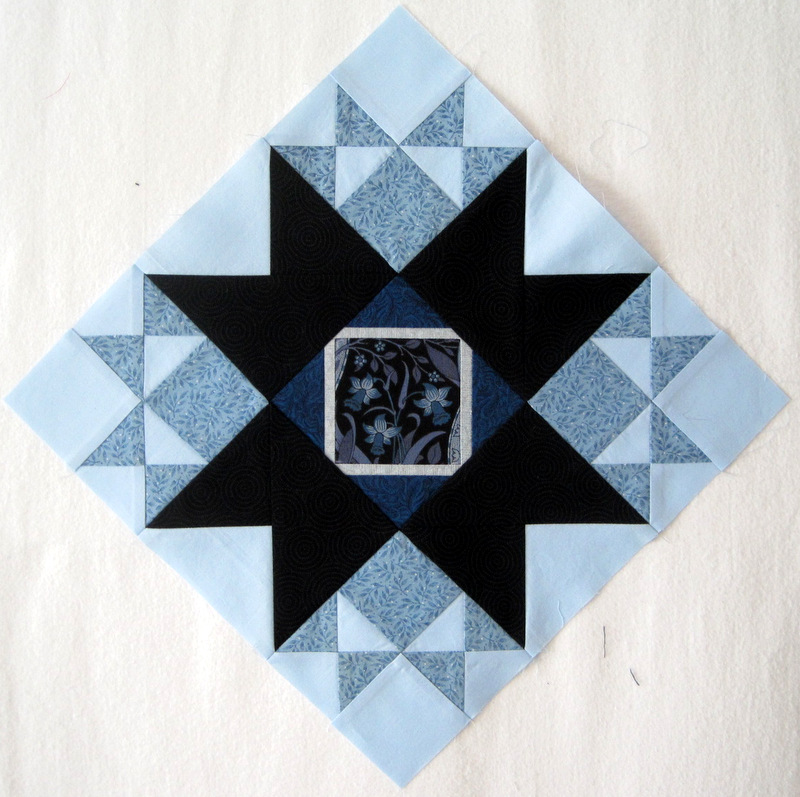 . . . and here are Blocks 1 and 2 together: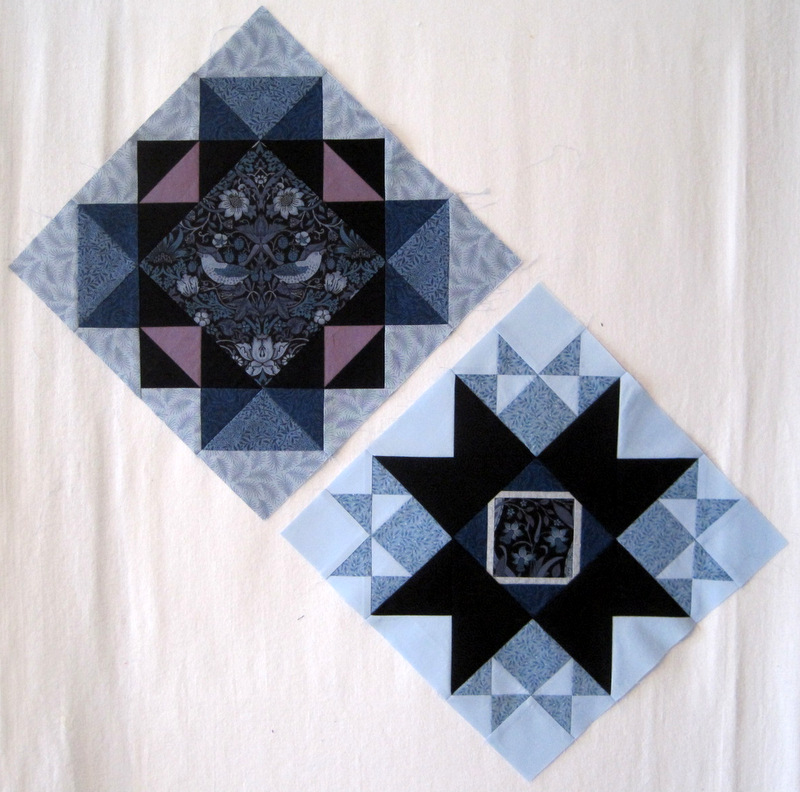 The palette is quite subdued, especially compared to the bright greens and aquas in my Version 1 . . .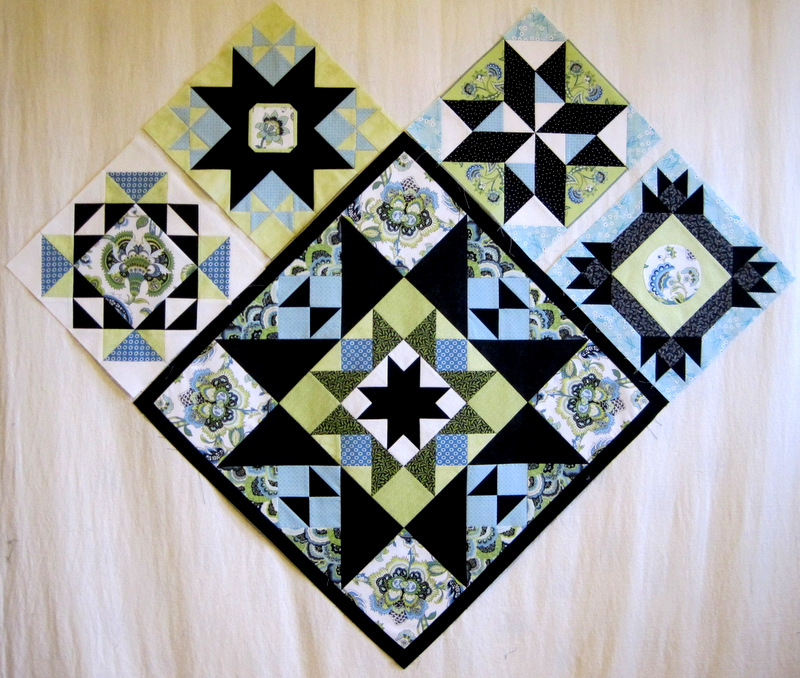 . . . but I think Version 2 will be very pretty, don't you?