Well, it's about time! Recent events have conspired to keep me out of my sewing room but I am happy to report that I am back in it and working on Reach for the Stars, the series sampler quilt currently featured in Quilter's Newsletter magazine. I just finished Block 6: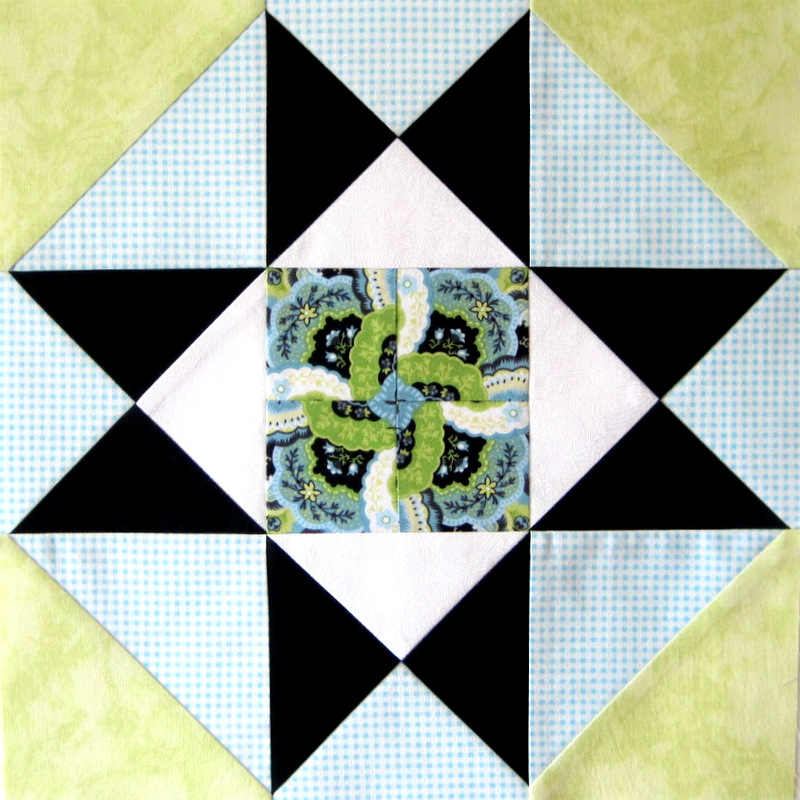 The pattern as designed by Terri Krysan calls for the center block to be an hourglass but I substituted a faux-kaleido 4-Patch Wonder block (my name for a block made of four identical layers of fabric that are cut in squares and then rotated to make a pleasing symmetrical design).
Here is the block on point, as it will be in the finished quilt: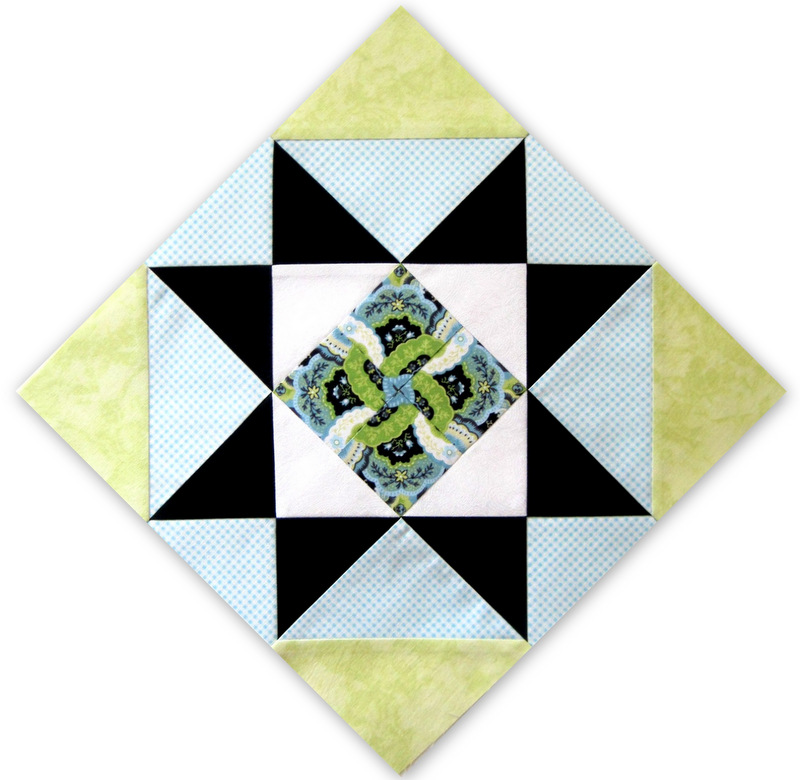 Here are my first six blocks: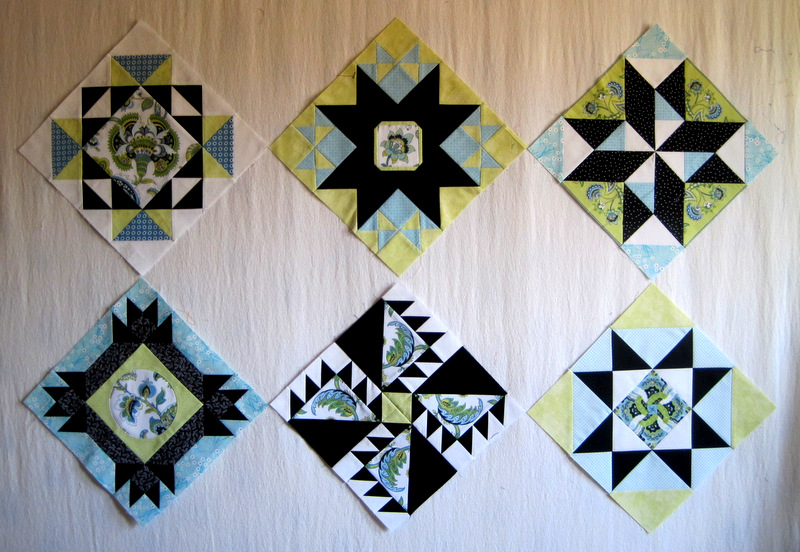 I've decided to incorporate some fussy-cutting into each block. With eight more blocks to go, I have plenty of time to change my mind but for now I'm liking the added visual interest the fussy-cut images bring.
By the way, fellow Portlander Jennifer of the quilted cat has joined the merry band of quilters (which includes three other Jennifers) making Reach for the Stars! Check out her palette and great fabric choices here.