Oh boy! I get to show you two new blocks in Sherri Crisp's version of Reach for the Stars, the series sampler quilt unfolding in consecutive issues of Quilter's Newsletter magazine. Sherri, who's from Knoxville, Tennessee, is one of a small but growing group of quilters whose progress is being charted here and on Jennifer Gwyn's website/blog, seamscrazyquilts.com.
First, behold Sherri's  Block 5 . . .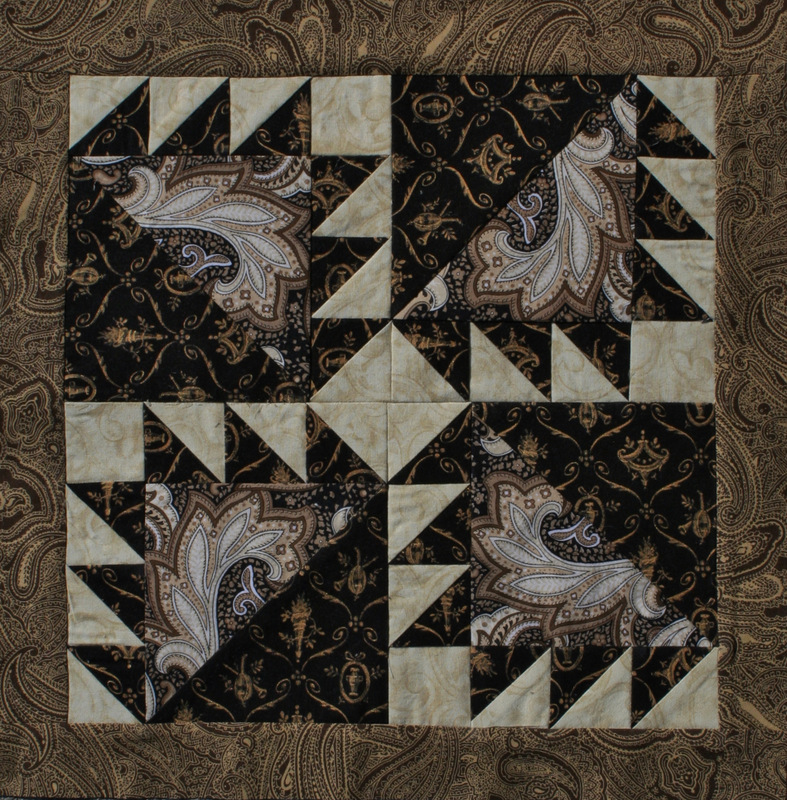 . . . and now look at it on point, as it will be in her finished quilt: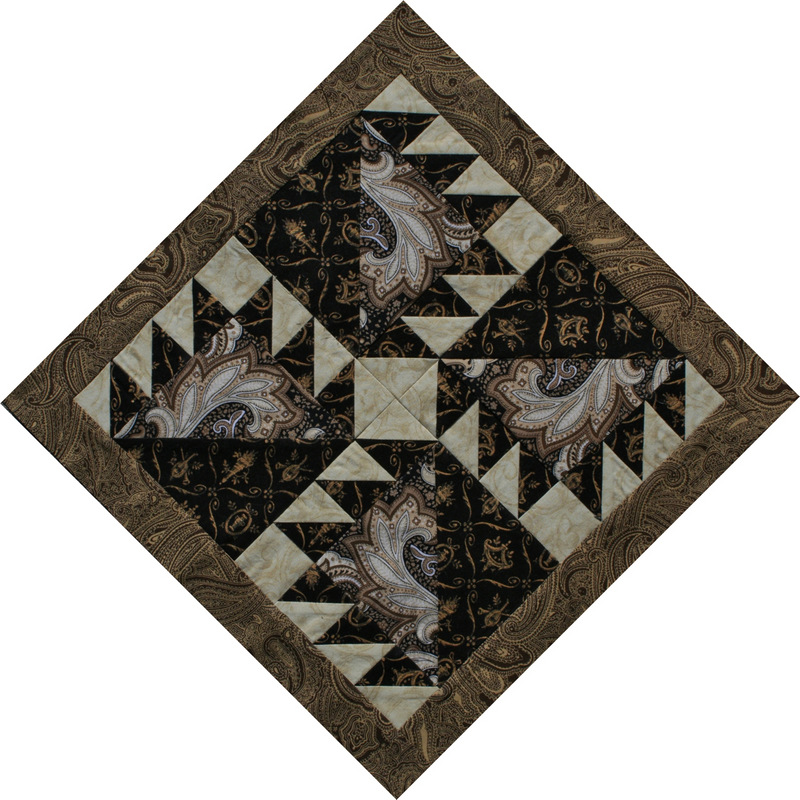 Don't you love the pinwheel effect?
Here is Block 6 as a square . . .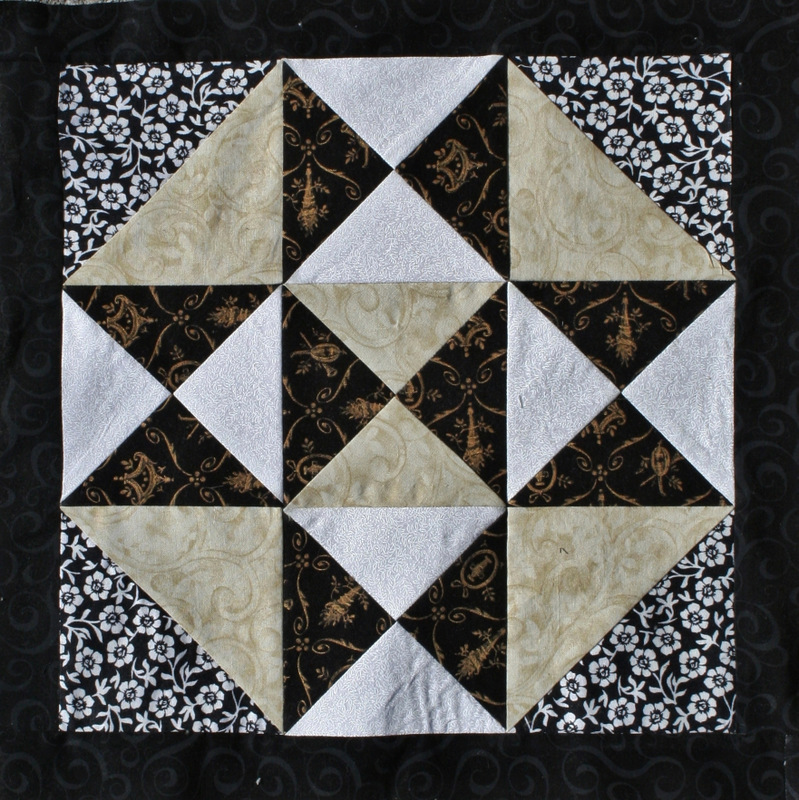 . . . and here it is on point: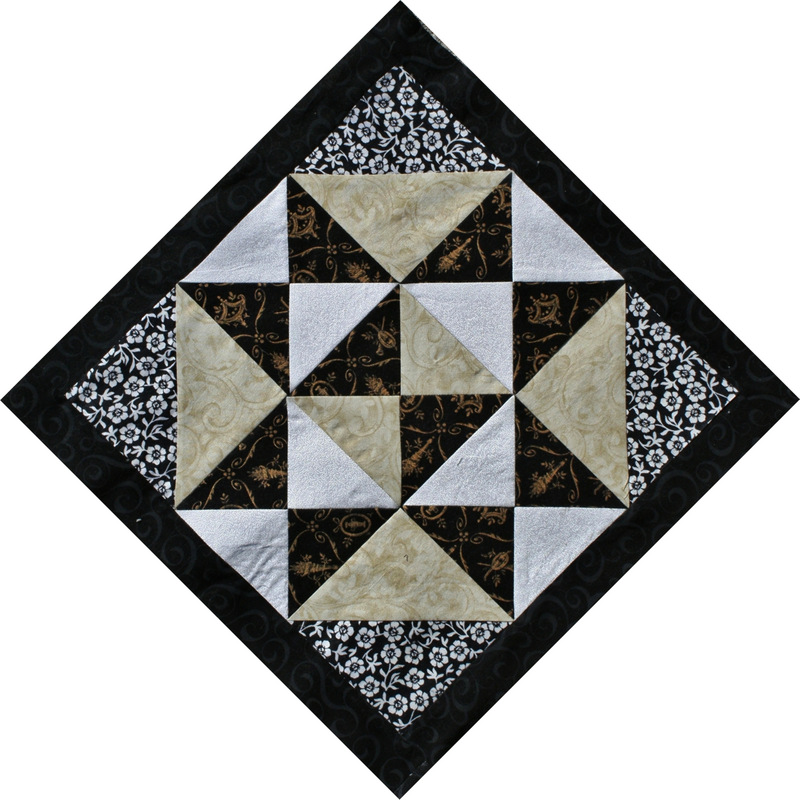 And here are all of Sherri's blocks to date in position around the center medallion: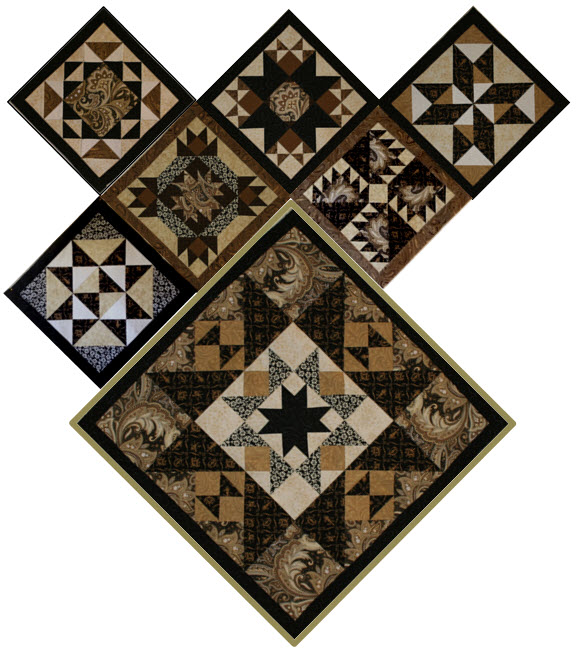 Simply spectacular, Sherri!