Eleven blocks down, three to go. I'm heading into the home stretch on my Reach for the Stars sampler quilt! Before I reveal my new blocks, let me refresh your memory with a photo of the original Reach for the Stars quilt designed by Terri Krysan of Lakeville, Minnesota: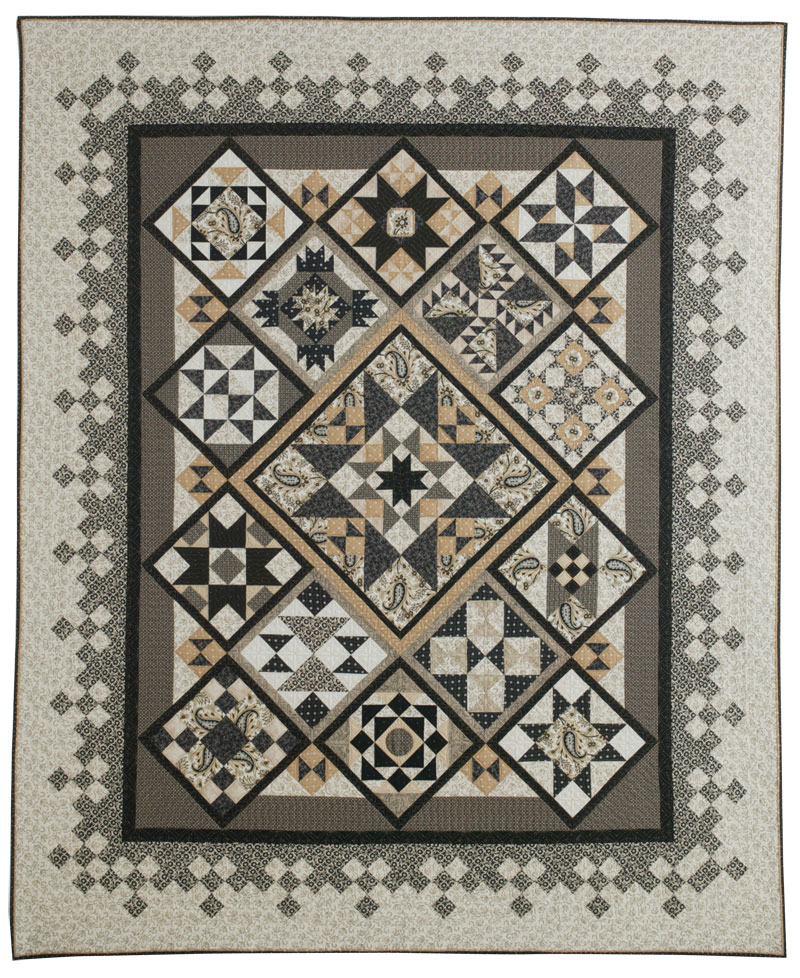 Copyright Quilter's Newsletter. Used with permission. Photo by Melissa Karlin Mahoney.
So striking! Quilter's Newsletter magazine is presenting instructions for this quilt in seven consecutive issues. The current issue is the fifth, with directions for Blocks 10-12.
Here is my Block 10: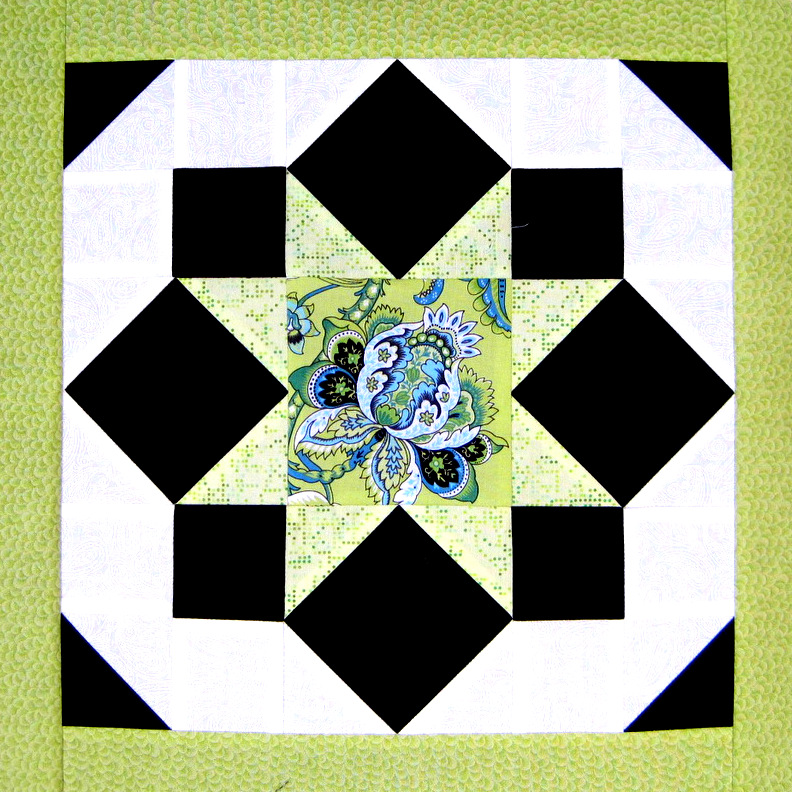 My Block 10 bears no resemblance whatsoever to Block 10 in Terri Krysan's quilt. I departed from her design because I found a block I liked better on — of all places — a coffee cup I've had for over 20 years: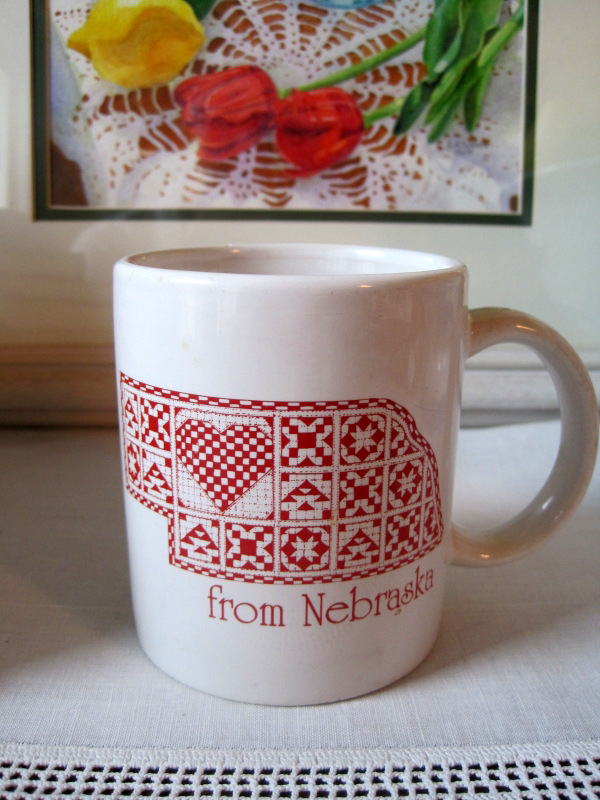 See the block just above the capital N of Nebraska? That's my Block 10!
Here's that block on point, as it will be in my finished quilt: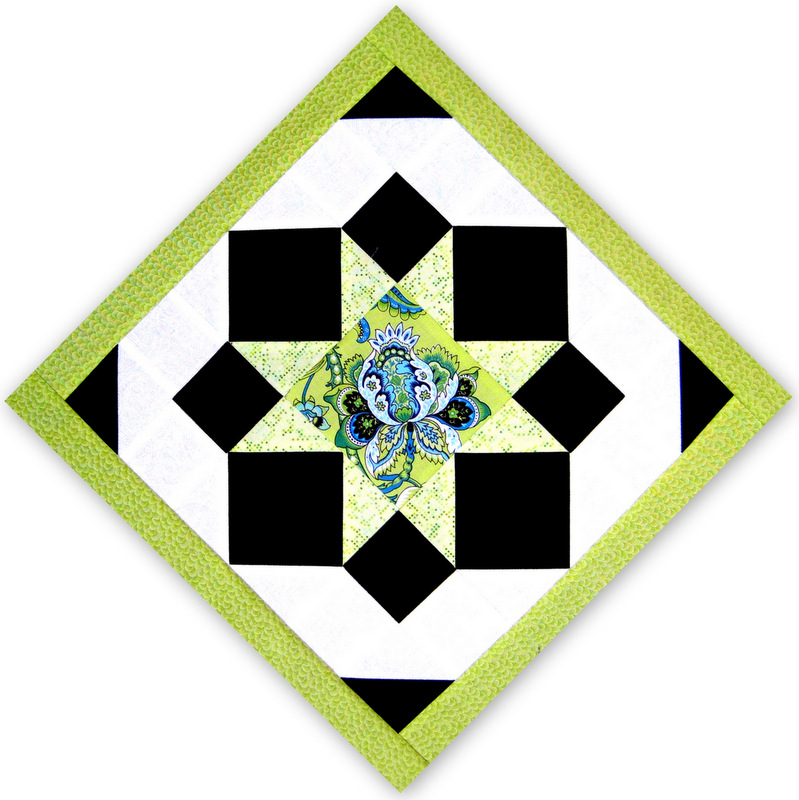 It's neighbor, Block 11, is also a renegade: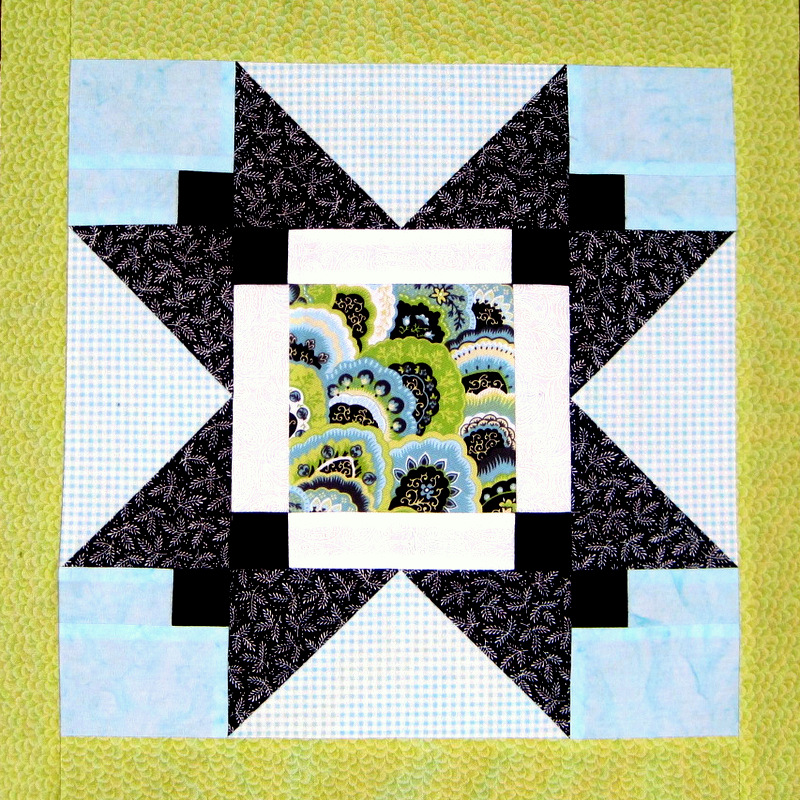 I dreamed this one up myself, though it's probably been done before. The black squares in the corner blocks were an afterthought. I think the block is much more interesting with the addition of those 1″ squares, don't you?
Here's the block on point: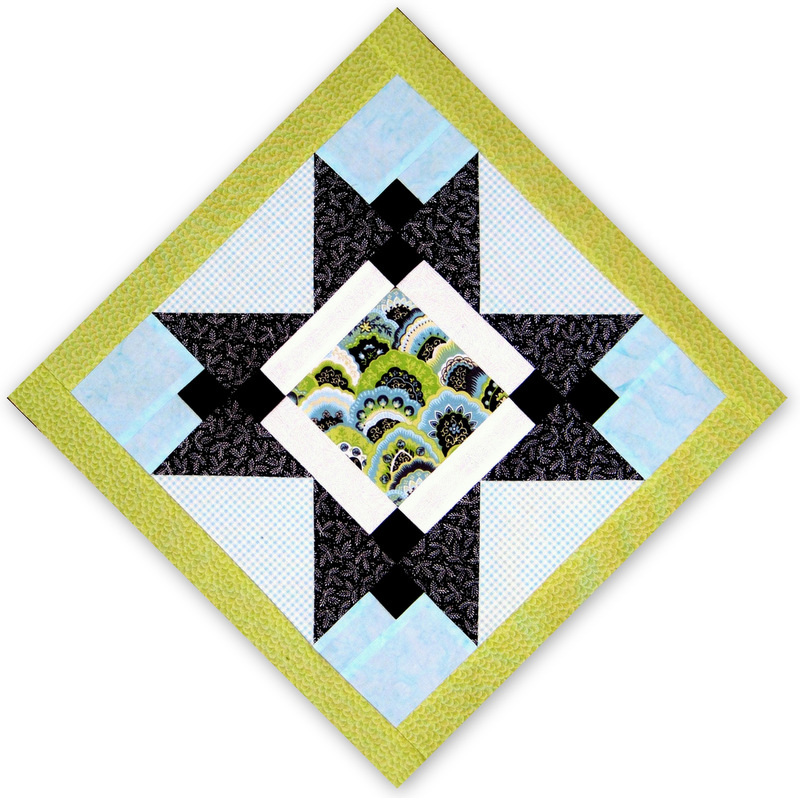 Here are the blocks together. Did you notice that they both have fussy-cut centers?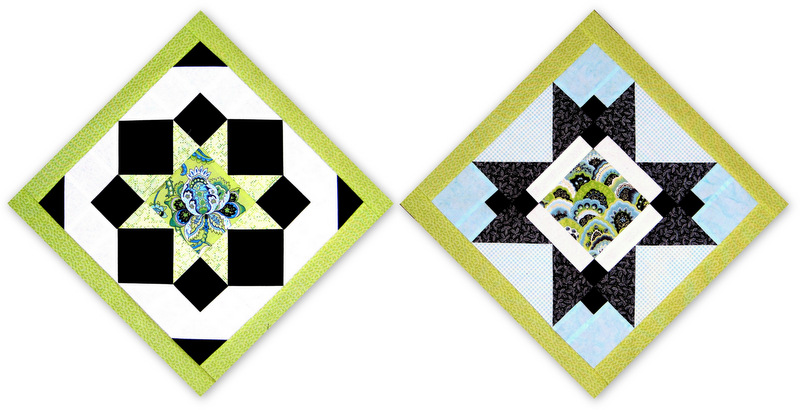 I challenged myself to incorporate a fussy-cut element into each of my blocks without repeating any of the images.  It's a good thing I have only three blocks left!